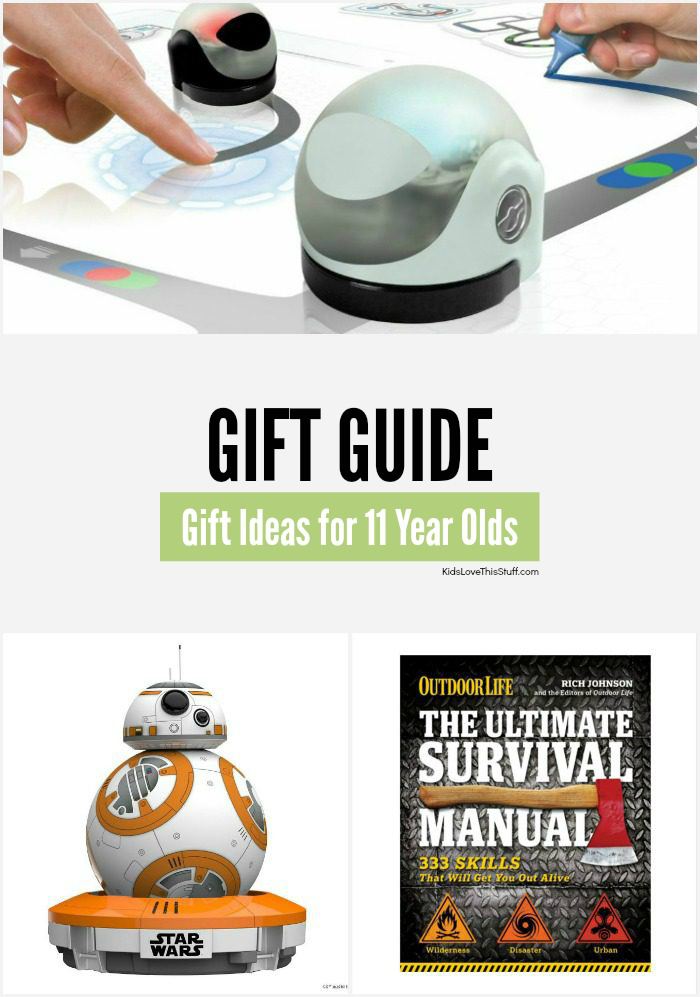 What sort of a present do you buy an 11 year old boy these days? As an auntie, godmother or family friend who perhaps doesn't get to spend that much time with your nephew, trying to find a cool preteen Christmas gift idea or birthday toy for an 11 year old boy takes some thinking.
Do you get video games, clothes, books? While I can't promise to come up with all the answers, this gift guide will help you find something that appeals to most 11 year old interests.
Ready to get going? On to the gift ideas…
Looking for gift ideas for kids of different ages? Don't forget to check out these gift guides for 10 year olds | 12 year old boys | 13 year olds | kids who like soccer – all ages
Top Gift Ideas for 11 Year Old Boy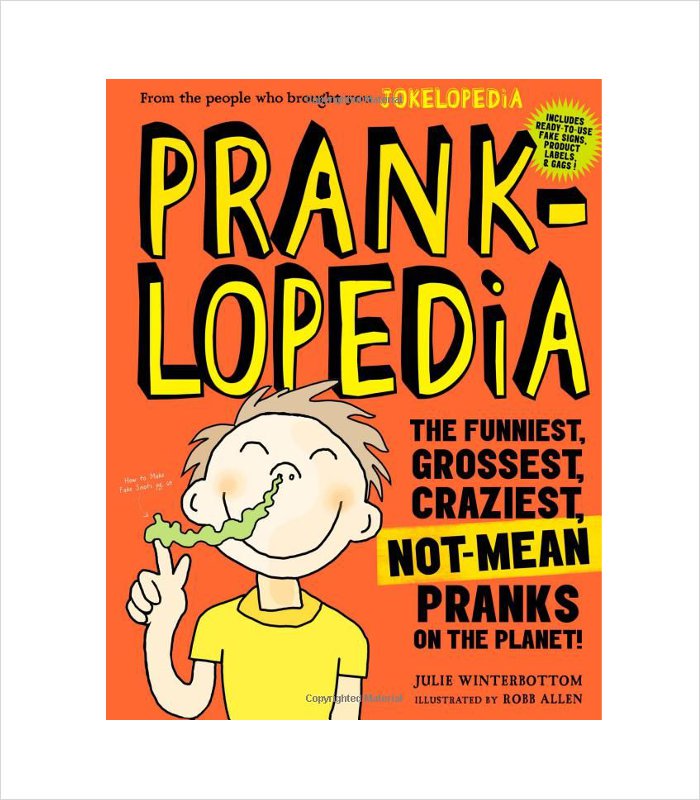 1. Pranklopedia
I haven't met a tween-ager yet who doesn't appreciate a good prank. And there are some crazy pranks in this little book that will keep your eleven year old nephew amused (mostly at the expense of others… usually at the expense of the parents).
But that said, this Pranklopedia book does offer a pretty good guide to the art of considering pranking; like how to know who to prank, when to prank them and what to do if a prank goes bad.
It's basically a gag book with an ethical code to ensure things don't get out of hand.
This would make a great birthday gift (or even a cheap Christmas stocking stuffer idea) for an 11 year old prankster who likes jokes, gags and generally clowning around.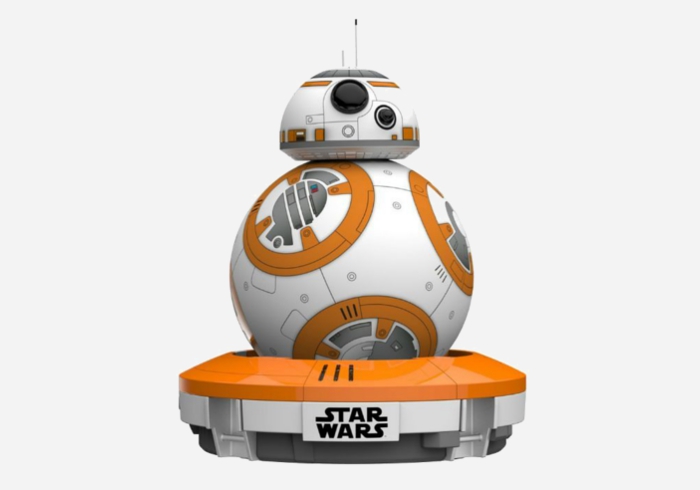 2. BB-8 Star Wars Droid By Sphero
The BB-8 Droid by Sphero is a popular gift for 11 year old boys.
Star Wars fans will love this! In fact anyone who enjoys playing with robotic toys will get a kick out of this gizmo. Under the control of a smartphone or tablet app, BB-8 roams around, responds to voice commands and even shoots holographic messages. Sounds like a fun 11 year old xmas gift to us.
Related: Toys and gift ideas  for Star Wars fans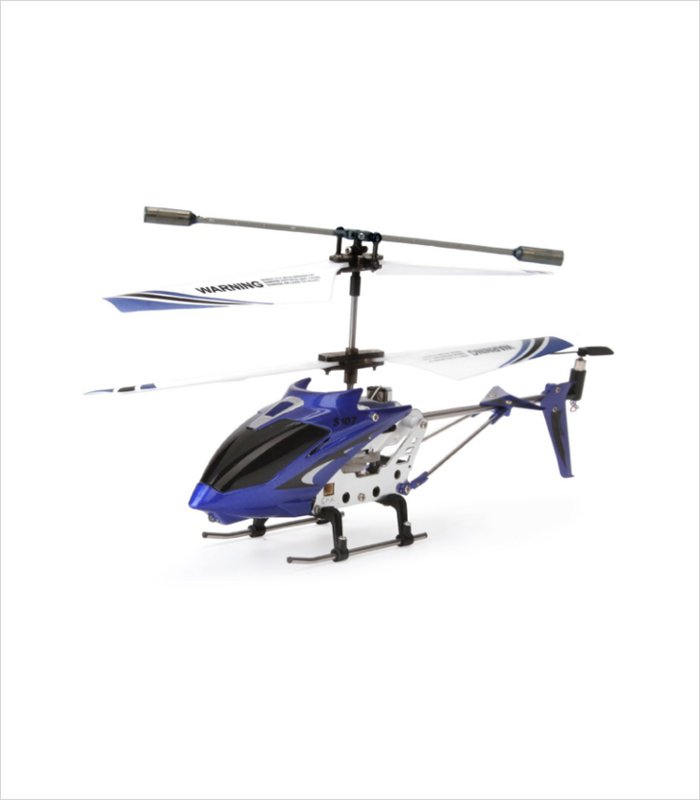 3. Syma RC Helicopter with Gyro
Remote control toys like this Syma S107G 3.5 Channel Helicopter are just way cool and are some of the best toys for 11 year old boys. Besides looking good and flying great, they'll have any kid bursting to get out into the fresh air so they can play 'copters' with their buddies.
A fine Christmas or birthday present for an 11 year old boy.
4. Quiddler
Now I do love word games, but some of them do drag on a bit.
Not Quiddler though. It's sort of like Scrabble, only it's quicker to play. Which means there is less chance of an eleven year old getting bored half way though the game.
Quiddler is a highly social learning game that can be enjoyed with the whole family, whether at home or whilst traveling.
5. Erector Super Construction Set
Did you grow up playing with Meccano or Erector sets? Then you'll remember spending hours, locked in your room with your construction kit, challenging yourself to building complex structures.
Although trends in toys have changed over the years, Erector sets continue to hold their their own. And what better way to develop their interest in basic engineering concepts?
If the 11 year old boy in your life loves creating things from scratch, this Erector Super Construction Set will make the perfect gift. It will totally occupy his time and engage his brain.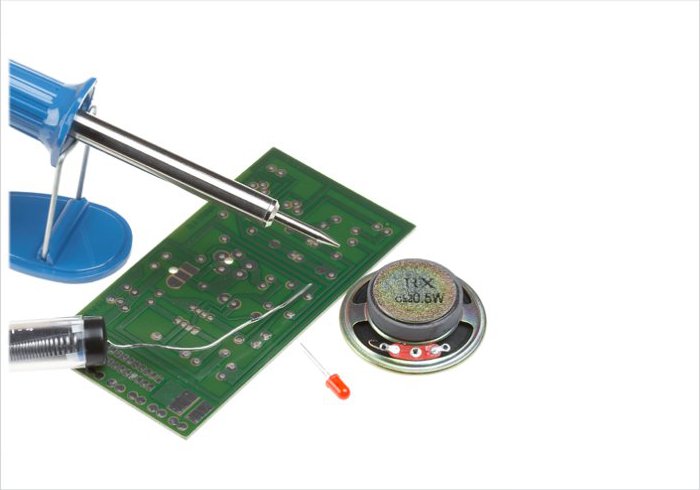 6. Elenco AmeriKit Learn to Solder Kit
Here's an 11 year old boy gift idea for electronics fanatics everywhere.
Now I wouldn't exactly categorize this as a toy, as…  well it contains a real solder iron which gets very hot.
Depending on the level of maturity and dexterity of your nephew, this Learn to Solder Kit would make a great gift for an 11 year old because of it's high educational value. Just bear in mind there may be a need for adult supervision with this one.
The kit retails at a great price, perfect if you're shopping for something really unique but have a tight budget to work with. It comes with a set of instructions, a circuit board, a variety of circuit components, a wire cutter and of course a soldering iron.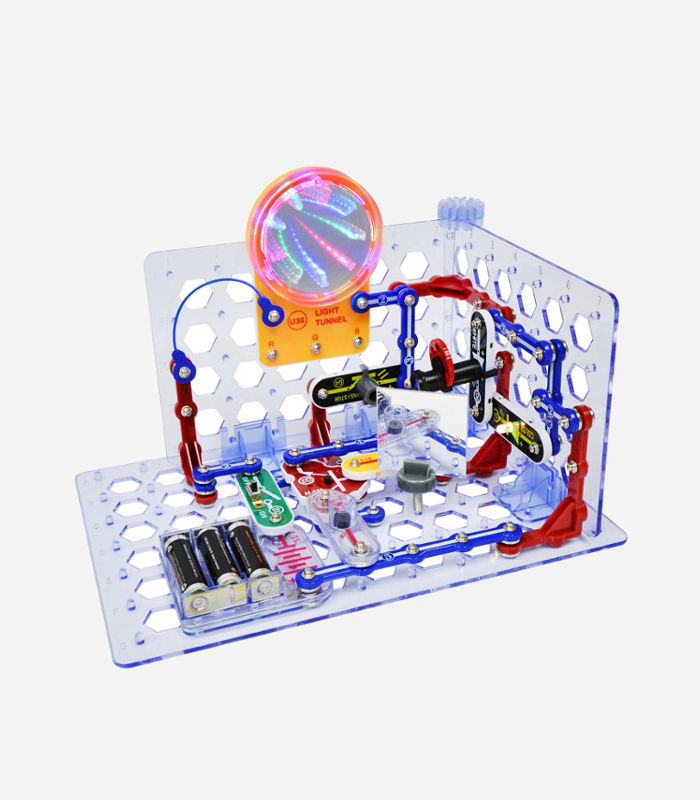 7. SnapCircuits 3D Illumination Kit
If you're a little hesitant about letting your 11 year old loose with a soldiering iron, then you may want to check out the newest release from SnapCircuits.
What's different about this version is that instead of just building on a singular circuit board, you can add in side panels. Or even a roof. Basically taking your  average one dimensional circuit board and upgrading it to a better, cooler 3D SnapCircuits creation station.
There are instructions for 150 projects, things like making a burglar alarm and a neat little projector. But really, if you're buying for an 11 year year old who loves inventing stuff, then there are no limits as to what they can build with a set like this.
Related: LittleBits kits and other SnapCircuits kits.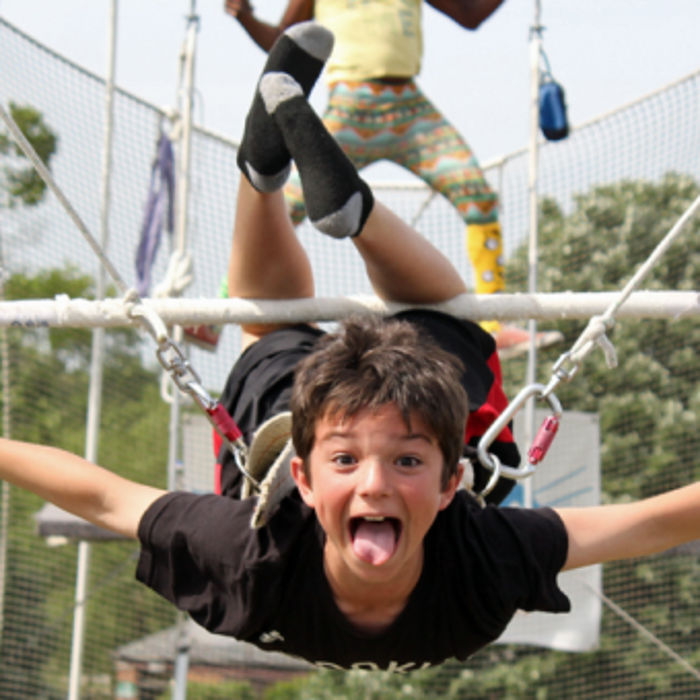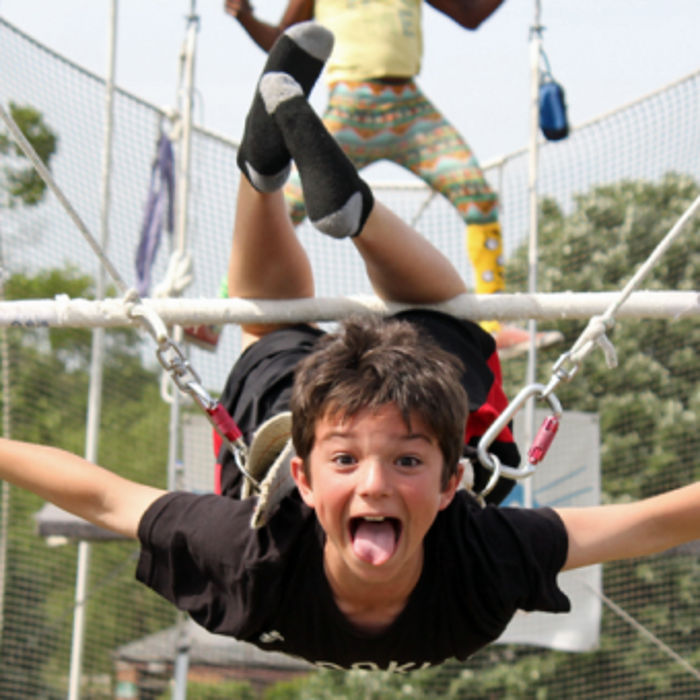 8. Trapeze Lessons (Various US Locations Only)
Because swinging by your knees, mid air is a little different. And quite possibly one of the coolest circus skills to learn.
If you know an 11 year old who'd be tickled by receiving trapeze lessons as a gift, just know that availability is weather dependent and lessons may be restricted based on where you live.
If you're loving the idea of gifting of memory, but not too keen on the trapeze thing, you could always buy an experience gift certificate and let your 11 year old choose their own adventure.
9. The Ultimate Survival Manual (Outdoor Life)
The Ultimate Survival Manual is not only a unique gift idea for a boy of eleven, it's a great way of encouraging your nephew to develop pro-active survival skills.
This brilliant guide is written with a lick of humor and is jam packed with all sorts of highly useful (and potentially life saving) information; from how to build an outdoor bunker to protect yourself from the elements to how to survive a tsunami PLUS tons more stuff.
If fact, you'd probably do well to buy this manual as a little gift for yourself too.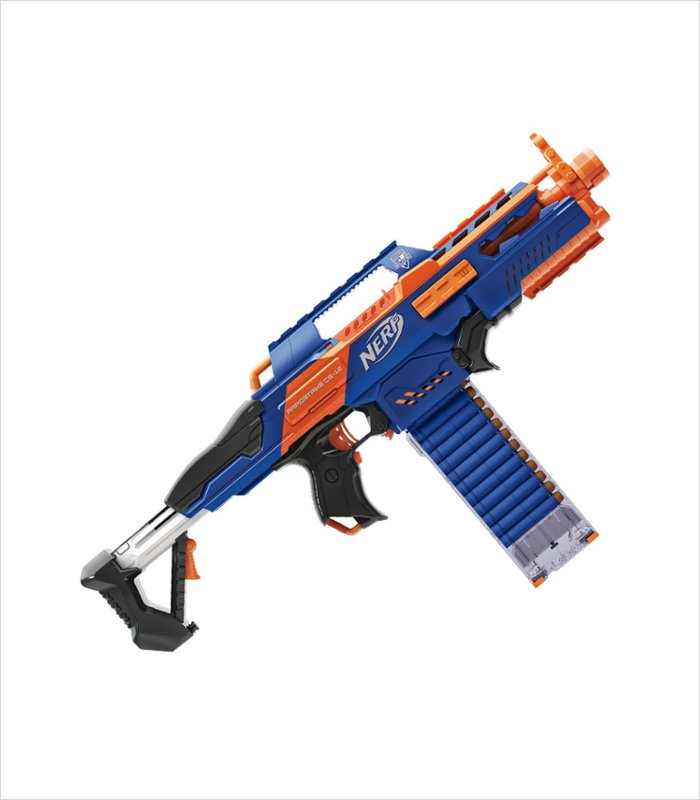 10. The Nerf N-Strike Elite Rapidstrike CS-18
Nerf guns… you can't really go wrong with one of these bad boys when considering 11 year old boy gifts. They're totally safe (foam darts and all), can be used both in the home as well as outside and are heaps of fun to boot.
If your eleven year old already has a Nerf gun stash, then they'll love this as a new addition to their collection.
This Elite Rapidstrike fires darts super fast so they'll be able to get the upper hand in Nerf battles; making them feel well cool amongst their friends.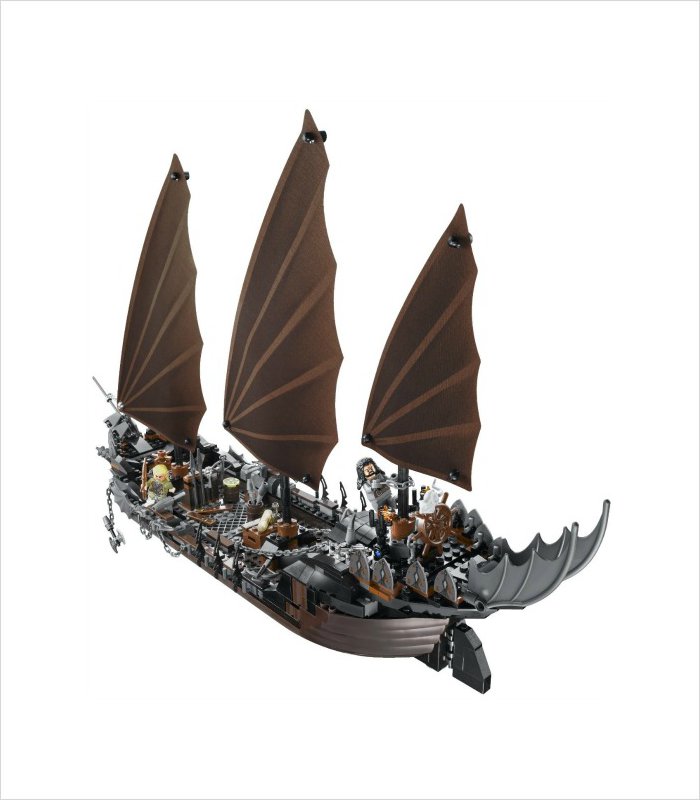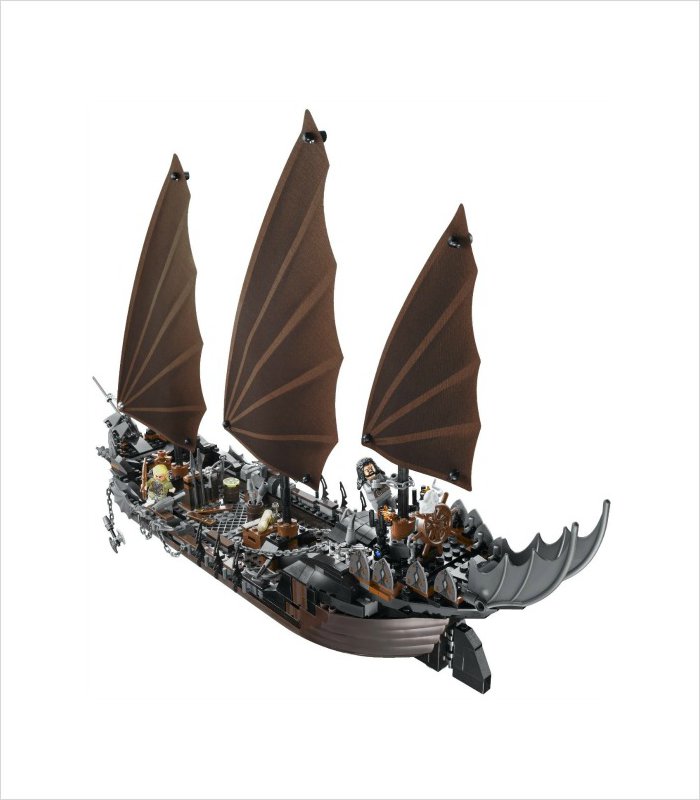 11. LEGO LOTR Pirate Ship Ambush
This right here has to be one of the best gifts for 11 year old boys who love their LEGO toys and all things Lord of the Rings. It's challenging enough to keep any eleven year old boy occupied, yet not too taxing to piece together.
And come on… it's a LEGO Lord of the Rings Pirate ship! What kid doesn't have a fixation with Pirates?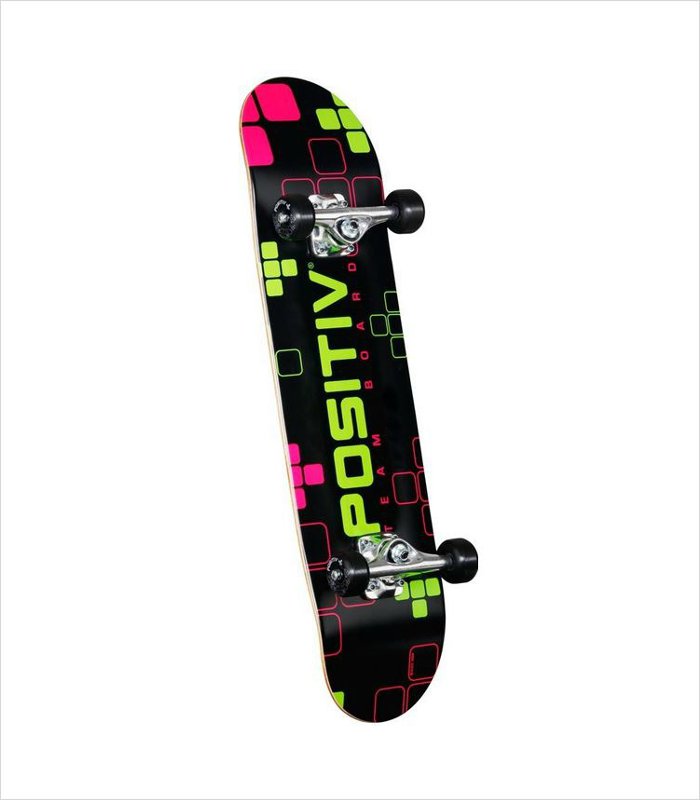 12. POSITIV Team Complete Skateboard
Skateboards have always been cool birthday gifts and good Christmas presents for an eleven year old boy.
What's even cooler is that kids who skateboard on a regular reap the benefits of outdoor exercise. Want to get your eleven year old nephew off the couch and away from the video console? Get him a skateboard.
Start out with this POSITIV Team board. It's a top quality sturdy board created by a reputable skate brand at a great price point.
The fact that it's a lightweight, complete board (ready to go out of the box) makes this the perfect gift for any 11 year old boy wanting to take up skateboarding.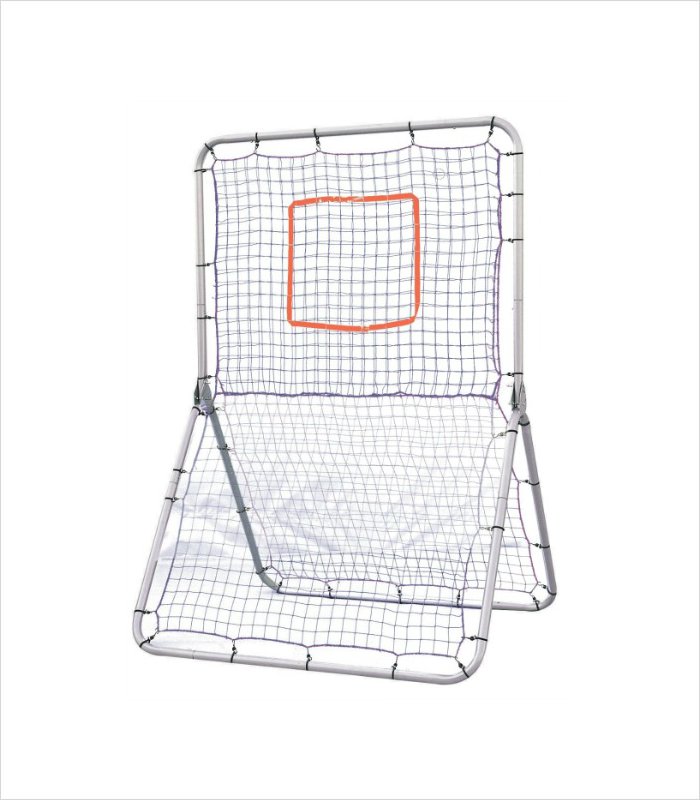 13. Multi-Sport Net Pitch Back Screen
Whether it's soccer, basketball, softball or whatever type of ball game your giftee is into, the one thing that will make them excel is practice. Lots and lots of practice!
He'll need a sturdy piece of equipment that won't fall over when he's kicking/throwing those balls at it.  And that's exactly what you get with this rotatable, multi-use pitch back screen.
If you're looking for a neat gift idea for an 11 year old boy who lives for sport, then this Champion Sports Multi-Sport Net is one to seriously consider. He'll get tons of use out of it!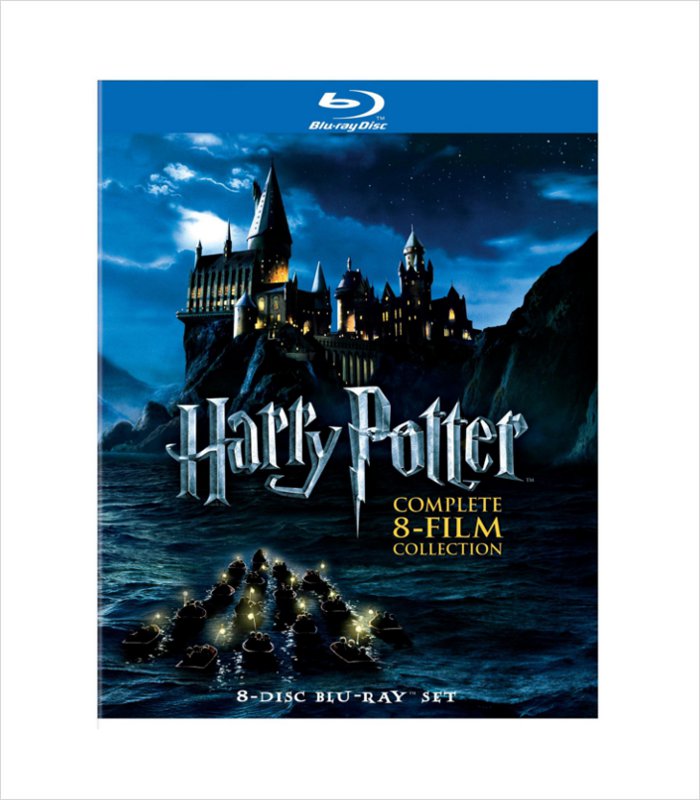 14. Harry Potter: The Complete 8-Film Collection
The Harry Potter box set… say no more.
Oh, other than they make a great gift for 11 year old boys who are fans of the series.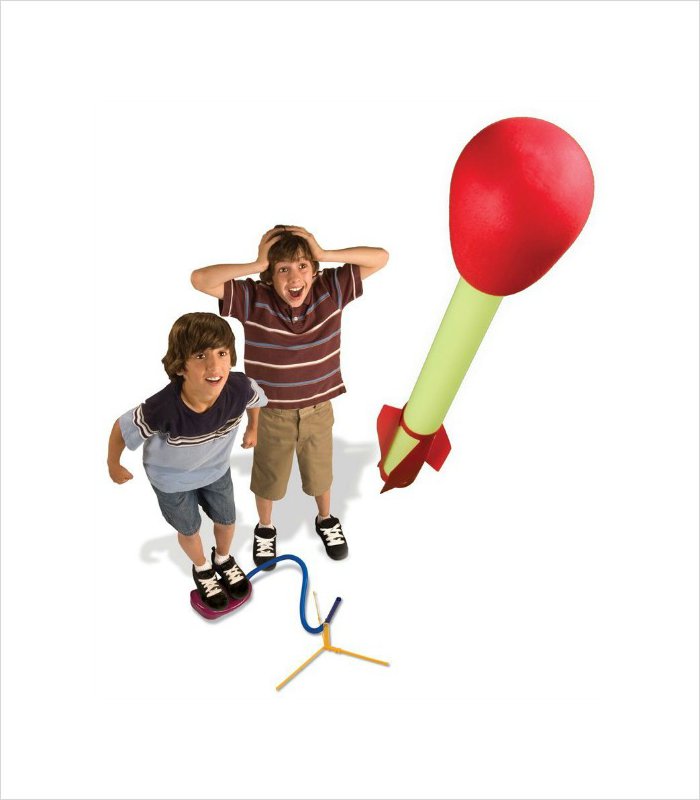 15. Ultra Stomp Rocket
If you're familiar with the multiple award winning Stomp Rocket Kits, you'll know there is a junior version and and ultra version.
For an eleven year old, you'll want to go for the Ultra Stomp Rocket. Why? Because it has slightly larger missiles and gets more air.
The Ultra Stomp will shoot up to 200 feet. This is a pretty cool gift idea for 11 year old boys who enjoy rockets and science-y toys in general.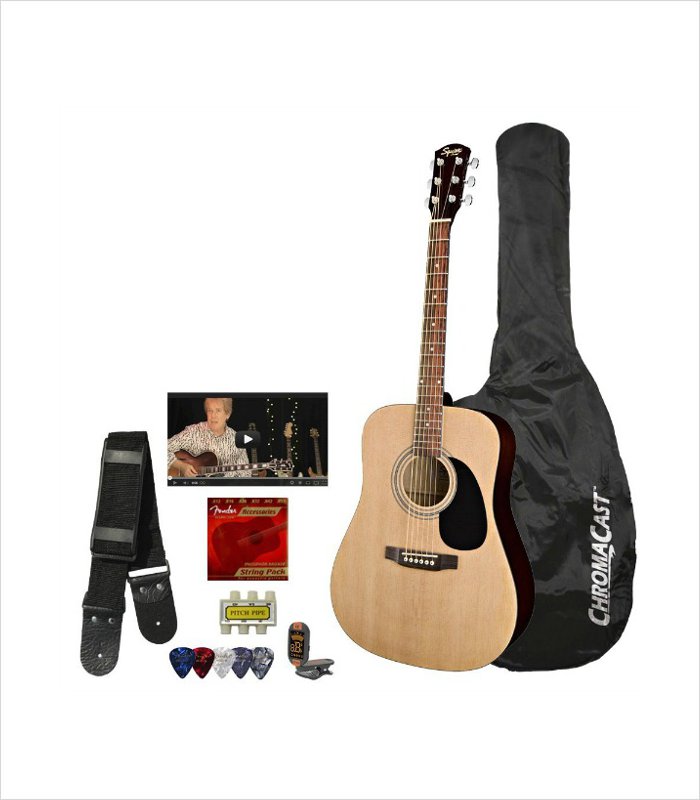 16. Squier by Fender Acoustic Guitar Bundle
And for the musically minded 11 year old, definitely consider this acoustic guitar bundle. It comes fully kitted out with strings, strap, tuner, ChromaCast guitar bag and picks.
Now this certainly is a step up from a toy guitar and if you want to encourage your boy to start taking his guitar lessons seriously, you'll want to think about buying him this starter kit.
Definitely worth a look, especially as at the time of writing Amazon.com were offering a massive discount.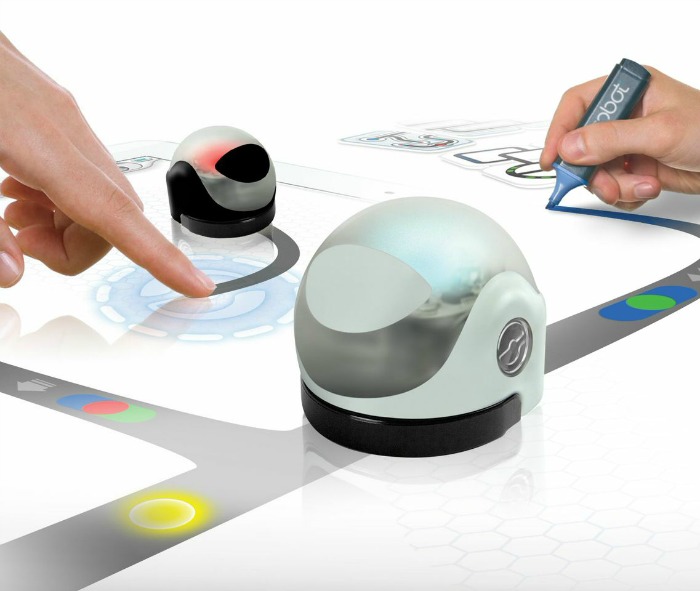 17. Ozobot Smart Gaming Robot
For the smart 11 year old who loves gaming, robotics and fancies himself as a bit of a coder, there's only one thing I'll say – check out the Ozobot. It's been around for a couple of years, but is still one of the hottest top Christmas toys for boys in 2017.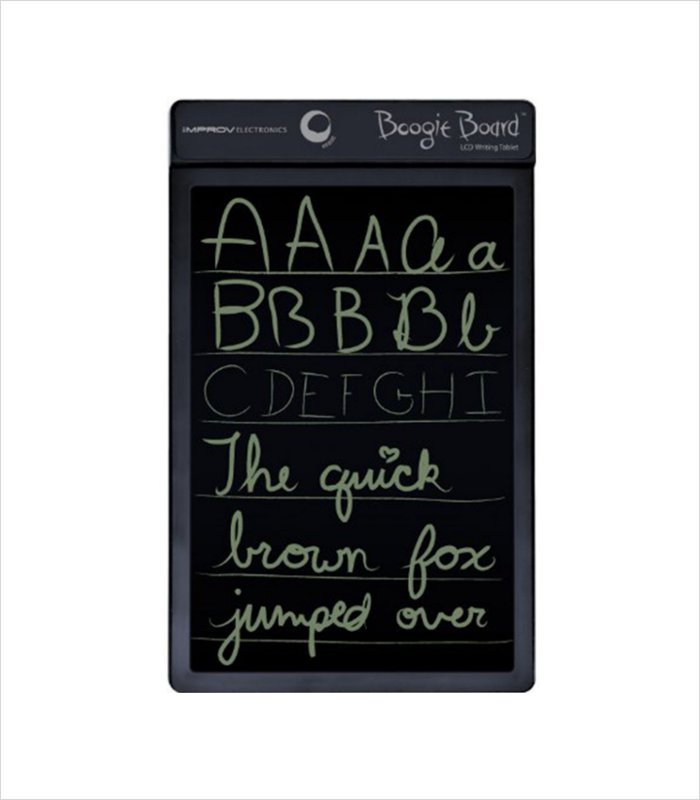 18. Boogie Board LCD Writing Tablet
These Boogie Board tablets have been proving pretty popular with buyers.  It's like having a mini whiteboard that your child can carry around with them.
Draw, write, doodle and sketch, these boards are pretty versatile and made with sound technology, so you know you're getting a quality product.
The one feature I'd wish for these boards to have is the ability to save whatever you've written or drawn. Still, it doesn't take away from the fact that Boogie Boards make cool presents for an 11 year old boy; whether it's an xmas gift or birthday treat.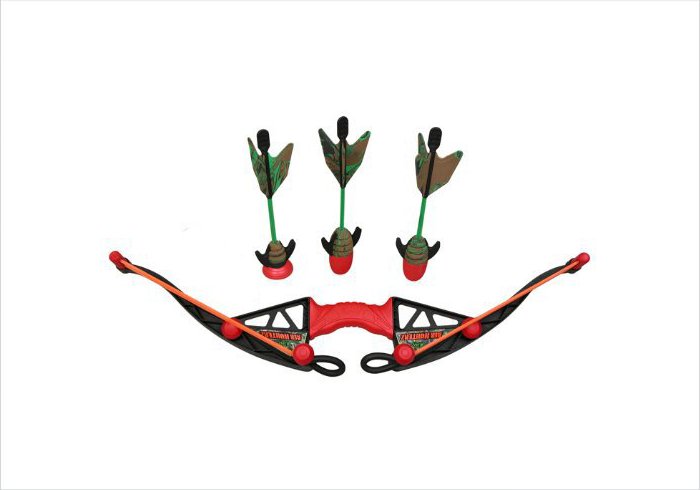 19. Zing Air Hunterz Bow Set
Archery is a fun outdoor activity that we've all wanted to 'have a go at' during some point in our lives.
But you might not think your nephew is ready for a real bow and arrow just yet. So why not get him this cool Zing Air Hunterz Bow Set instead?
No need to worry about a stray arrow taking someone eye out as these arrows are made with foam. Definitely a cool gift to get an 11 year old boy.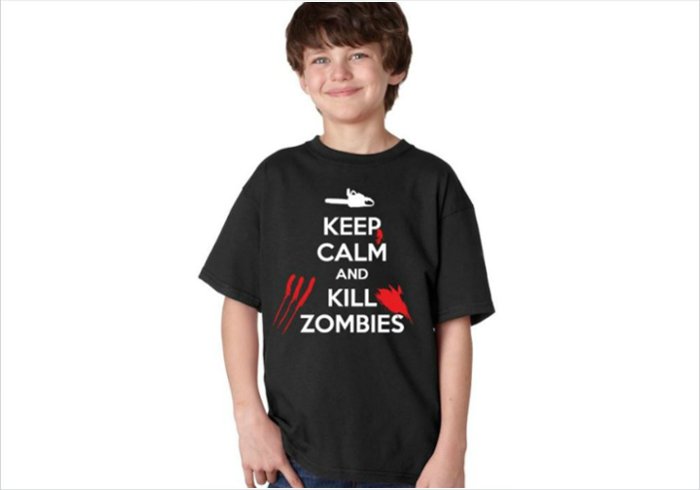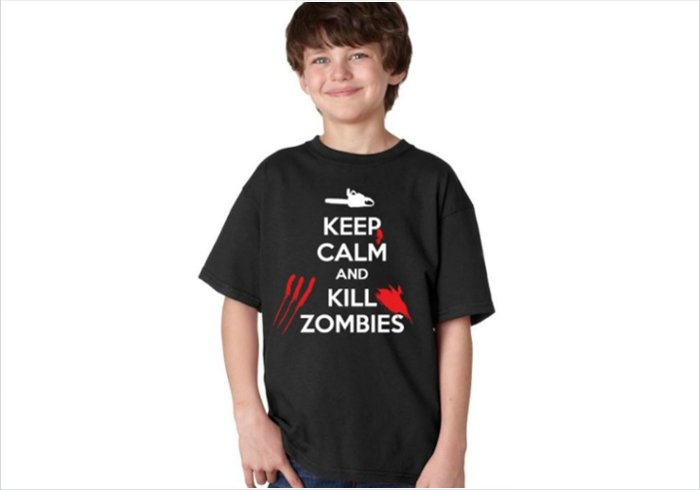 20. Keep Calm and Kill Zombies T-shirt
Birthday gift ideas for an 11 year old boy don't always have to be toys or games.
A tween boy will appreciate some clothing once in a while, especially if you get them something geek chic like this Zombie t-shirt.
It's 100% cotton, with a commercial grade print and is comfortable to wear; a quality gift that he'll get a lot of wear out of.
And don't forget to also check out the gift guide gift guide for 12 year old boys, as there are some pretty neat ideas there too.
Loving these birthday and Christmas gift ideas for boys age 11? Then tweet, like and pin, because chances are your friends will love them too.