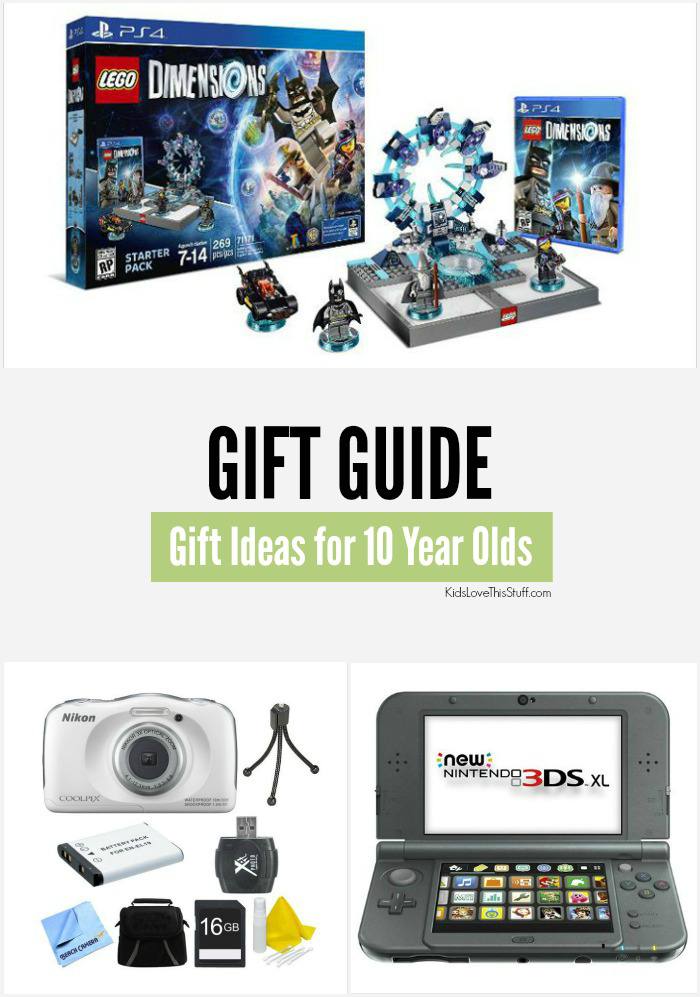 You're looking for cool gift ideas for 10 year olds. Yeah, we know that struggle. 10 year olds can be the hardest to buy for. They've hit double digits in age and are starting to show less of an interest in toys. The thing is though; they're still young enough to enjoy 'little kid' things too, even if they won't admit it.
So what sort of presents do you buy for a child who's transitioning from little-big kid to tween kid? From video games to creative kits to a sweet ride-on, we share a few cool ideas for birthday gifts for 10 year old boys and girls (which also make awesome Christmas presents too).
Related: 9 year old gift ideas | 11 year old gift ideas  
The Best Gift Ideas for 10 Year Olds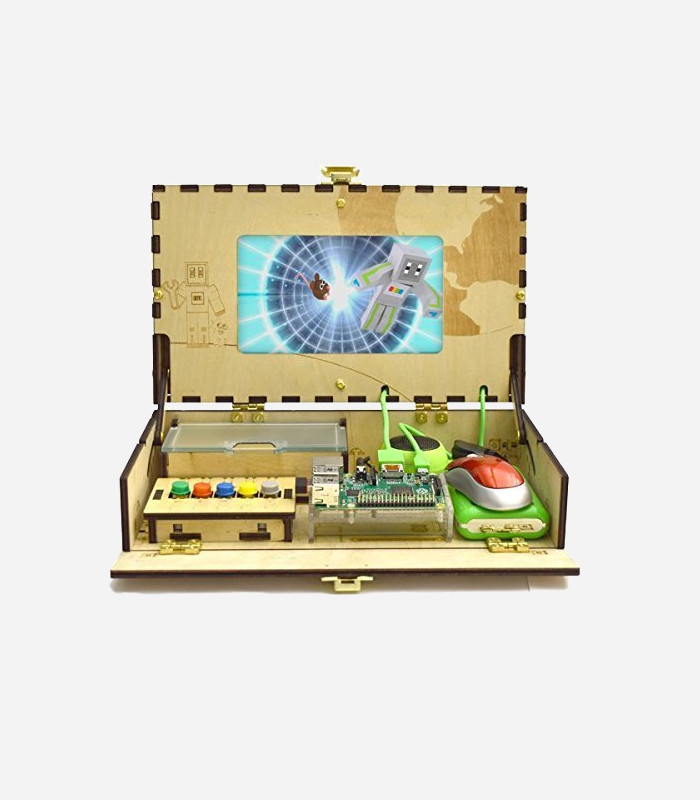 1. Piper DIY Computer Kit: The creative genius that is Minecraft meets programming and electronics, in a really cool and dynamic way. Piper is a self build computer you hatch together with the various components that come in the box. But that's just the beginning. There's a whole Minecraft world to explore and, guess who gets to create and build that world? Yep, you've got it.
OK real talk. Piper comes with quite a price tag. But this is the sort of kit that has the potential to transform a 10 year old passive video game player into a real world engineer/programmer/creator. Kind of makes you think it's worth the investment.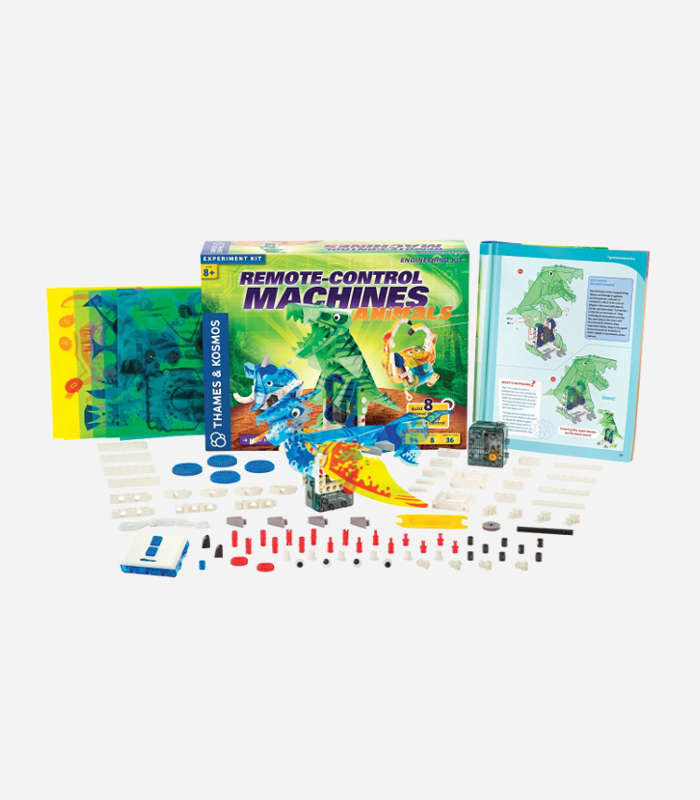 2. Remote-Control Machines – Animals Science Kit: How cool would it be to find a gift that a 10 year old can not only build, but learn about mechanics and animals in the process? That's exactly what this animal science kit offers. Tweens can create animals that will actually roam around. It's an entertaining, educational and creative toy for 10 year old boys or girls.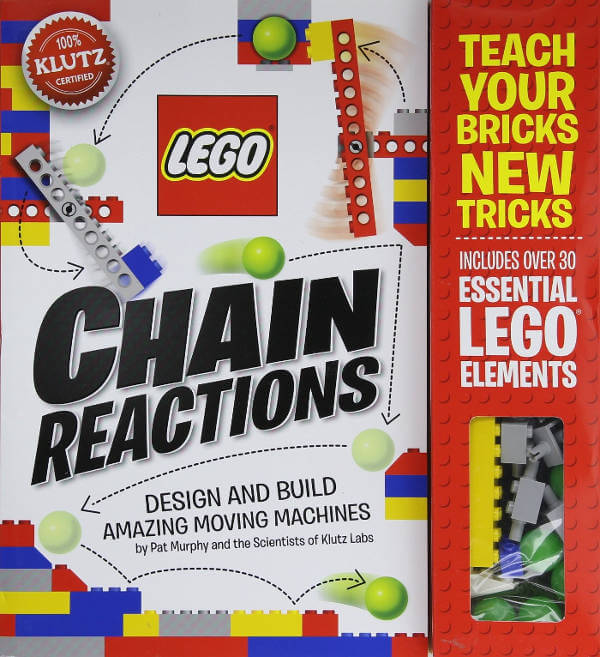 3. LEGO Chain Reactions Craft Kit: Here's the perfect gift idea for those 10 year olds that just can't keep their hands still. And seriously, who doesn't love Legos? Except when you step on one – ouch! This craft kit lets kiddos create inventive structures and designs from the Legos they already have. It's not only stack loads of fun designing new structures, but a challenge for their creativity too.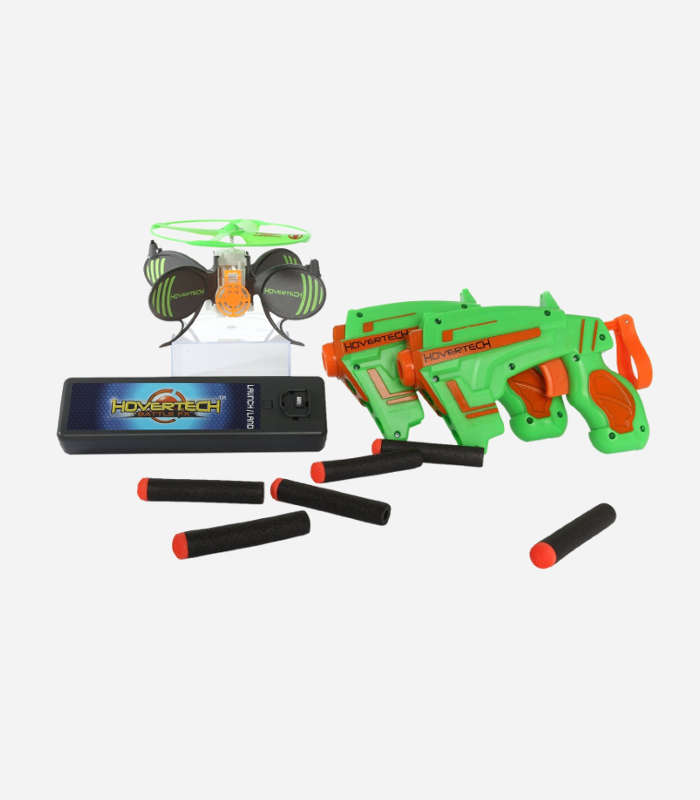 4. HoverTech Target FX: Being challenged to a dual is what most 10 year olds thrive on – running around, battling their friends. It's energetic and tons of fun. So, they may already have a nerf gun or two tucked away. And that's OK, because you can one up their nerf gun with one of these bad boys.
Instead of shooting foam darts at their friends, they get to shoot at an electronic moving target that uses one of a kind technology. Total coolness and a fab Christmas gift idea for a tween.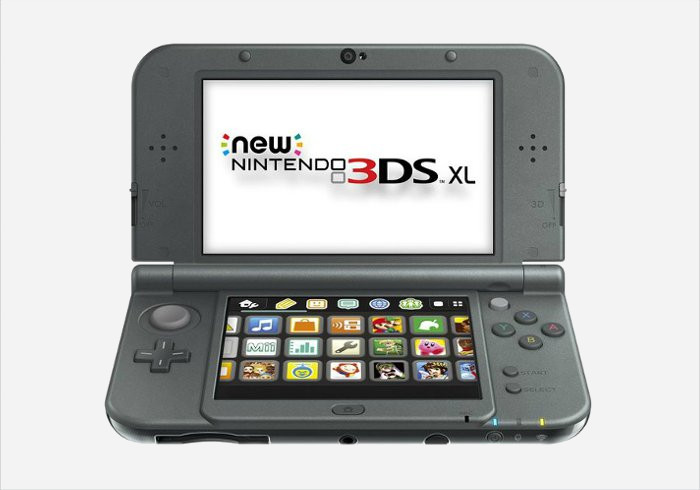 5. New Nintendo 3DS XL: Technology is a big part of a youngsters life and they sure do start early these days. Want a birthday or Christmas gift for a 10 year old that will really impress? Get them the latest Nintendo 3DS XL. Trust me,  they'll love you for it. And if they already have the console, them get them the latest game to go with that. They'd think that was pretty cool too.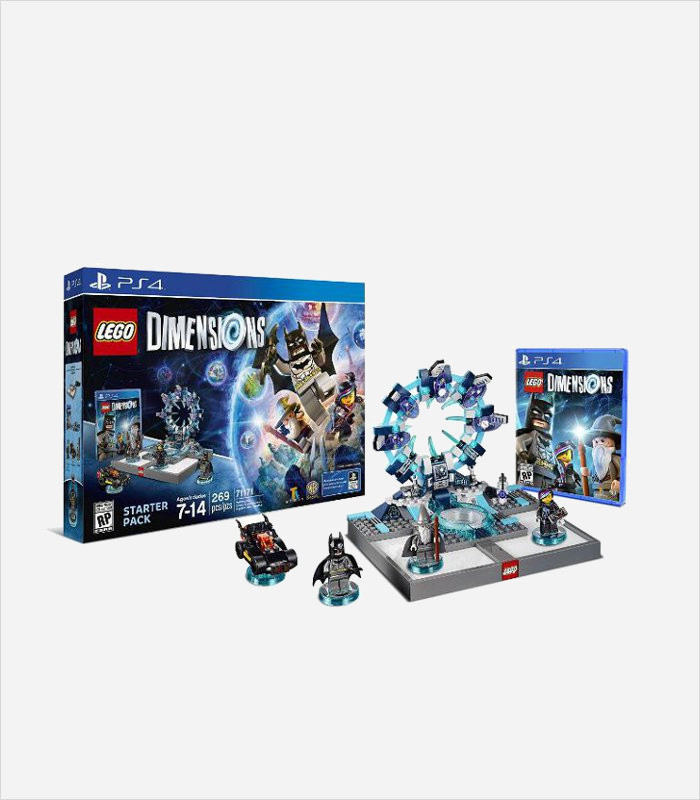 6. Lego Dimensions: If a new video game is on the wishlist, you have to check out the Lego Dimensions starter packs. These combine building (with real Lego bricks) a virtual world where popular cartoon and entertainment characters come together to fight evil doers. Think Batman teaming up with Scooby Doo to kick some baddie butt. Sounds like a blast right?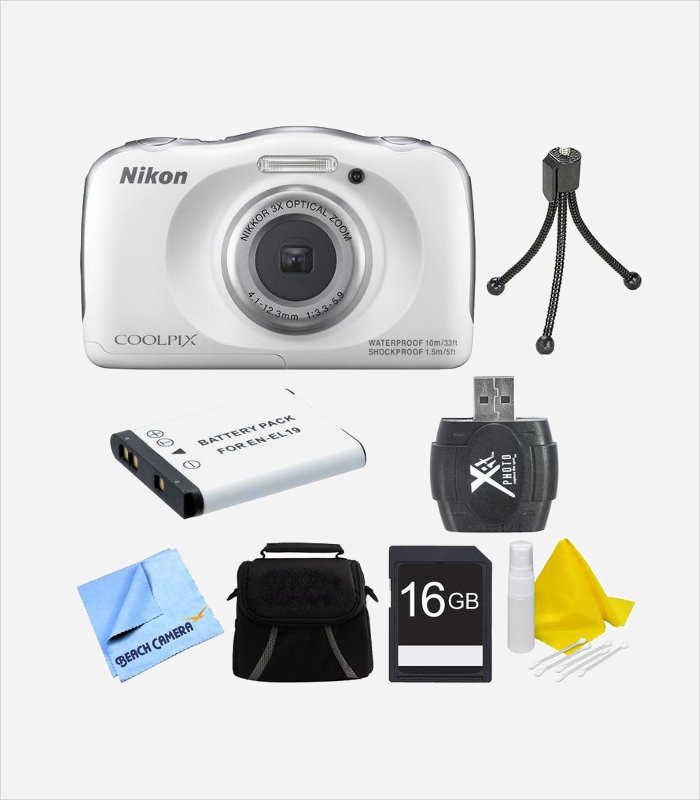 7. Nikon COOLPIX S33 Waterproof Shockproof Digital Camera: For the kid who's showing interest in photography, a brand spanking new camera is the way to go. Not one of those toy cameras though. You want a pretty slick deal. Just not at DSLR prices.
And if the camera of your choosing comes kitted out with all the accessories they'll need to start taking snaps, then all the better. Guess that's why the Nikon Coolpix is such a popular 'first camera' and worthy gift for 10 year olds.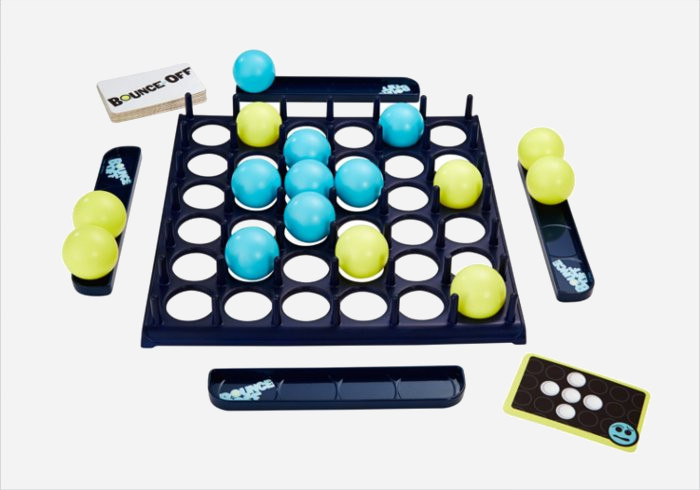 8. Bounce-Off Game: A competitive game that will put hand-eye coordination to the test. It's super easy to set up and play too. Bounce the balls onto a board and recreate a sequence on a card and winner takes all the glory. Can be played head to head or in teams with family or friends.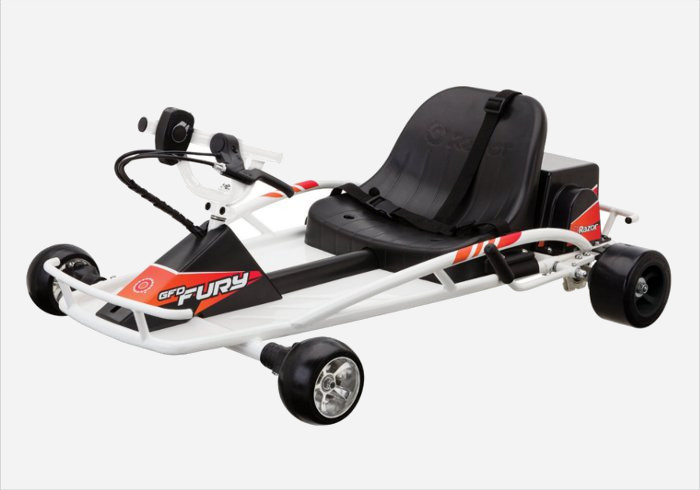 9. Ground Force Drifter Fury Ride-On by Razor: Going fast and looking cool. That's what most 10 year olds are about these days. Too young to drive but still they want the coolest wheels on the block. With this go-cart like drifter, they'll have just that.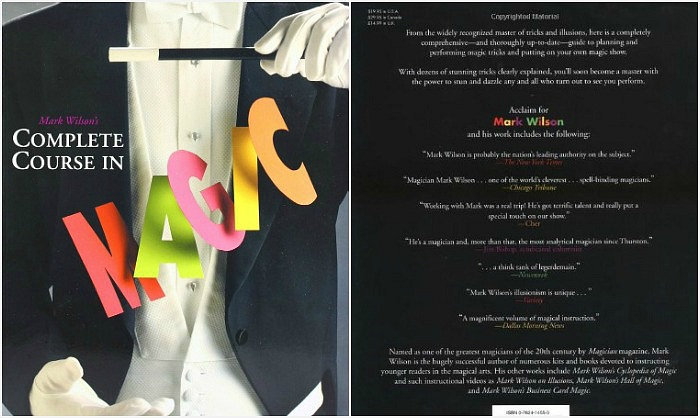 10. Complete Course in Magic by Mark Wilson: Do you remember when you were 10 years old and one of the coolest things was magic? What if you could introduce the gift of real magic to your wide eyed niece or nephew?
Mark Wilson's complete magic course is an old classic that many seasoned magicians grew up with and rate highly. If you're looking for an authentic set of magic tricks, this is the real McCoy. It's got everything the kiddos need to pull off their own spectacular magic show and more.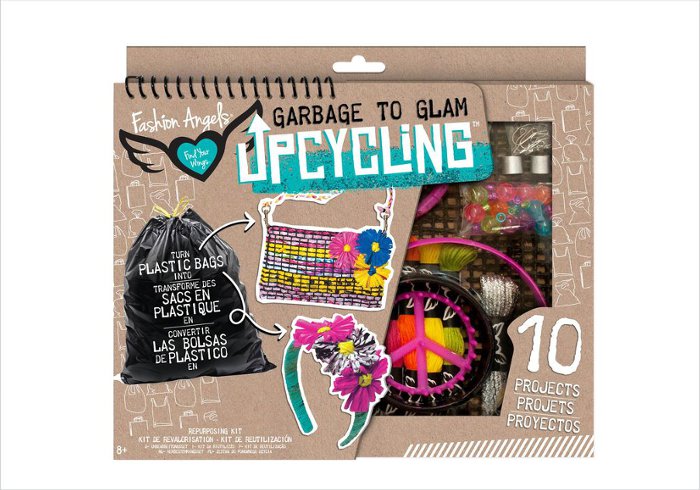 11. Fashion Angels Upcycling Design Kit (Plastic Bottles): This kit will not only teach your kiddos the importance of recycling, but will show them how recycled plastic bottles can be transformed into stylish accessories. Like a purse, headband, even a snazzy pair of earrings.
12. Hipsterdam Backpack Honey: You've probably noticed that at this age, 10 year olds are looking to find their own style. They can be picky, but usually whatever is trending is considered hot property. I just love this backpack as a gift for a 10 year old. It's practical, pretty rad and has that hipster vibe that is so in right now. A gift pick to catch the eye of quirky cool kids.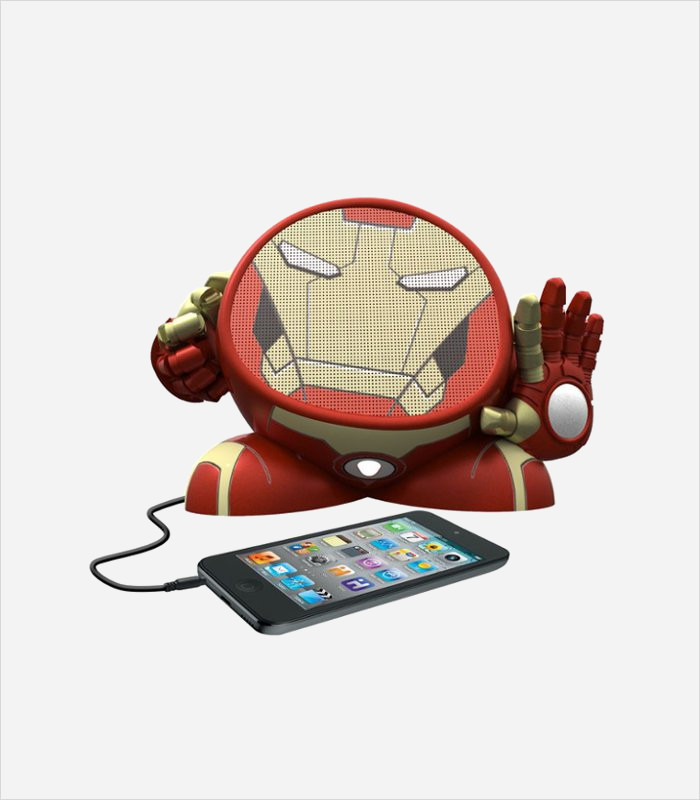 13. Avengers Iron Man Rechargeable Speaker: Most tweens are really into music, so you'd be on the right track with buying them a set of speakers. But, instead of getting regular old speakers, try going for something a little bit quirky. Like speakers in the form of their favorite cartoon character.
They'll get a kick out of this Avengers Iron Man rechargeable speaker. If Iron Man isn't a fave, choose from other popular characters like Mickey and Minnie Mouse, Spongebob Squarepants, the Hulk, Hello Kitty and a few others. Which ever character you decide to go for, we're sure, they'll make top gifts for 10 year olds when Christmas rolls round.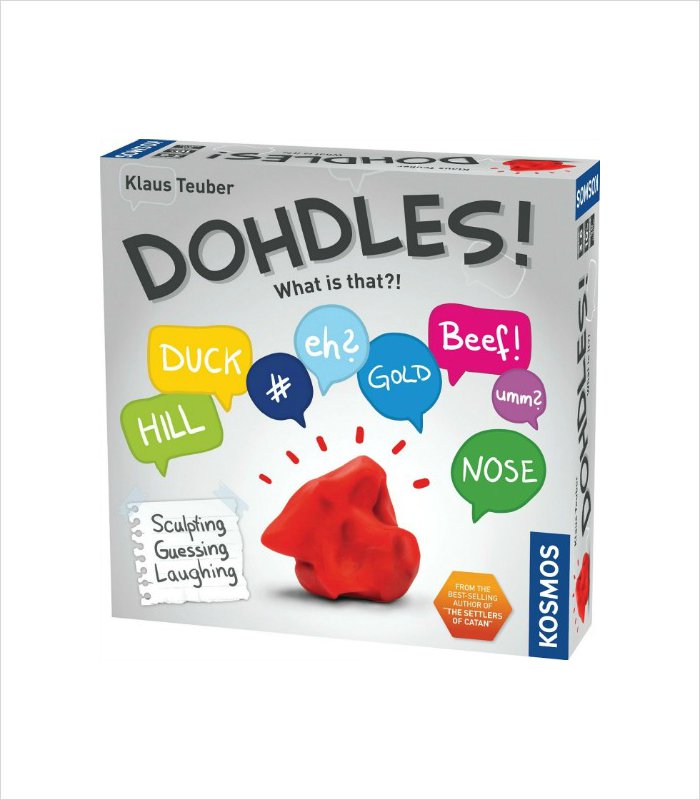 14. Dohdles! Board Game: As far as toys for 10 year olds go, you can't go wrong with a board game. Dohdles, looks like a good contender. Think of creating a doodle out of dough and then having people try to guess what it is. That's Dohdles. It's the sort of board game that will teach kiddos how to solve problems, think strategically and fire up their creativity. A fun Christmas gift for 10 year olds who like making stuff and playing with puzzles.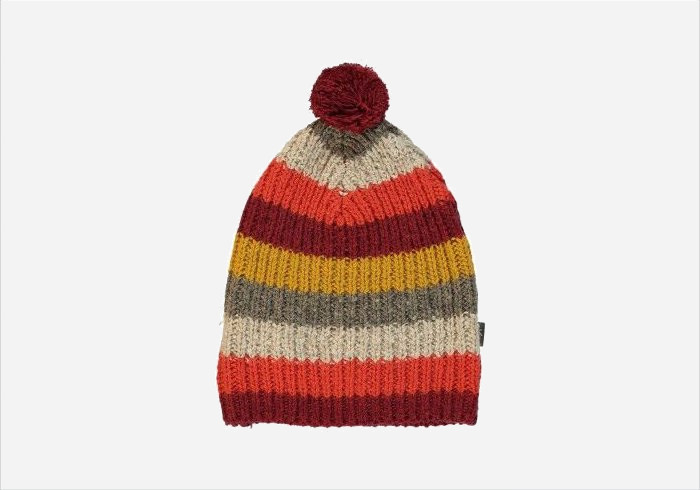 15. Striped Pompom Hat by Kidscase: What a 10 year old really wants, and I think you'll agree, is to look cool. This hat is perfect for keeping them warm, but making them look cool too. It's not too cutesy either, so something they'll actually want to wear on those cold weather days. Comes in fetching shades of red and blue and makes a funky Christmas present for a 10 year old.
And there you have it. 15 of the best gift ideas for 10 year olds. All you have to do now is choose something they'll love.