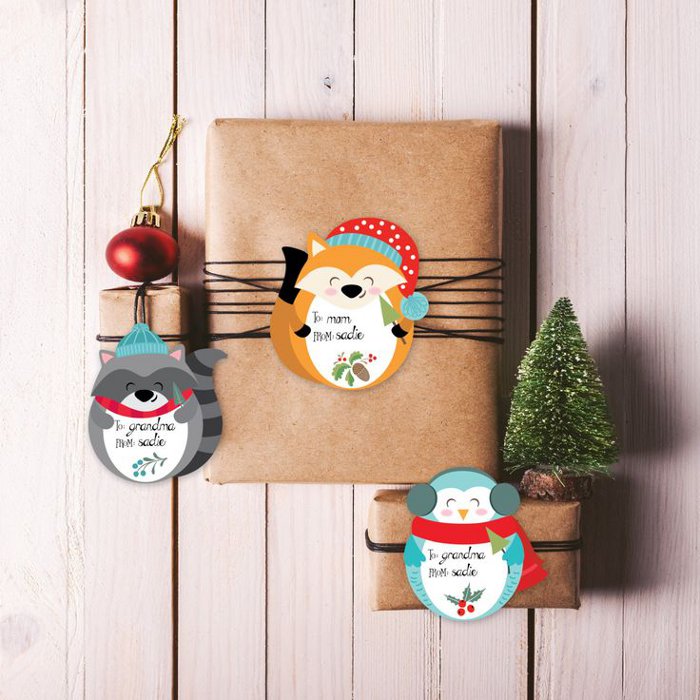 Don't you just love being able to hop onto your computer and print off super cute gift tags on the fly?
Sure you can buy your gift tags at the store, but for some reason the process of finding and printing your own is just. Well, a wee bit more thrilling. Plus, it's way less stressful if you're a last minute Lizzie or someone who always forgets to pick up the gift tags.
So long as there's ink in your machine and some good card stock lying around, you're good to go. While there is a wide selection of really cute printable holiday gift tags online, today we're keeping it strictly Etsy, with 10 adorable Christmas tags to complete your gift wrapping. Let's go!
Printable Holiday Gift Tags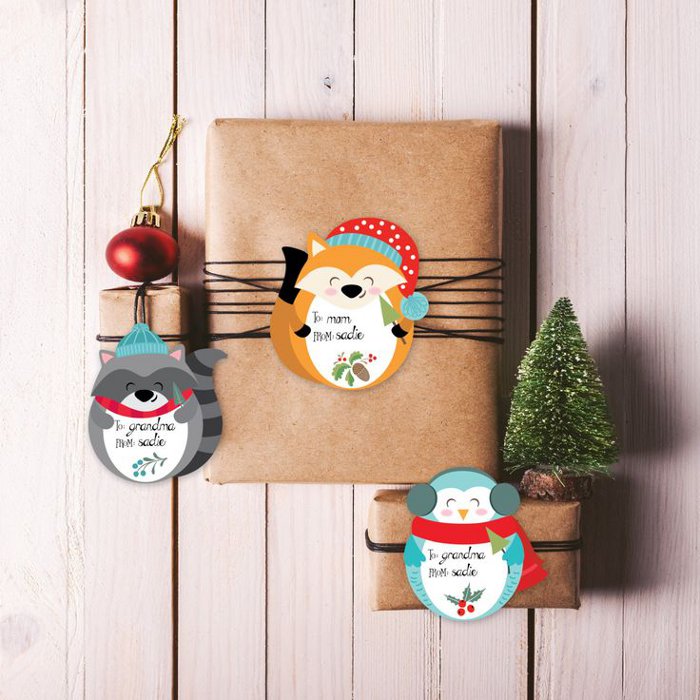 1. Woodland Friends Christmas Gift Tags: Beautifully illustrated gift tags – and they're all hand designed.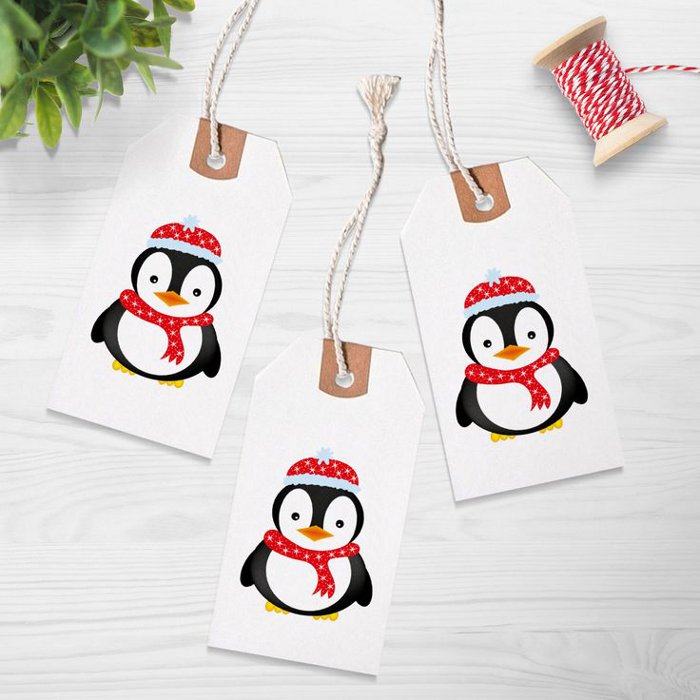 2. Cute Penguin Christmas Gift Tags: The strong contrast of black and red makes these little penguin gift tags pop.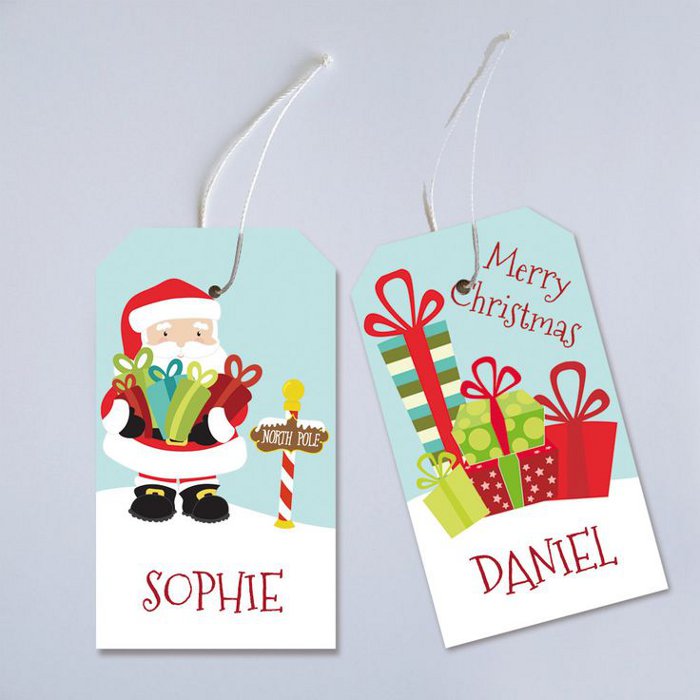 3. Personalized Gift Tags: With Santa at the North Pole and beautifully wrapped pressies ready to go, this is the epitome of a classic set of gift tags.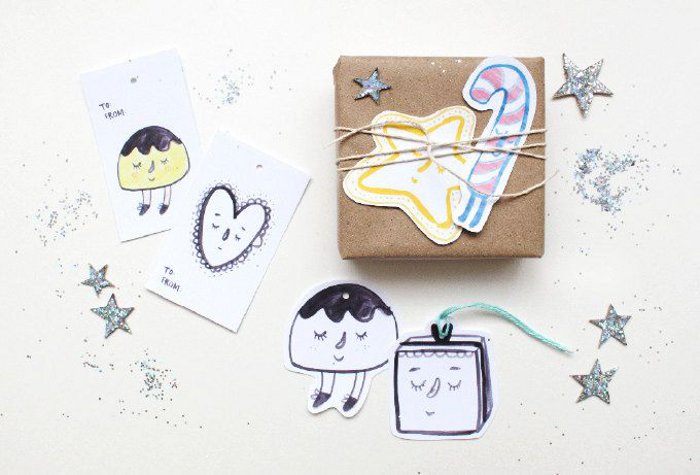 4. Downloadable Gift Tags and Garlands: Cute and quirky at the same time. You can get real creative with the matching garland set that comes with this download.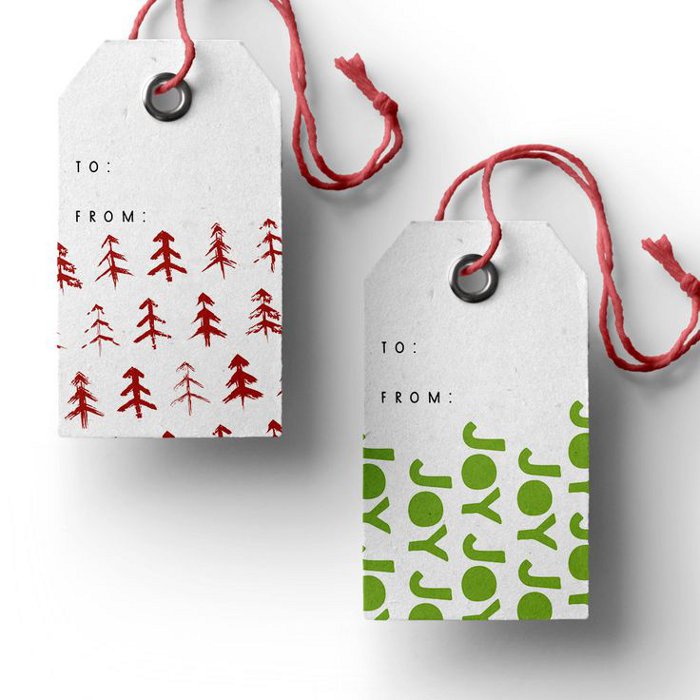 5. Joy and Trees Printable Gift Tags: For a fresh and modern look to your gift wrap, add a few trees and lots of joy.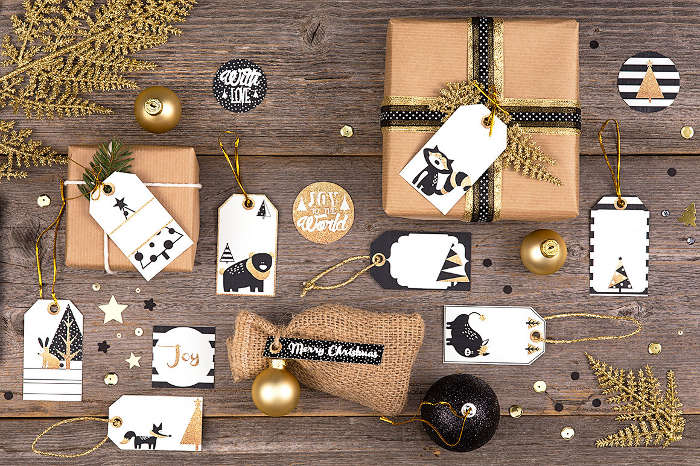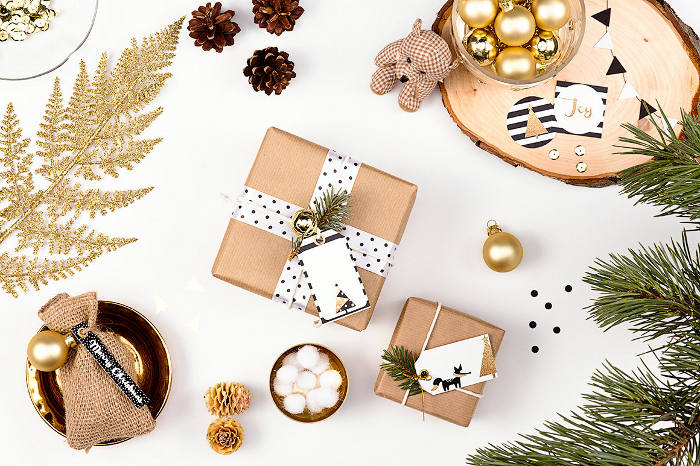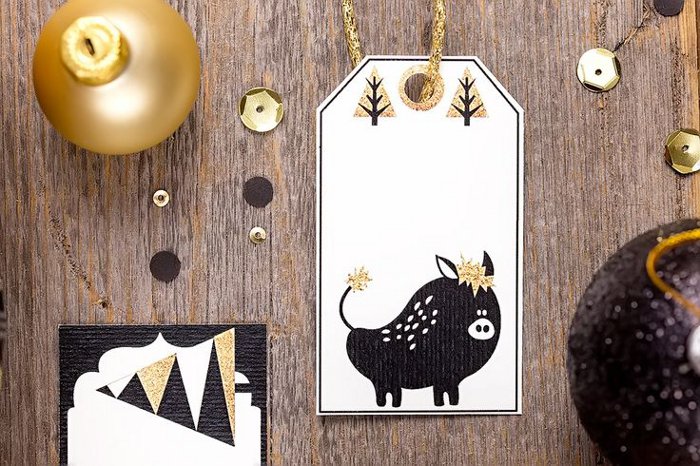 6. Printable Clip Art Holiday Tags: A bit on the glitzy side, but hey, it's Christmas. And we all love a bit of sparkle at Christmas.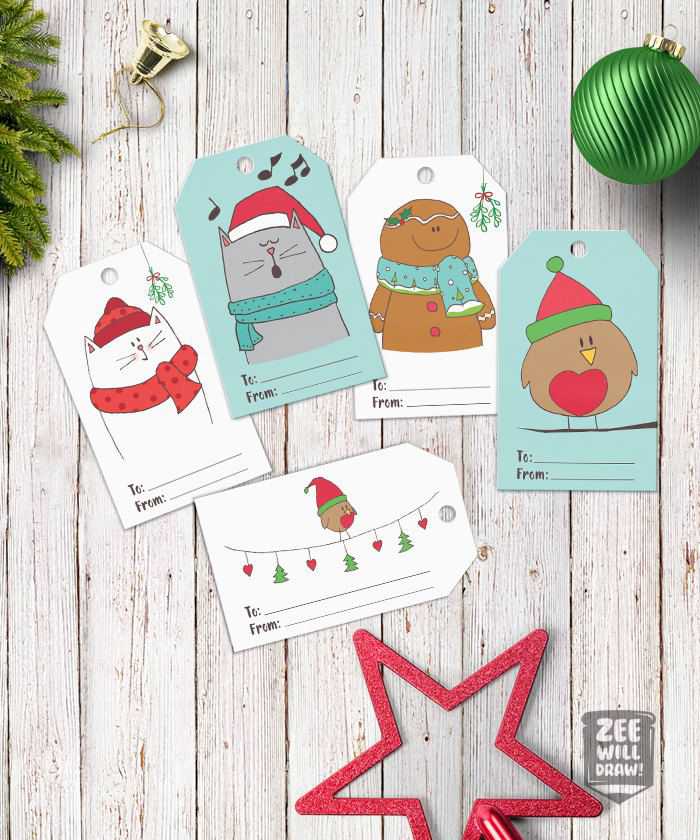 7. Printable Christmas Gift Tags: You'll find an interesting mix of Christmas characters in this set including a robin, a gingerbread man and a cute little kitty.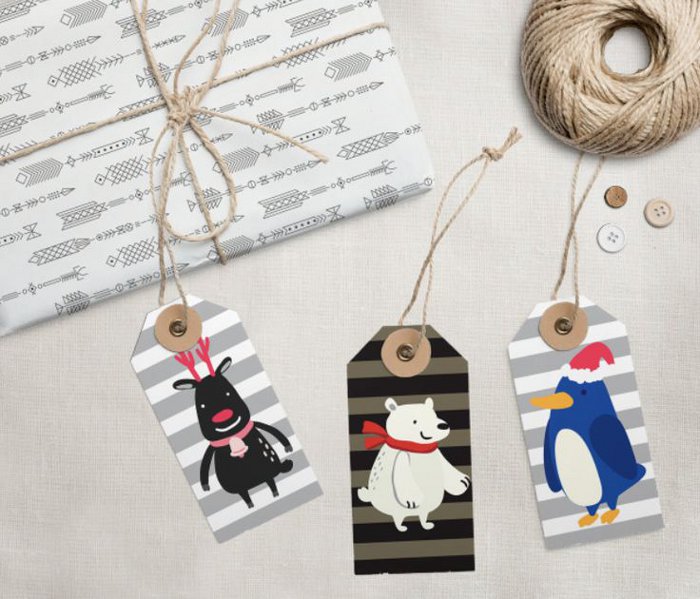 8. Funny Animal Digital Gift Tags: Because kids love funny cartoon animals and so do we.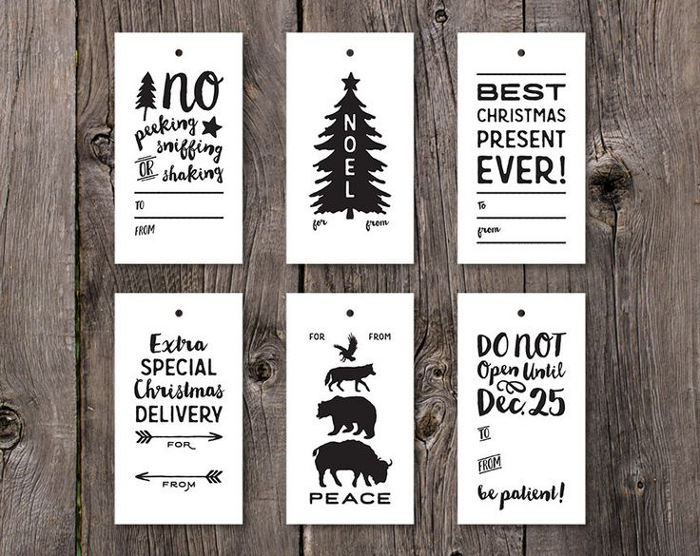 9. Black and White Printable Gift Tags: Looking for a fab set of monochrome gift tags? Here you go.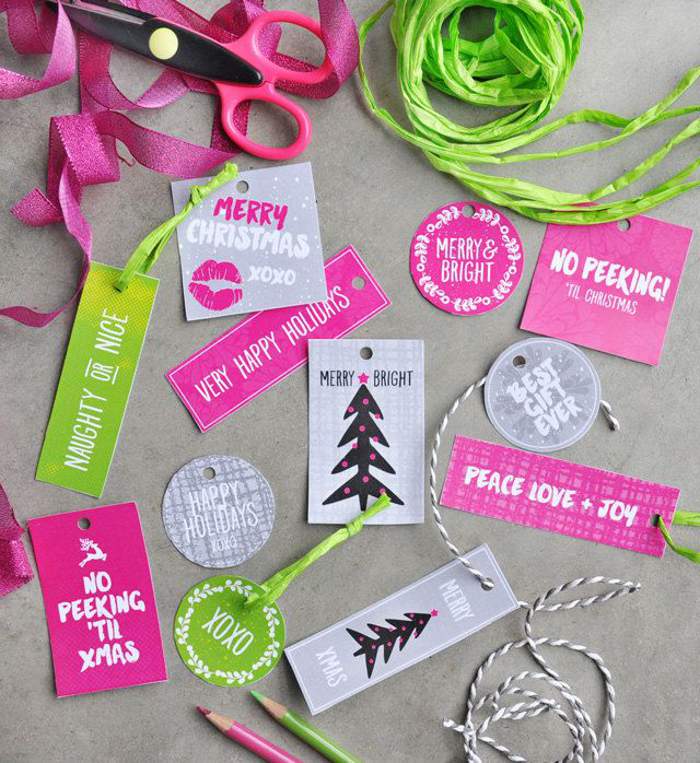 10. Colorful Gift Tags: With hues of pink, green and grey, this gift tag set is not only pretty, it works rather well.