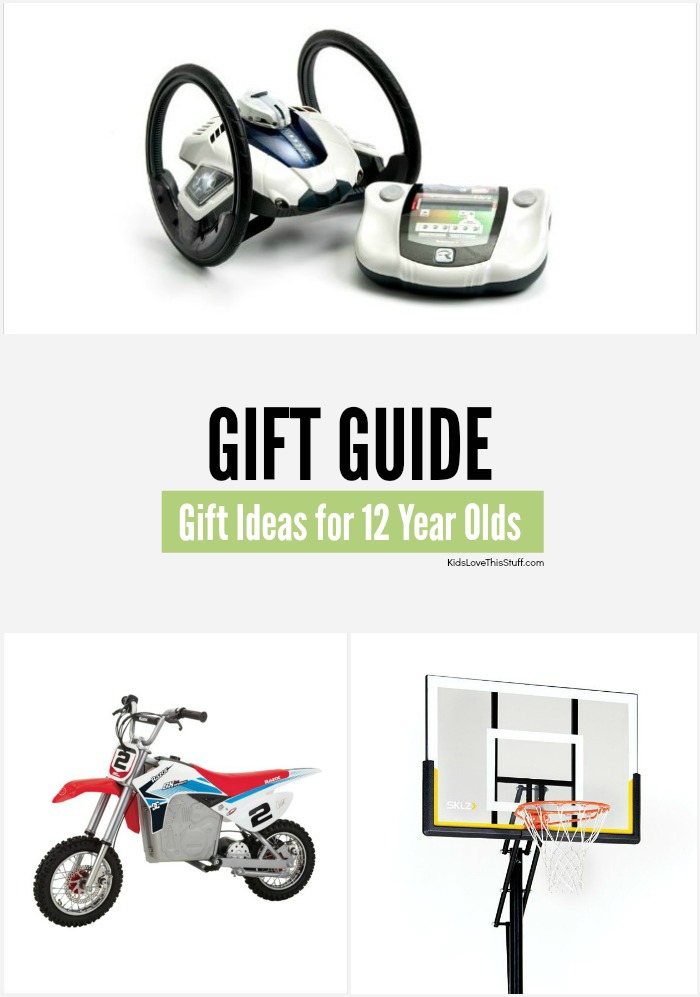 In need of gift ideas for 12 year old boys? Perhaps for a birthday or Christmas present? I know this age group are not the easiest to buy for. I mean what do you get someone who's not quite a kid, but isn't an adult either?
You need all the ideas you can get, right? So sit back and browse through these cool gift finds and toys for 12 year old boys.
And note, that while this list of ideas is tailored to shoppers specifically searching for boy gifts, they all make pretty awesome gifts for girls too. So let's get to it!
Related gift ideas: 13 year olds | teen and tween tech gifts | 11 year olds | 10 year olds |
Gift Ideas for 12 Year Old Boys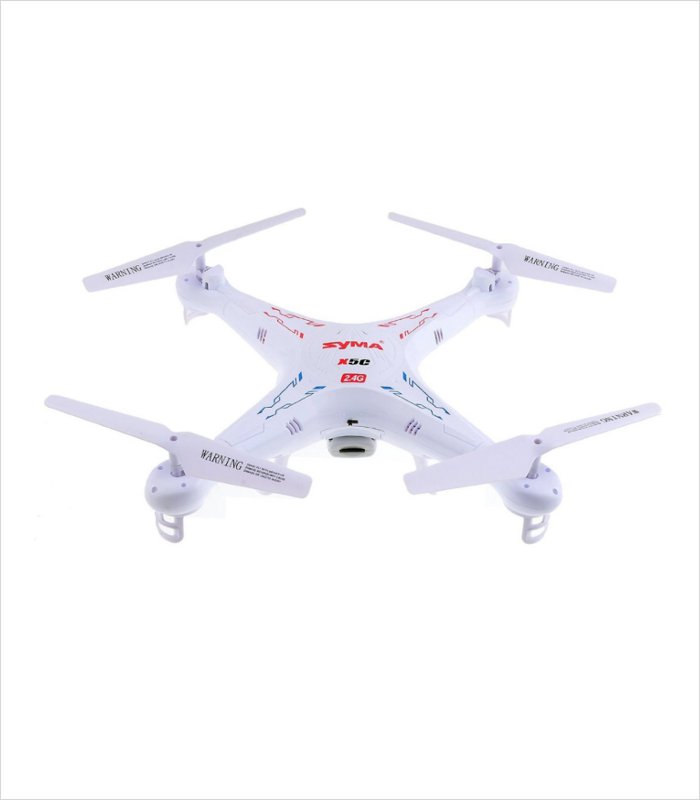 1. SYMA X5C Explorers
Drones totally kicked it as one of the most popular gifts for Christmas last year. And in 2016, the trend for drones is even stronger. If you've thought about gifting a drone to a 12 year old, but have been dazzled by the choice, take a look at the Syma X5C Explorers.
Flies beautifully in all kinds of wind conditions, capturing some pretty decent pictures and video shots on the 720p integrated camera.
Yes, it's more toy-like, compared to other drones, but if you're buying for a pre-teen who's just getting started with the drone crazy, they're going to need practice flying this thing. A lot. I'd say it was better to practice on something like this, which is a very reasonably priced model, before stepping it up to the big boys, which are considerably more expensive.
The battery lasts about 5-7 minutes. It would be great if there were more playtime, but you can recharge the drone. It takes around 100 minutes. Patience is definitely a requirement here.
That said, if you're shopping for something that offers value for money while making one of the best gifts for a 12 year old boy, this is a pretty good option.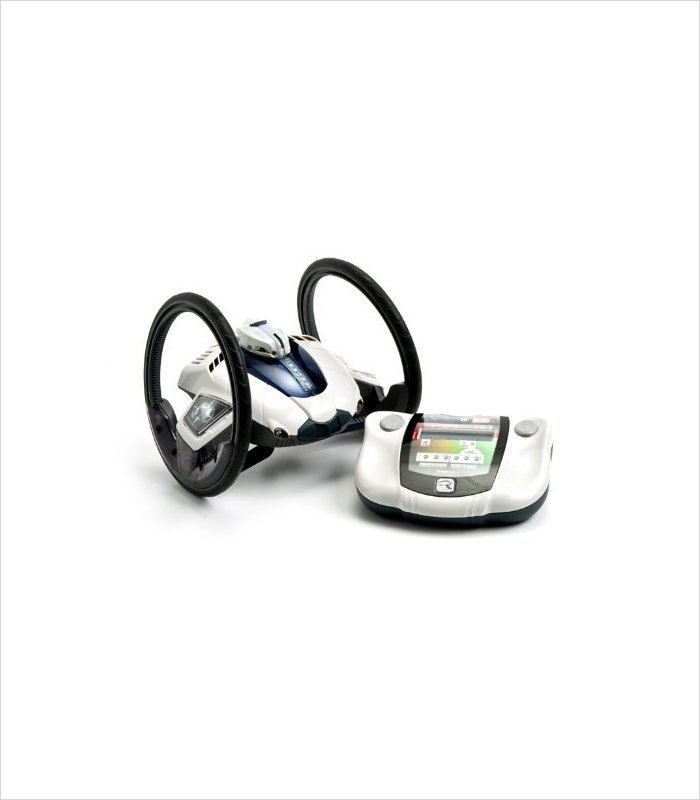 2. Robonica Roboni
Wondering what gift to buy a 12 year old boy who loves gaming and technology? You might want to consider this dynamic Robonica Roboni. It's a pretty cool hi-tech gadget that's part programmable robot and part game. Right out of the box the Robonica comes pre-programmed with 3 games.
The cool factor thing about the Robotica is that it develops a personality of its own, actively responding to its gaming environment. It can be configured further to interact remotely too. It's a fun gift that anyone interested in robotics and gaming would love to find under the Christmas tree.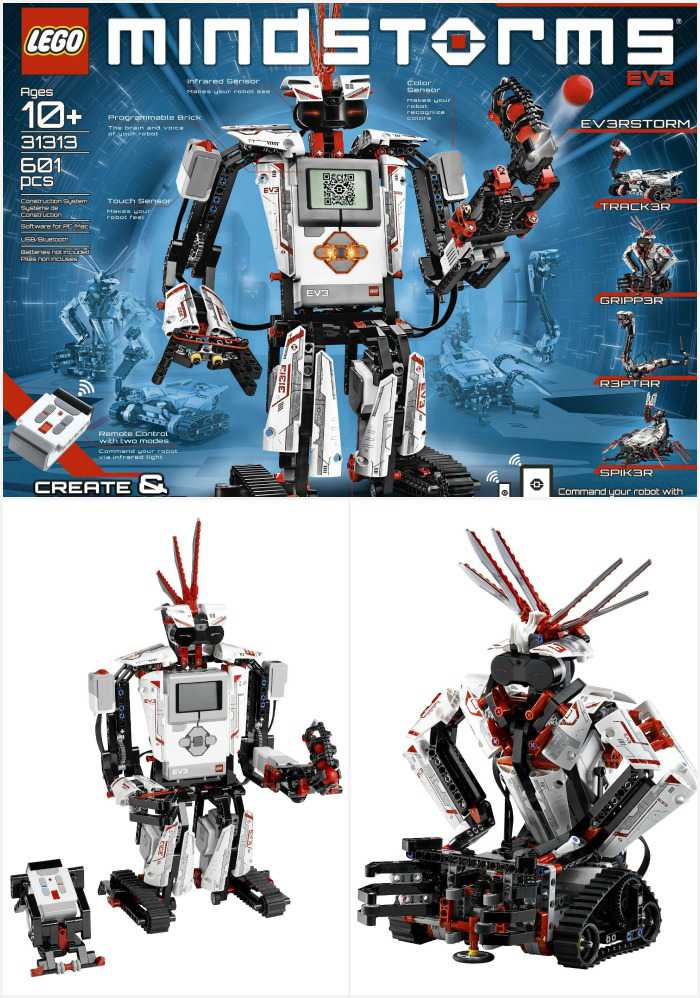 3. LEGO Mindstorms EV3 31313
Can't have a top gifts ideas list for kids and not include LEGO Mindstorms. Especially since this year we have the LEGO Mindstorms EV3 release which has already featuring high on the Amazon best sellers list.
These sets are incredibly popular Christmas gift choices for big kids and truly live up to their reputation as the most intelligent LEGO-robotics kits to date. This set contains instructions to create up to 5 different robots. It features a  powerful ARM9 processor, various sensors and 550+ LEGO Technic parts. This really is every budding engineers dream!
If money is no object and you're stuck wondering what to buy a 12 year old boy for Christmas, then treat them to an extra special gift this year.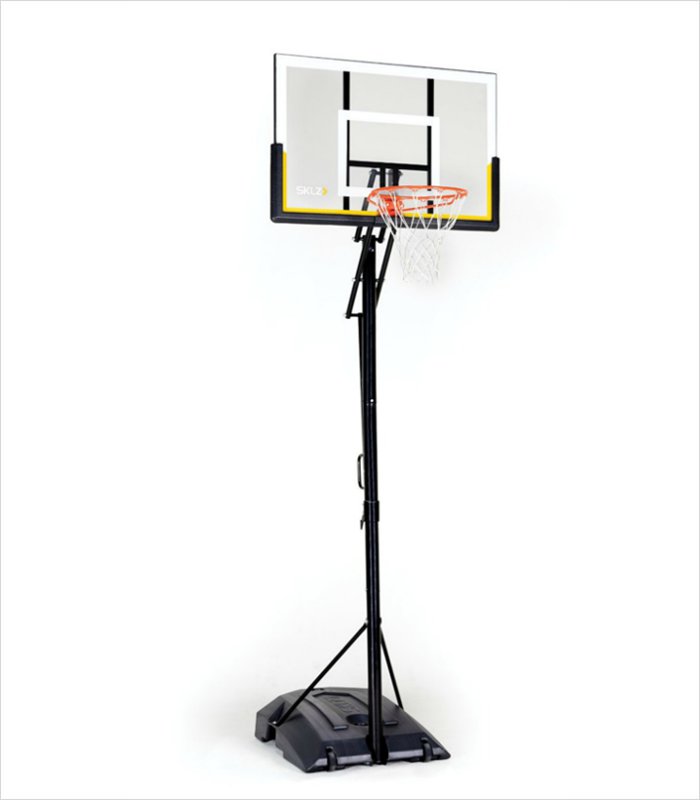 4. Portable Basketball System
Shooting hoops in your own backyard? Now we're talking. This height adjustable basketball system is a popular pick on account of its regulation sized hoop, 50 inch shatterproof backboard and all round sturdiness. Of course you're going to have to assemble this beast, but once you're playing ball with your 12 year old, it'll be all worth it.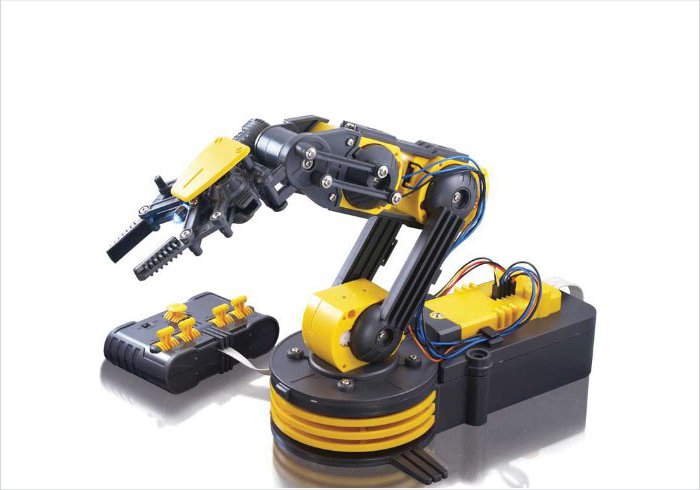 5. OWI Robotic Arm Edge
Another cool Christmas gift idea for 12 year old boys is this OWI Robotic Arm. I like this robotic arm because it allows kids to learn about robotics on two levels.
First they learn the mechanics that goes into building a robust robot. Then they exercise total control over their robot arm, programming it so that it follows a number of specific tasks.
You've got to love this, or rather your child will love this. You'll love the fact that they'll get to learn the basics of electronics and mechanical engineering. This is one very popular and highly educational gift for 12 year olds that also comes with a very reasonable price tag.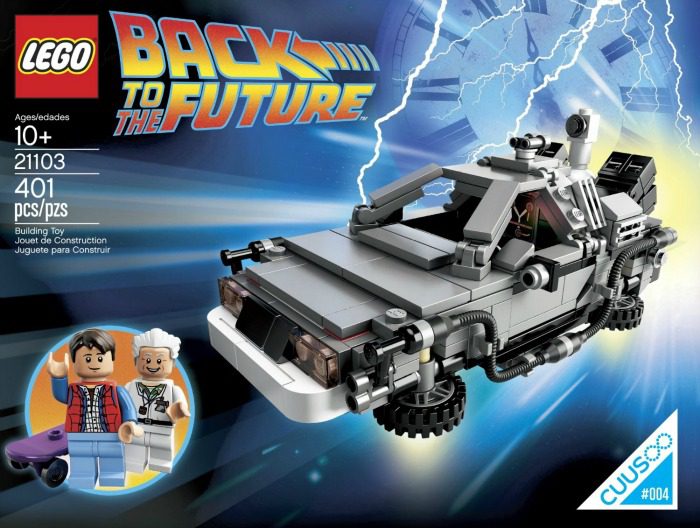 6. LEGO DeLorean Time Machine
This is a really cool set for LEGO enthusiasts and fans of all things futuristic.
It's the Delorean in all it's fine Back to the Future glory.
Because this set is more of a model building kit than a toy, this makes a good birthday present for a 12 year old boy who's interested in something with a grown up feel to it.
The LEGO DeLorean Time Machine Building Set is an Amazon top seller which will go down pretty well with child you're buying for.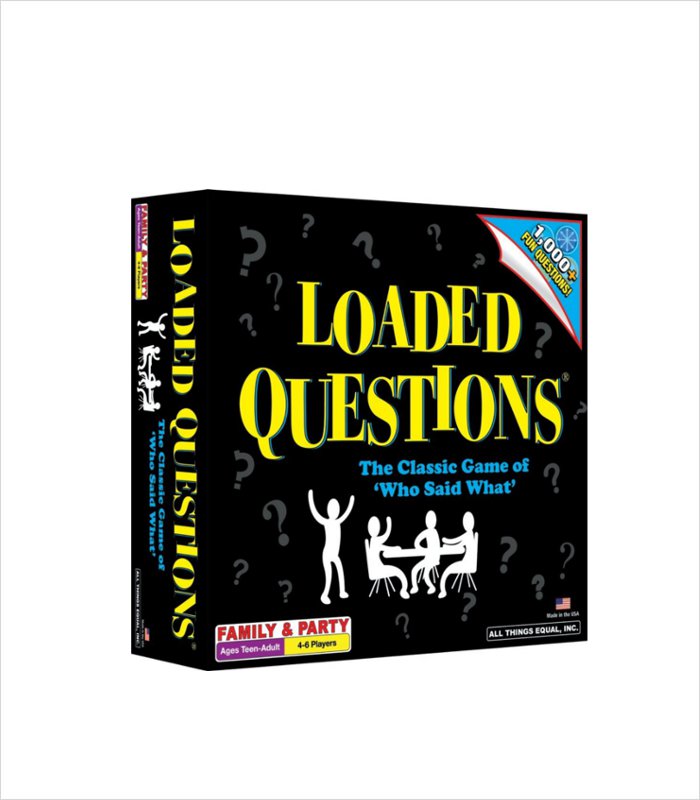 7. Loaded Questions
Board games make great 12 year old boys gifts. Kids that age are starting to spend more time hanging out with friends, so they'll appreciate receiving a gift that they can enjoy in a group setting.
Loaded Questions stands out for me because of it's investigative nature.
The object of the game is to figure out the opinions of your opponents and you do so by using clever questioning tactics. It's fast paced, witty and actively promotes creative thinking.
It's also one of the most popular board games with a massive 76% of reviewers giving is a 5 out of 5 star rating (at time of writing).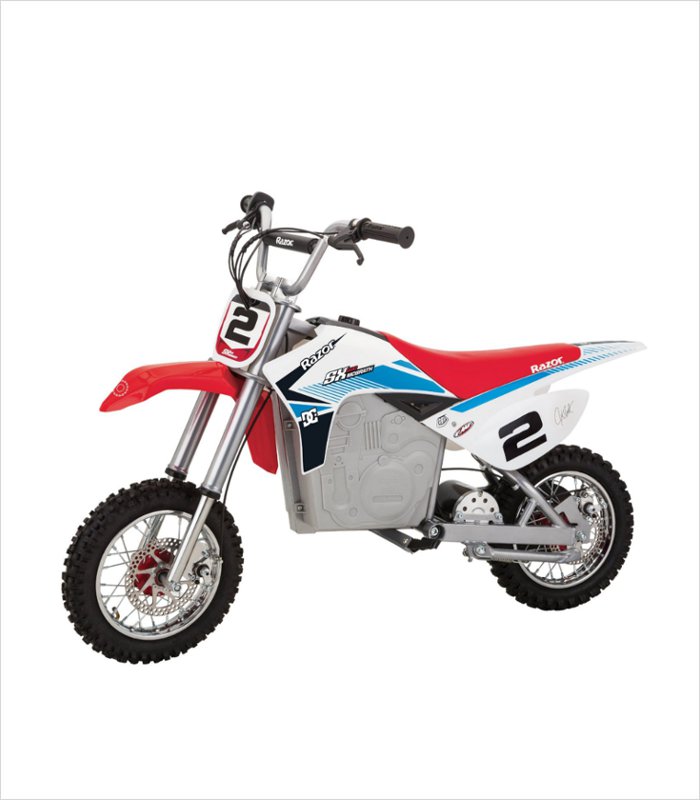 8. Razor SX500 Rocket Electric Motocross Bike
I know you may be thinking that this Razor motorcross bike looks a little scary, but that's what will be the draw for most 12 year olds when it comes to something as cool as this.
Now admit it, this ride would make a pretty fly gift idea for a 12 year old boy. It's a dual suspension 16V electric bike with a speed of up to 15 mph (see, not all that scary).
The manufacturers say the recommended age is 14 years and up, but really, that depends on the confidence and skill of the child you're buying for. If you're considering this for your nephew or grandchild, just check with the parents first.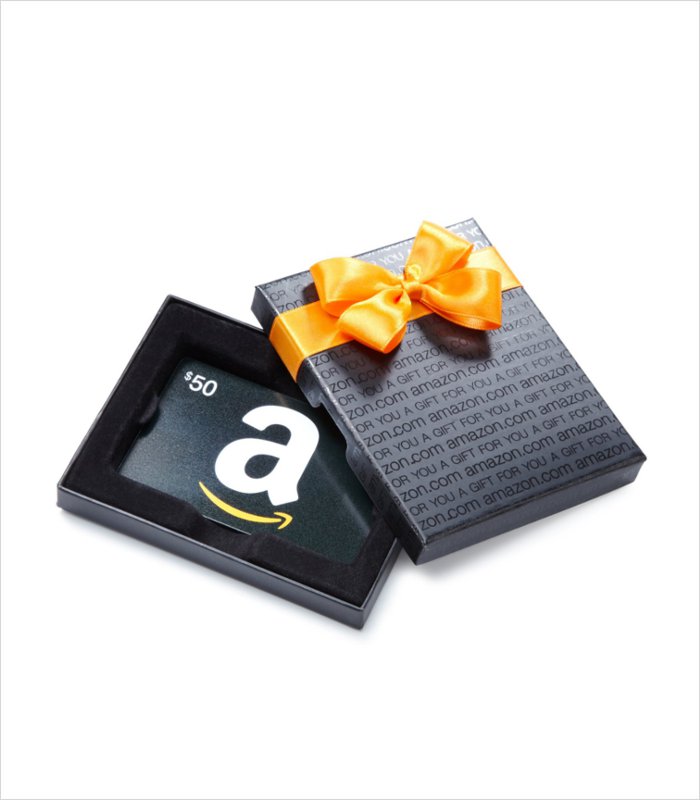 9. The Gift Card Gift
If all else falls, there's always the trusty gift card. Kids appreciate receiving money gifts way more than you think – it means they can spend it on the gifts they really want.
The Amazon gift card comes in a stylish decorative box as well as a choice of designs.
Books As Gifts for 12 Year Old Boys
Ahh, let's not forget about good old fashioned books!
If you think a 12 year old boy won't sit down to read a book, I'll have to say don't rule out that thought until you've checked out this awesome of selection of books.
Yes, it's true we live in the age of electronic gadgetry, but books offer something magical that no flash bang whizzy toy will ever offer.
Seriously, books make great all year round gifts for 12 year old boys.
Take a look at these popular reads for 12 year olds: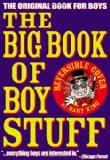 Yes this book relies heavily on juvenile humor, but if you're gift shopping for a 12 year old boy for enjoys silliness and dastardly gags, then this win them over.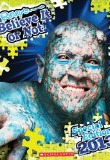 It's mind boggling, quirky… the perfect Christmas gift for a 12 year old boy who loves learning about interesting facts.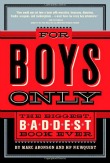 Just as the title suggests, this book is jam packed with baddest, biggest and best stuff on a wide range of fascinating topics.
So that's my list of gift ideas for 12 year old boys, but it's in no way an exhaustive list. I'll be adding more gift ideas for birthdays and Christmases over the coming months, so stay tuned.
Remember to check out the other guides for gift inspiration, especially the gift guide for 11 year olds. You'll find great gift ideas for 12 year old boys there too.