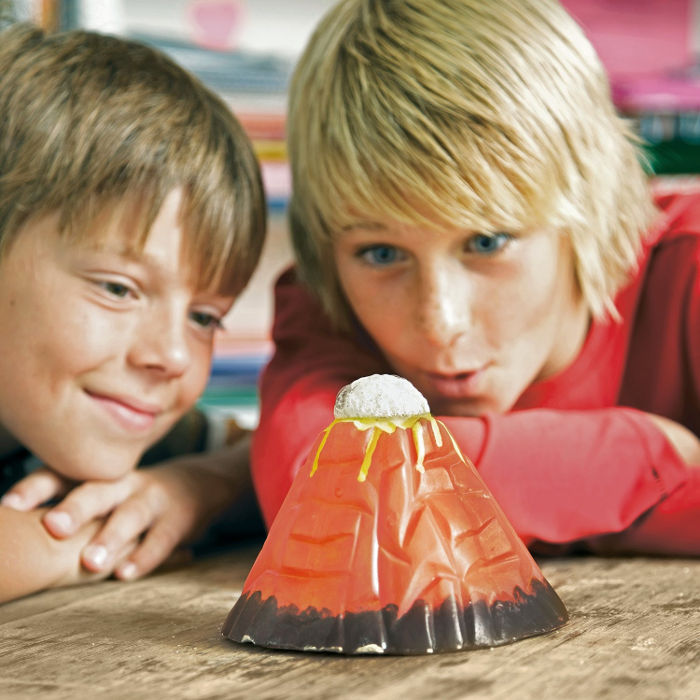 Isn't it great we have an abundance of awesome science toys for kids? Scientific kits take potentially dry classroom subjects, like Math or Physics or Chemistry, and transform them into cool hands on experiments and learning experiences.
And kids who learn about science in a fun way within the home, usually carry that enthusiasm with them into the school environment.
So if you're searching for good educational science toys to bribe the kiddos into loving science nurture their natural curiosity in all things science, this list is for you. You'll find popular experimental science kits for preschoolers, scientific toys for 5 to 7 year olds and science sets for kids 8 years plus.
Science Toys for Kids – Preschoolers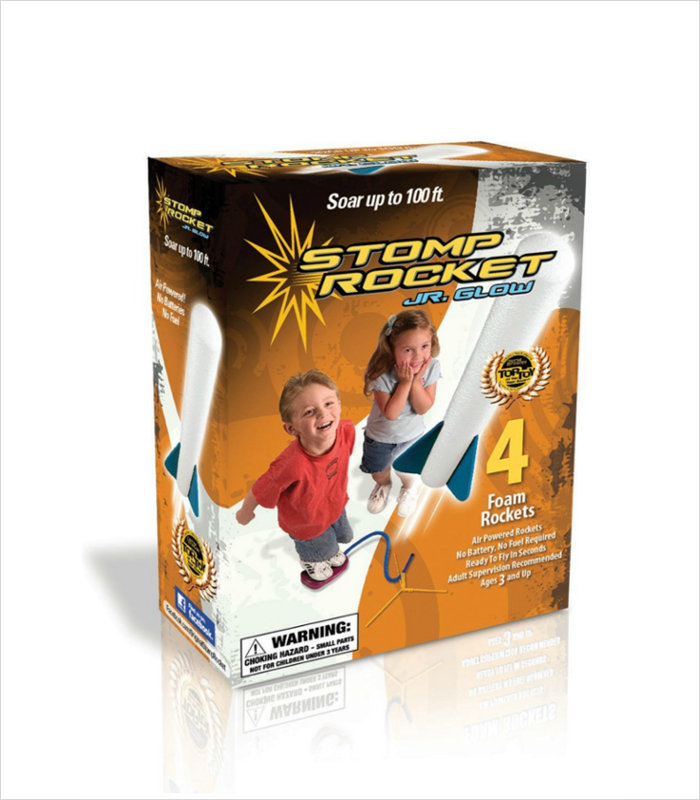 1. Jr. Glow in the Dark Stomp Rocket Kit (Recommended for ages 3 and up): These foam covered rockets can shoot up to 100ft in the air, simply with the power of a good hard stomp.
It's one of the 'easiest' science toys to set up, yet something the little ones can happily play with for hours without getting bored.
And of course while they stomp, they're learning the basics of aerodynamics and gravity. A solid kids science gift which is great for indoor and outdoor play.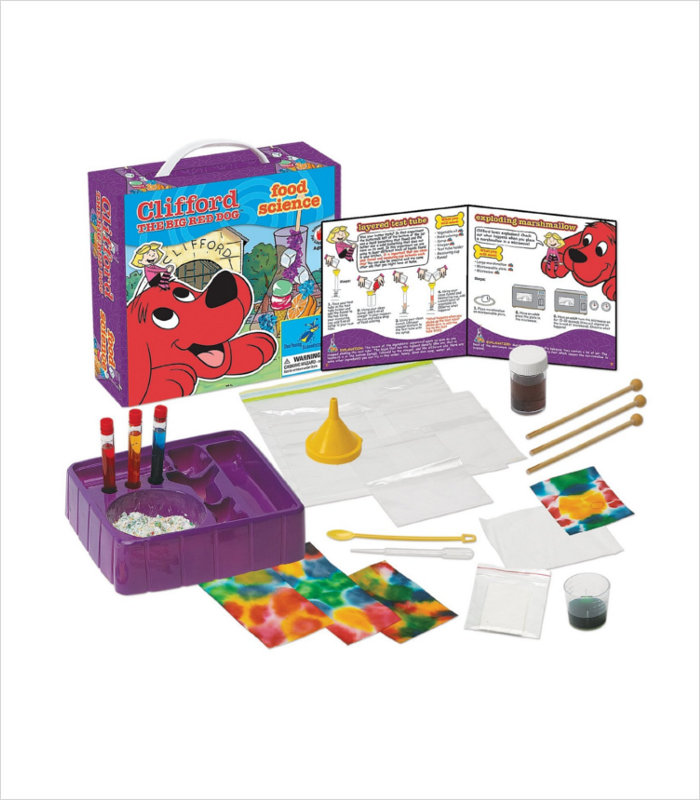 2. Clifford The Big Red Dog Food Science Kit (Recommended for ages 3 and up): Playing with food when your 3 year's old is fun. Turning food into a neat science project is way cooler.
There aren't many science kits for kids of preschool age that explore the science behind the food they eat, so this is an interesting pick.
Kids get to turn chocolate into slime (why anyone would want to do this, is beyond me), use jello as a magnifying tool, make pasta dance and do a bunch of other super exciting things.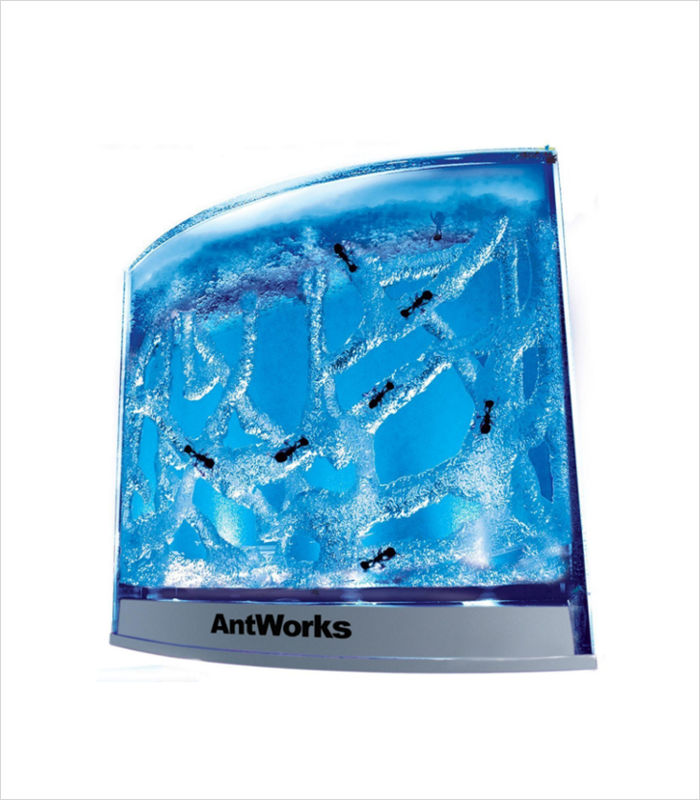 3. AntWorks Illuminated (Recommended for ages 3 and up): It's hard to believe it now, but when I was a little girl I was totally fascinated with ants. I'd play out in the dirt and allow my little ant friends to crawl all over my hands.
Ahh, the things you do as a child. Now I shudder at the thought of being within an inch of any multiple legged crawly thing.
But most kids go through a stage of being curious about insects. If you're hunting for a gift for a preschooler obsessed with creepy crawlies, something like this 3D gel-filled ant farm is a great shout.
It's a much safer and healthier way for the kiddos to get all up and personal with ants in their natural habitat. Youngsters can gleefully study the life cycle of ants, watching them as they create tunnels and interact with other busy ants. A cool science present for the budding entomologist.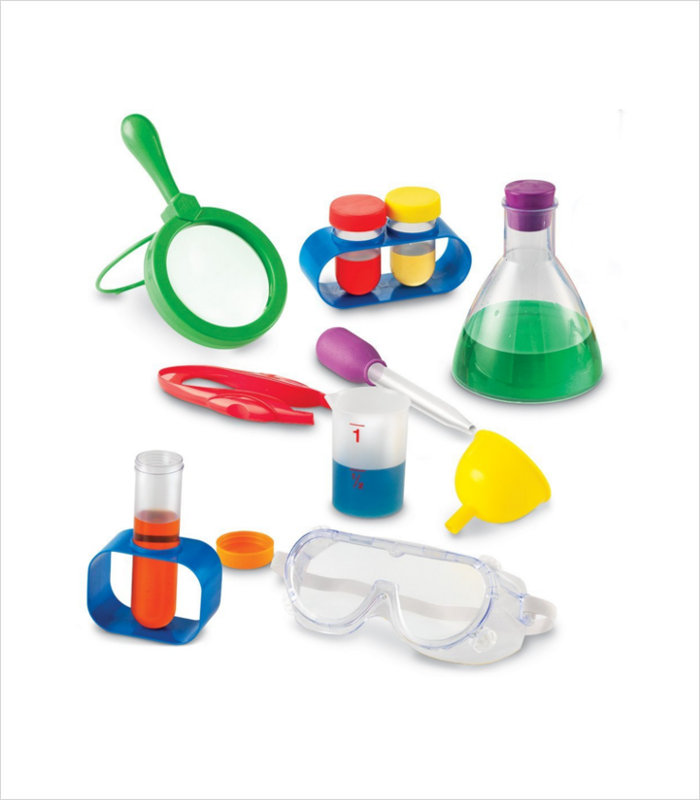 4. Primary Science Lab Set by Learning Resources (Recommended for ages 4 and up): If you're just starting to introduce the little ones to science, here's a set of science tools that are perfect for little hands.
It's not just tools in this set though, there are a bunch of activity cards too. They'll help you turn basic materials/ingredients found around your home, into cool science experiments.
Science Toys for 5 Year Olds and Up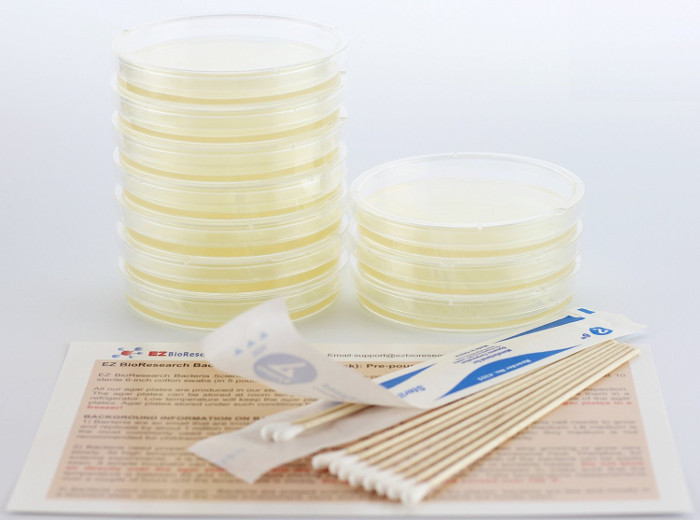 5. Bacteria Science Kit (Recommended for ages 5 and up): Taking swabs of random objects and growing the remnants of those swabs in agar dishes is fascinating and a thoroughly educational experience.
You could use this kit for a science fair project or as a reminder that hand washing is a big deal.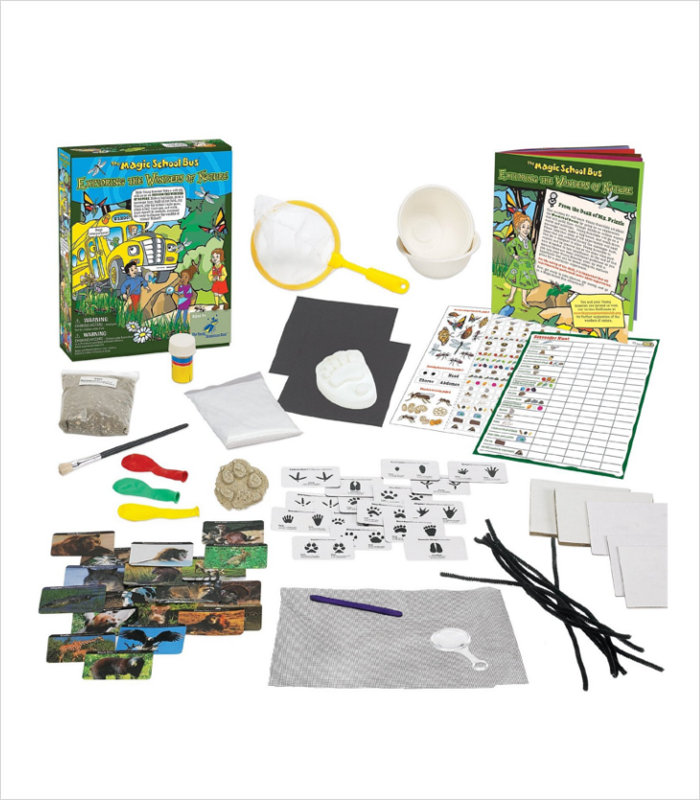 6. Magic School Bus Wonders of Nature Science Kit (Recommended for ages 5 and up): Nature loving kids (and parents) will think this is a pretty cool science set.
There are lots of activities to get kids experimenting and exploring the great outdoors. There's even a scavenger hunt. Which is handy as they can source their samples while they're out and about.
Warning! This kit is part of the Magic School Bus science collection. You may very well find yourself tempted by the blossoming array of interesting experiments and projects on offer.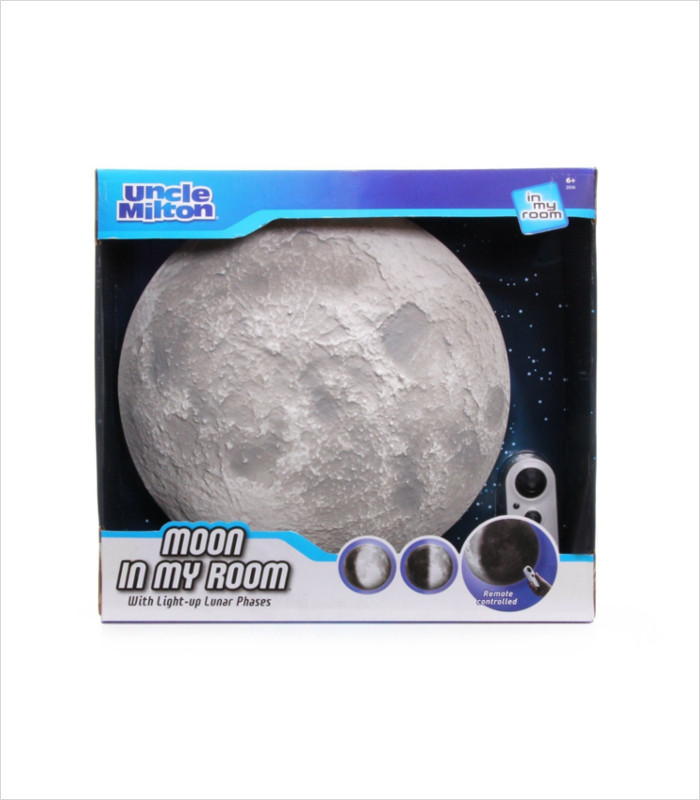 7. Uncle Milton Moon in My Room (Recommended for ages 6 and up): This will captivate any boy or girl, young or old, who's interested in gazing at the moon.
At first glance you'd think this was little more than a fancy night light to adorn a bedroom wall. But, it's way more than that. The Moon in My Room is a complete unit that teaches the littles all about the different phases of the moon.
The moon model comes with a downloadable moon tour which talks through the moon cycles and a child friendly remote control to visualize navigate through each of the phases. It's battery operated and features an auto shut off sensor that will kick in after 30 minutes of non-activity.
No unnecessary battery wastage.
All round, a pretty illuminating science gift for kids 6+.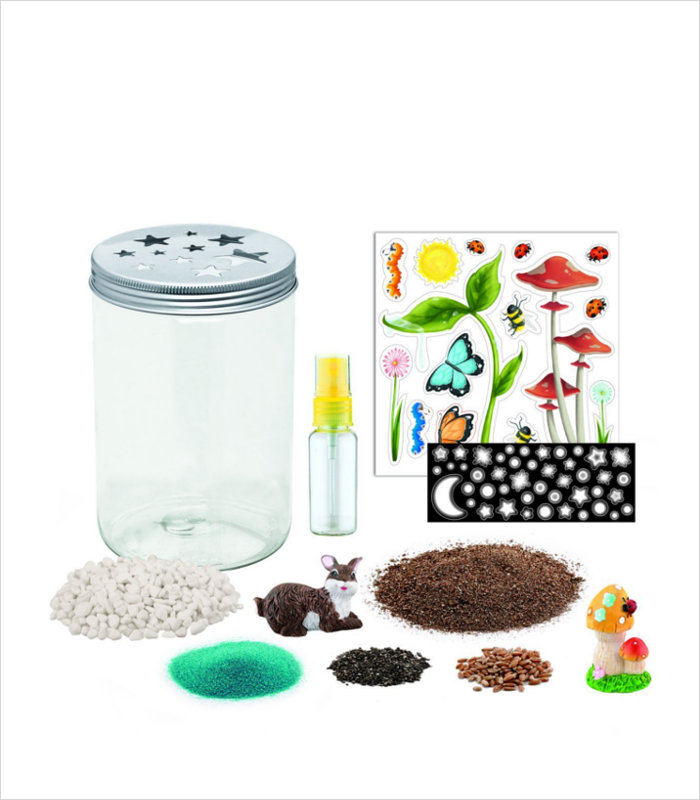 8. Grow n Glow Terrarium (Recommended for ages 6 and up): Terrariums make the best science toys for kids interested in botany.
This natural wonder in a jar visually tells the story of the life cycle of plants.
The kiddos will get to plant, water and watch their seedlings grow, while learning all about the principles of photosynthesis and plant care.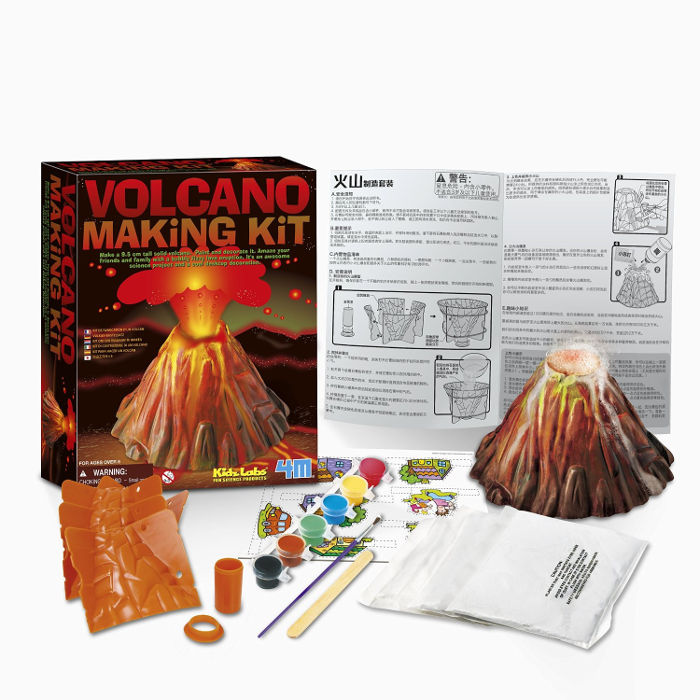 9. 4M Volcano Making Kit (Recommended for ages 7 and up): This volcano building kit is a whole heap of educational fun for kids and adults too.
The first project involves building the volcano. Kids get to have messy fun while they mix the plaster and create the mold.
There's watercolor paint included in the kit to give the volcano an extra creative touch before moving on to the next phase.
The second part of the project is where the real fun begins. Erupting the volcano! For the magic to happen you'll need baking soda and vinegar. They're not included in the kit but you'll probably have these in the kitchen cupboard.
One thing to bear in mind – this kit has limited quantities of plaster. It's not the end of the world if you run out. You can also grab another bag of plaster from a local craft or DIY store.
Science Toys for 8 Year Olds and Up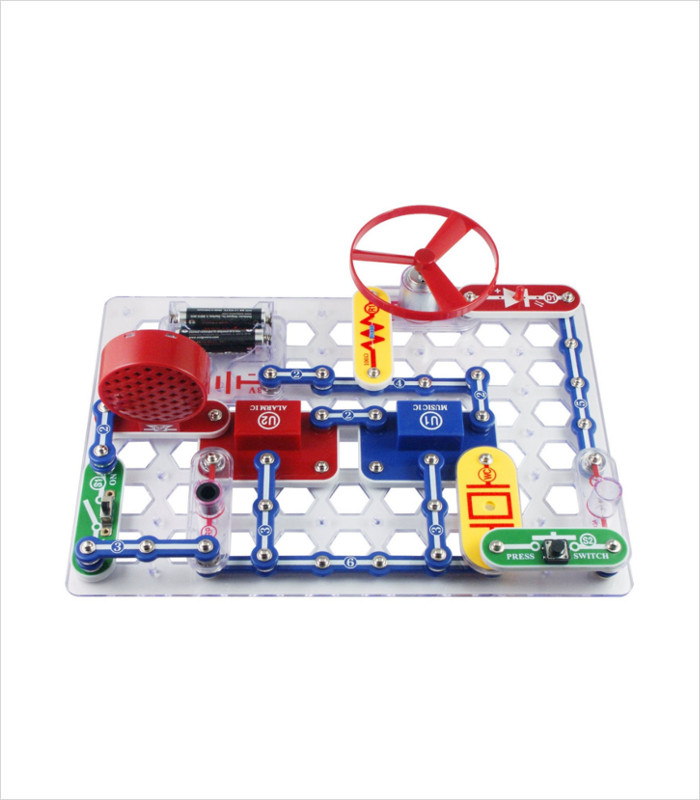 10. Snap Circuits (Recommended for ages 8 and up): These. Are. Awesome! The kiddos will love these kits and secretly, so will you.
Snap Circuits electronic kits teach kids how to build neat stuff like FM radios, flying saucers, remote control bots and so on. Kids learn the basic principles of electronics and get to 'play' with electronic circuits in a non-dangerous way.
These no-solder science toys snap together and pull apart quicker than you can say 'click.' The only thing you'll need to worry about is which snap circuit kit to buy as there are several options to choose from.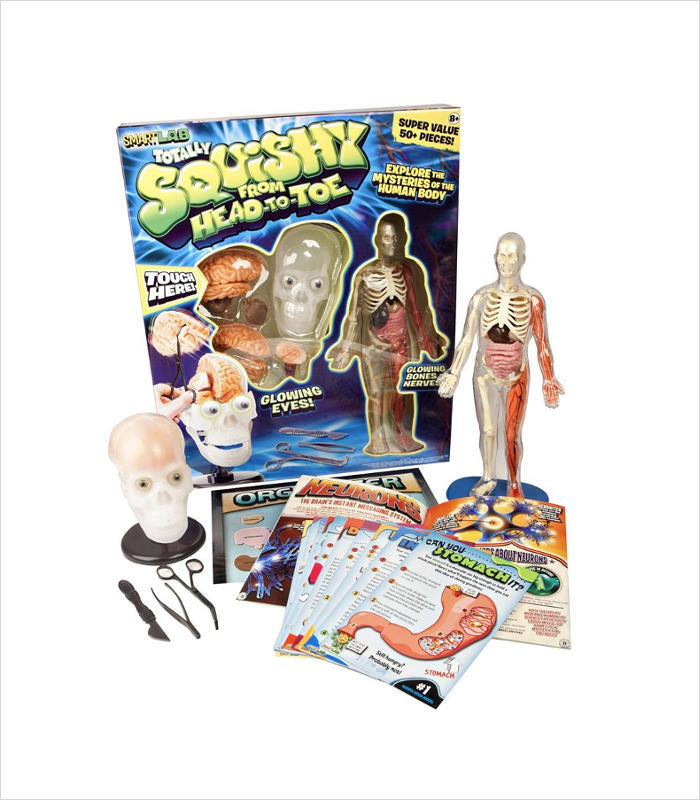 11. SmartLab Toys Squishy Science (Recommended for ages 8 and up): And now it's time for human biology 101. Actually biology was my favorite science subject in school and I would have loved one of these kits to play with.
The kit contains an anatomically correct 12 inch plastic model of the human body, complete with internal organs and surgical tools.
The squishiness of the organs adds a touch of realism to the toy and kids will enjoy rummaging around the 'body', figuring out which part goes where.
The learning is further aided by an instruction sheet, a set of activity cards and a 24 page book which has all manner of play activities, interesting facts and fun quizzes.
Overall a highly educational science toy for children from around the age of 8, or perhaps even younger.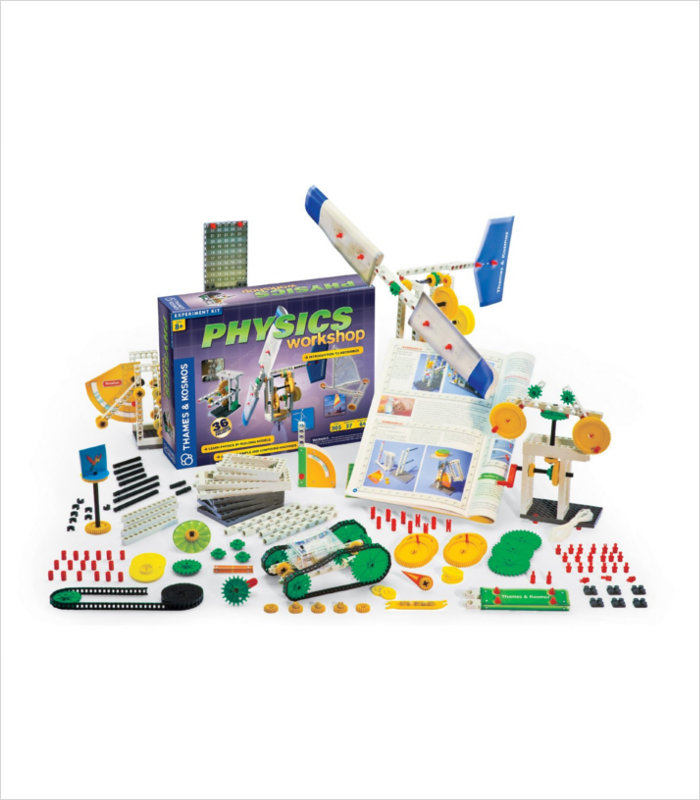 12. Thames & Kosmos Physics Workshop (Recommended for ages 8 and up): Back in the day it was all about the chemistry set.
We didn't question why this was THE go to kit when it came to scientific toys for kids. Which is why it's pleasing to see a chemistry-style kit all about the wonders of physics.
If your young engineer likes to tinker and figure out how stuff works, they'll get a buzz out of creating their own crane, space bot or pinball machine. Just a few of the projects they'll get to work on with this set.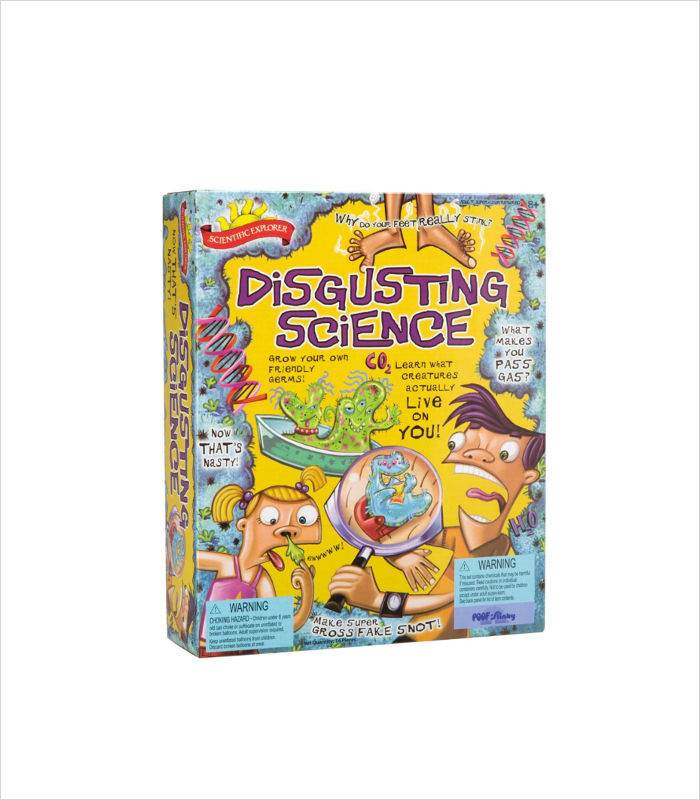 13. Scientific Explorer's Disgusting Science Kit (Recommended for ages 8 and up): Just as the name suggests, this kit allows kids to explore some of the not so pleasant things about the human body.
They'll learn all about how bacteria and mold affects the body and reproduce stinky bodily odors.
They'll also make really gross things like slimy dollops of snot and fake blood.
Sounds nasty doesn't it? But while it may turn your stomach, the kids will no doubt love exploring all things disgusting – in the name of science of course.
14. My First Lab Duo-Scope Microscope (Recommended for ages 9 and up): Ahh, microscopes – quite possibly the best science gifts for kids. All young scientists dream of one day owning their very own microscope.
And for a first microscope, the Duo-Scope seems to offer good value in terms of quality, durability and price. Which is why it's one of the top selling kids science toys.
The Duo-Scope has three levels of magnification. Kids get a great view of the structure of the specimens as if they were viewing them through the lens of an adult scope.
This microscope also comes with a bundle of extra accessories such as pre-prepared slides, blank slides, test tubes, petri dishes, as well as other essential lab equipment. And thank goodness too, as it will save a fair bit on having to buy everything separately.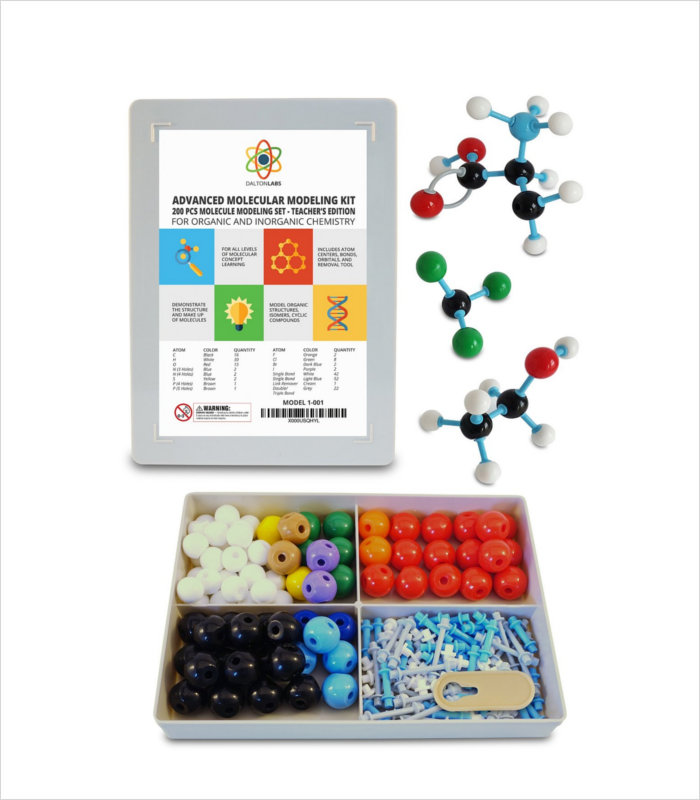 15. Molecular Model Kit (Recommended for ages 12 and up): Learning about atoms and the molecular structure at school is kinda cool for a child who loves science. But being able to build your own molecules, well that's quite something else.
While this scientific gift pick doesn't have the bells and whistles of some of the others on this list, it does have the ability to turn pretty abstract science concepts into visual masterpieces.
If you're looking for the perfect science toy for kids with a yearning for chemistry, beyond the standard chemistry kits, this is worth checking out.