There are some sweet looking backpacks for toddlers that are designed specifically for tiny frames; making it easier (and safer) for the munchkins to carry their school lunches and books around.
If you're shopping for toddler backpacks and feeling completely overwhelmed by the choice, then you may very well appreciate this handpicked list of the cutest backpacks for kids.
Whether you have a little one who's going to school for the first time or a kiddo who's in need of a new back to school backpack, there's something here they'll just love.
Psst… Looking for a backpack for an older child? Be sure to check these out.  
Seriously Cute Backpacks for Toddlers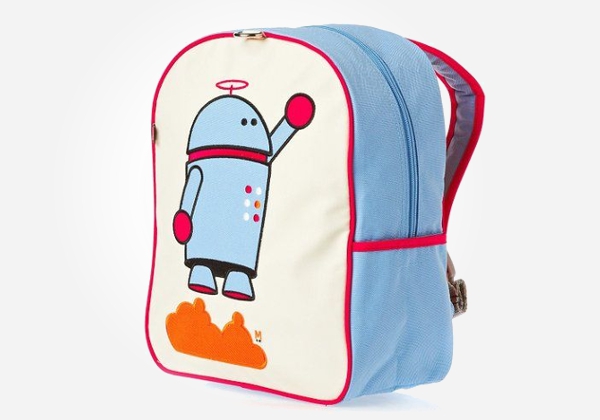 Alexander the Robot Backpack by Beatrix New York: Everything about this toddler backpack is adorable. From the red, cream and blue design, right the way through to the cool retro robot preparing for take off.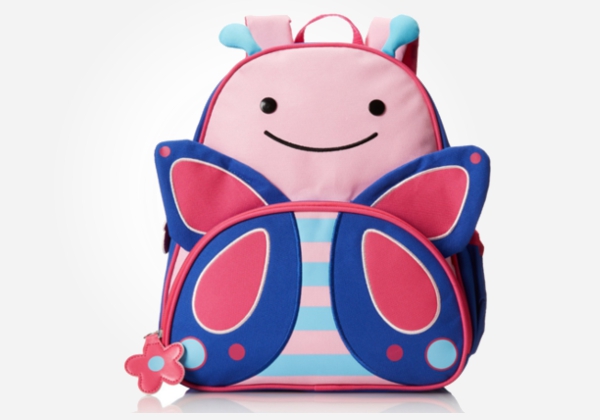 Skip Hop Zoo Backpack, Pink Butterfly: Skip Hop make the best backpacks for toddlers. I mean just look at this butterfly inspired backpack. Can you get any cuter that this?
The prefect backpack to take on those weekend trips to aunties house.
Not feeling the butterfly? There are plenty of other designs in the Skip Hop range – check them out here.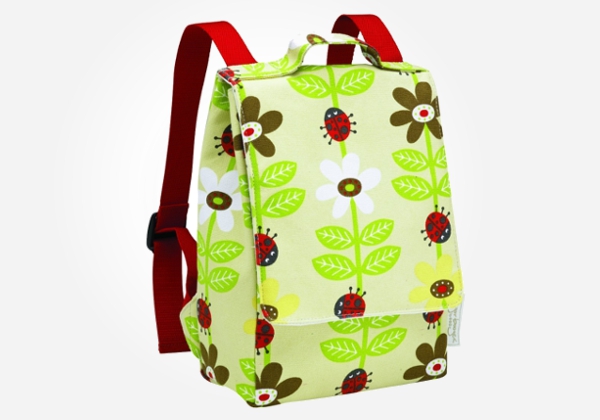 Sugar Booger Kiddie Play Back Pack, Lady Bug: Totally love the vibrant colors on this cotton canvas backpack. The fact that the main compartment has a large velcro strap on it makes this one backpack that's so easy to use.
Sugar Booger have a pretty wide range of designs too, so if the ladybugs don't fit, you'll be sure to find something that does.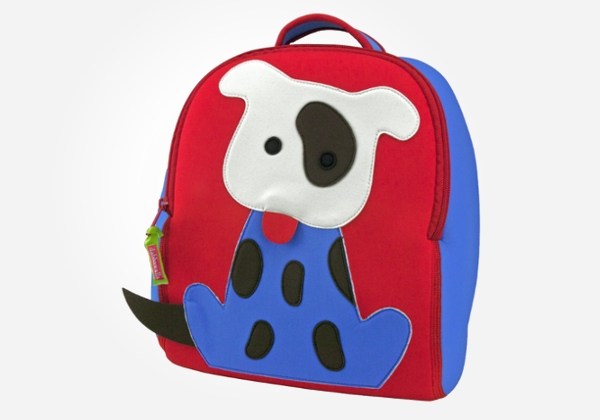 Dabbawalla Backpack, Go Fetch: This backpack is made from special insulating material so it will keep your little ones food and snacks at the perfect temperature as they travel to school.
Dabbawalla backpacks aren't exactly the cheapest on the market, but with quality like this, you're getting a backpack that will wear well in the long run.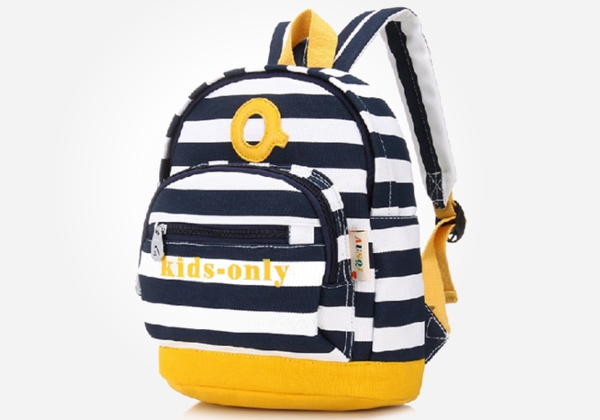 Deer Mum Children's Navy Stripes Backpack (no longer available): Going all nautical with this backpack. You really can't go wrong with stripes, especially when they come in a cute little bundle such as this.
A stylish choice for a back to school backpack for boys and girls.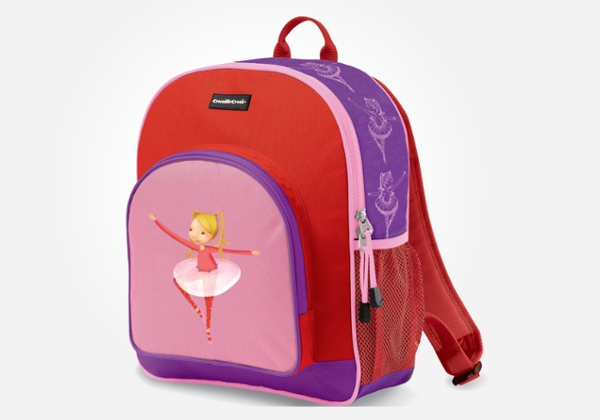 Crocodile Creek Pocket Backpack – Ballerina: Here's one my little niece would love. She is a little ballerina in training after all.
A great sized toddler backpack with enough room for carrying dance gear or school books. Cute, simple and very practical.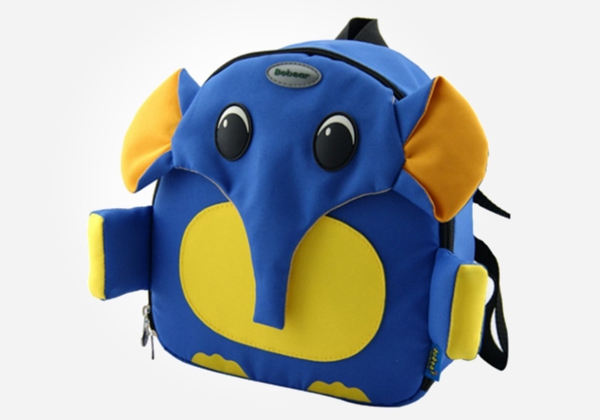 KAMAY'S Cartoon Elephant Backpack: I don't even need to tell you how adorable this backpack is. Just look at those eyes.
This bold and friendly looking character is going to make carrying a backpack that bit more fun for any toddler.
There's also a special compartment that the kids will love. Lift up the elephant's truck to reveal a secret pouch. Total cuteness!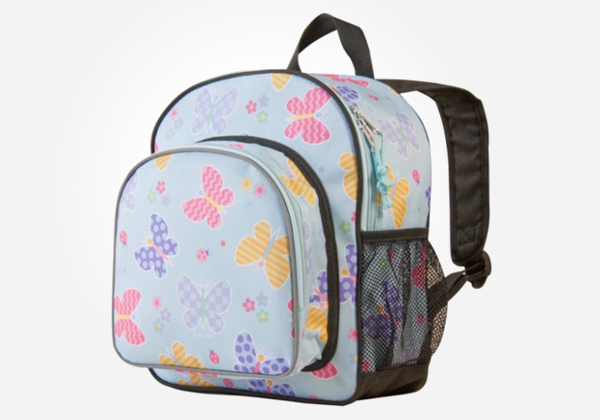 Wildkin Olive Kids Butterfly Garden Pack 'n Snack Backpack: Perhaps a little understated compared to some of the other backpacks for toddlers, but sometimes a subtle design is all the kids want or need.
This beautifully designed backpack is roomy, with plenty of space for the kiddos clothes and toys.  It even has a little insulated pocket on the front so food and snacks can be stored at a safe temperature.
Pretty sweet backpacks for toddlers wouldn't you say?
If you're looking for a backpack that's a little less cutesy, say for an older child be sure to check these out too.