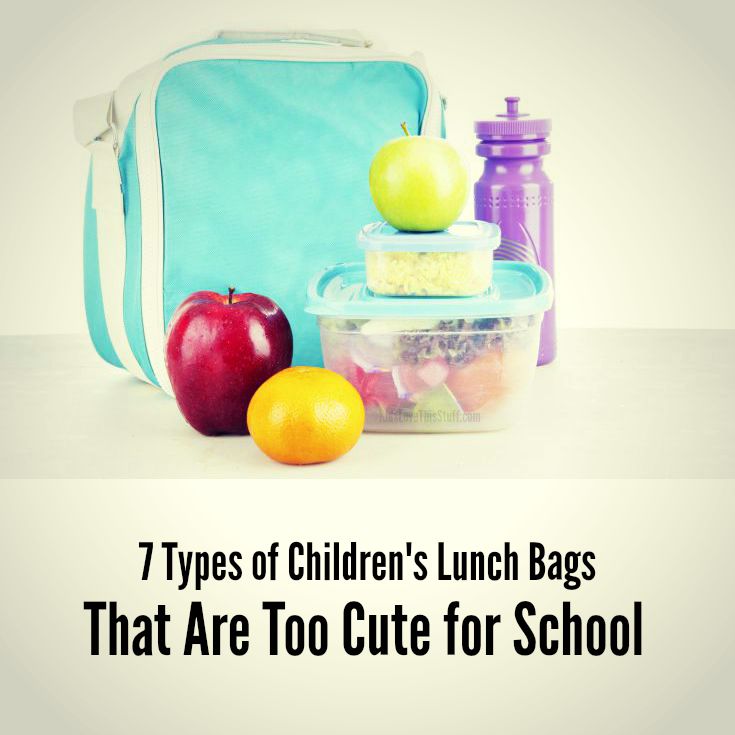 School's out for summer! But in next to no time, the little ones will return to school and you know what most of them will need for the new school year? Well apart from essential school supplies such as backpacks, they'll need a new lunch bag.
Don't let those little monkeys go back to school with a beat up lunch bag. Give them an upgrade. Something that looks cute, has plenty of room to hold their lunch and is easy for them to lug around. If you're stuck for ideas on what to get, here are seven places where you'll find a selection of childrens lunch bags that fit the bill. 
Childrens Lunch Bags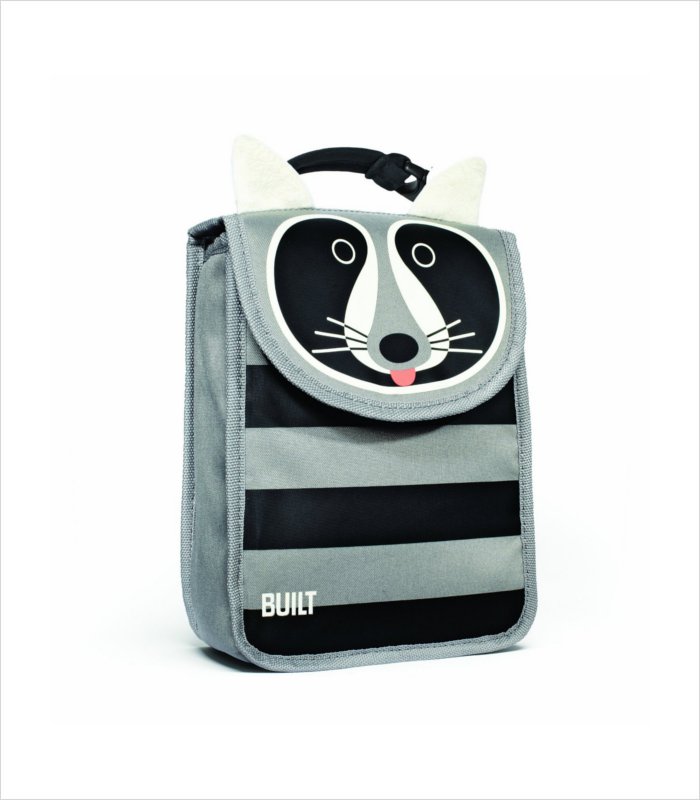 Built NY – Big Apple Buddies Insulated Kids Lunch Sack: The Big Apple Buddies lunch sacks feature adorable animals that are sure to make the kiddos the envy of their friends. These insulated lunch sacks are made with durable neoprene and have a clip on handle, making it easy to attach the bag to backpacks or strollers.
The furry ear add ons are a really sweet touch too. As are the four animal characters that form the collection: Rivington Racoon, Astor Owl, Delancey Doggie, Lafayette Ladybug and Pearl Panda. A cute lunch bag for toddlers and preschoolers.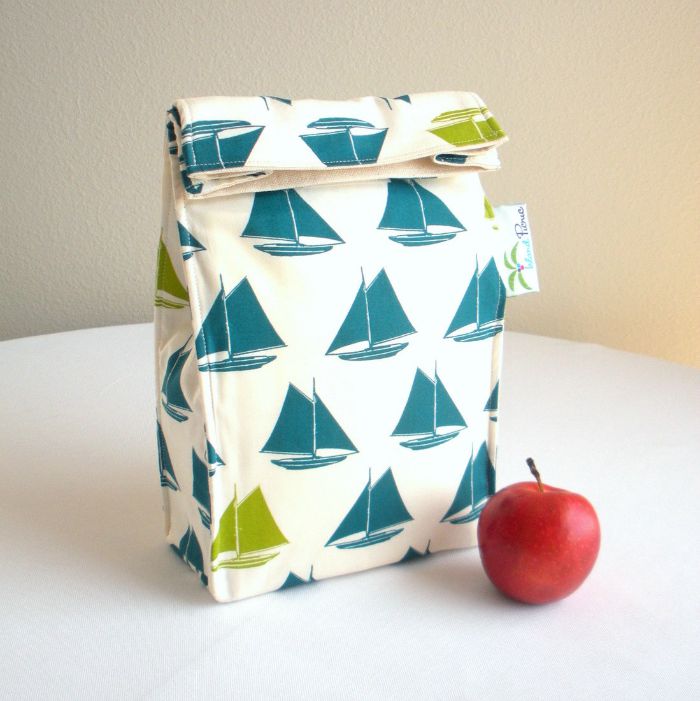 IslandPicnic – Eco Friendly Insulated Lunch Bag: These organic cotton 'brown bag' style lunch carriers are pretty sleek and are suitable for kids all ages, from toddler to teen. The brightly colored designs and patterns on the outside draw attention and on the inside, there's lots of room for delicious goodies.
Easy to pack with a wide opening, there will be no problem getting items in or out of these cute little bags. They even come with a secret handle on the back, so carrying them around is a breeze. The bags are durable, contain no plastic or harmful chemicals and are machine washable.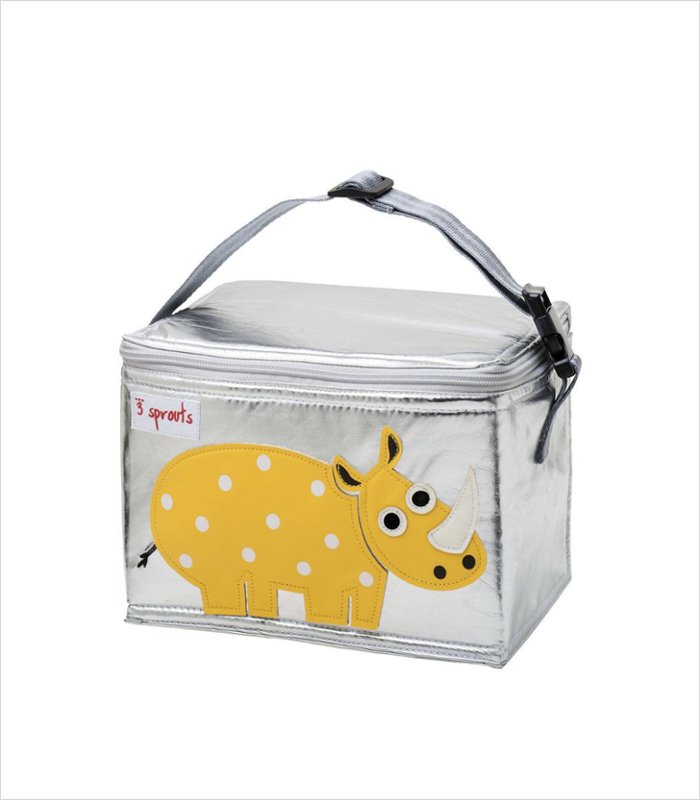 3 Sprouts – Children's Lunch Bags: I just happen to think that anything that 3 Sprouts puts out it cute, cute, cute! These square lunch bags, feature modern silhouettes of brightly colored animals, yet have a traditional feel to them. The buckle-clip handle makes them easy to attach to other bags.
These 3 Sprout bags are just the right shape for carrying different sized food containers. The fact that they're insulated also means that school meals and snacks are kept fresh at all times.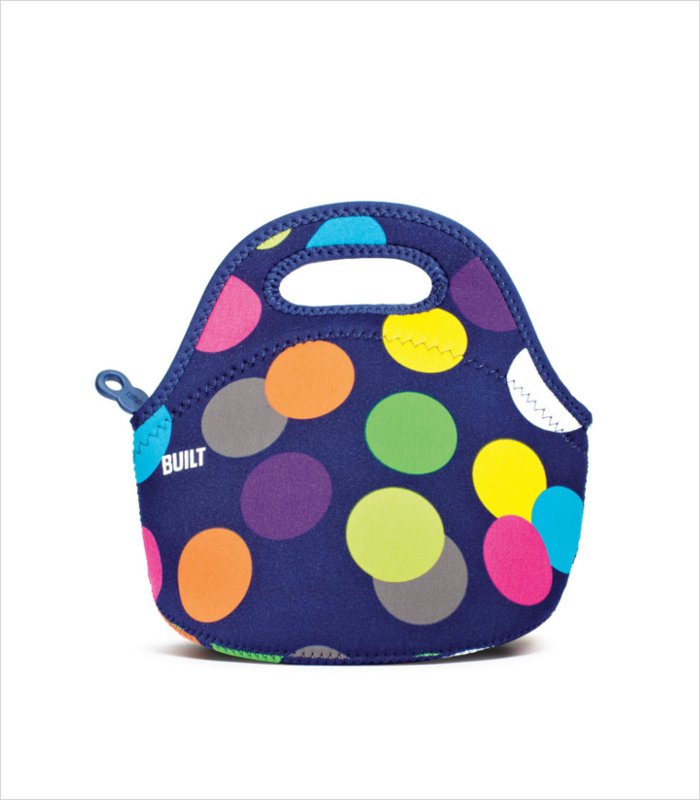 Built NY – Mini Gourmet Getaway Kids Lunch Tote: Built NY originally made these stylish lunch bags for grown folks. But as the bags proved popular with kids, this mini-me range was created. Made from neoprene, these bags have to be every parents dream – you know, resistant to spills and easy to clean. These would make the best lunch bags for kids who want something less cartoon-y or childlike.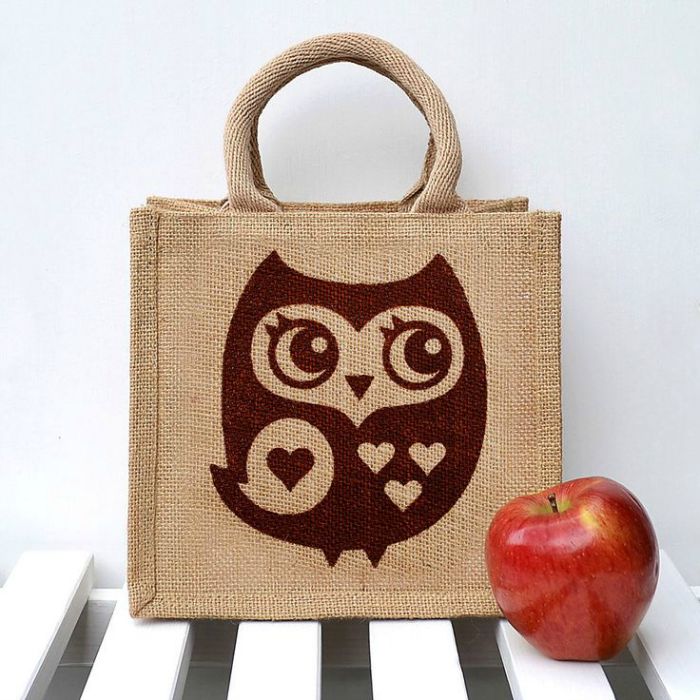 Snowdon – Screen Printed Jute Lunch Bag: It was only a matter of time before lunch sized jute-type bags arrived on the scene. While these lunch bags aren't as structured as some of the other bags featured here, they are super roomy.
The padded handles make them comfortable for the littles while carrying their lunch and the wipeable internal lining makes light work of clean-ups. Jute bags have a reputation for being a little 'dull', but the cute screen printed designs on these bags add character. Great lunch carrying bags for the children of boho types.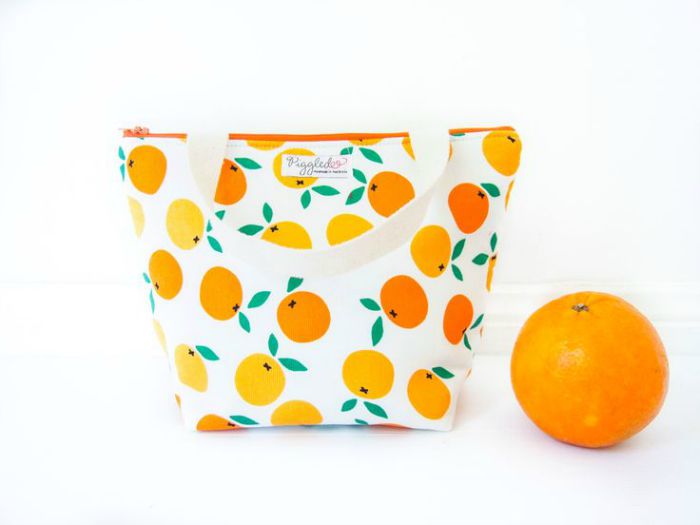 Piggledee – Insulated Tote Style Lunch Bags: Piggledee make their handmade bags from organic cotton. And they're simply gorgeous. Each bag has a fresh and vibrant design that will appeal to toddlers, grade school kids and teenagers.
The bags are roomy and lined with waterproof material, so those inevitable spills and mishaps won't totally ruin the gorgeousness of the bag.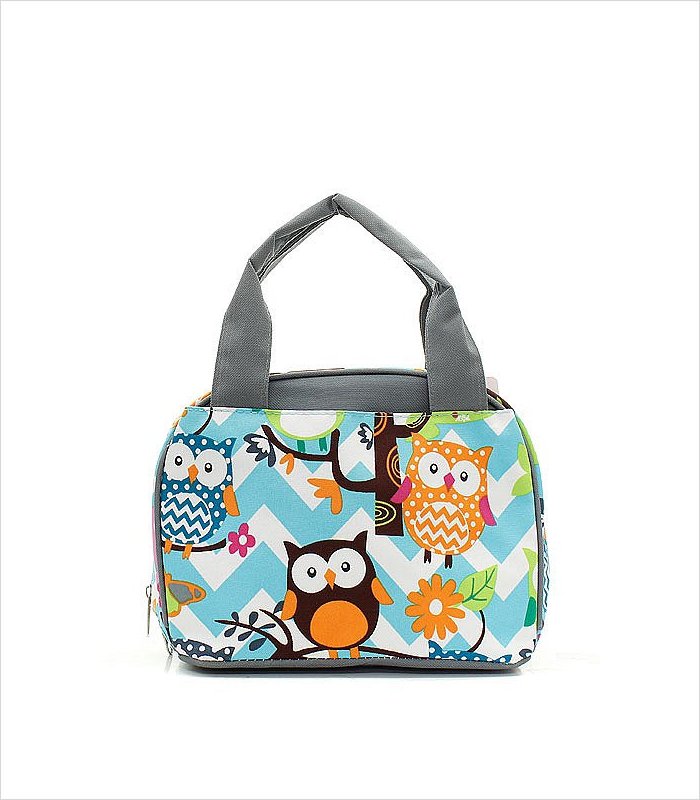 DoubleB Embroidery – Handmade Monogram Lunch Bag: The owl trend doesn't look like it's going anywhere fast. Which is a good thing, as the last bag in my selection just happens to feature the adorable little critters. But if owls are not to your liking, you'll find other styles in this range.
Each monogram bag has exterior pockets, which come in handy for storing utensils or small toys. The bags can be bought as is or personalized with a name or initials. A great lunch carry all for kids in daycare or grade school.
Do you like this selection of childrens lunch bags? Feel free to Facebook or tweet about them.