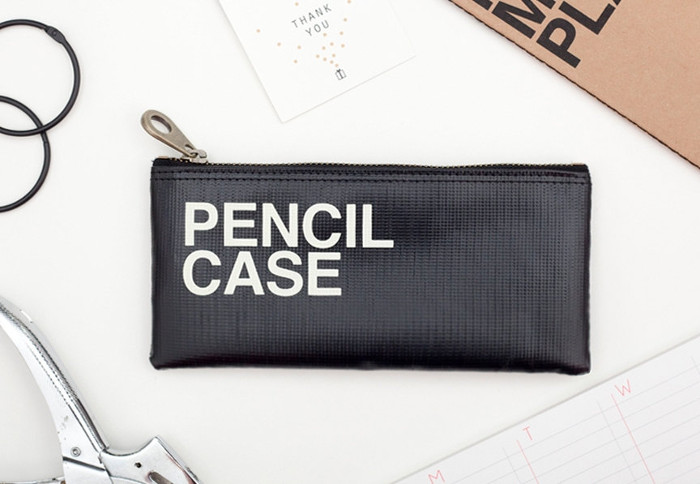 What might seem like a small, understated gift for the back to school crew, is actually one of the most practical items they'll use everyday. We're talking pencil cases for kids. Cute, quirky and just out and out cool. Here's a list of kids pencil cases we think the kiddos will be proud to rock on the first day of school. (Secretly pining for one or two of these myself, even though my school days are waaay behind me.)
11 Cool, Cute and Quirky Pencil Cases for Kids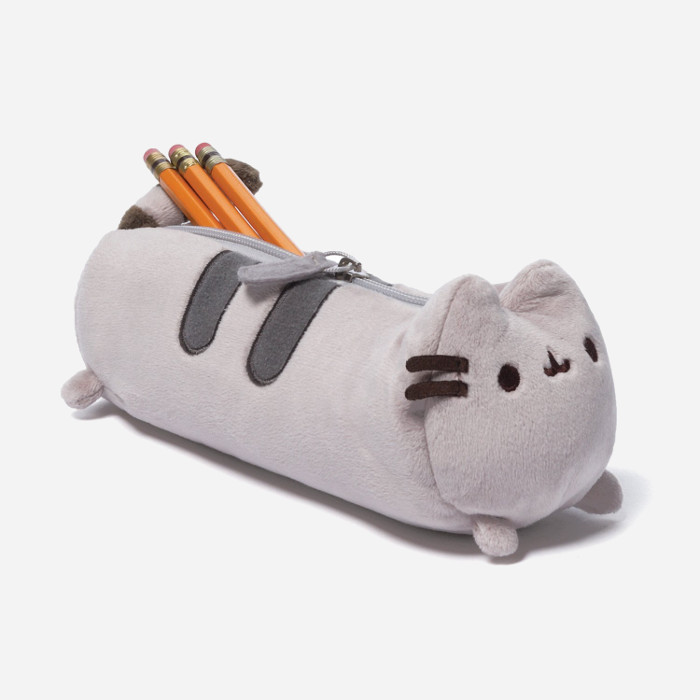 1. GUND Pusheen Pencil and Accessory Case: Good for cat people everywhere. Even if you're not a cat person, how could you resist adorableness of Pusheen? Plush and cute on the outside, roomy on the inside. You could squeeze pens, pencils and other bits and pieces into this kitty. That's the beauty of a pure fabric pencil case. They'll always expand to accommodate.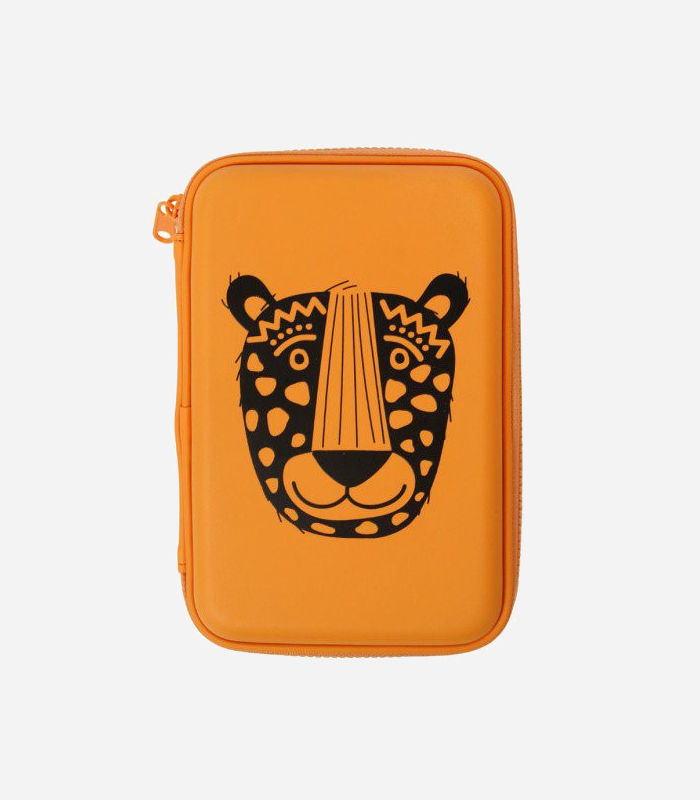 2. Get Mixy Tiger Hard-Shell Pencil Case: Sometimes, you just need to break out the hardback pencil case. If you're buying for a kid who's a little… heavy handed, you'll probably want a pencil case that's a bit more hard wearing. This is that case. Loving the color and the tiger head. And when you open it up there's well organized system of mesh pockets that will keep messy crayons separate from your writing tools.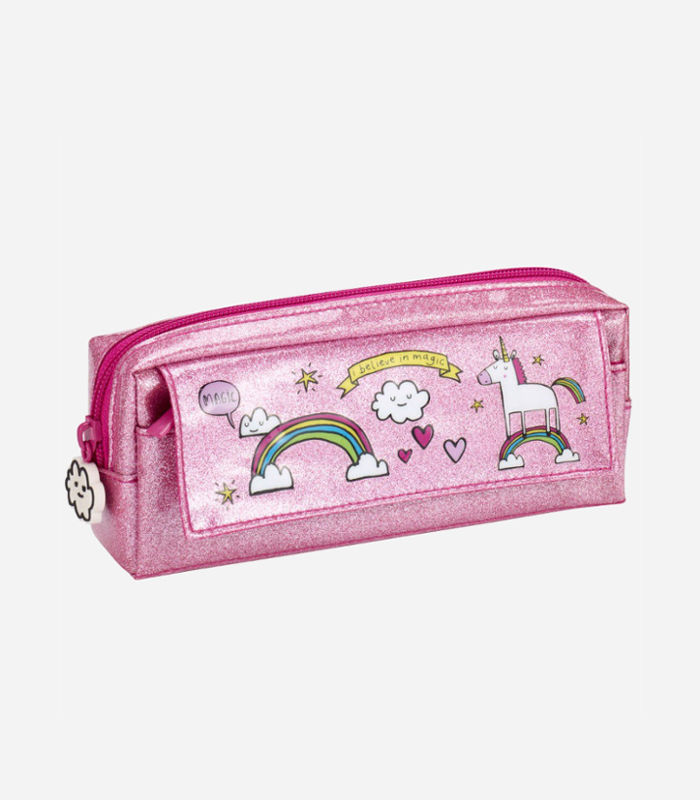 3. Unicorn Pink Multi Pencil Case: It's pretty, pink and kinda sparkly, but best of all it's got rainbows and a magical unicorn! Nothing more to say, really.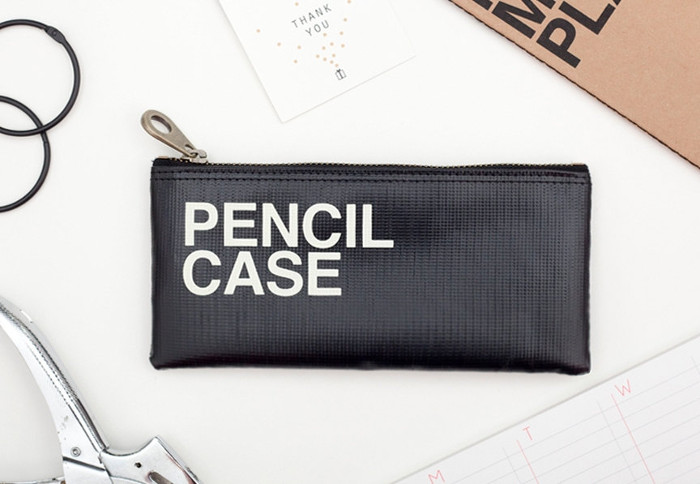 4. Black Pencil Case: Sometimes a simple, yet stylish pencil case is the way to go. Buying for a picky older kid/pre-teen? They'll probably appreciate the textured feel, the monotone design and easy-on-the-eye typography.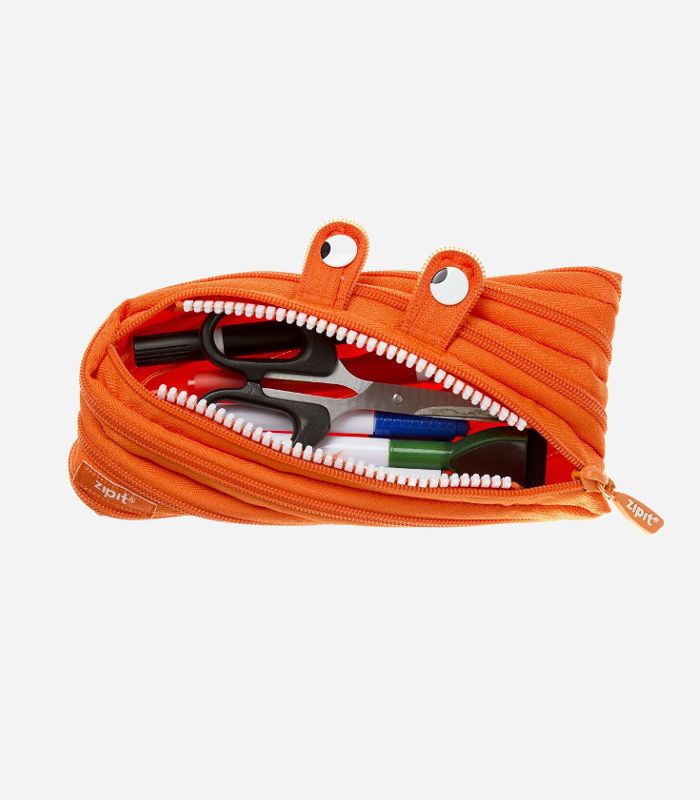 5. Zipit Monster Pouch: Monsters love to eat. They'll eat anything, including pens, pencils, crayons… 'nom, nom, nom'. This bright orange pencil case is certainly an eye catcher that will draw a smile or two from the other classmates. And you don't have to get this in orange either. If that's not a fave color for your munchkin, it comes in 4 different flavors.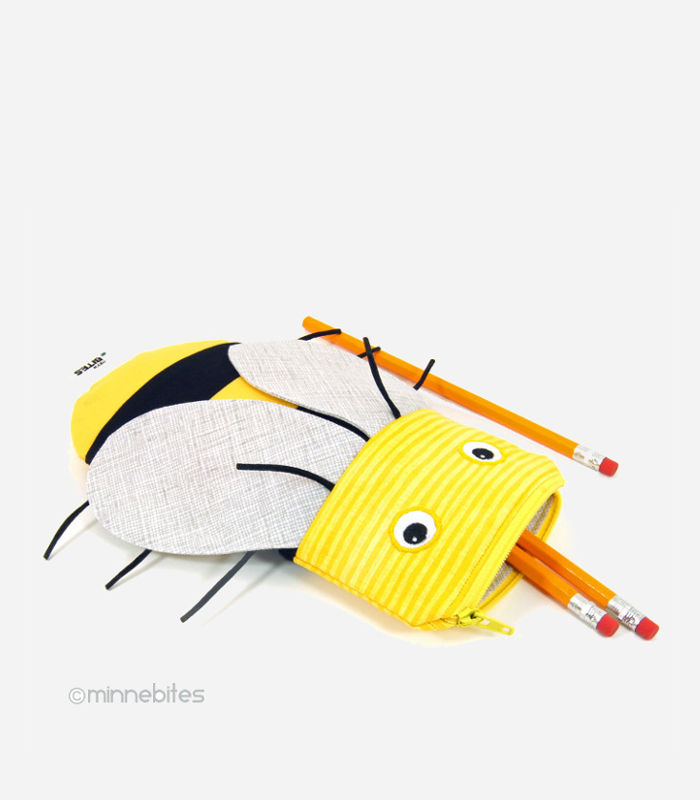 6. Honey Bee Pencil Case: Love, love, love this handmade kids pencil case by Minnebites. It's so cute with its little bug eyes and flappy wings. Our friendly honey bee is actually more of a pouch than a pencil case so there's ample space for storing things like shaped erasers, pencil sharpeners, the odd small toy, e.t.c.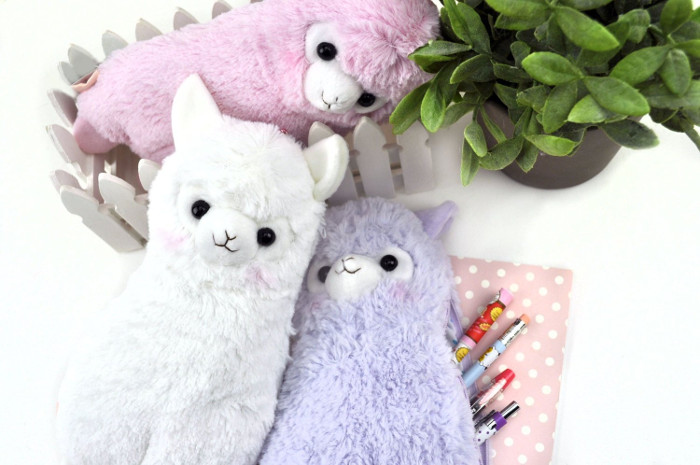 7. Plush Alpaca Pencil Case: Things are so much fun when they have a secret element to them. Like these adorable, yet cleverly disguised children's pencil cases. Kids get to cuddle and draw at the same time.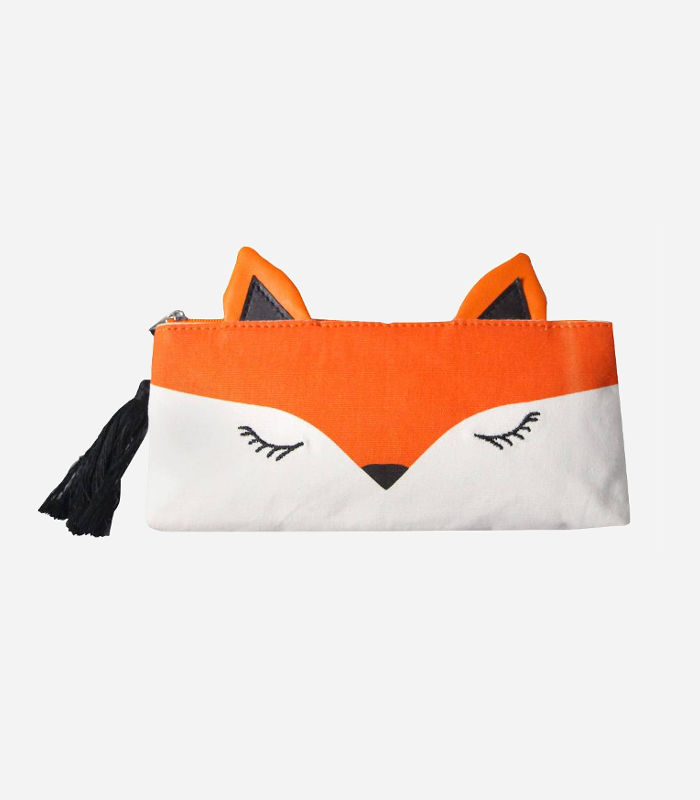 8. Fox Pencil Case Jack & Jill: This is a cool case while being cute at the same time.  The ears and the side tassel (AKA foxy tail) make this an extra fun school supply to parade around.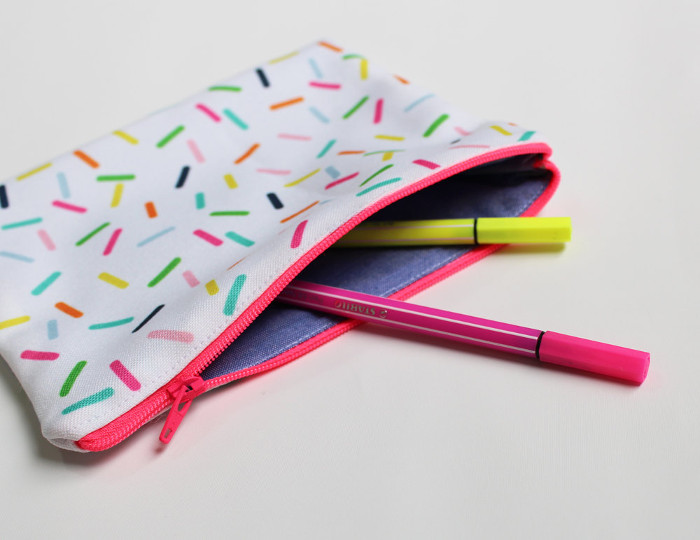 9. Sprinkles Pencil Case: Hmm, sprinkles! This pencil case just has a fresh and pretty feel to it. I can see this being loved by tween girls who want a subtle splash of color to accompany their school bag. This may also appeal to younger kids too. Great for pens, pencils and other bits and bobs.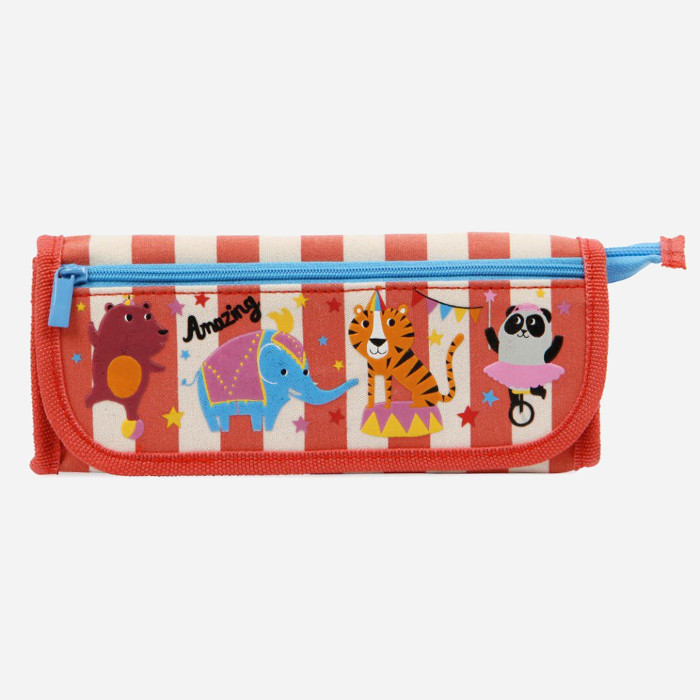 10. Circus Multi Pencil Case: With 3 separate storage areas and the cutest circus animals adorning the outside, how can this fine looking pencil case NOT be a hit with the kiddos?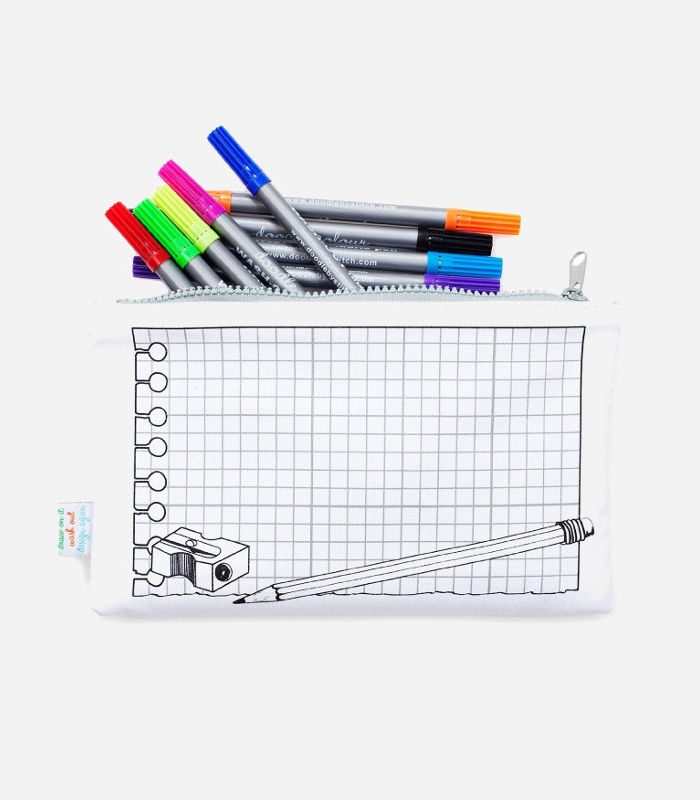 11. Canvas Doodle Pencil Case: How about a pencil case that encourages creative doodling? This wipe clean case comes with 10 wash out pens. Draw a picture,  make a list, write a reminder, scribble 'I love [insert name of famous celebrity here]' a hundred times over, then wipe it off and start all over again. The kiddos will have fun with a pencil case like this.
So there you have my picks for cool, cute and quirky pencil cases for kids. Do you have a favorite?