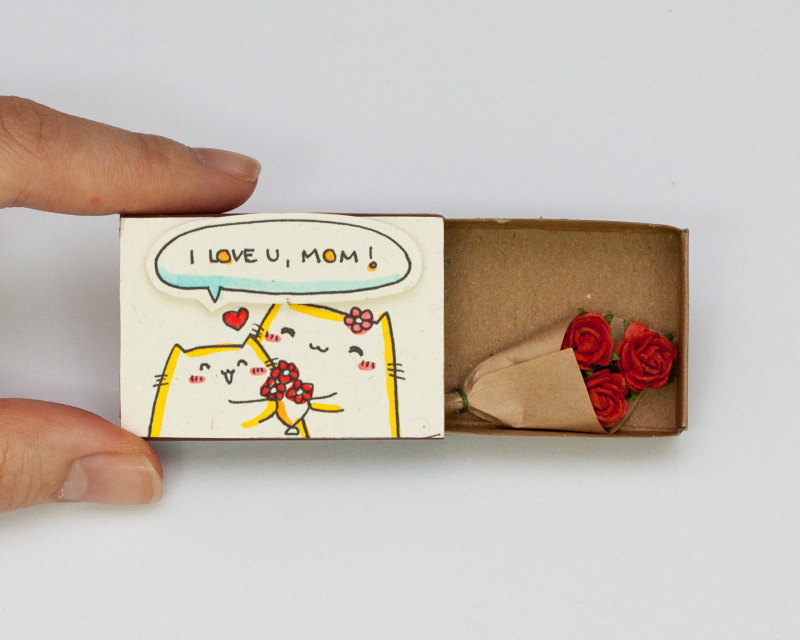 If you're conspiring with the kids to get a cracking Mothers Day gift this year, we've got two words for you: go homemade. While it's a lot of fun having the kiddos make something from scratch for mom, remember there are some awesome store bought gifts that have been handcrafted with love.
We've raided Etsy to put together this sweet selection of handmade mothers day gift ideas. All you need to do now is pick your fave.
Handmade Mothers Day Gift Ideas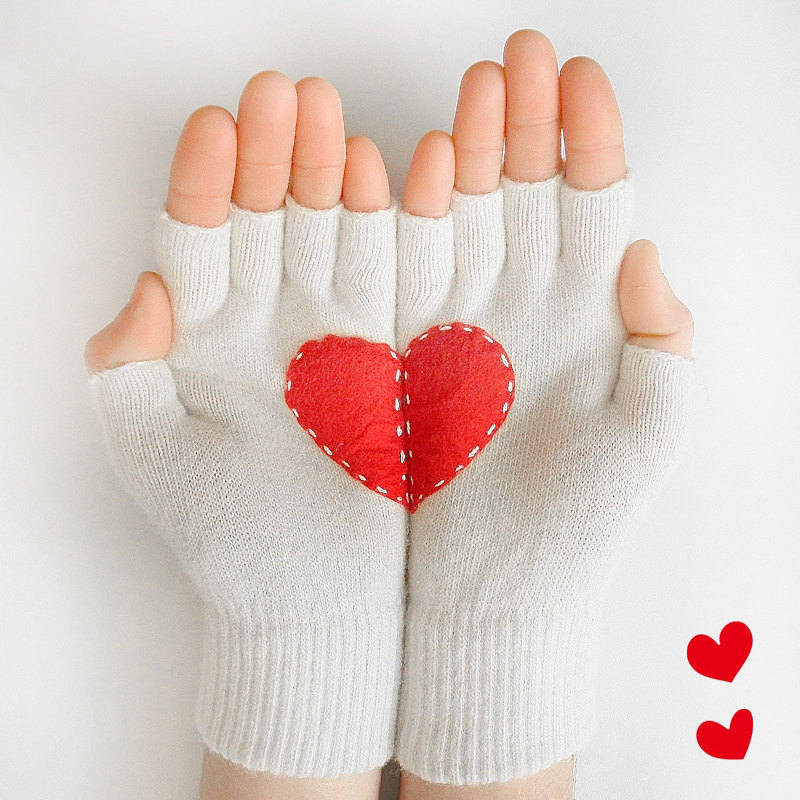 1. Fingerless Heart Gloves: How cute are these handmade fingerless gloves? Not only will they keep mama's hands nice and toasty on chilly days, but she'll look pretty stylish too.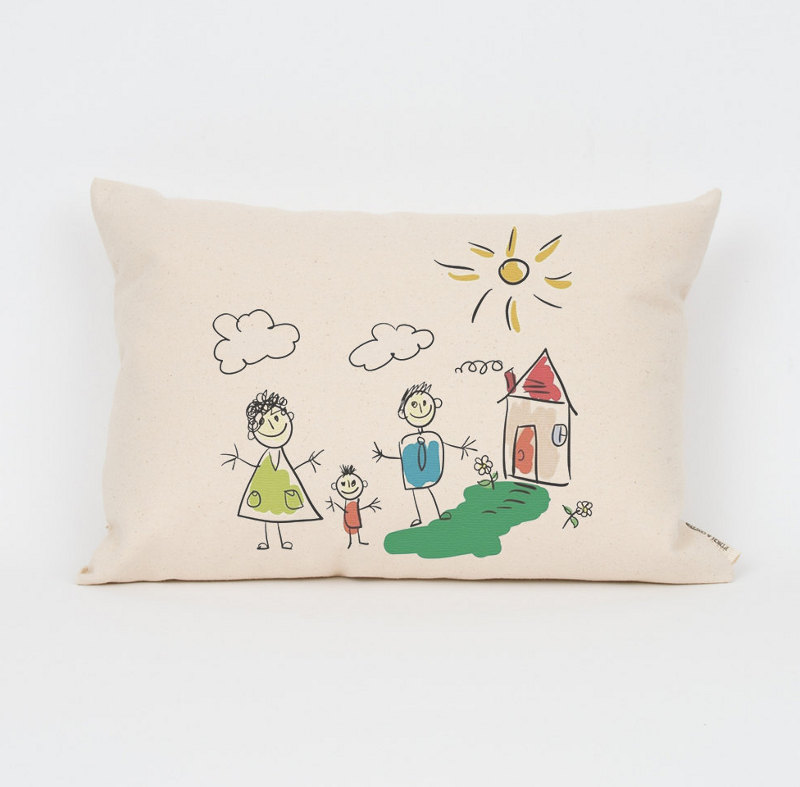 2. Children's Custom Artwork Pillow: What better way to show off the children's artwork than to have it printed on a natural canvas furnishing. That's one less sweet, but somewhat dog-eared painting to remove from the fridge door. With a printed drawing on one side and a personalized message on the other, this cuddly keepsake makes for a special Mothers Day present from the kids.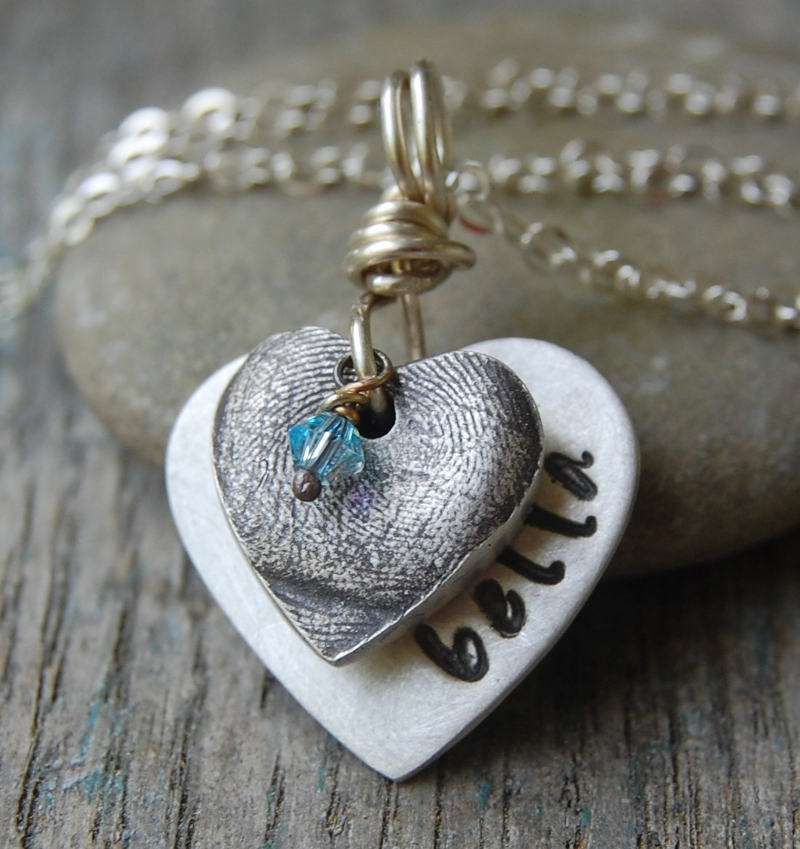 3. Fingerprint Heart Pendant: A great Mothers Day gift idea to surprise a first time mom. Or any jewelry loving mom for that matter. So dainty, so sweet and so handmade. Comes with birthstone, necklace and personalized name tag.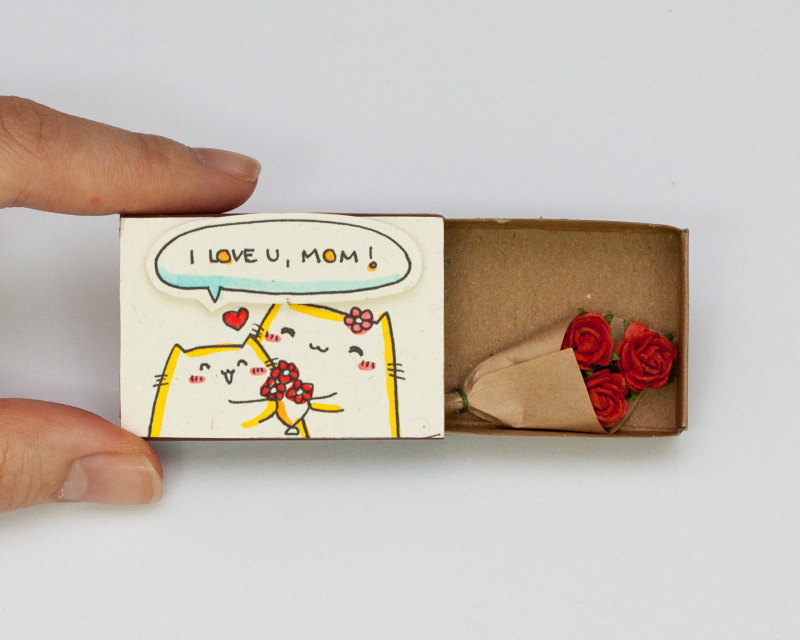 4. 'I Love You Mom' Matchbox: We're swooning over this hand drawn, custom made matchbox. As well as looking all kinds of cute, it has a practical use too. It can be used as a trinket box to stash away her fave pair of earrings or necklace. And yes, it's actually made from a real matchbox. A lovely gift idea for sentimental moms on Mothers Day.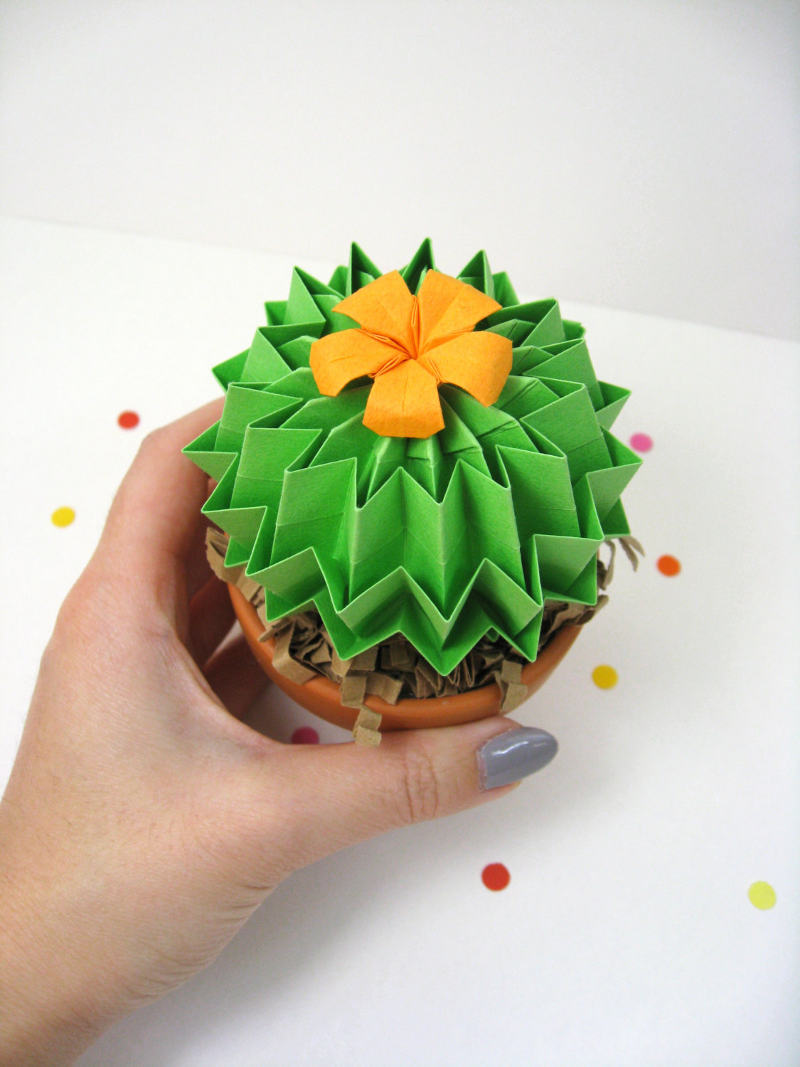 5. Origami Cactus: Real plants are cool and all, but if mom isn't particularly green fingered she may well appreciate a little bit of fakery. Take this cactus for example. She'll never need to worry about forgetting to water it or feel guilty when it dies. The prefect low maintenance Mothers Day gift idea.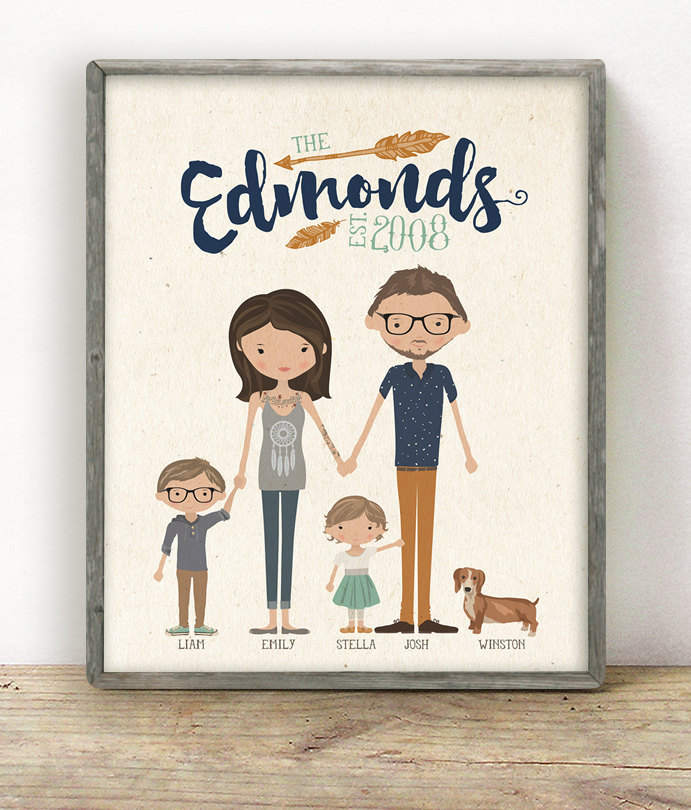 6. Custom Illustrated Wall Print: A wickedly illustrated family portrait that's a bit on the quirky side. If mom loves a bit of quirk, sending her this from the kids could send her gushing. You can opt to have the portrait printed on a special fade resistant paper or a canvas background. Either will look divine.
7. Kids Drawing Necklace: Oh yes, another cool way to immortalize a drawing from her little ones. Turn it into gold. Or sterling sliver so she can wear her kids artwork proudly around her neck.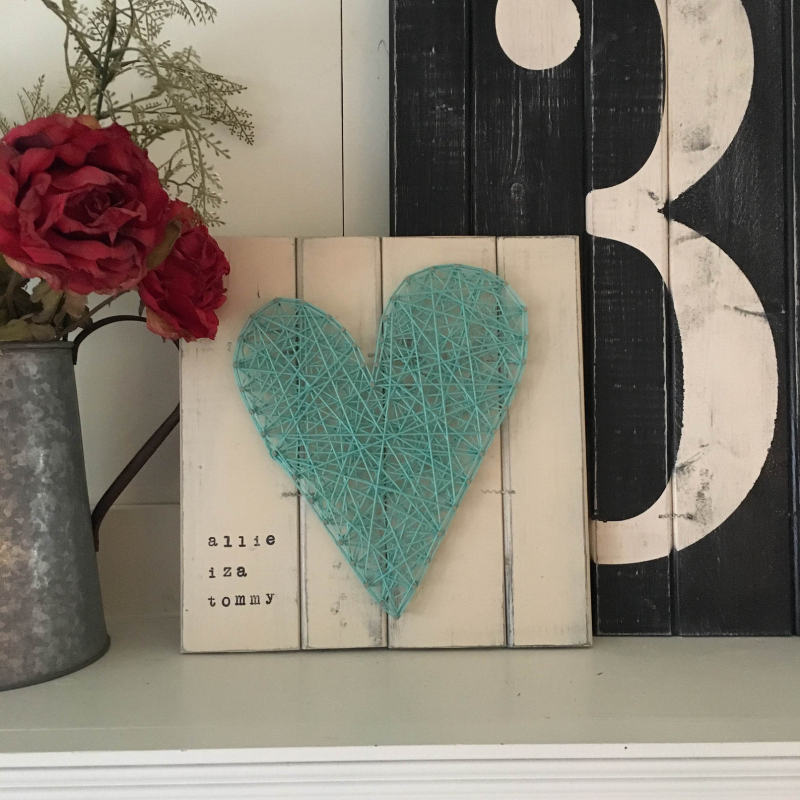 8. Personalized Kids Name Wall Hanging: Some moms love modern, while others love a touch of the rustic. This handcrafted piece of artwork can be personalized with the name of her kids and made with her favorite color in mind. Created from re-purposed wood, this is a superbly unique Mothers Day gift that's bound to tug at her heart strings.
If these handmade Mothers Day gift ideas hit the spot with you, feel free to share, like and tweet about them.