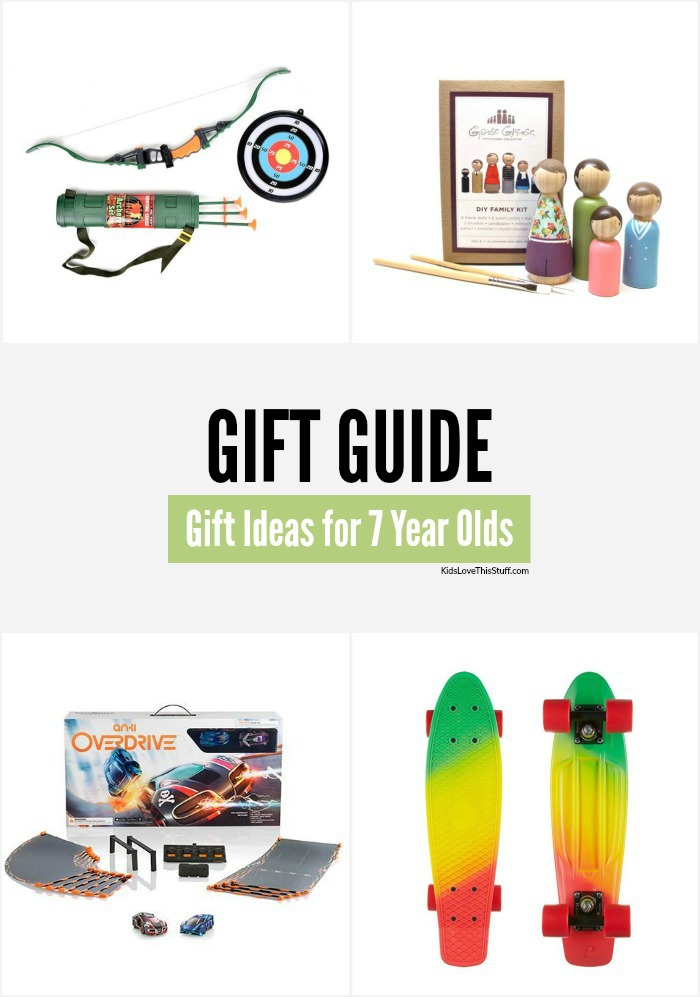 Most 7 year olds already have a good idea of what they like. That said, they're at that age where they're still exploring their interests. And that is what makes buying gifts for 7 year olds a lot of fun. So many awesome things to choose from.
Don't stress about whether or not they're too old for toys. They're 7. If you get them a toy, they're going to play with it.
Sure it's always a good idea to find out what they're into, but generally for this age group, pretty much anything goes. As long as it's fun, allows them to think creatively and taps into their curious side. And of course, makes them feel good about themselves.
Be sure to also take a peak at the gift guide for 8 year olds.
Cool Christmas Gifts for 7 Year Olds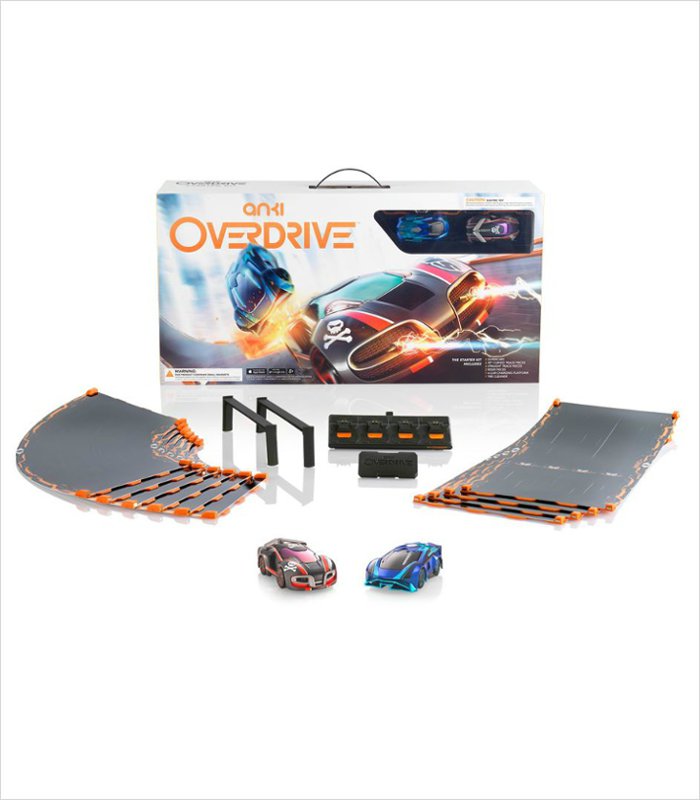 1. Anki OVERDRIVE Starter Kit: This cool racing kit gives 7 year olds the opportunity to race their friends, family and just about anyone else who wants to challenge them.
The kiddos can build up to 8 different tracks and download an app that controls the car. Then they're off, racing and having themselves a blast. What better Christmas present for 7 year olds who are interested in fast cars?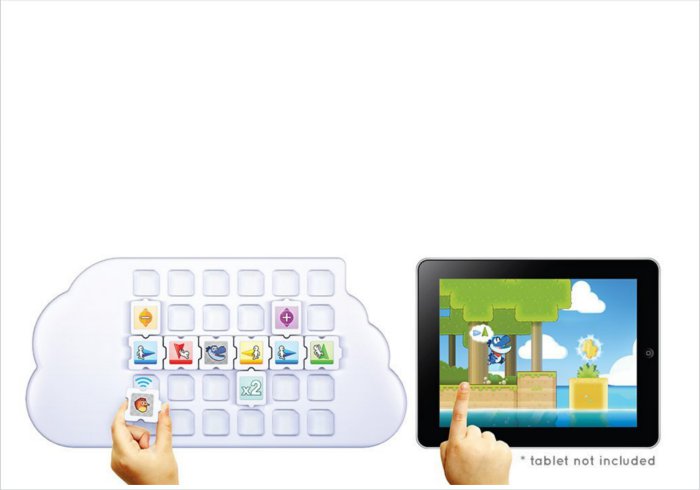 2. Puzzlets Starter Pack: The best way to get a young'un interested in something educational, is to make a game out of it.
This Puzzlet gaming pack combines programming with puzzle making and is based on the principles of chemistry, math, music and engineering. It's interactive, creative, challenging and fun all at the same time. A great STEM toy for 7 year olds.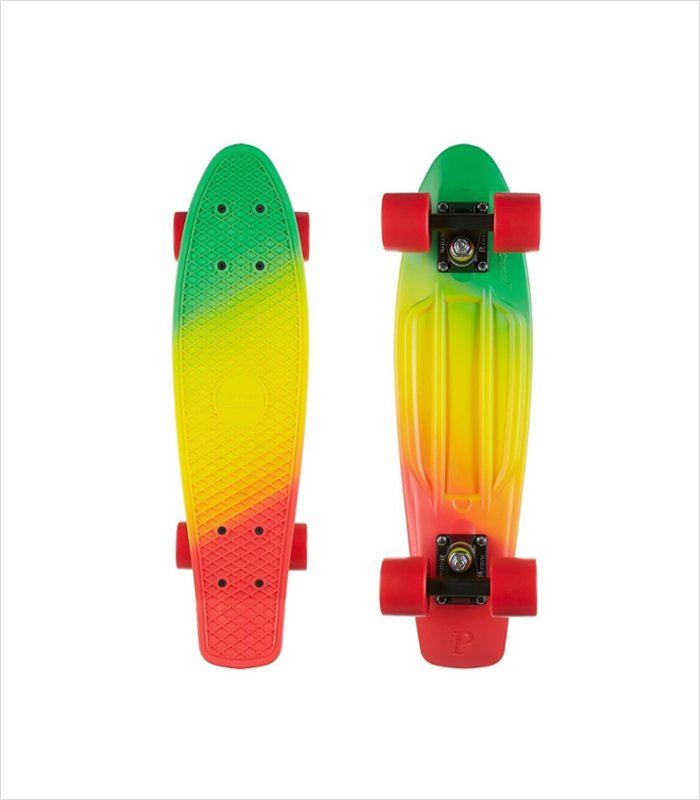 3. Penny Graphic Complete Skateboard: Cruising down the street looking fly on a slimline retro board. A skateboard is a rite of passage for most 7 year olds, so if they don't already have a board, it's time to introduce them to one.
Don't worry, if the colors of this one are a little 'out there' for you're liking. The makers of this board have a style and color to suit pretty much all tastes.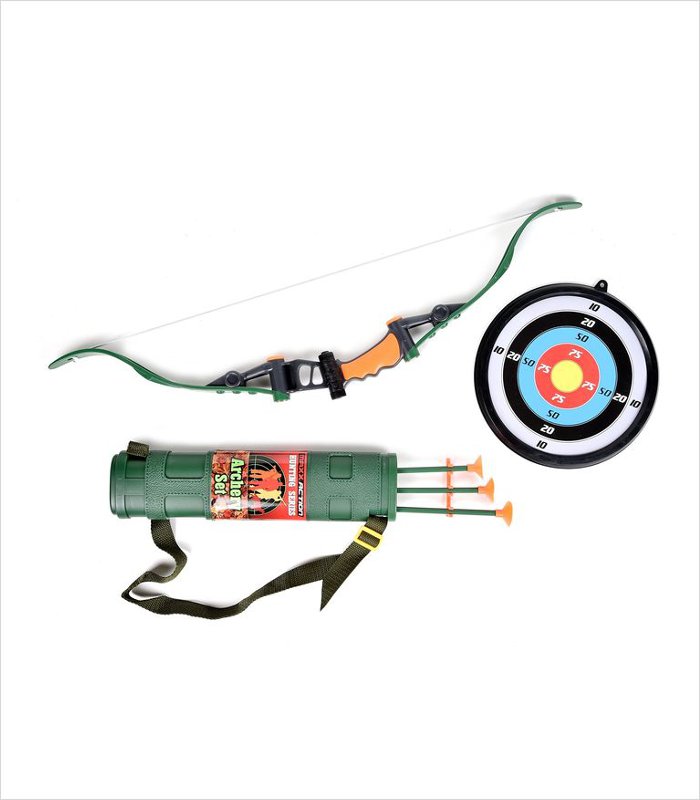 4. Archery Set: For the outdoorsy 7 year old who still has a hankering for the Hunger Games. They can jump, run, dive, hunt and shoot their suction arrows at the bulls eye target that comes in the set.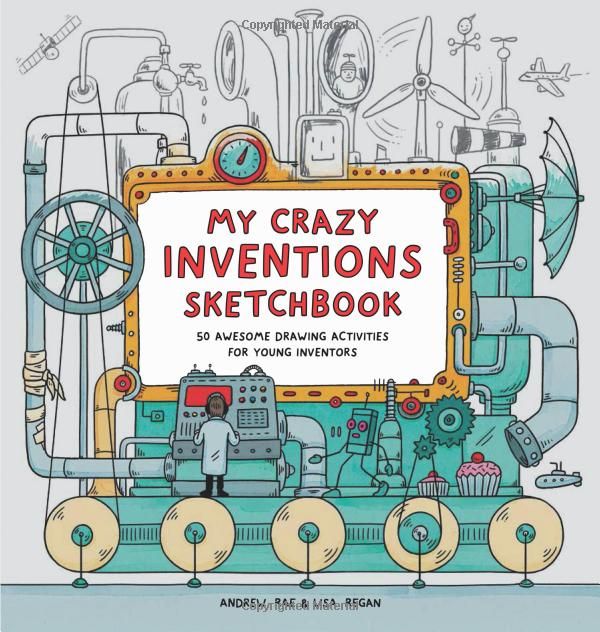 5. My Crazy Inventions: For the 7 year old who dreams about inventing wacky creations, THIS is the book to help bring those dreams to life. My Crazy Inventions offers oodles of inspiration to feed young creative minds, as well as a safe place to firm up those ideas on paper.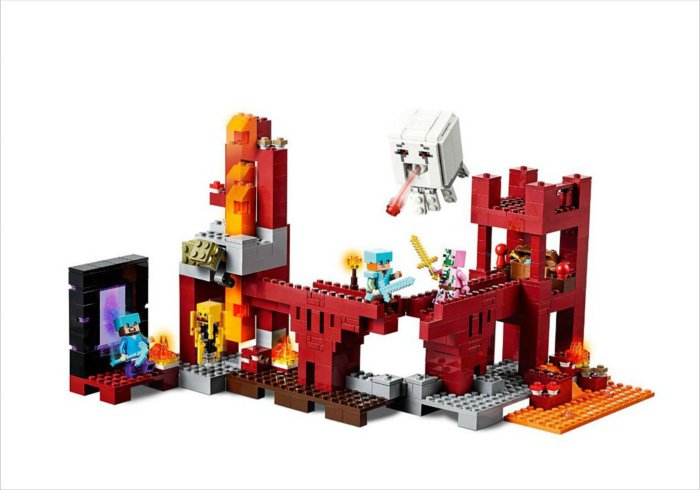 6. LEGO Minecraft – Nether Fortress Building Kit: If you're buying for a youngster who is into Minecraft and Lego, this right here is the double whammy gift that he or she will love you for.
With over 550 Lego pieces in the box, it's more than enough to drag them away from the PC and have them build a fortress in the real world. A top gift idea for 7 year old builders.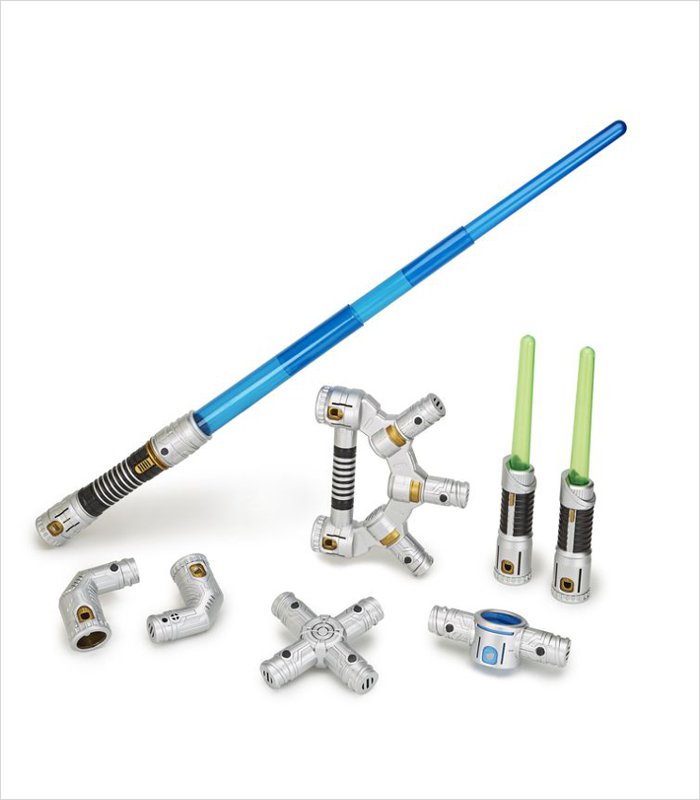 7. Jedi Master Lightsaber: 'I am your father.' That line. Get's me every time. Although you can recreate that scene with any old long pointy thing, having an actual lightsaber do the job for you, well there's no beating that. Plus, with this set you can make several lightsaber combos. Total geek coolness.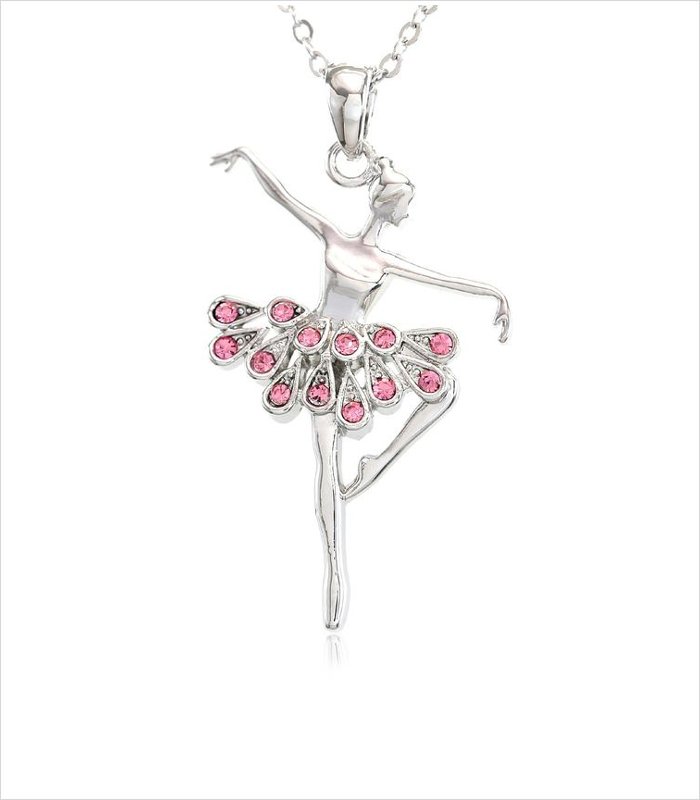 8. Dancing Ballerina Pendant: This beautiful piece of jewelry makes the perfect Christmas gift for a 7 year old who loves dance and all things ballet.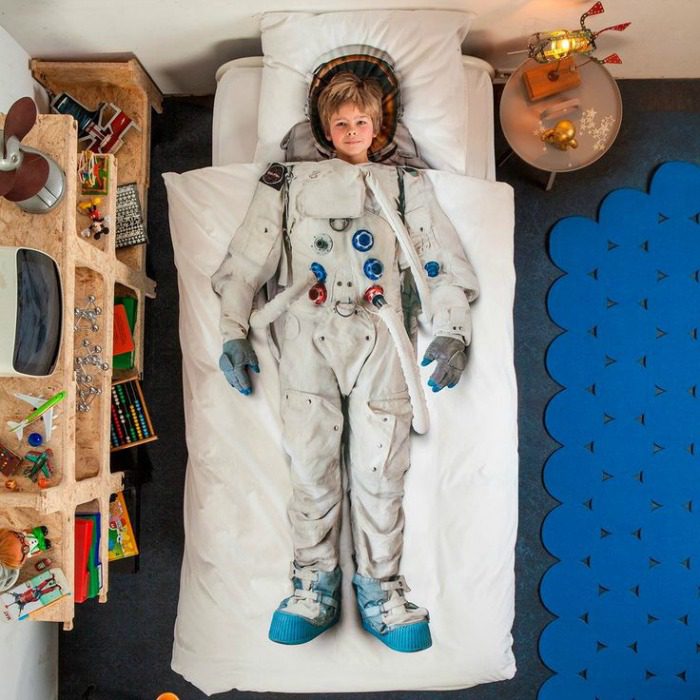 9. Astronaut Duvet Cover: 7 year olds with aspirations of becoming an astronaut will go nuts over this awesome bed spread.
Even if they don't have plans for intergalactic travel, they'll still get a kick out of waking up every morning in their 'space suit'. Who knows, this might even make them want to go to bed without being told. A cool gift idea for a 7 year old boy or girl.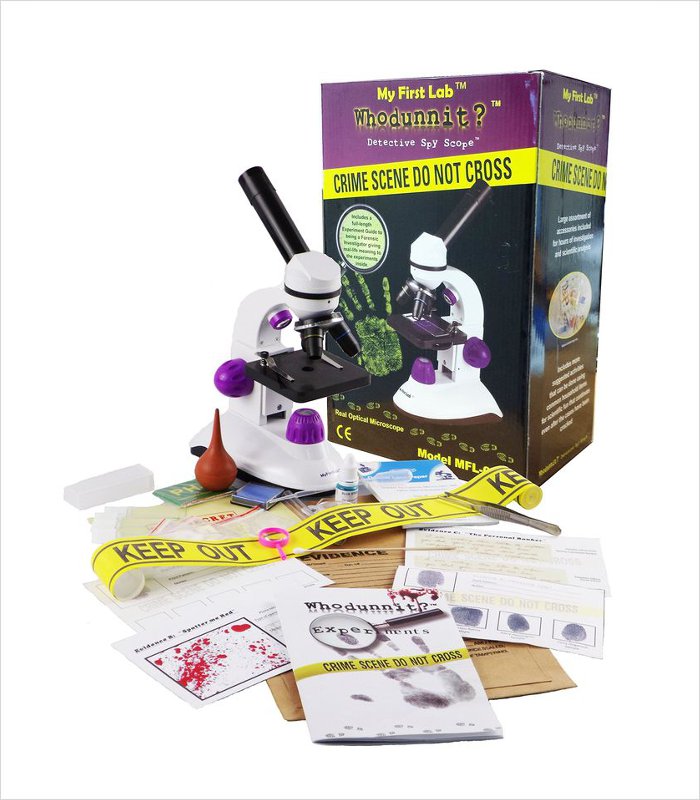 10. Whodunnit? Microscope Set: If your 7 year old fancies themselves as a bit of a sleuth, they're going to love investigating the goings on at a mucky crime scene.
This set does a fairly good job of simulating a real life crime scene with tools for fingerprinting and blood analysis, along with tons of other stuff for scientific exploration.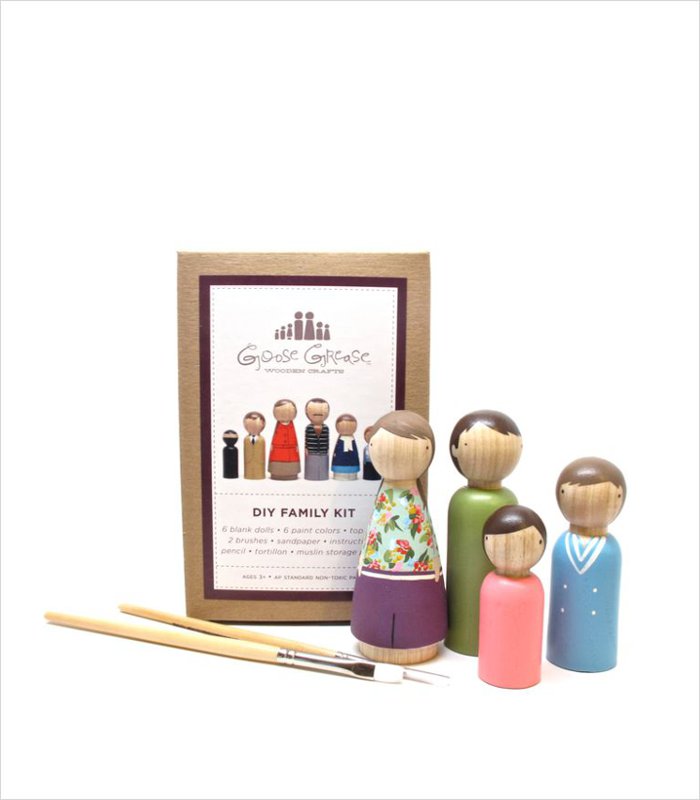 11. Fair Trade DIY Wooden Peg Doll Kit: A good craft kit will keep any 7 year old happily busy for quite some time.
Take this peg doll set. It's got everything the kids need to make little mini me's of family members. Add to that, the fact that this kit also happens to feature fair trade products and you've got a winning gift.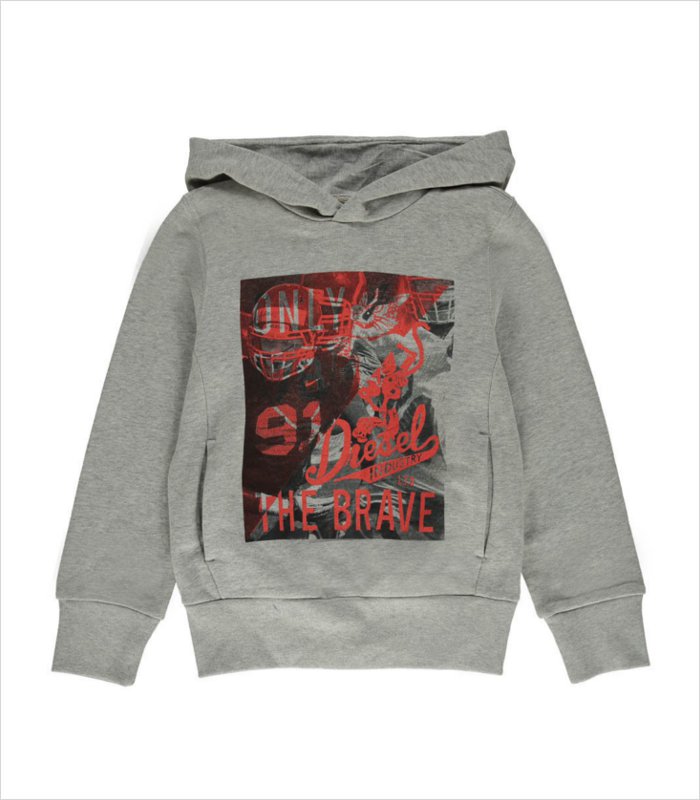 12. Graphic Hooded Sweatshirt: Does your 7 year old like clothing with cool graphics? Because graphic sweatshirts are pretty cool and distinctive. Just the thing to look stylish in (read: wrap them up warm in) for when the weather starts to turn cold.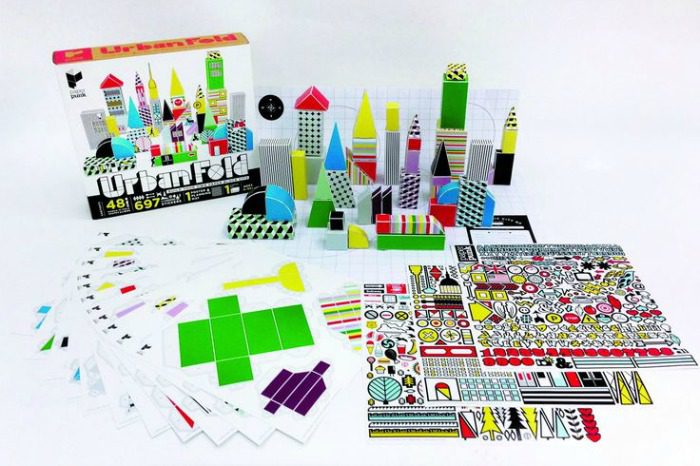 13. Urban Fold Kit – Build Your Own Paper Block City: This is essentially an origami kit, except all the paper blocks come with pre-marked flaps (easy to fold) and you get a bunch of cool stickers for adding customization. 697 stickers to be precise.
What's great about this kit is it leaves a lot of room for open ended play. There is no right or wrong way to build the City, that's totally up to the builder. It's all about letting the imagination and creativity run wild. And as far as 7 year old gifts go, this is a pretty neat pick.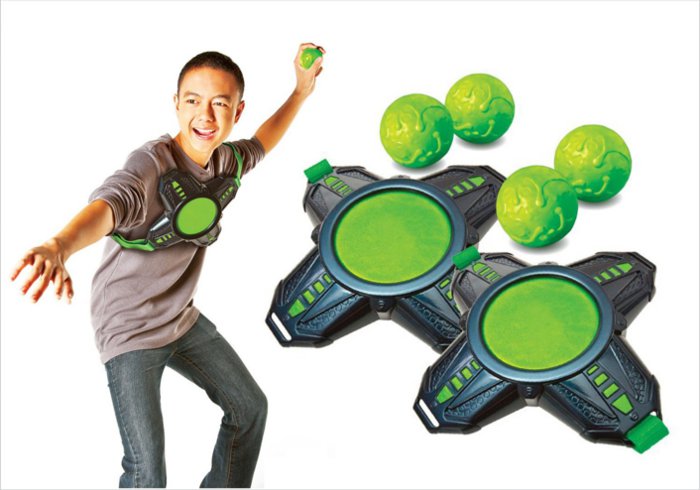 14. Slimeball Dodgetag: If you think laser tag is cool, you'll quite like this too. It works much like laser tag, but instead of 7 year olds beaming each other with lasers, they're throwing squishy balls at their opponent's slimy target vest. If a ball sticks, it's game over for that player.
Get this as a gift for an active 7 year old and you'll want to play too.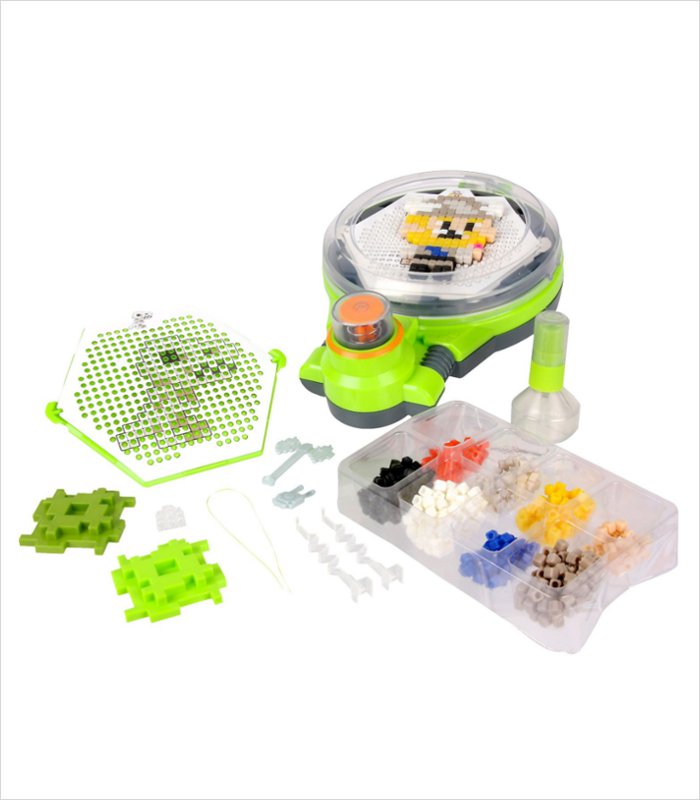 15. Qixels Turbo Dryer: Now this will get the kiddos making their own pixelated characters from tiny plastic cubes and… wait for it… water. It's pretty crazy how this works without the need for glue and 7 year olds will find this fascinating. Plus, they'll get the satisfaction of playing with their newly 'baked' toys once they've made them.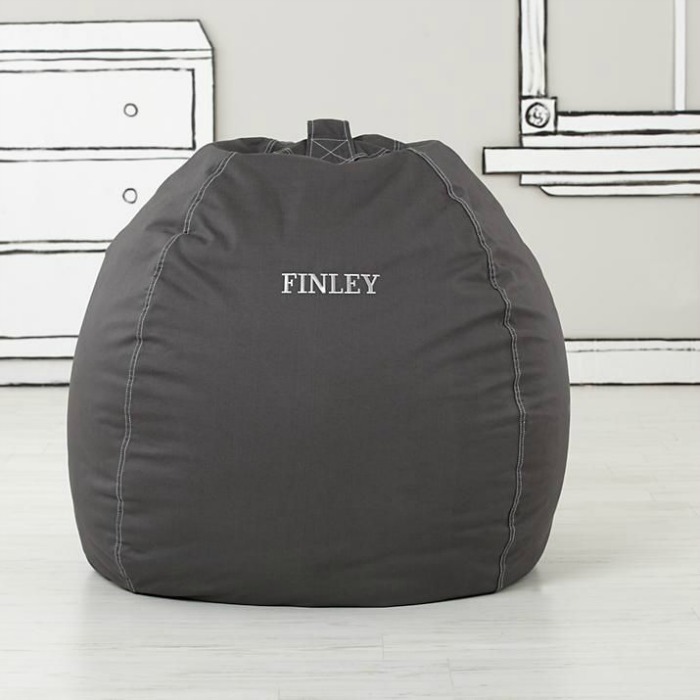 16. Ginormous Bean Bag: Big, squishy, overly large bean bags make great gifts for 7 year olds. This monster of a bean bag is 40 inches of comfort and awesomeness. Not only is it comfortable, but it can also be customized with a name or initials embroidered into the fabric. The perfect bedroom accessory for sitting and chilling while reading a book.
Still in need of a few more gift ideas? Don't forget to take a look at the gift guide for 8 year olds.