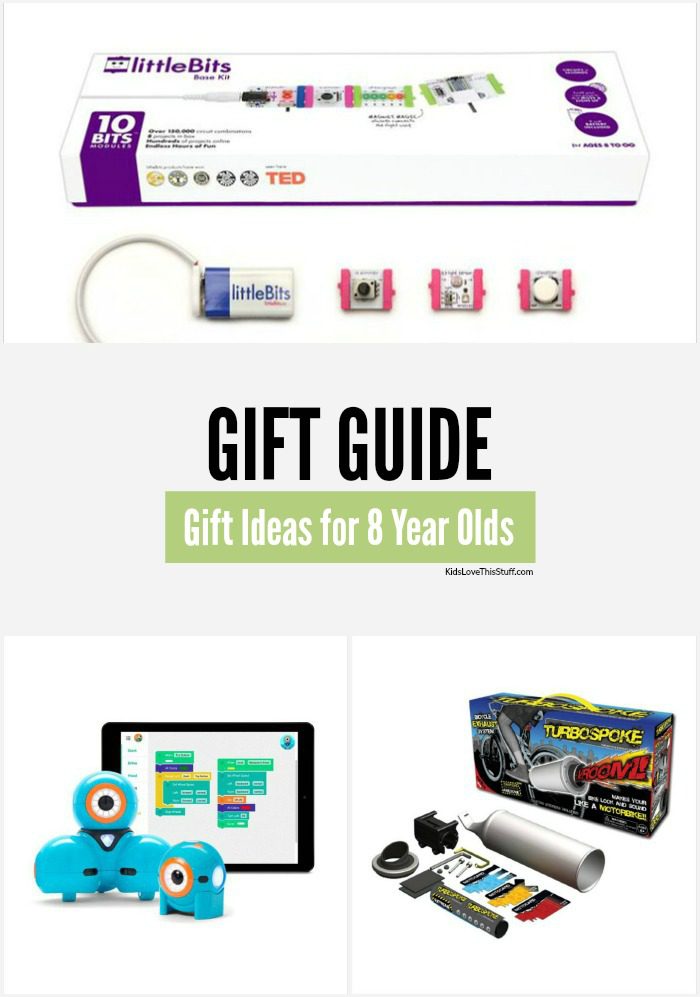 If you're wondering what to buy an 8 year old for Christmas, just know that this is the age where friendships start to get real important. At the ripe 'ol age of 8, they know what they like (and what they don't like) and a lot of that is influenced by their friends. So yes, they'll be wanting one of the latest, coolest gadget toys – especially if their friends have one.
They may also want to read the same books as their friends or own accessories that allow them to express their personality, while winning the approval of… yep you guessed it, their friends.
So here's a list of awesome gifts for 8 year olds that are sure to impress.
Related Gift Lists: 7 Year Olds | 9 Year Olds
Cool Gifts for 8 Year Olds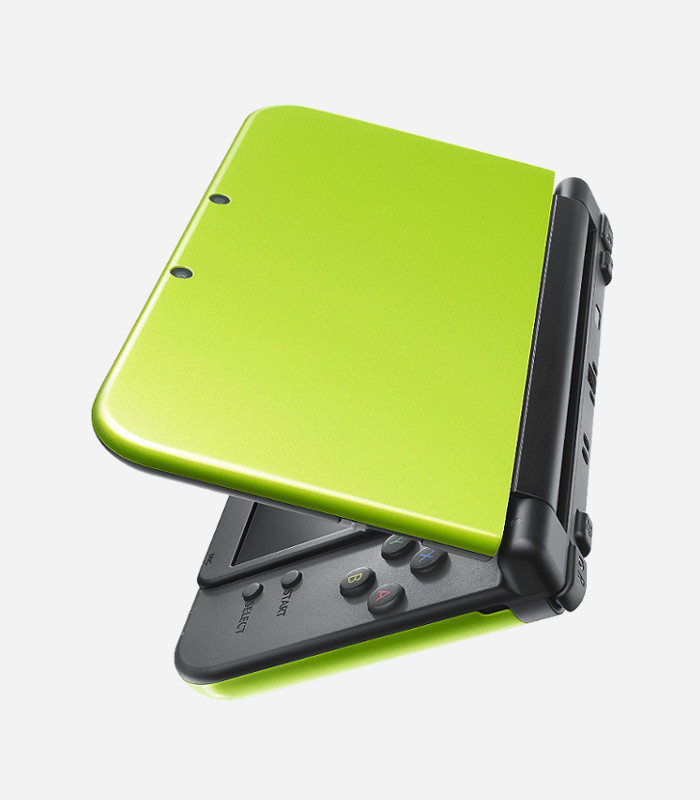 1. Nintendo 3DS XL Special Limited Edition: OK, hands up if you'd have guessed that a games console would be top of the list. Yeah, obvs. But this isn't just any old console. It's the latest, coolest gadget and quite possibly, the one thing an 8 year old video gaming fan really, really wants for Christmas. And who wouldn't. Nintendo have been pumping out innovative and fun filled games since 1989.
The 3SD XL is their newest release and this lime green model is a limited edition for 2016, so you know what that means. It's going to sell like gangbusters this Christmas. But be warned though, it does come with a bit of a price tag.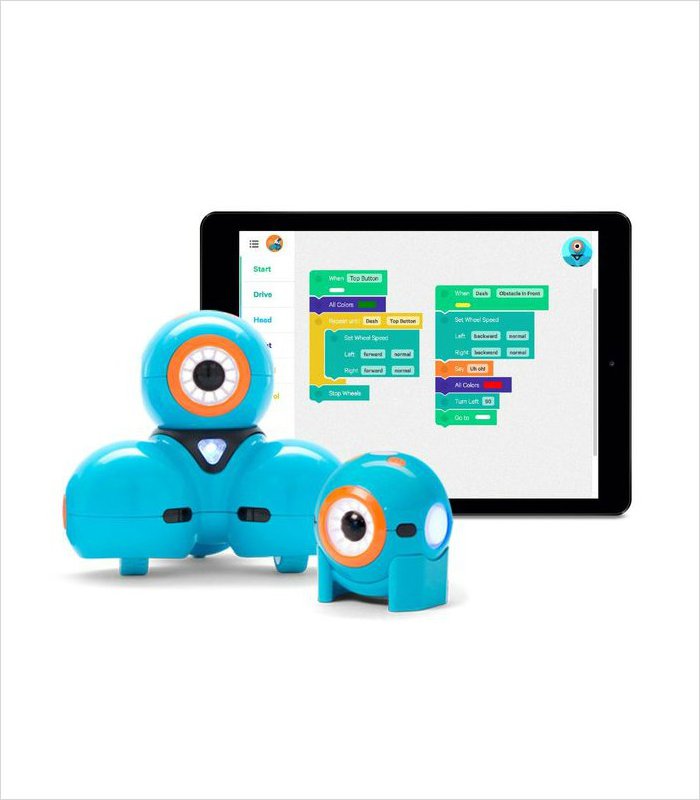 2. Wonder Workshop Dot and Dash: One of the best skills to have in this technological age, is the ability to code. Start them off young by inspiring an early interest in coding and programming and you'll be pretty much setting them up for life.
The Dot and Dash bots make learning the basics of coding easy and fun. The kiddos think they're playing with a cool robot toy, but really, they're getting a valuable STEM education. This is one of the best gifts for 8 year old boys and girls who are interested in robotics and programming.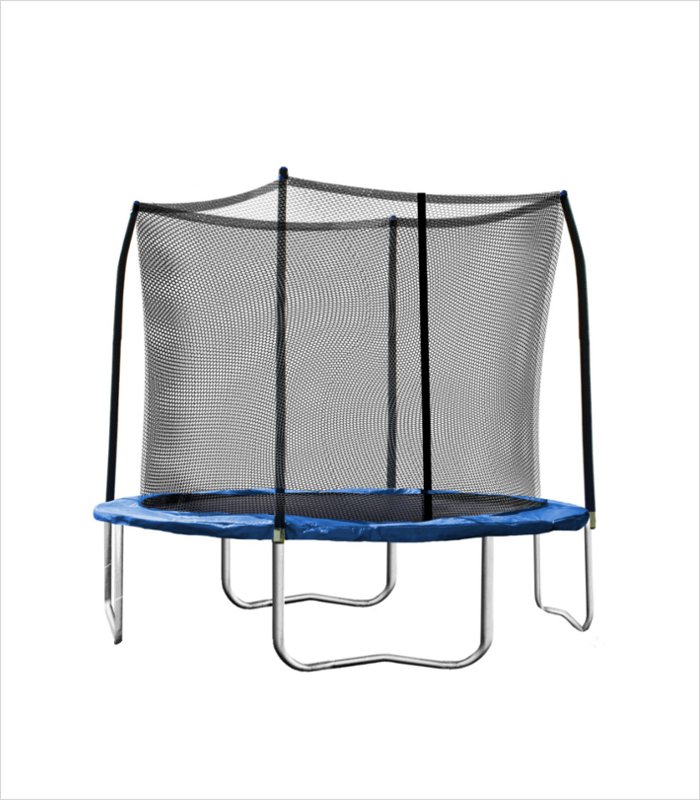 3. Skywalker Trampoline and Enclosure: If you really want to make a kid jump with joy – literally – you'll want to gift them one of these. This 10ft trampoline is fun, it's safe and will keep an active 8 year old entertained for quite some time. You might even be tempted to have a cheeky bounce around when they aren't looking. Trampolines are fabulous for burning calories.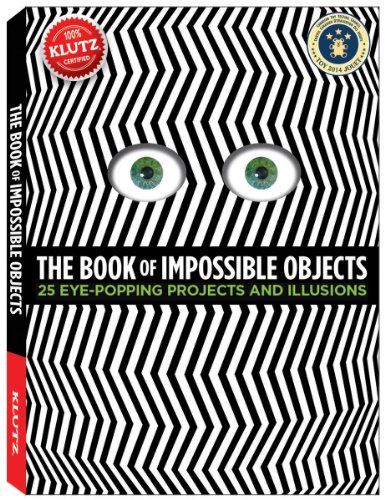 4. Klutz – The Book of Impossible Objects: This is just the book for bright kids with an inquisitive nature. I say book. It's actually a kit with objects and projects that create seemingly impossible illusions. A clever concoction of mind boggling stuff that the kids will happily lose themselves in as they try to figure out how things work. A good gift for an 8 year old girl or boy.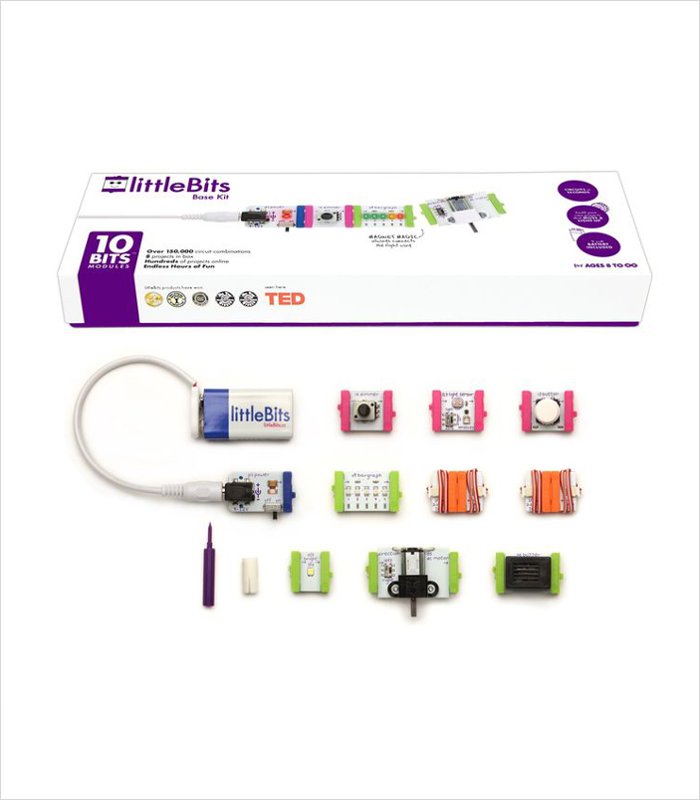 5. littleBits Electronic Kits: Learning about electronics just got a whole lot more interesting. With a littleBits kit there's no faffing around with hot solder irons and there's no complicated wiring circuitry to be concerned with. Just a hassle free plug and play system that will bring out the inventor in any 8 year old.
There are a few different kits in the collection, so be sure to start with the base kit first before exploring the other options.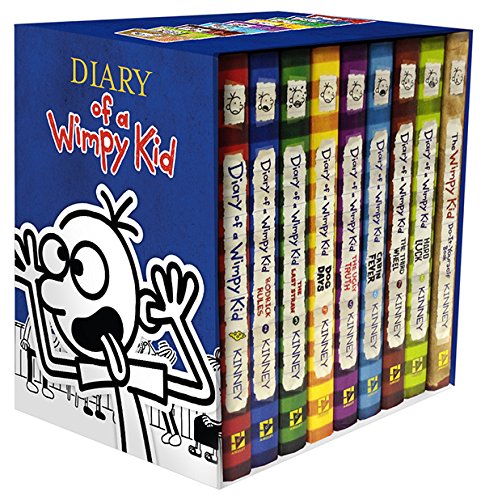 6. Diary of a Wimpy Kid Boxset: Want to get an 8 year to sit down and actually read a book? Diary of a Wimpy Kid. It's a bit of a cult classic and often one of the most requested book series for kids around this age. The stories are funny, if not a little bit cheeky, so you'll have to decide if your 8 year old is ready to read about Greg Heffley and his antics.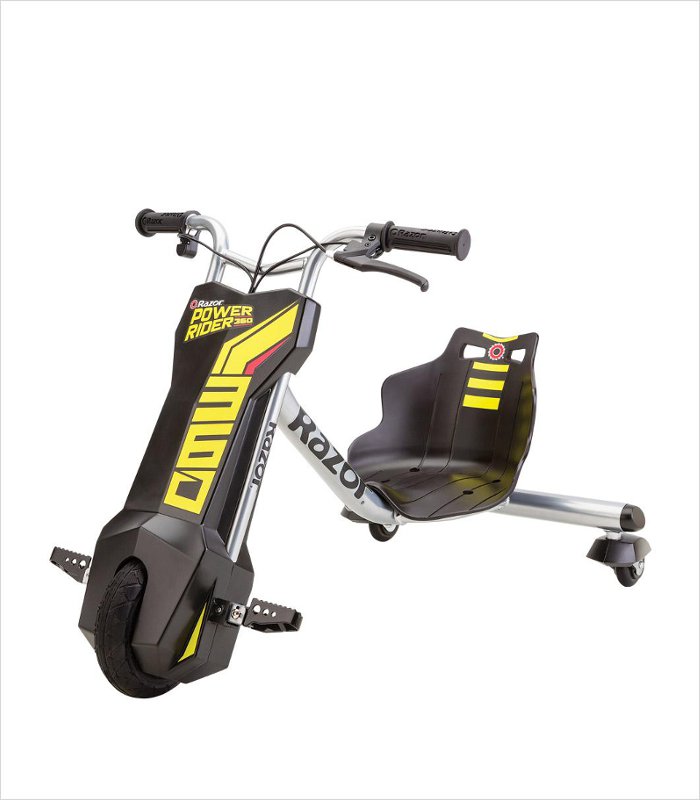 7. Razor Power Rider 360 Electric Tricycle: It's the cooler, older version of the classic tricycle and it's nifty, fun and did I mention cool? It does 9mph, which is enough to keep your mini speed junkies happy, but not fast enough to cause reckless abandon across the neighborhood.
The rechargeable battery pack that comes with the trike charges for up to 12 hours, so the kiddos will get a lot of play out of this and you'll save a bunch on batteries. A fab Christmas gift idea for an 8 year old boy or girl racer.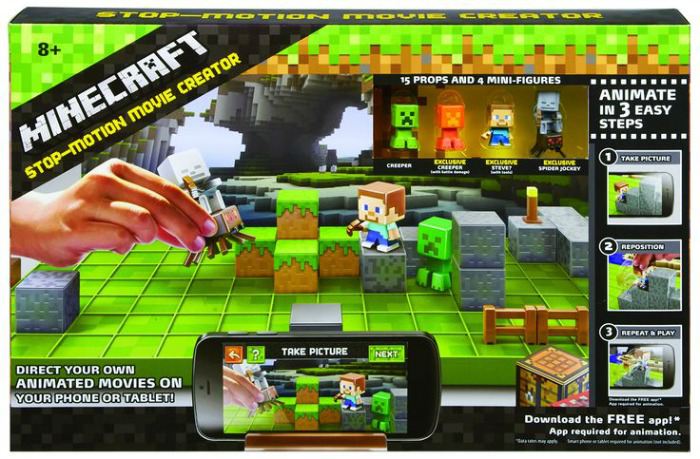 8. Minecraft Stop-Motion Animation Studio: Minecraft is hot property and always a good gift choice. Any 8 year old who knows the joys of playing with Minecraft, will want the latest Minecraft toy to add to their collection. Now imagine if there was a way to combine a love of Minecraft with an interest in movie making. That's just what this animation studio does. It's a great Christmas present to buy for a creative 8 year old.
9. K'NEX K-Force Dual Cross Building Set: In true K'NEX style, first you build it, then you play with it. This dual cross set looks like a beast that any 8 year old would love to do battle with. And the best bit is that there are enough pieces in the kit to make five different blasters and targets.
That's five different ways to enjoy shoot 'em up action in one sweet package. Methinks this will give the NERF gun a good run for it's money in 2016.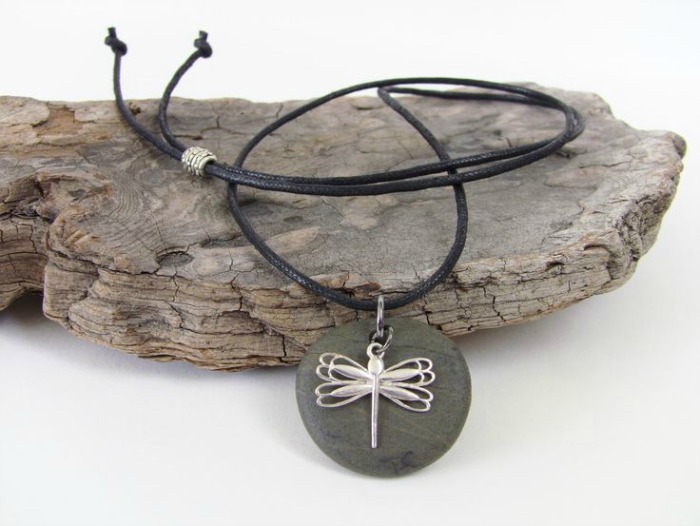 10. Sterling Silver Dragonfly Charm Necklace: It's not all about the latest toys or cool gadgets. Sometimes a nice piece of jewelry is totally appreciated. Especially if it's a little unusual. Like this dragonfly charm necklace. It's made from beach stone and the dragonfly motif symbolizes happiness and beauty. A great present for the free spirited 8 year old girl or boy.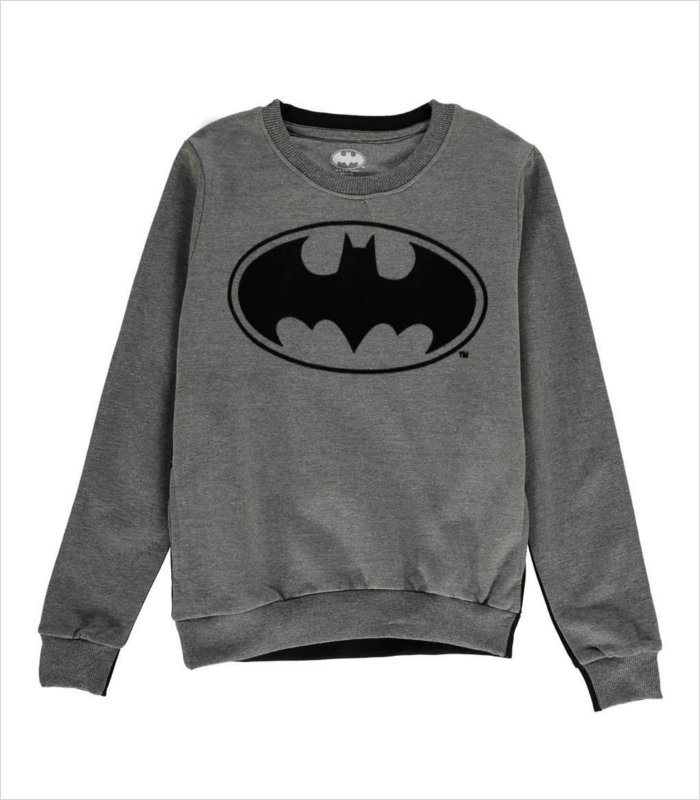 11. Bilogo Sweatshirt Grey: What is it that makes the Batman emblem so cool? Not sure, but print it onto a plain grey sweatshirt and you've got something that most 8 year olds would be happy to wear.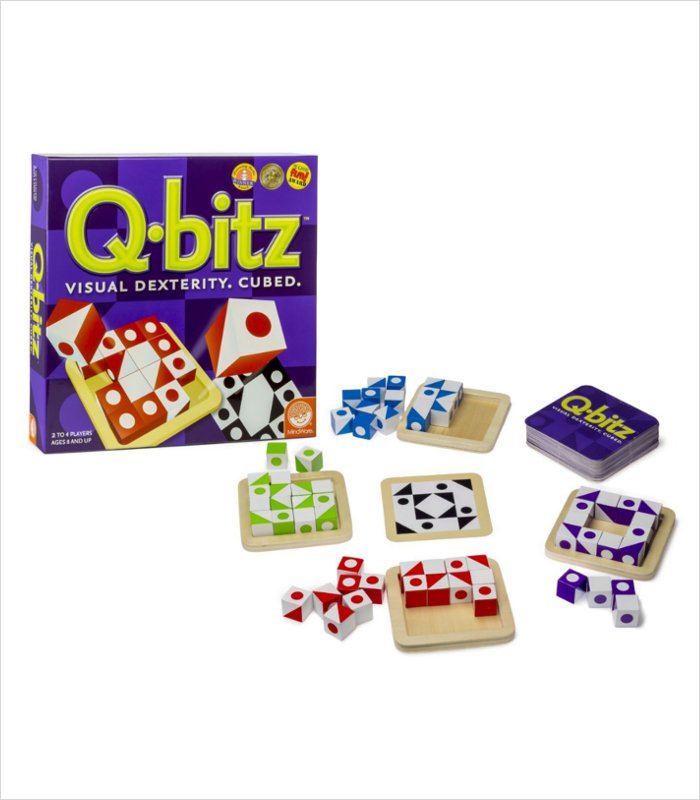 12. MindWare Q-bitz: Now here's a puzzle game that's fast paced, competitive and designed to improve memory, spacial awareness and visual agility. Total brain food. These puzzles make the best gifts for 8 year olds who enjoys a good mental challenge.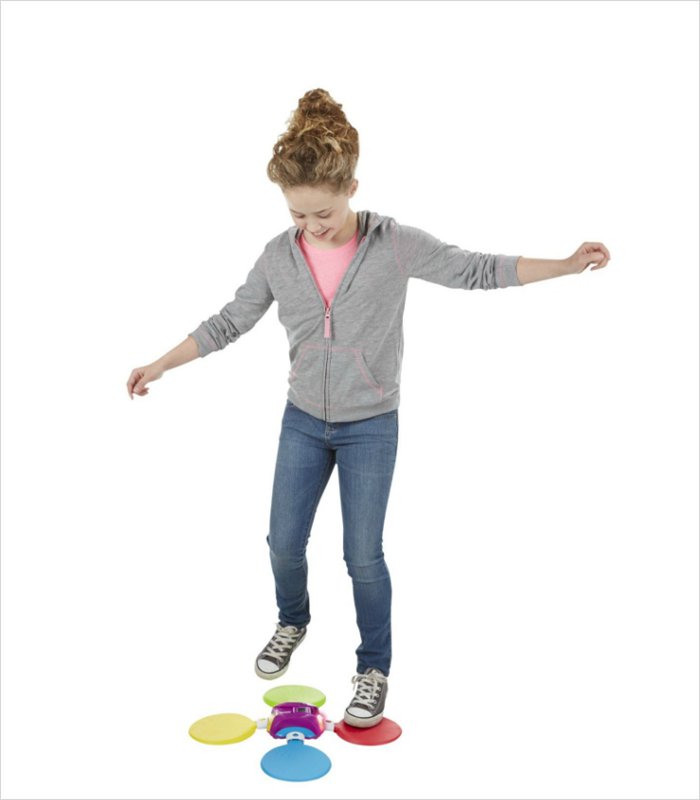 13. Twister Moves Hip Hop Spots Dance Game: Do you remember playing the game Twister for hours? You'd eventually end up in a hot mess on the floor, but boy was it a lot of fun. Well Twister have a new twist (ha!) on the old classic. It's a dance game no less, where a series of flashing lights indicate which spots to step on and in which order.
Like having one of those dance arcade machines in your home. Except this is less archaic and doesn't require coins or tokens to play.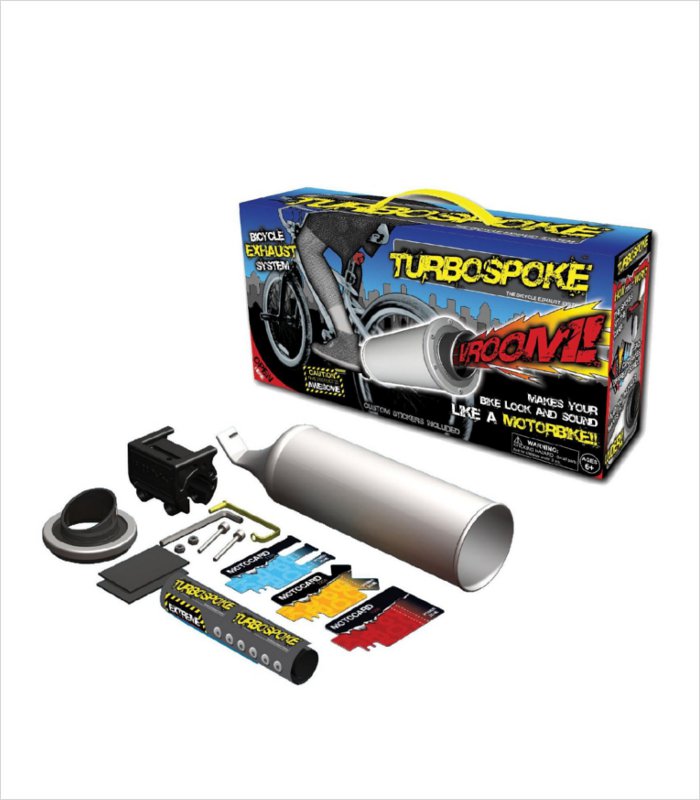 14. Turbospoke Bicycle Exhaust System: It's funny how some kids are so into the sound of motorbikes. If you've ever crushed up a used soda can, placed it on the back wheel of a bike and watched as your kiddo whizzed around the neighborhood, you'll know what I'm taking about. This kit will lay the poor old soda can to rest and transform a regular bike into something a little more exciting. A snappy Christmas or birthday gift for an 8 year old girl or boy who likes to make their presence known.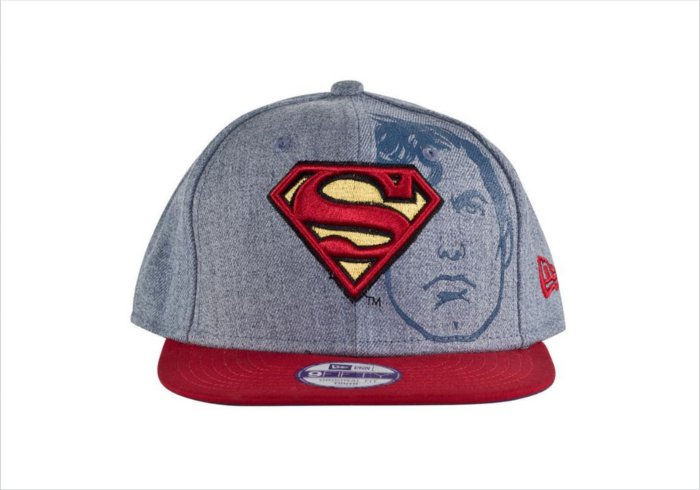 15. New Era Superman Cap: Because even 8 year olds still think Superman is one cool dude. Cool enough to wear on a baseball cap, for sure.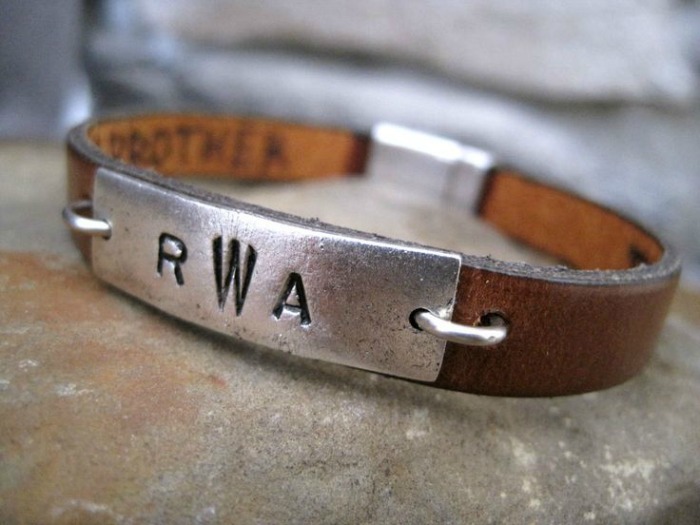 16. Hidden Message Leather Bracelet: A personalized piece of jewelry is a sweet gift idea for an 8 year old boy or girl. Something like this leather bracelet. You can have a special message engraved on the inside too. Something that's for their eyes only.
Still in need of a few more gift ideas? Take a look at the gift guide for 9 year olds.