Are you sad to see the end of summer? I'm not. You know why? Because autumn is up next, which gives you the perfect excuse to try out these awesome fall craft projects for the kids.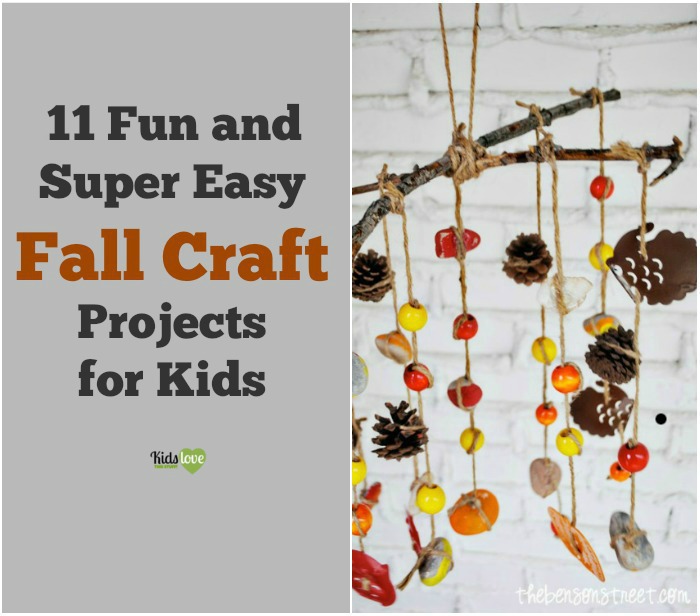 The changing of the colors, the falling of the leaves, the freshness of the air. All the inspiration you need to create something that will entertain the kiddos as they get used to being back at school.
Plus, it's officially about the right time to start getting excited about Halloween and Christmas.
Fun Fall Craft Projects for Kids to Do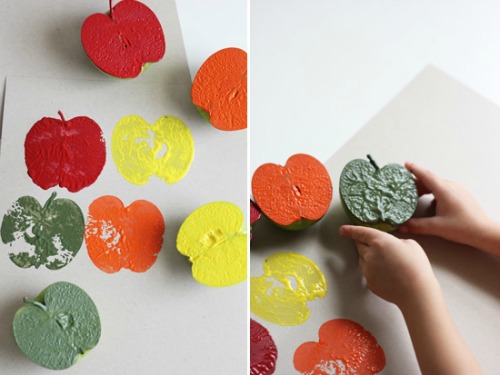 An apple a day may keep the doctor away, but an apple can also double as a remarkably simple autumn boredom buster. Check out how Sweet Little Peanut used this fall craft to keep the kids busy.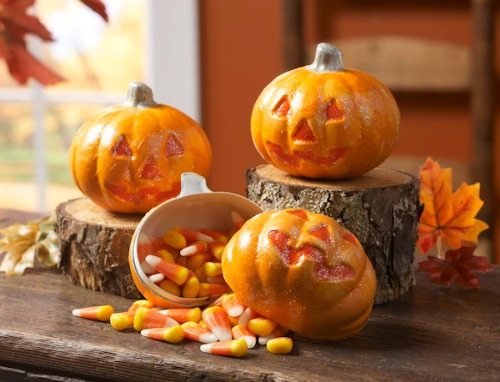 Look at these cute pumpkin treat holders I found on the Mod Podge Rocks Blog. Such a fun, festive and practical way to dish out the candy on Halloween.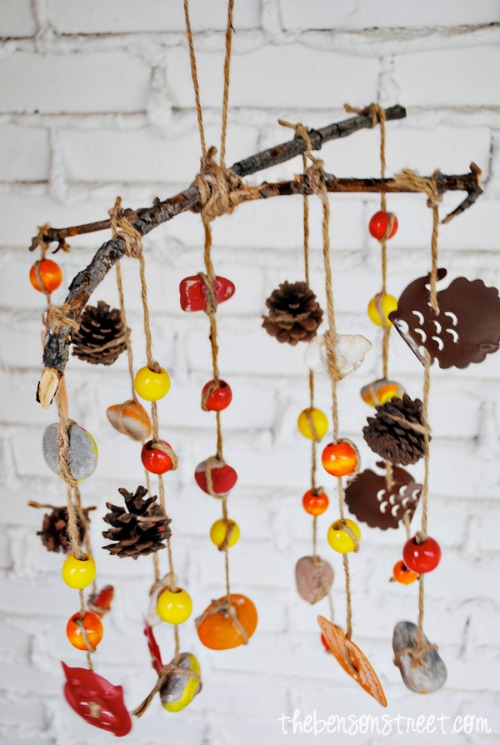 Make a fall inspired wind chime with the kids. The Benson Street did. Just look at what they managed to rustle up with a bit of twine, a few sticks, some pine cones and stones. Pretty cool!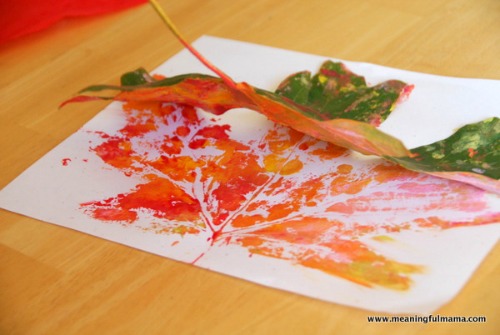 Gather a bunch of different shaped autumn leaves, then let the kids go to town creating their own prints. Just like these fine specimens by Meaningful Mama.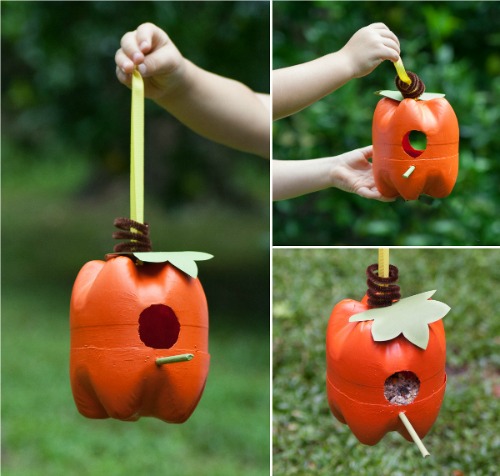 A bird feeder made to look like a pumpkin is another fun and practical fall craft idea for the kids. Grab the easy-to-follow tutorial over at Stitched by Crystal.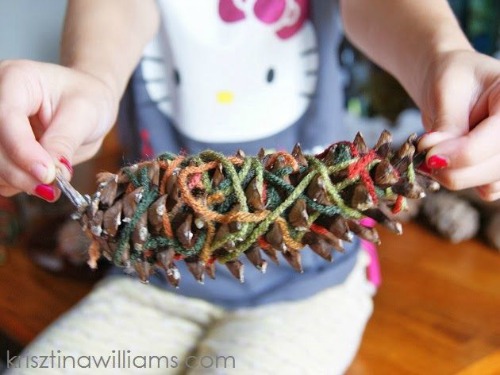 Hunting for pine cones with the kiddos is a fun fall activity in itself. But don't just leave it there. Take those pine cones and transform them into something wicked cool. Like these decorative pieces, carefully crafted by Krisztina Williams and crew.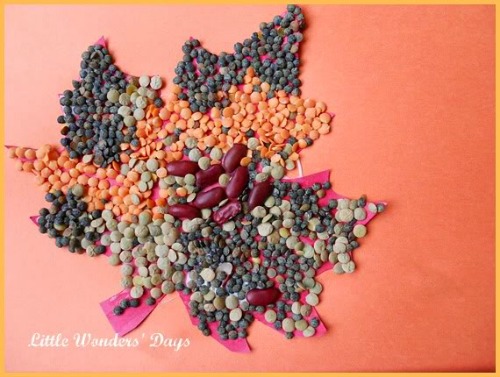 Bright reds, brilliant oranges and vibrant purple shades, all add to the beauty of fall. Re-creating a fallen leaf is easy to do with a mosaic made from colorful beans and lentils. Like this one by Little Wonders Days.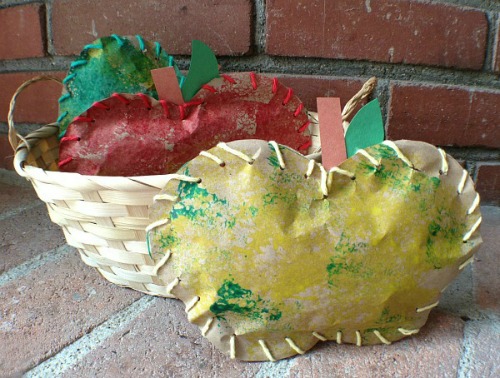 The kidlets will have so much fun painting and stuffing and lacing this fine fall apple craft by Buggy and Buddy. It'll keep them busy for a while, that's for sure.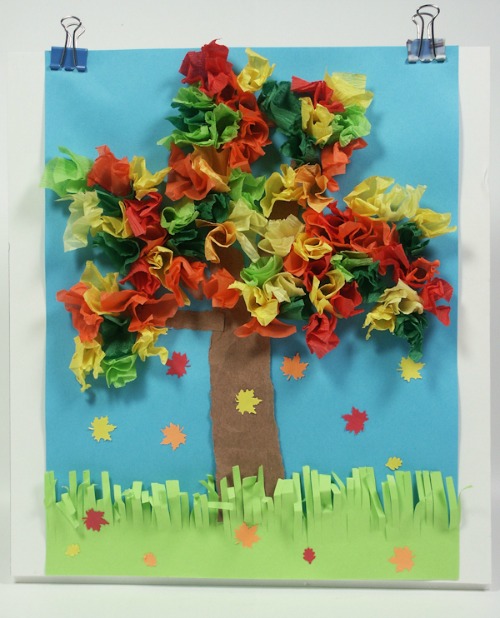 Collages always make great creative activities for kids. Have the little ones make a collage tree from scrunched up pieces of colored tissue paper. The Frugal Crafter has a neat video tutorial for you to share with the kids.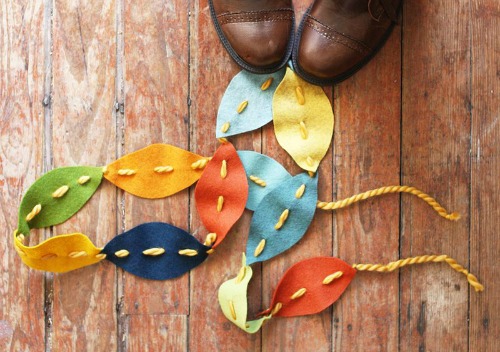 This fall leaf garland is so pretty. It totally captures the look of fall and the kiddos will have fun chopping up bits of felt to create their fall garlands. Head on over to A Beautiful Mess to get the run down on how to make this cute fall craft for the kids in your life.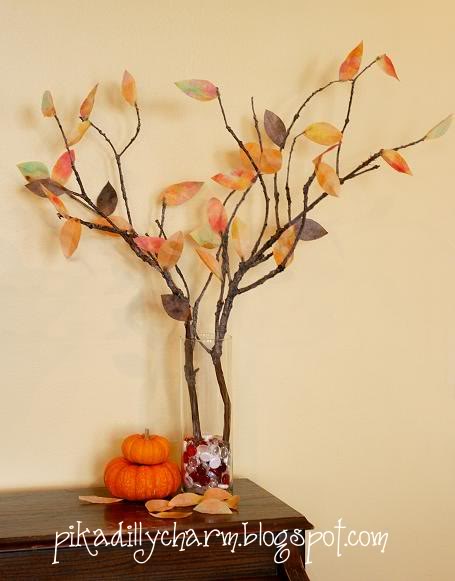 Pikadilly Charm turned old coffee filters into a pretty cool looking fall tree. And you can get the kiddos to create their very own fall tree too.
So, there you have a few ideas for fall craft projects for kids. Now go enjoy them with the munchkins.