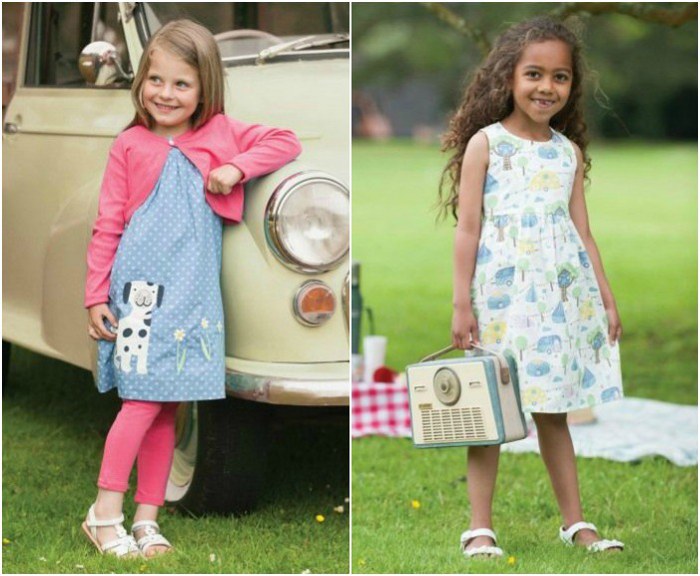 Spring is in the air. I can feel it in my bones.
The days are getting longer, the sweet sound of birdsong has replaced the alarm clock and yesterday… I stepped out without a coat. Methinks it's time to start shopping for a new spring wardrobe.
If you're as psyched about the change of season as I am, I have one word for you. Frugi. No it's not some random expletive that I just happened upon. It's an online kids boutique with an adorable 2015 collection of spring clothes for girls (because nieces love new spring clothing too).
It's also an Eco-friendly clothing line. From organic party dresses, to skorts, to cardigans and organic cotton t-shirts, this is a bright and playful assemblage of clothes that will have young girls (and their parents) wanting to start spring early.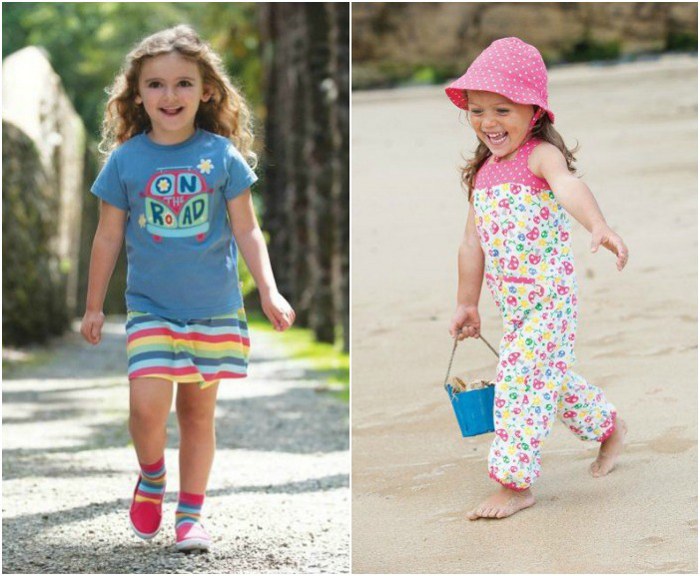 Frugi, the makers behind the clothes for 0 to 10 year olds, are a UK based company with a heart for giving back.
And they do so in a big planet sustaining way. No less than 1% of their turnover goes to supporting environmental causes such as the Wildlife Trust, the Woodland Trust and the Bumblebee Foundation Trust. On top of that, they hold an annual warehouse clearance and donate all the proceeds to an orphanage in India.
I told you they had a heart. As well as an eye for creating gorgeous garms. Go feast your eyes on a few of my favorite picks from the SS15 collection.
Spring Clothes for Girls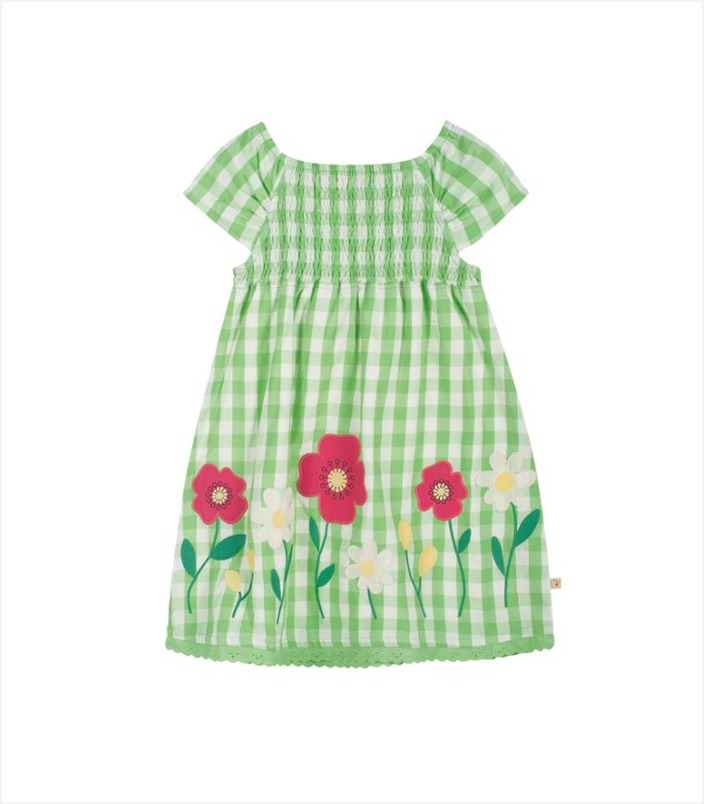 Gingham Style Organic Dress: Oh I do love a bit of gingham, don't you? This beautiful woven smock dress is just the thing for those lazy spring afternoons in the park (out of stock).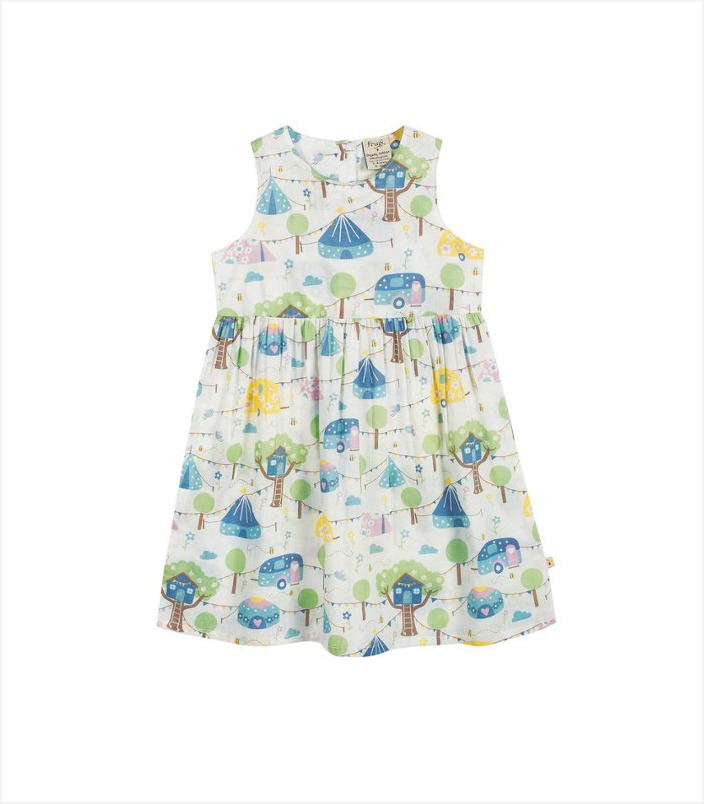 Pretty Party Spring Dress: A pretty print dress that would look great on, where ever it's worn. That means it'll work for the beach, picnics and well as parties (out of stock).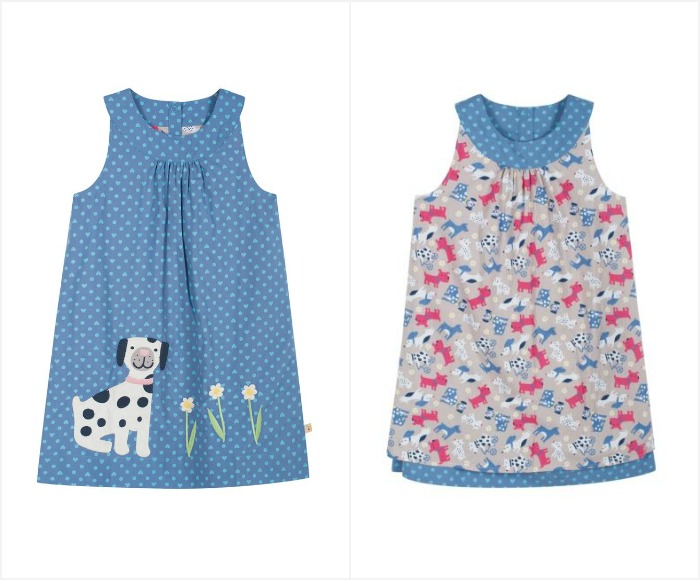 Reversible Pinafore Dress: It's two dresses in one and as cute as cute can be. This organic cotton spring dress for girls is lightweight and easy to wear – on account of the poppers on the back. Now, which side will your little miss want to wear first?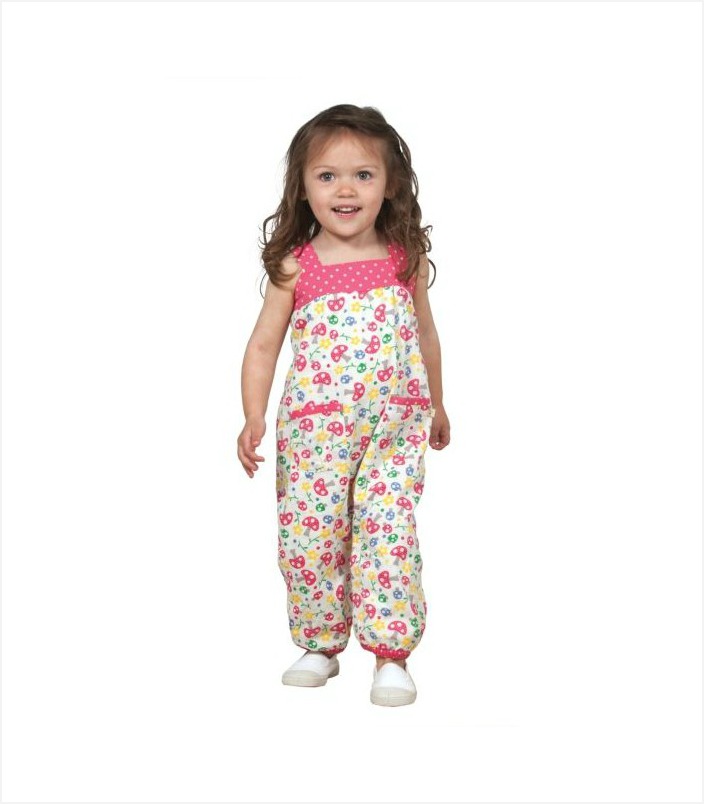 Springtime Dungarees: These printed dungarees are just the thing for tiny toddlers to romp around in this spring. The elasticated straps and inside leg poppers make changing diapers a cinch.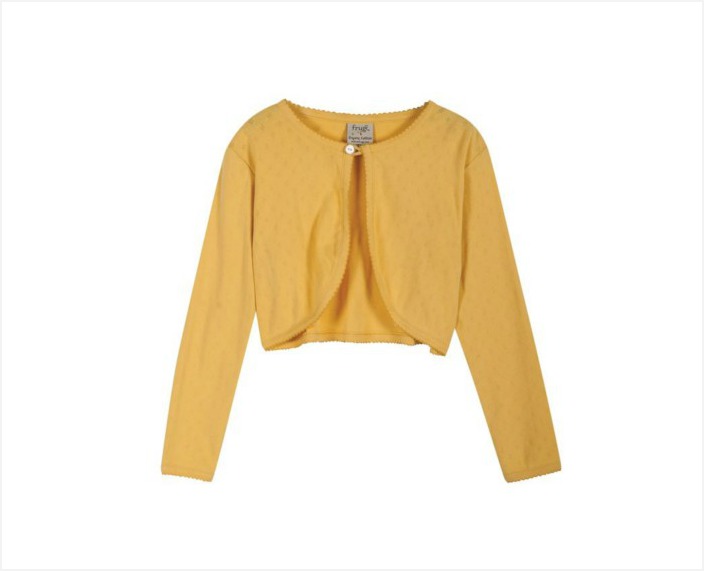 Girls Spring Cardigan: Love layering? So do I and this double-knit sunflower cardie is just the thing for throwing over a dress or casual top. Available in captain blue and raspberry too (out of stock).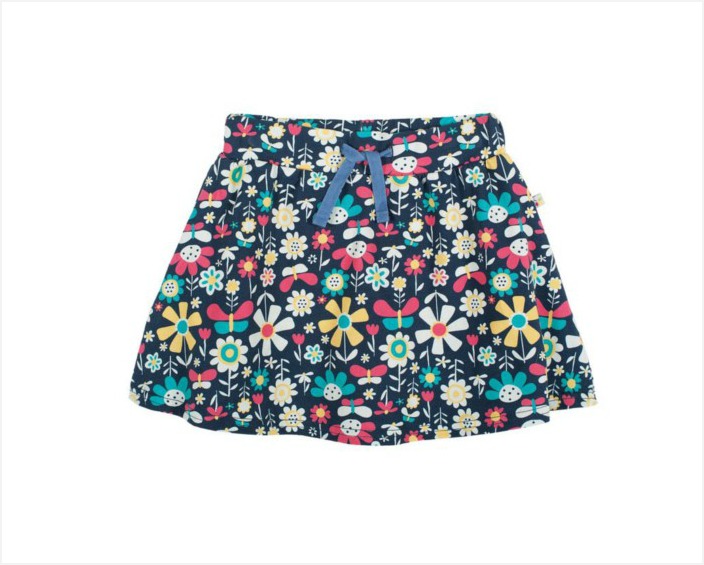 Spring Skort: It's a cheeky skirt and shorts combo that's simply perfect for little tumblers or cart wheelers. The skort is elasticated at the waist with a drawstring that can be adjusted, for an extra snug fit.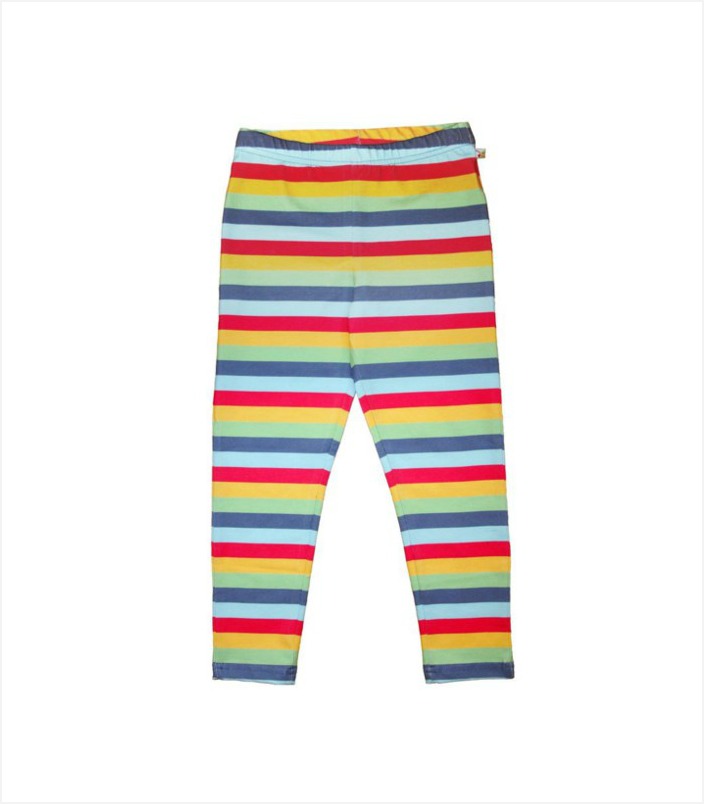 Organic Cotton Leggings: Because all girls need a cool pair of leggings right? These would look great with a little spring dress, as well as provide an extra layer of warmth on breezy days.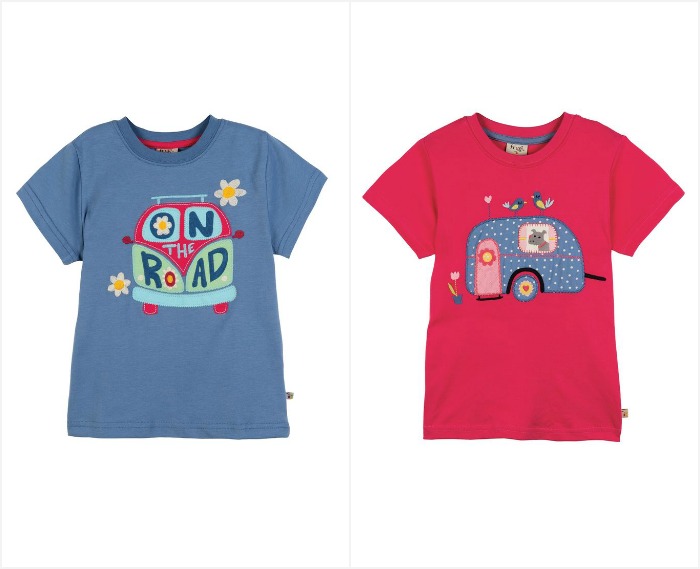 Anya and Alice Applique T-Shirts: Lightweight, super soft and stretchy jersey tees with pretty applique designs. No little girls' spring closet is complete with out one.
If you're interested in seeing more from Frugi, head on over to their website to check out the rest of this fab collection. And just so you know, they ship worldwide too.
Did you love these spring clothes for girls? Well like, pin and tweet them out.