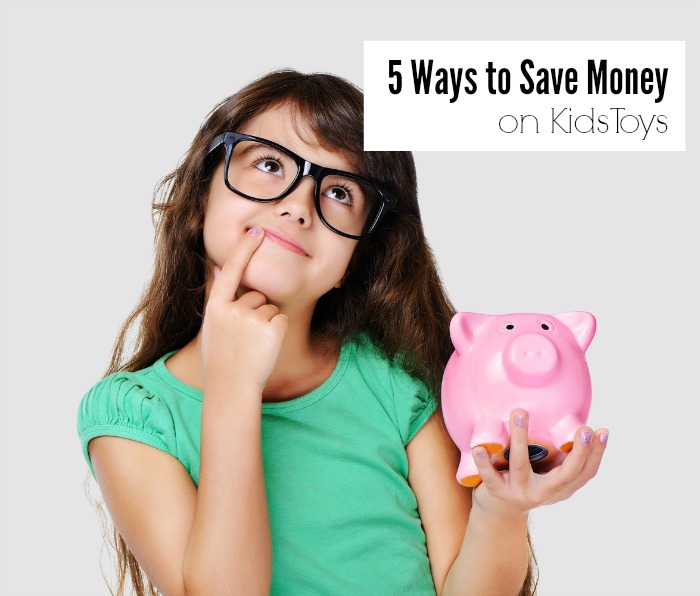 OK. It's time we explored a few ideas on how to save money on toys. Are you with me?
Anyone who has kids or buys toys for kids knows just how expensive they are. And the prices seem to grow crazily each and every year.
Just the other day I was looking at doll houses as a potential gift for my niece. I saw some mighty pretty ones too but when I went to look at the prices, I darn near choked on the glass of water I was drinking at the time.
Damn! When did dolls houses get THAT expensive?
But you know, buying expensive toys isn't the only way to lavish gifts for our little munchkins. You could look at cheaper toy options. Or you could look at other ways you can save money on kids toys AND still get them something which is way cool.
Are you ready to find out how you can spend less money on kids toys? Check these tips out.
1) Save Money on Kids Toys By Buying Used

Yes, I know what you're thinking… 'that's not very hygienic' and there are certain things that I would, no way in the world, buy second hand, but buying the occasional used kids toy… I'm open to that.
Besides, used toys don't necessarily have to be taken out of the package in order to be considered "used".
Some very lucky children receive more than one of the same gift and parents tuck them away, fully intending to return the toy(s), yet never do.
Just take a look at some of the stuff lying around at garage sales, thrift stores, market places and even online auction sites like eBay. You'll find some new "used" toys which come complete with their original packaging.
If you do happen to spot a used toy that isn't packaged, just make sure that it's something you can wash and disinfect before you make your purchase… like machine washable plush toys and toys made from plastic.
Bear in mind, a stuffed toy with an electronic device inside is going to be near on impossible to thoroughly disinfect.
2)  Save Money on Kids Toys By Saving Old Toys?

Children don't spend a whole lot of time thinking about whether their toys are brand new or not. They just want toys that are fun to play with.
So when your older kids outgrow their toys, why not pass these along to their younger siblings or the children of family and friends?
Kids often lay claim to other kids stuff anyways.
Ever had to break up a squabble between two kids where one 'claims' the toy they 'found' down the back of the sofa was there's… when it clearly wasn't?
Yeah, I know you know what I'm talking about.
Recycling toys is where it's at.
In some towns they even have Mommy groups that get together on weekends to trade clothes or toys. They're usually free to join, so check to see if there is something like that in your area. 

3) Spend Less Money By Having a Yard Sale

Before the gift giving occasion rolls around, consider having a yard sale.
Not only will you get rid of an awful lot of toys you may not need, but you can recoup some of the money that'll go towards buying new gifts or toys.
Encourage your children to clean out their closets for the yard sale. They'll get all excited at the prospect of being a part of the yard sale.
Consider donating any toys you don't manage to sell on the day to a worthy charity.
Most charities will also give you a donation receipt which you can use to deduct some money from your income taxes!
4) Save Money By DIYing your Own

Most kids of any age love something that's been specially made just for them.
I'm not very talented in the craft making arena but I have a sister who is a dab hand at knitting. I'm secretly envious of the fact that she can make all manner of stuffed toys and other cool things.
If you are a crafty person then the possibilities of gift options are endless. Check out this do it yourself guide to making kids toys. There are some unbelievably fabulous ideas there.
5) Save Money on Toys – Give Memories Instead

Almost any toy can be bought, sold, broken or forgotten but a memory… now a memory can last a lifetime.
How about a trip to the zoo or a theme park, a movie night in with a big bowl of hot buttered popcorn or even a family camping trip.
You may just find these to be the best gifts you can give your child, all without breaking the bank to do so.