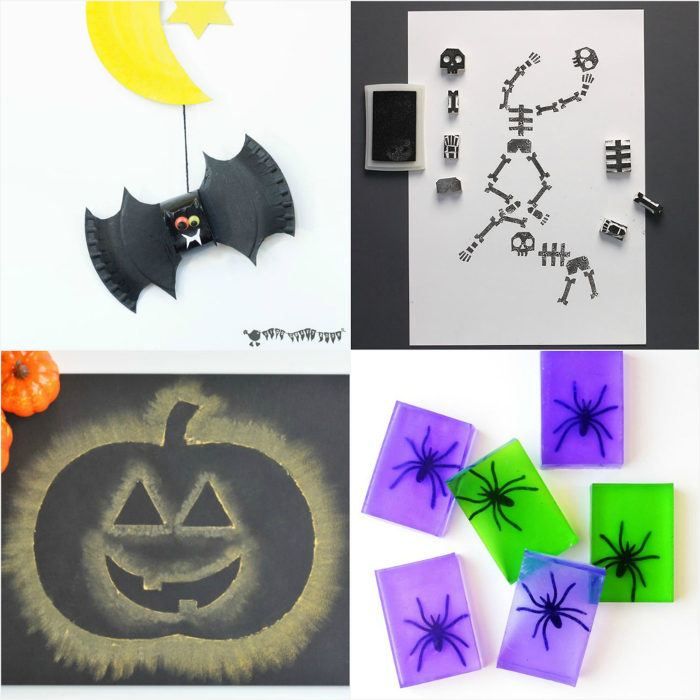 A sweet round-up of low maintenance kids Halloween crafts. Because sometimes, you want to do something creative that's also just easy. And fun! We've got a crafty little selection for you. Get ready to create!
Kids Halloween Crafts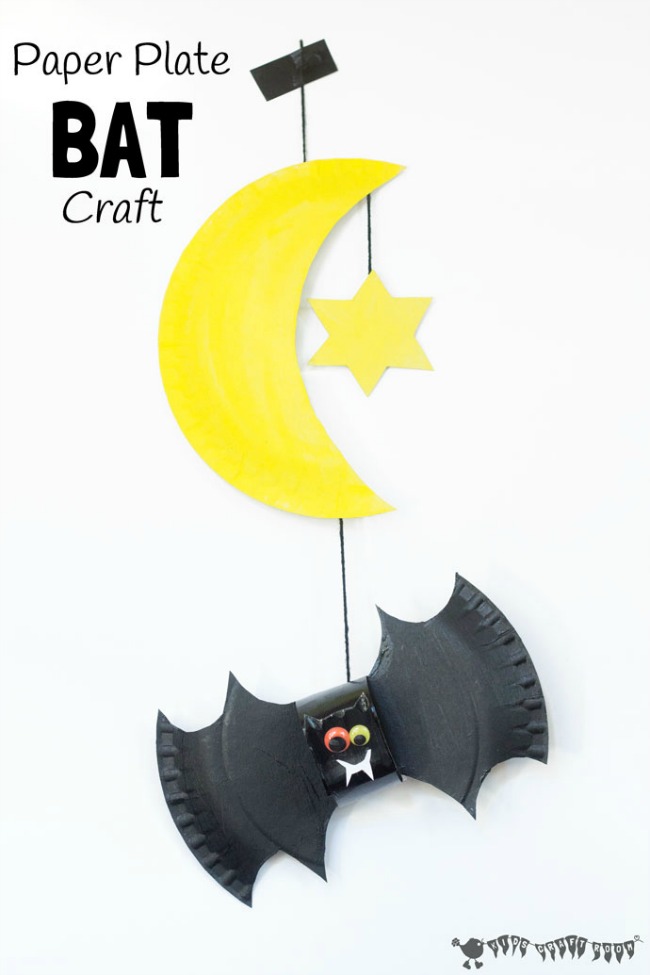 1. Paper Plate Bat Mobile (via Kids Craft Room): The things you can make with a couple of paper plates. Pretty impressive eh? Make your version really pop with a lick of glow-in-the-dark paint.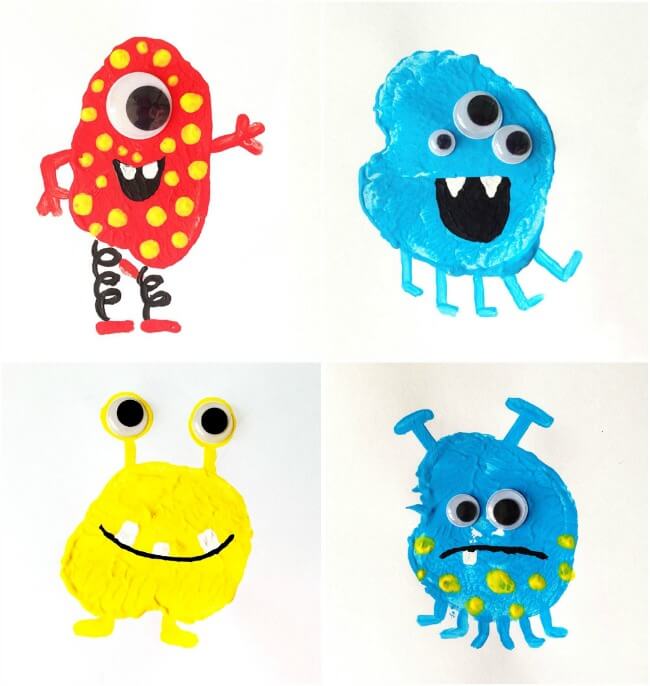 2. Potato Print Monsters (Via Mollymoo Crafts): Ahh potato stamp artwork. We love it because it's so easy and encourages free flowing creative expression. Even if you don't think you're all that arty. A good kids Halloween craft for preschoolers.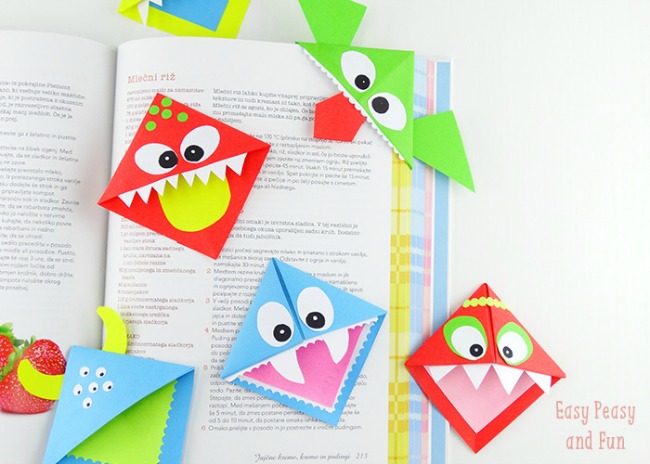 3. DIY Monster Bookmarks (via Easy Peasy and Fun): Sticking with the monster theme, these monster bookmarks are a fun and practical Halloween craft for the kids. There's a bit of paper folding involved, but nothing too taxing.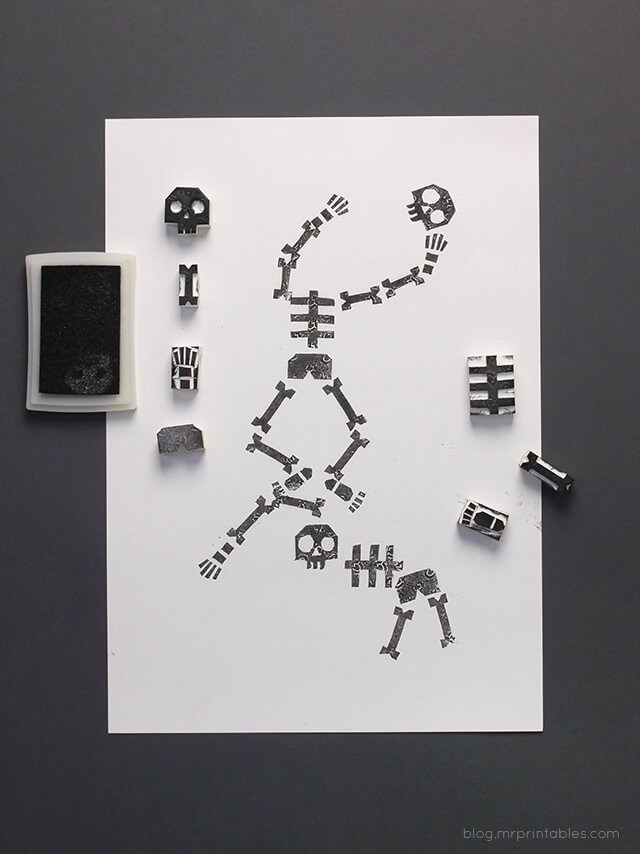 4. Stamping Skeletons (via Mr Printables): Make goofy skeleton artwork. How much fun do you think the kiddos will have with this? You'll want to carve the stamp pieces yourself, if you're doing this as a Halloween craft for really small kids. Then stand back and let the stamping frenzy begin.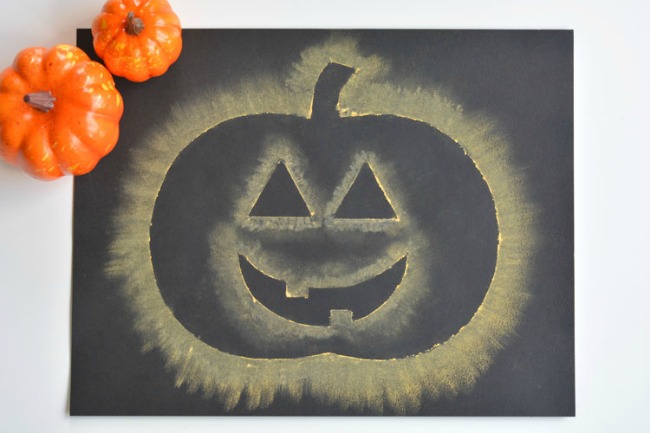 5. Chalk Stenciled Pumpkins (via One Little Project): A great alternative to the traditional pumpkin related Halloween crafts.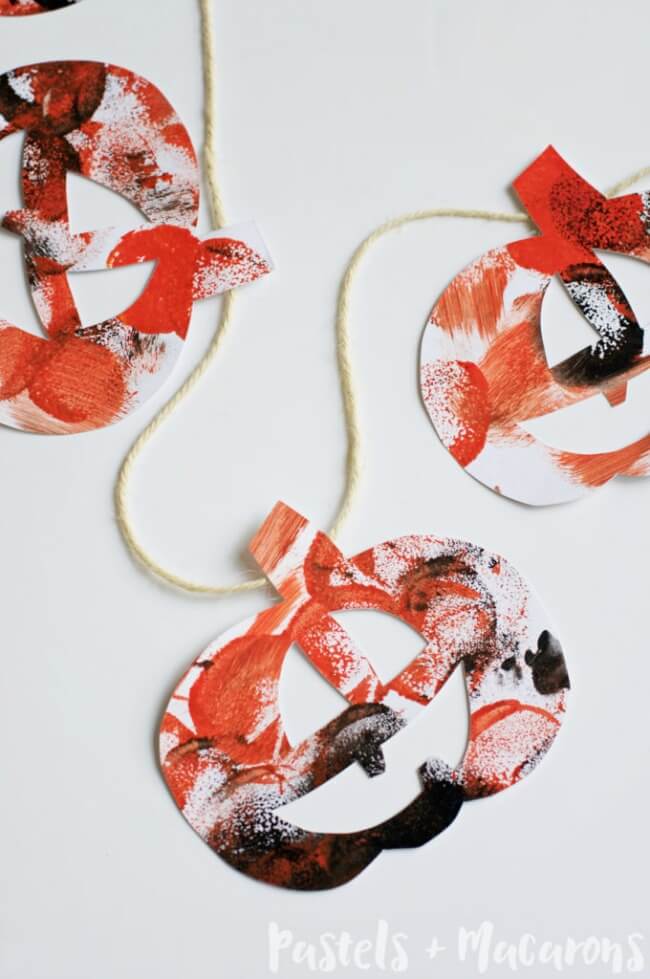 6. Jack O'Lantern Garland (via Pastels and Macarons): Need to add to your Halloween decor this year? Get the kids to make something spookingly cool. Starting with this garland.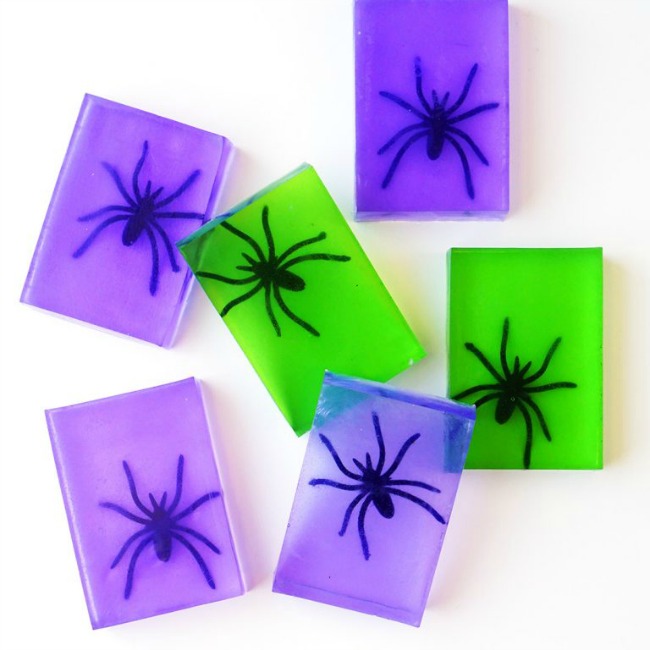 7. Spider Halloween Soap (via Happiness is Homemade): This is not your typical kids Halloween craft, but it does have a very practical use – getting the little ones to wash their hands more often, because a 'spider' trapped in a bar of soap is somewhat intriguing.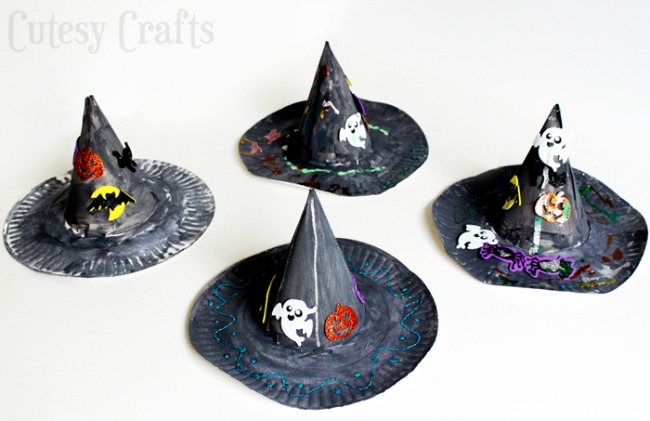 8. Paper Plate Witches Hat (via Cutesy Crafts): And here's another great way to use up left over paper plates. Turn them into the wickedest of witches hats.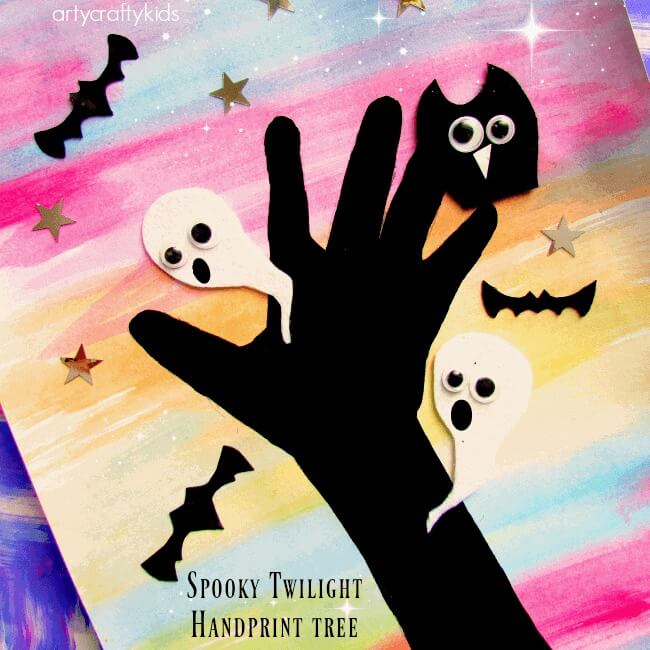 9. Spooky Twilight Handprint Tree (via Arty Crafty Kids): All it takes is a handprint and a few spooky little add ons. Easy peasy!