The holidays are fast approaching, and like most of us, you're probably getting a little worried about all your friends' kids that you still need to find presents for. Finding Christmas gifts for teenage tomboys is probably the biggest challenge of all. The number one mistake people make when shopping for tomboys, is thinking they all like the same stuff. And just 'boy' stuff at that.
Thing is, some tomboys like make-up, some don't. Some like the color pink, some don't. Some are blatant rock chicks, others are more country… and so on.
There is no clear cut 'tomboy' box to tick. Your best line of defense is to find out what type of tomboy they are before you go spending coin.
Now, if you're looking for gifts for non-girlie girls who are into sports and/or outdoor activities, you're in the right place. Just remember – not all outdoorsy tomboys like sport, and not all sporty tomboys like the great outdoors. Some like a bit of both. Yep, we know it's confusing, but we've got you. 
Christmas Gifts for Teenage Tomboys
1. Suretex Hiking and Camping Backpack: With tons of space for her camping gear, and even more room for snacks and gadgets, she'll be one happy hiker. A sweet Christmas gift for that bold teen niece of yours – the one who enjoys long muddy walks and climbing mountains like a champ. If she's anything like us, she'll put ALL those backpack pockets to good use.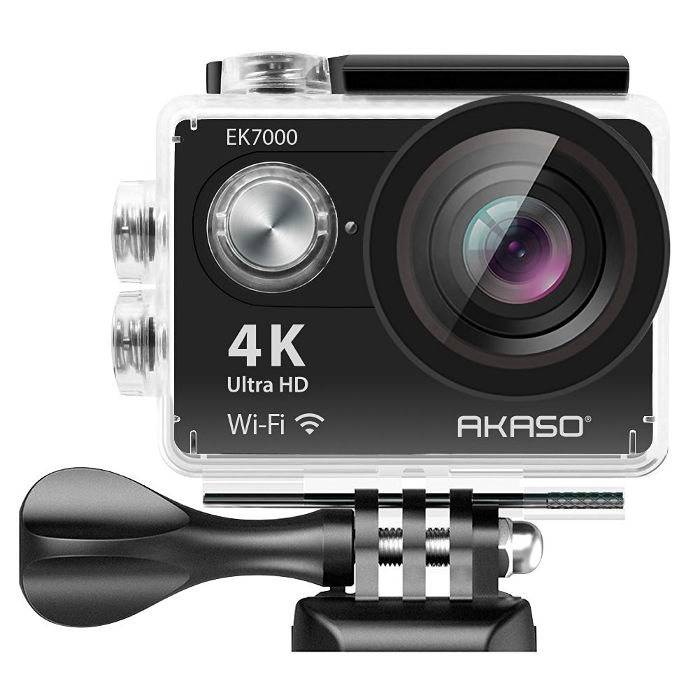 2. AKASO EK7000 Action Sports Camera: If she's a sporty tomboy, chances are she isn't afraid to go to the extreme. She lives for the thrill. Now, if only there was a way to capture what she sees as she flings herself off the edge of a cliff or rough rides down rocky dirt tracks. Wait, there is. And it costs a lot less than a GoPro. This action camera looks like it would make an awesome Christmas gift for a teenage tomboy.
See how the AKASO measures up to the GoPro HERO+ here.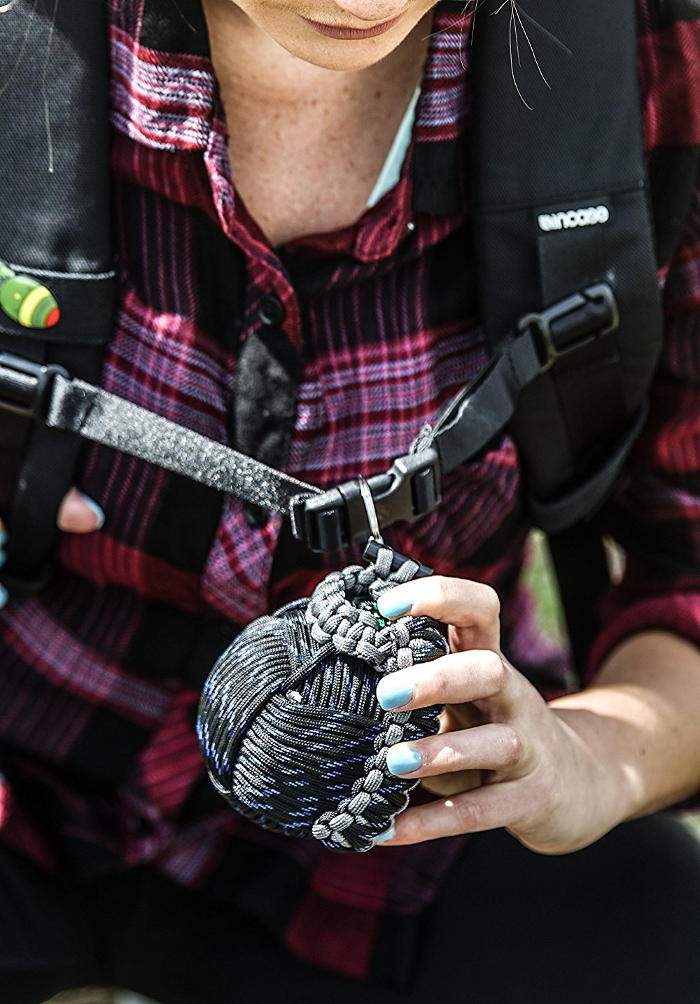 3. Holtzman's Paracord Survival Kit: Is it a more practical gift you seek? This survival kit looks pretty handy. If your niece enjoys exploring the great outdoors, she'll tell you all about the pain of forgetting to pack Band-Aids or a box of matches. So, here's something we think she'll love; a little ball of useful bits and bobs. Just clip it onto her bag before she heads out, and she'll be all set.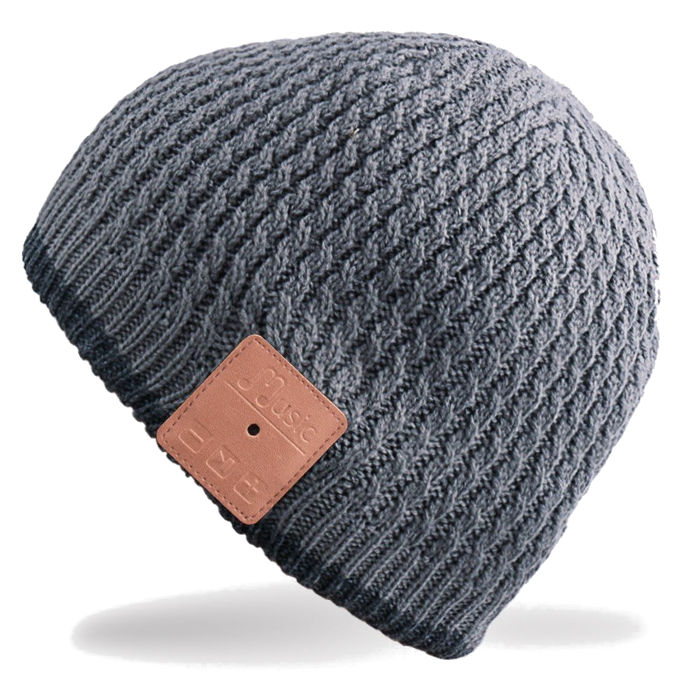 4. Bluetooth Beanie: Two things most teen tomboys like – a nice looking beanie, and music of some sort. So why not combine the two? She'll get to listen to her favorite tunes without having to fiddle with headphones while riding her bike, snowboarding, show jumping or doing whatever outdoorsy/sporty thing she's into. And, she'll look cool too.
5. Hydro Flask Insulated Water Bottle: Give this Hydro Flask to your sports loving outdoorsy girl, and she'll be forever grateful. Especially as she can use it to carry hot drinks to the ice rink, as well as keep her drinks cold drinks when going on long bike rides.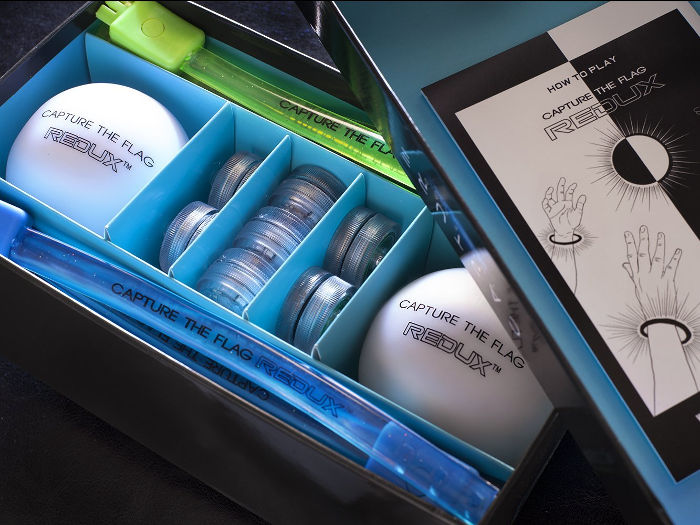 6. Capture the Flag REDUX Game: Now this looks like a fun way to get active. Great for parties, camp outs, or just because anything that involves tracking and capturing a glow-in-the-dark orb has to be tried at least once. Stick this on your tomboy's Christmas gift list, and let the hunting begin.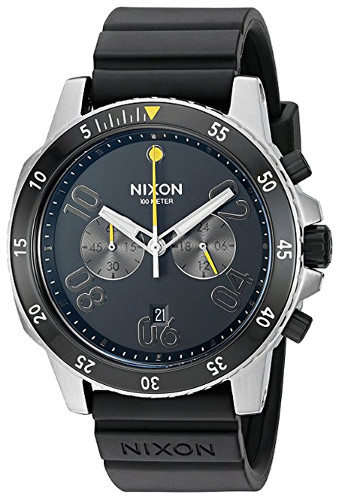 7. Nixon Men's Ranger Chrono Watch: You don't see many people wearing watches these days. Blame smartphones. Ugh. That said, when you do see someone wearing a good quality watch, you take note. If you're a watch geek you might even throw out an admiring nod. Get your tomboy niece a Nixon Ranger for Christmas, and she'll be impressed with big dial face and rugged strap. She'll also be impressed that you took the time to pick out something so distinguished and unique.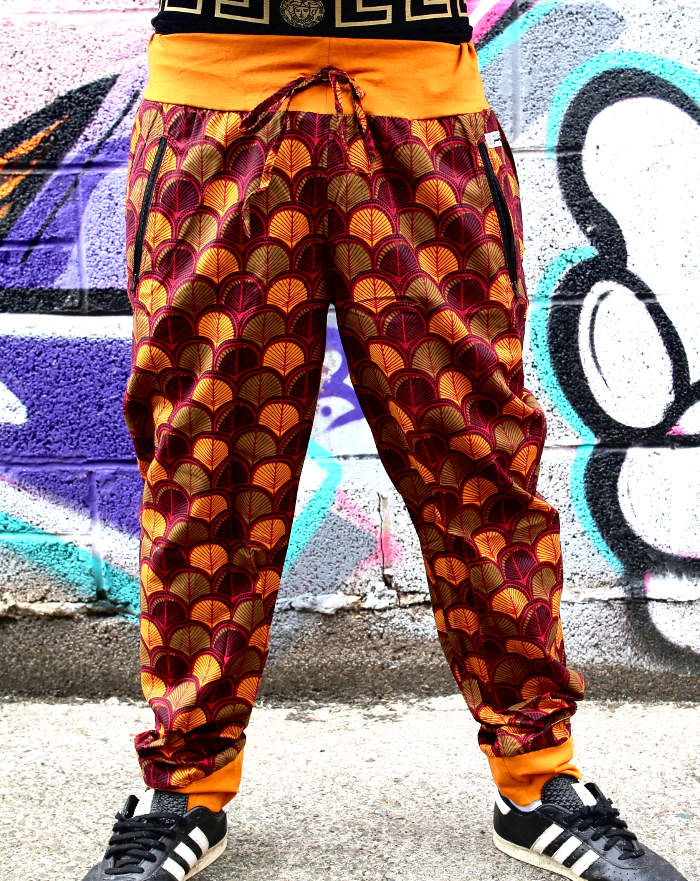 8. Patterned Pants: Oooo, patterned pants. We like. More importantly, your teen giftee is likely to like too. They're a little quirky, definitely out there, and at the moment pretty much on trend. Plus, they have a nice loose fit, making them awesome pants to chill in. But, if your girl suddenly gets an urge to climb a tree (random, we know), these roomy pants can accommodate that too.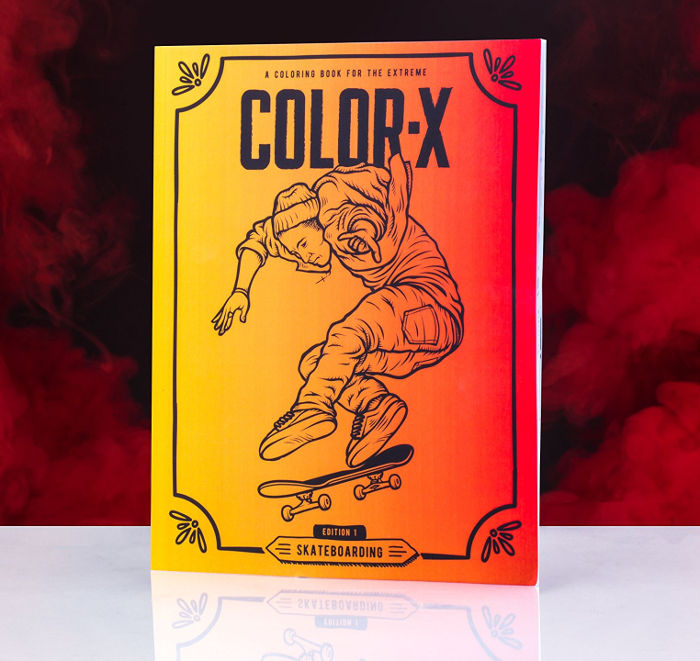 9. Skateboarding Coloring Book: If your girl digs skating we've found a real gem for her. This funky little coloring book is filled to the brim with pictures of skaters performing gnarly tricks and stunts – cool stuff she'll vibe off. And the perfect excuse to flex her creative muscle once she's done practicing kickflips and whatnot.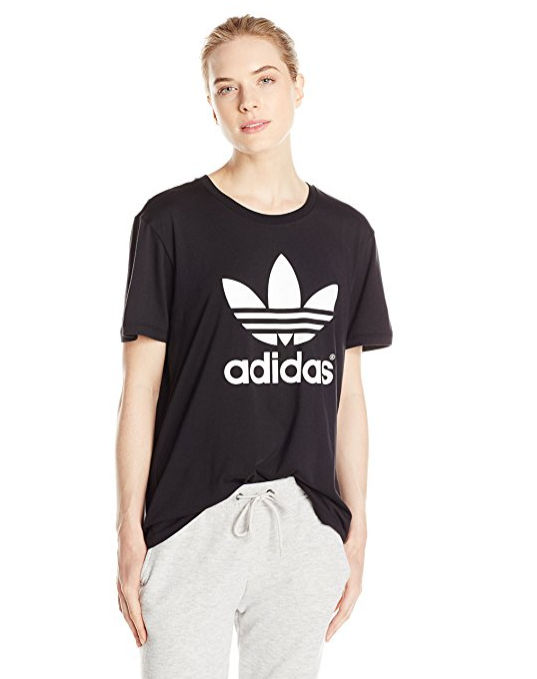 10. Adidas Boyfriend Sports Shirt: Looks like just another basic tee. But this baggy Adidas shirt is the kind of thing you'll see in the wardrobe of any sporty tomboy. Simple design, cool brand with a popping logo, and comfy fit. We reckon these tees are a good gift choice for a non-girlie girl.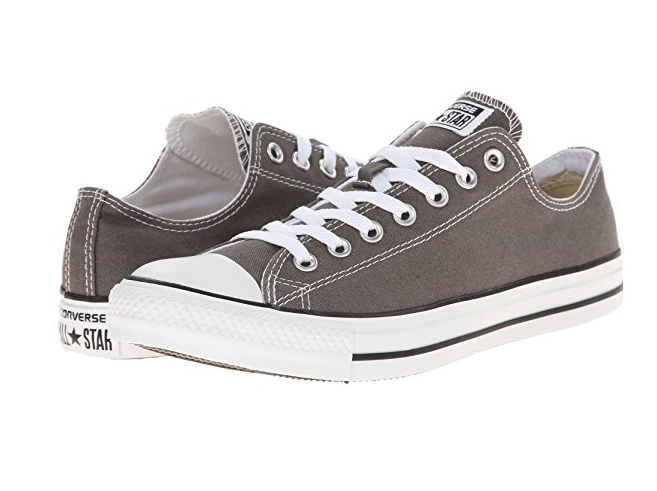 11. Converse Chuck Taylor All Stars: A simple, yet trendy pair of sneaks go a long way. Sporty and non-sporty tomboys love Converse All Stars not just because they're classic kicks, but because they give any outfit that cool, laid back look.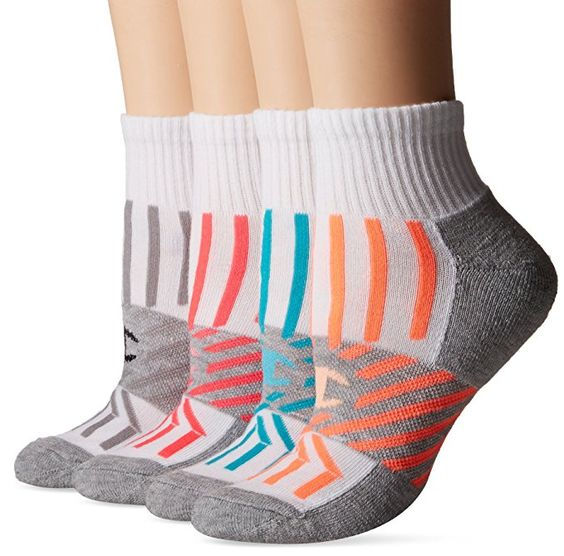 12. Champion Sporty Performance Ankle Socks: Socks might not be what comes to mind when you're searching for that perfect teen tomboy gift, but everybody needs them. Most 'pairs' in my niece's drawer are made up of two odd socks that have been lived in a little too much, if you know what I mean. Buying your own socks is a chore. You appreciate them more when someone buys them for you. Especially if you live an active lifestyle, as sporty/outdoorsy tomboys tend to do. Buying socks is a thoughtful thing to do. It shows you know them. So, fill up their stocking stuffers with some good quality socks. They'll love you for it.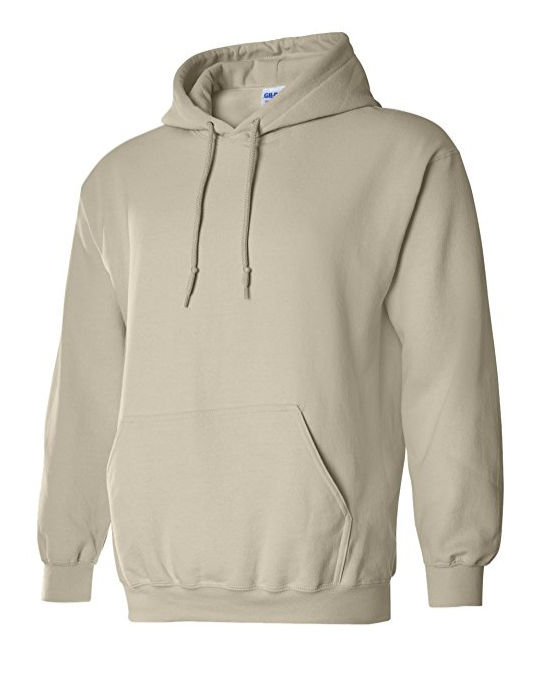 13. Neural Hoodie: Another simple gift that's sure to please a sporty or outdoor loving tomboy is the good old-fashioned hoodie. The hoodie is a classic wardrobe must-have, perfect for  those chilly evenings (or to use as a goal post for a spontaneous soccer game).
14. Snapback Trucker Hat: If they're not wearing beanies, they'll be sporting one of these for sure. Get a snapback for your BFFs teenage daughter, and you're sure to go from 'just another adult' to 'a grown-up who gets her'. What makes  these hats even cooler is that you can personalize  them. Go for a phrase or a word she says often, and you'll nail this gift.
Hope you enjoyed our selection of gifts for teenage tomboys. Got a fave? Let us know.