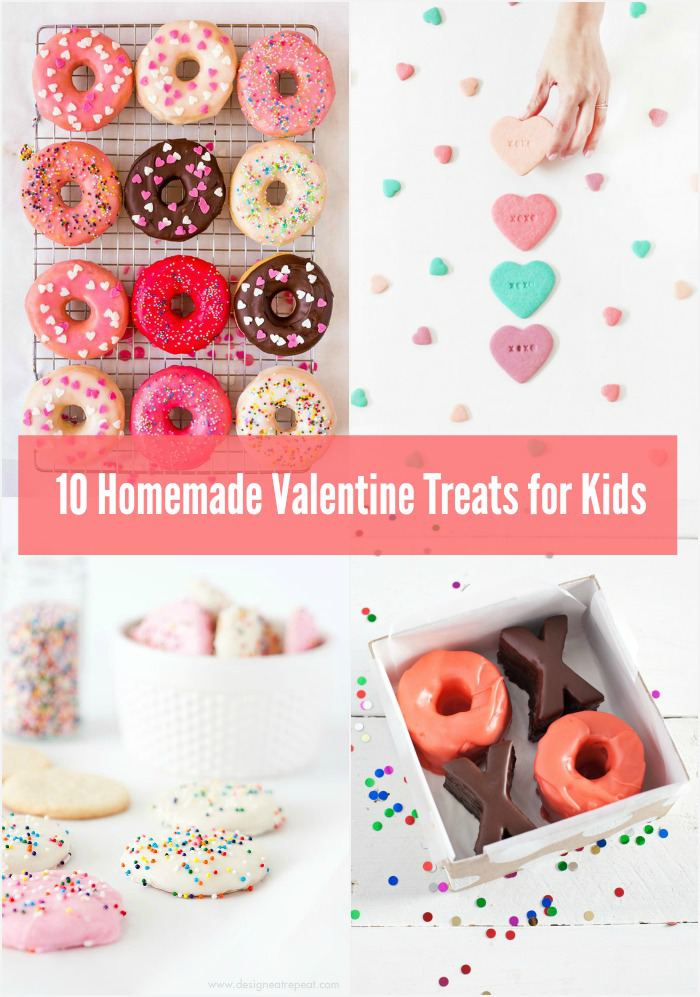 If you're the kind of person who enjoys getting sickly sweet with the littles when Valentines comes around, then this, my friend is for you.
You see, as much as Valentines Day is about appreciating our loved ones, that wee bit more. It's also a time when you can bake your heart out and go crazy with lashings of icing and colorful sprinkly bits. Mmm sprinkles!
Do you need an excuse to break out the baking tins this Valentines? Because there's a seriously sweet recipe collection featuring decorated donuts, cookies and more, simply waiting for you to dive into. Perfect for making with the kiddos or for them. Let's go check them out.
Homemade Valentine Treats for Kids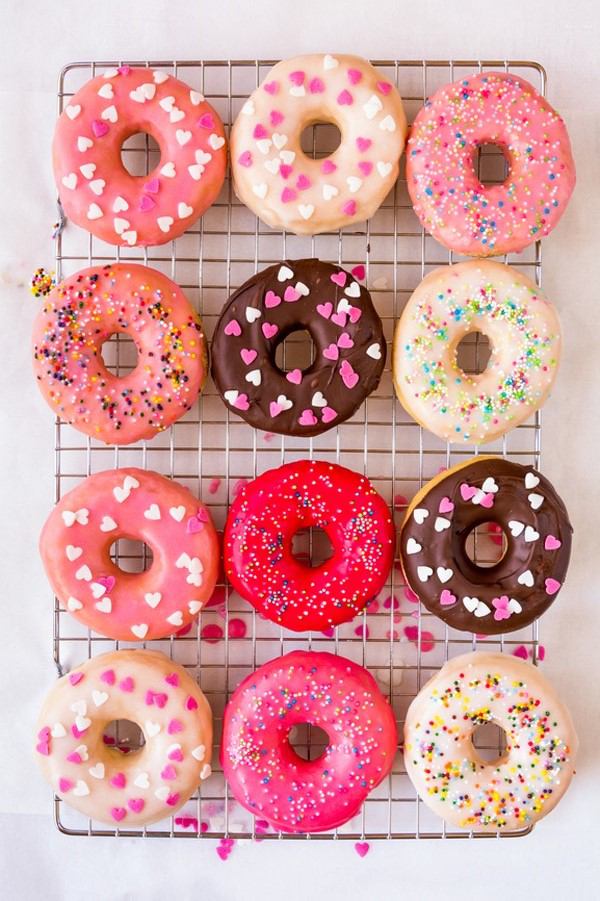 1. Colorful Donut Glaze: Just look at the glaze on these donuts. Makes you want to lick the screen, right? Hmm, maybe not. Here's a better idea. Head on over to A Subtly Revelry, grab the recipe and start making your own yummy Valentines treats.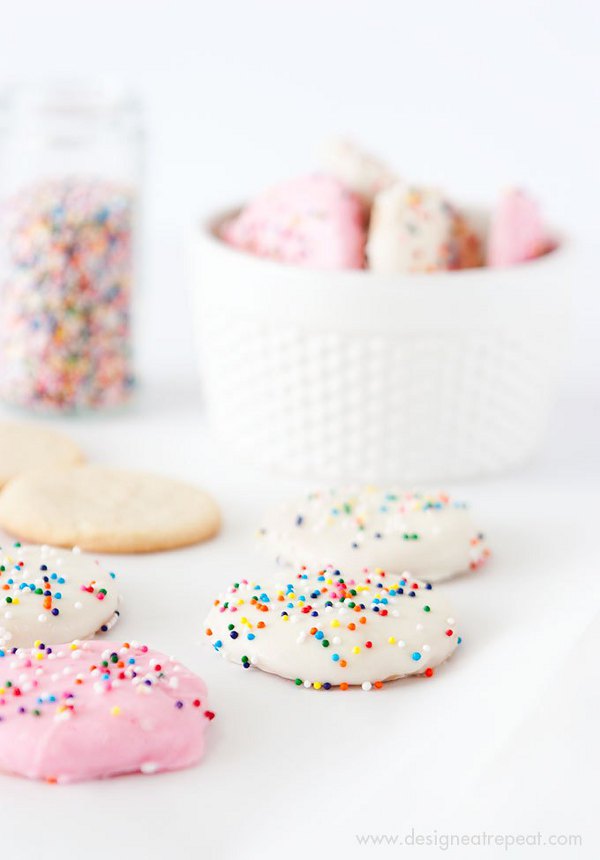 2. Frosted Animal Cookie Wafers: If you like your cookies with more crunch than chew, this is the recipe for you. Just don't ask why they're called animal cookies, because I don't know. What I do know is that they look divine. Check out Design Eat Repeat if you'd like to bake these treats for your littles this Valentines.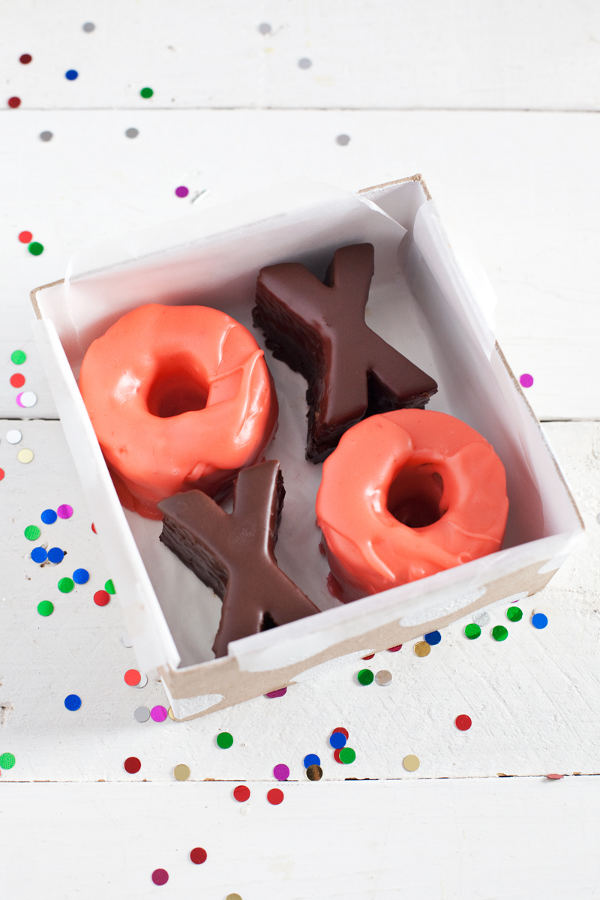 3. Homemade Treat Box: Totally XOing this next valentines goody. A Beautiful Mess do an awesome job of not only teaching you how to make these, but also how to craft a pretty treat box too.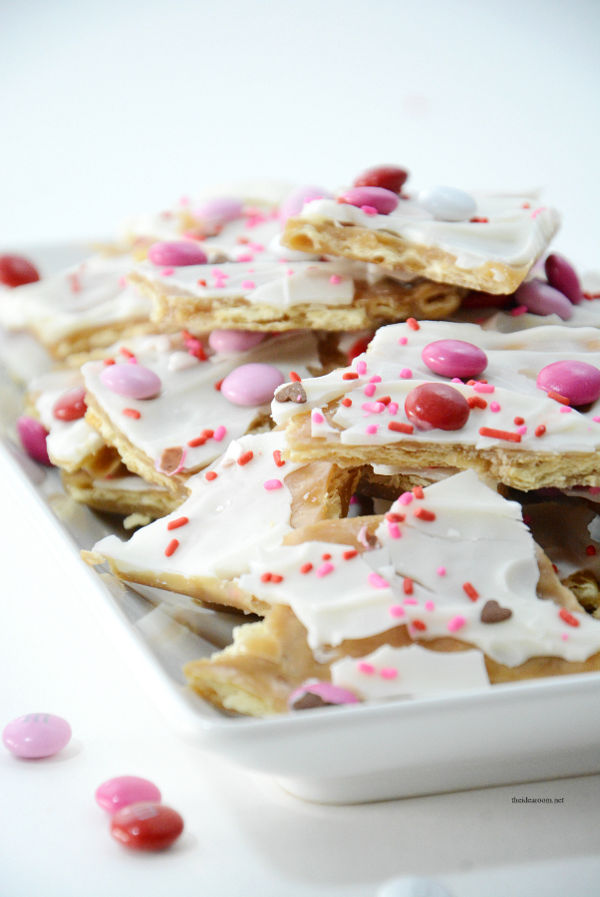 4. Saltine Cracker Toffee: Who knew you could eat a salty cracker this way? How cool would it be to make this with the kids for Valentines? You game? Here, follow this recipe from the folks at The Idea Room.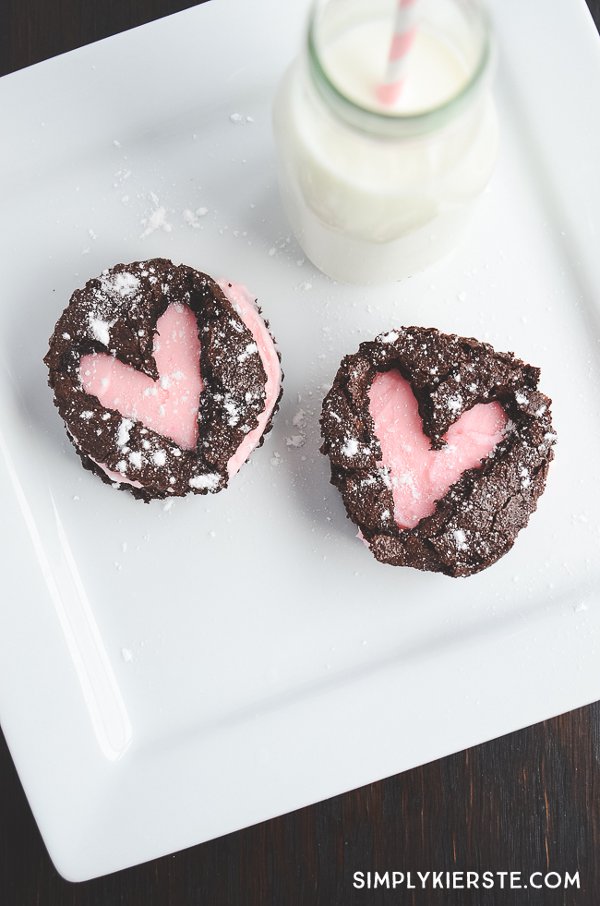 5. Layered Heart Brownies: If you're a chocolate lover, indulge in a brownie. Not just any brownie, mind you. But a very special layered heart cookie brownie. Simply Kierste breaks down the steps for you perfectly.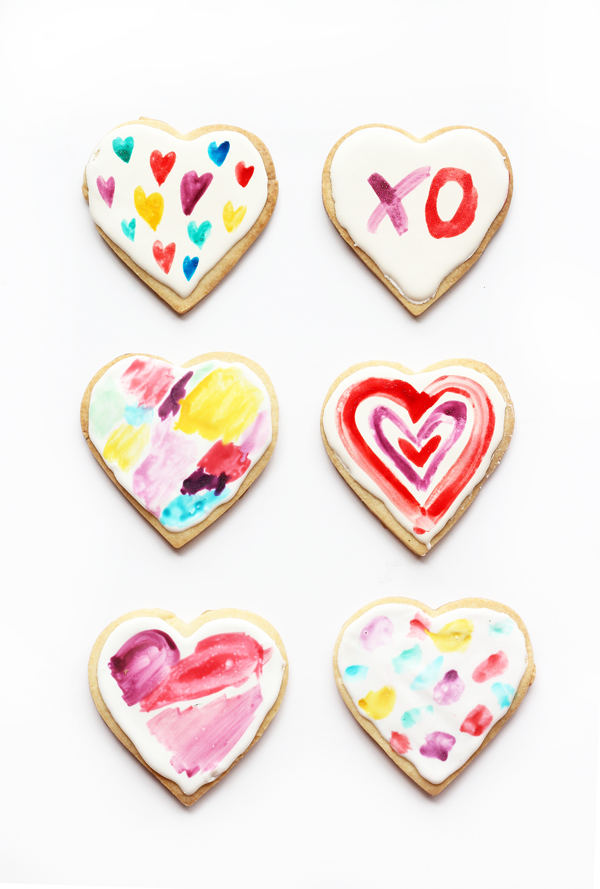 6. Watercolor Heart Cookies: Now this is edible art at its sweetest. Seriously, how much fun do you think the kids will have painting making these? Go ahead, grab the recipe from The Sweet Escape and find out for yourself.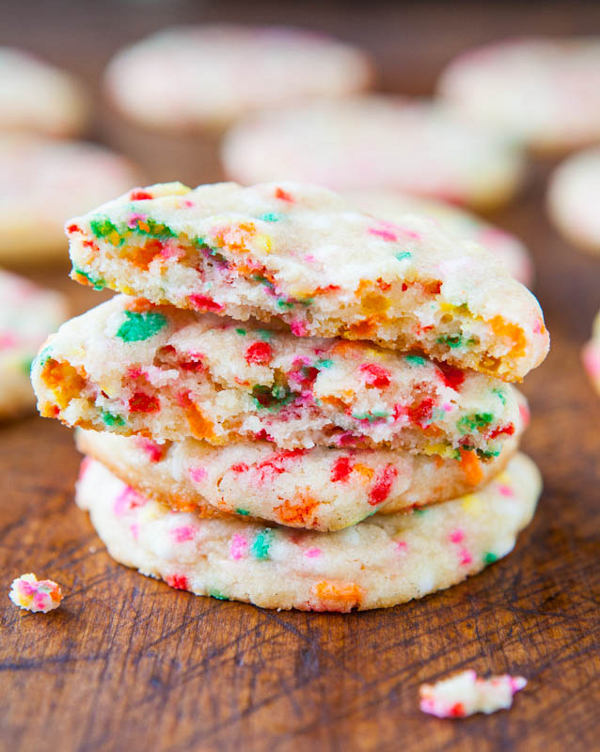 7. Chewy Sugar Sprinkles Cookies: The gooey goodness of a chewy cookie meshed with all the colors of the rainbow. Sweet! Find out how to make these goodies from Averie Cooks.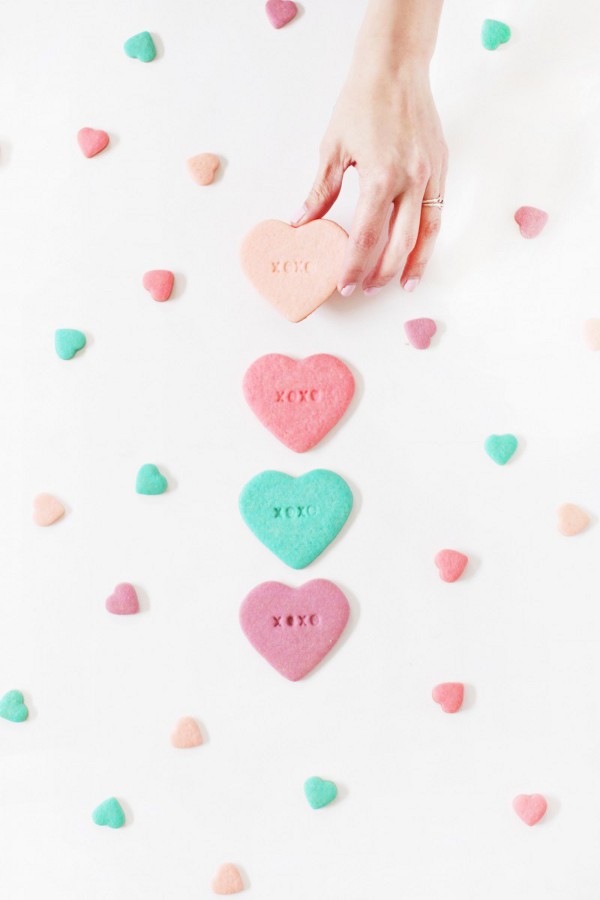 8. Conversation Heart Cookies: Want to know how to make sugar cookies more appealing as a Valentines treat? Turn them into conversation cookies, with sweet messages and lots of hugs and kisses. Lovely Indeed has the best recipe for these.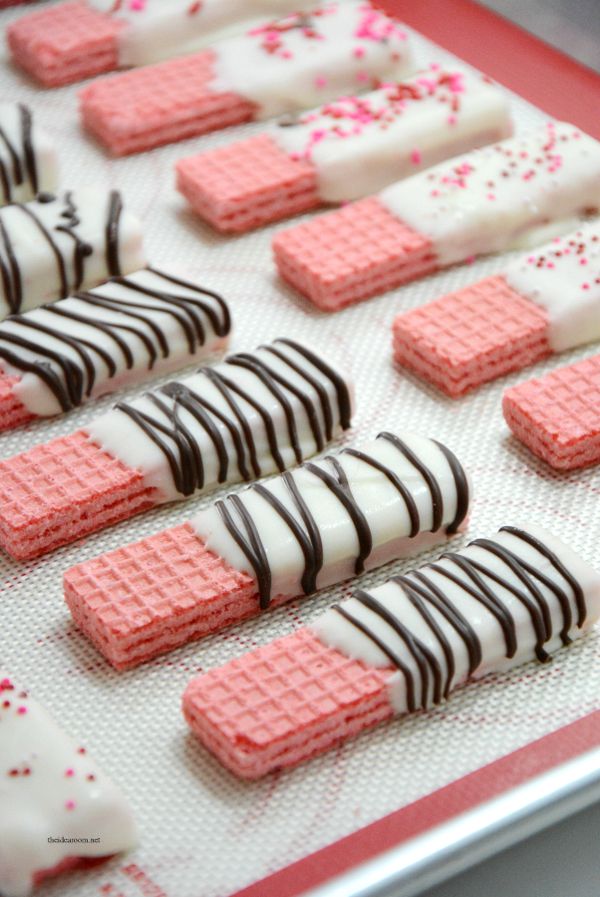 9. Chocolate Dipped Wafer Cookies: For an easy way to fancy up a plateful of wafers, just add chocolate and sprinkles. Lots of sprinkles. Check out the recipe over at The Idea Room.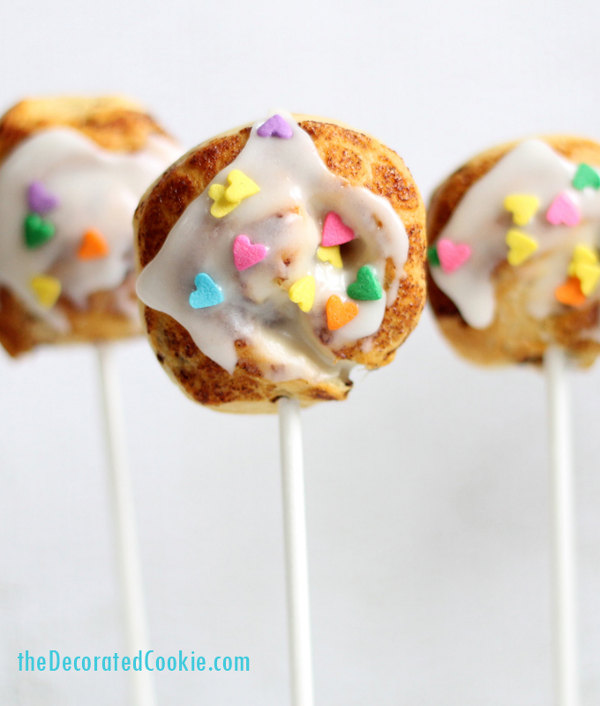 10. Mini Cinnamon Roll Pops: Here's a really simply way to transform the humble cinnamon roll into something a little more… Valentines-y. Just look at those tiny heart sprinkles. Cute and begging to be eaten. You'll find the recipe over at The Decorated Cookie.