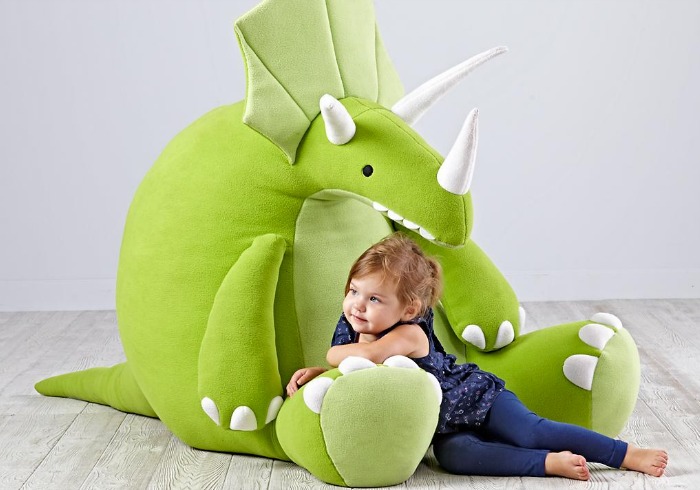 Ever walked into a toy store and been hit by a massive wall of overwhelm? Yeah, I've been there too. Spending hours going from store to store, trying to decide what to get your toddler niece or nephew. Man, the 'fun' of finding something cool soon wears off.
If you're stuck for gift ideas for toddlers around the ages of 2 to 3, I'm gunning to help 'unstick' you by sharing a few of my favorite finds for the young 'uns.
I've put together a list of toddler appropriate gifts that I'm just loving right now.
You'll find books, ride on toys, cute stacking and sorting toys, plushies, something for the arty preschooler, as well as other cool stuff that inspires, educates and fires up the imagination. Here's hoping you'll find some inspiration for your littles.
Top Gift Ideas for Toddlers

1. Superhero Cape Set: 'Cos you know it's all about that cape. As well as matching wrist cuffs, mask and belt. Toddlers love playing dress up and this satin superhero set will not disappoint. The kiddos even get to have their initial emblazoned on the back of the cape. One cool toddler gift idea for that mini superhero of yours.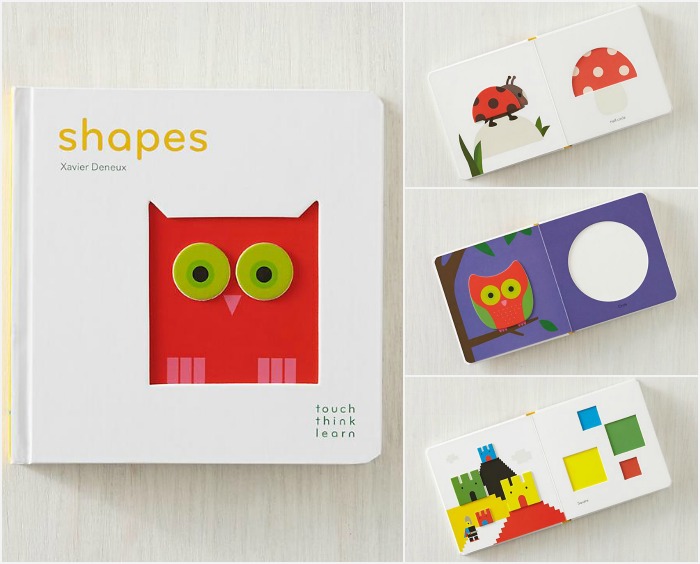 2. Shapes ThinkTouchLearn Book: Board books make good gift for preschoolers. What I love about this particular book on shapes, is that it's got the whole multi-sensory thing going on. Young readers not only get to see the different shapes, but they get to feel them too, by tracing their fingers across the scooped out sections of the book. A great hands-on learning experience for 2 or 3 year olds.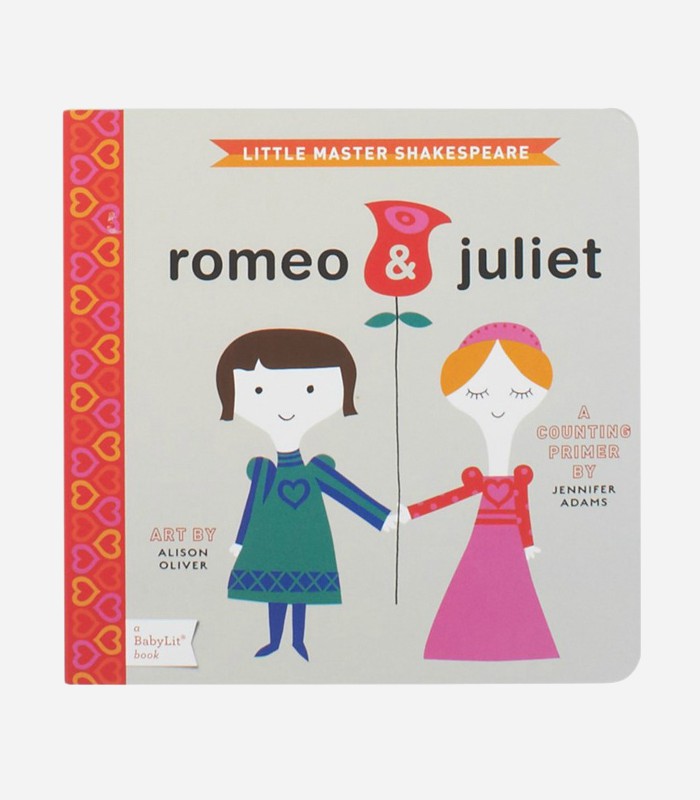 3. BabyLit Board Books: If you want to be that cool aunt who introduces your littles to the wonderful world of classic literature, these BabyLit books will make a top gift. Children as young as 2 will adore the super cute illustrations. Each book acts as a primer for learning fundamentals like counting, color recognition and a whole lot more.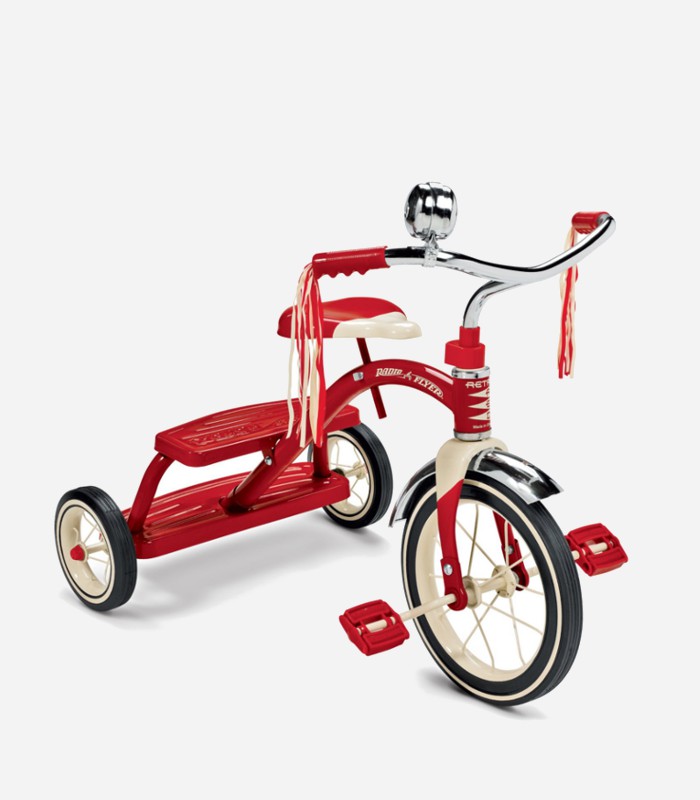 4. Radio Flyer Classic Red Dual Deck Tricycle: Loving this cool, retro trike. It's the finer details that grab attention. Like the old school chrome bell, the rubber wheels and handle bar streamers. Oh and of course the fact that it's the perfect shade of bright red. Really takes you back to when you were a kid. The height dimensions of the trike are probably more suitable for a 3 year old (or a very tall 2.5 year old) and up. That is if you want them to be able to work the pedals from day one.
It's been noted that this trike has a tendency to tip, which is common in trikes of these propositions, as well as in standard two wheeled bikes. The kiddos will eventually learn how to balance and turn the trike in a more controlled way. But, if it's a major concern, you may want to consider opting for a low riding trike instead.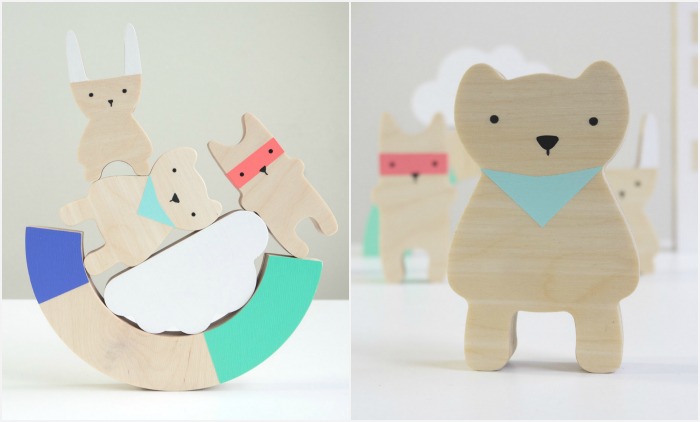 5. Wooden Balancing Game: Toddlers love stacking and balancing weirdly shaped objects. It's just their thing. So what's the betting the munchkins will have a stack load of fun with this balancing game? It's cute and handmade from birch plywood.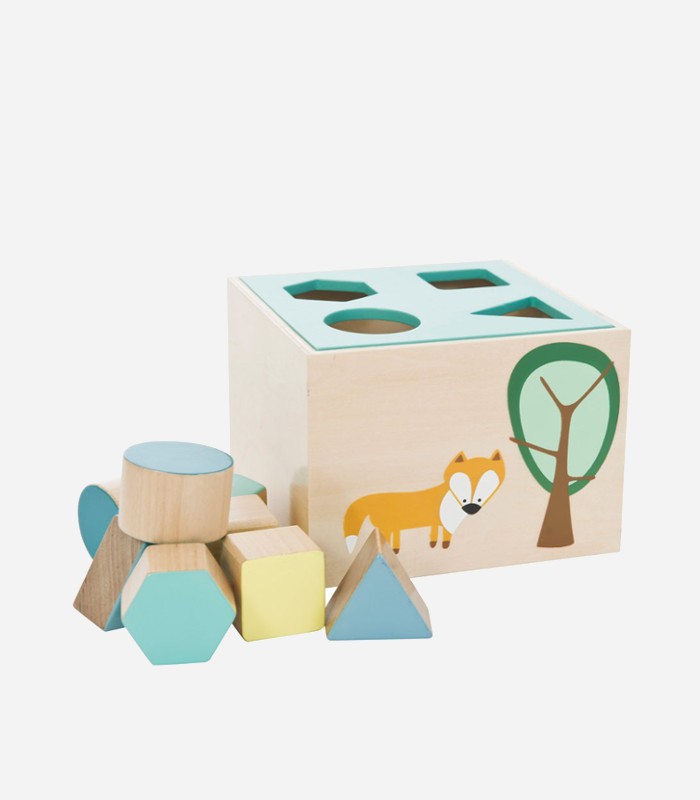 6. Wooden Shape Sorter Toy: Add a good shape sorter toy into the mix. Something with pretty pastel colors and a sweet, little foxy design.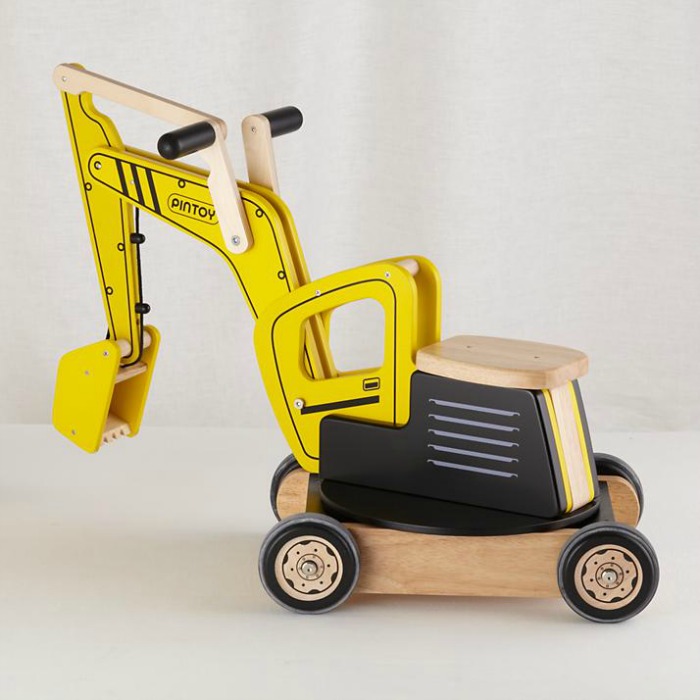 7. Ride on Excavator: This would make a fine choice for a toddler who's fixated on construction vehicles. Apart from the attention grabbing bright yellow, it's made from non toxic materials, has real rubber wheels and is a good size fit for 3 year olds.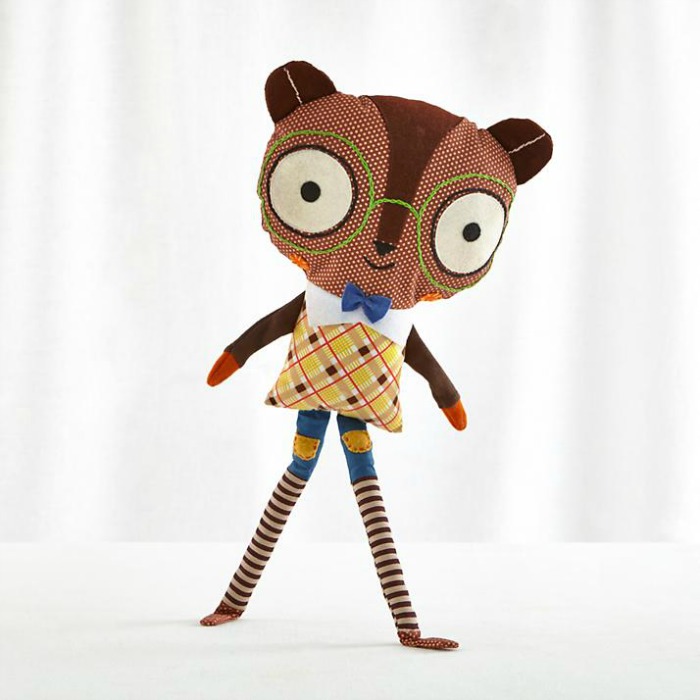 8. Go Go Doll (Sebastian Bear): Now this googly eyed, printed fabric little bear is totally adorable. Look at the detailing on this friendly bear? Love the glasses. A sweet gift for a 3 year old niece, nephew or Godchild who loves cuddly dolls.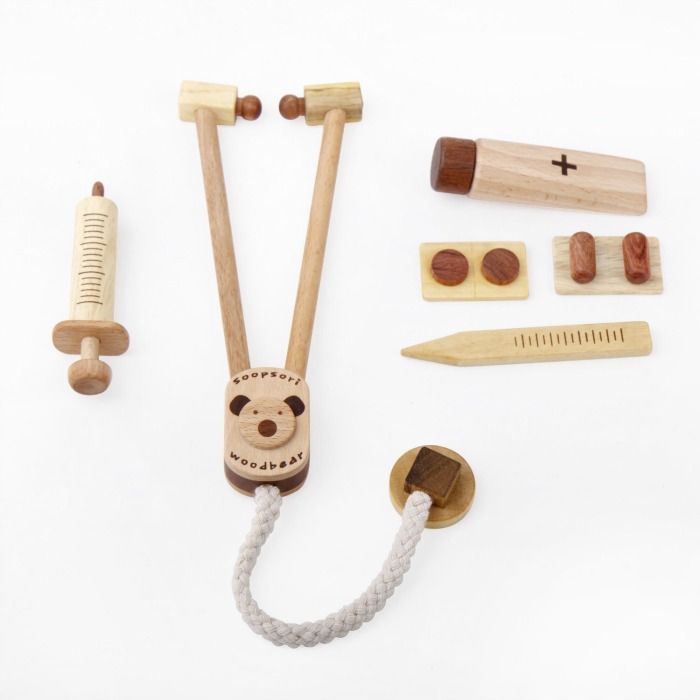 9. Soopsori Doctor Play Set: Pretend play is so much better when the kids have great props. Just take this doctor play set. It's Eco-friendly and crafted from high quality wood. Just what the play doctor ordered.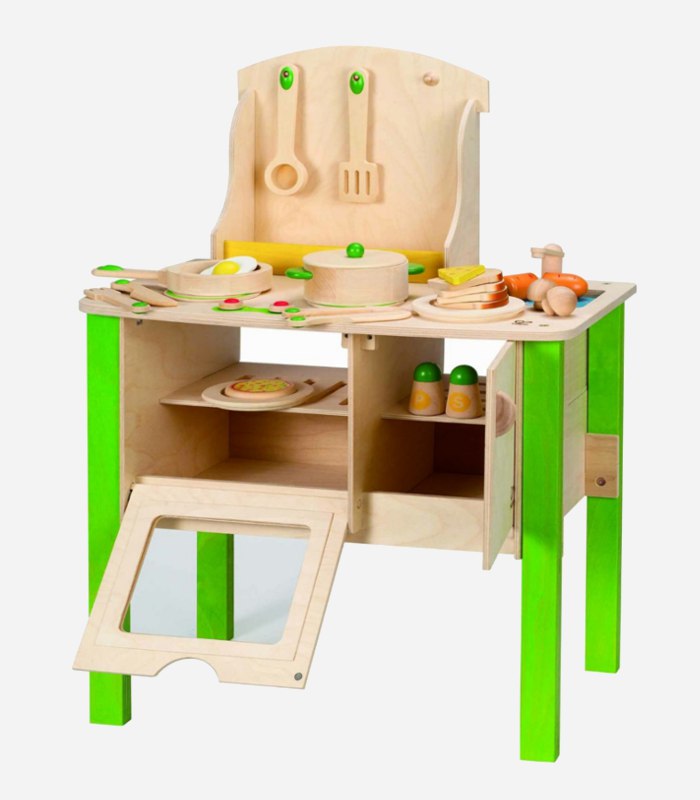 10. Pretend Play Kitchen: Toddlers watch grown ups creating in the kitchen and they want a piece of the action too. If you're harboring a wannabe chef, they'd probably appreciate their own kitchen space, with pretend pots and pans, so they can be just like you. Imagine the yummy goodness they'll cook up.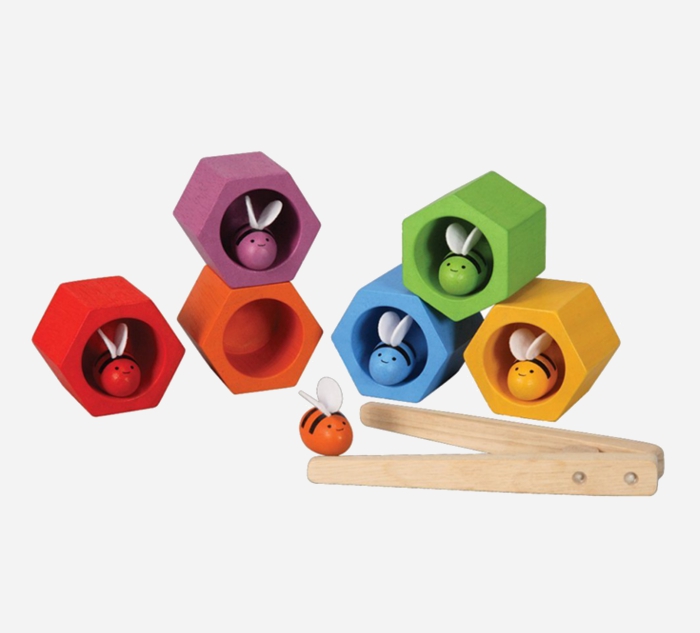 11. Preschool Bee Hive: An easy matching game that helps toddlers develop those much needed fine motor skills.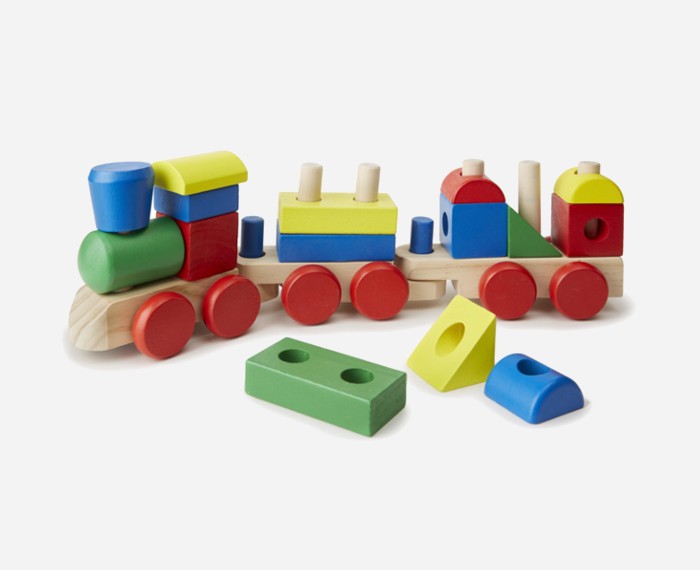 12. Melissa & Doug Stacking Train: Nothing beats a classic train set, but this colorful set offers more than just a choo choo ride. It doubles as a cute stacking system, where preschoolers can match colors and shapes as they play. This would make a great first train for a 2 or 3 year old.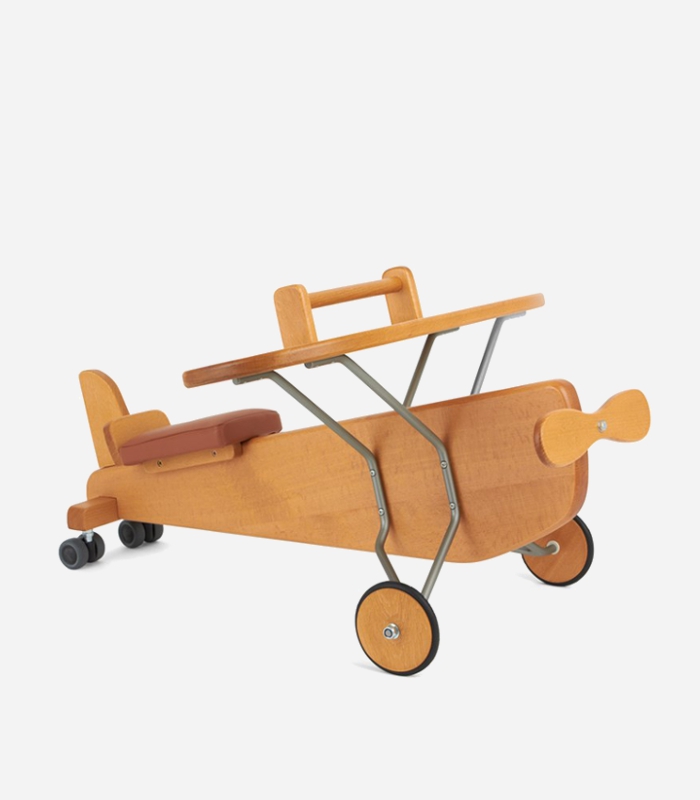 13. Classic Wooden Ride on Plane: An awesome gift idea for the toddler who's hopelessly infatuated with all things aircraft. This hardy ride on toy is good for both indoor and outdoor play and the cushioned seat makes take offs and landings super comfy.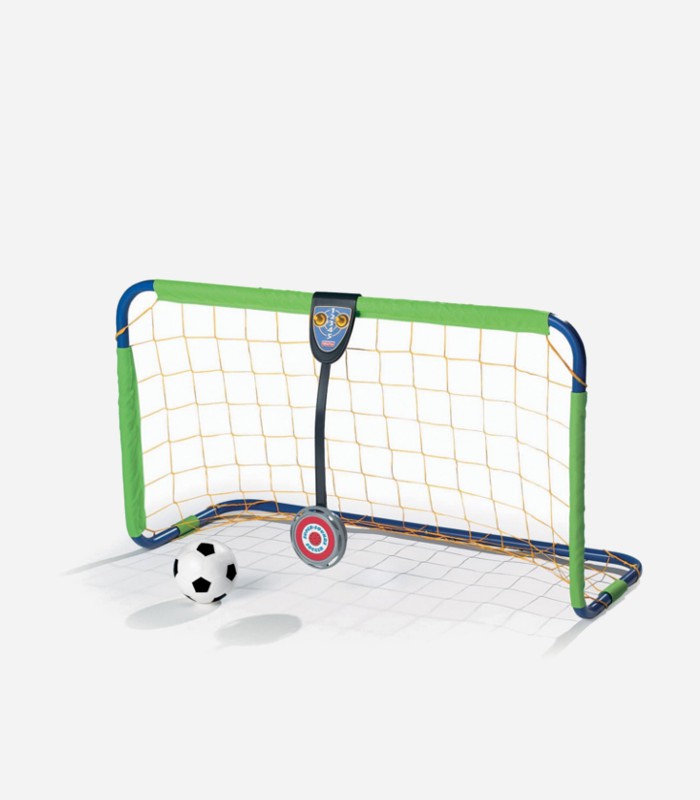 14. Fisher-Price Super Sounds Soccer: What are the chances of your sports mad 2 or 3 year old getting a kick out of this? Each time they get one in the back of the net, a triumphant sound is played as a reward for them being super awesome soccer players. Gooaaal!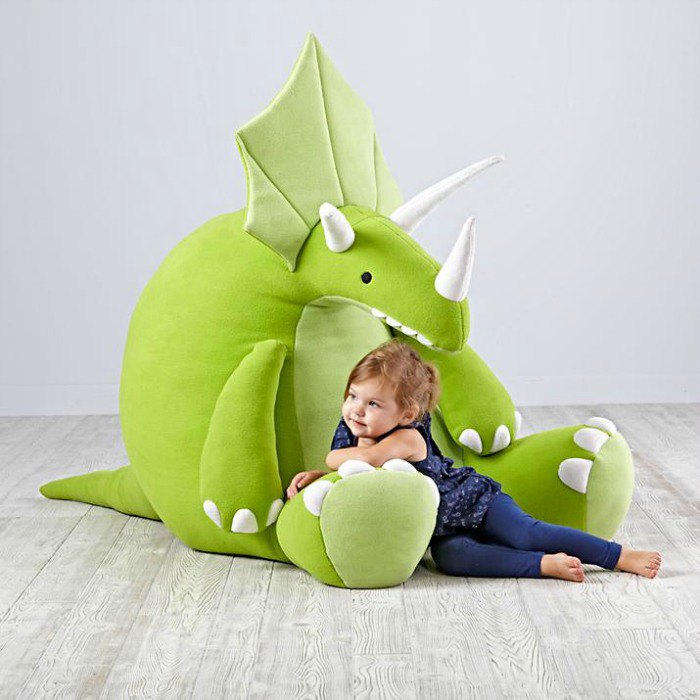 15. Paleo Plush Dinosaur: This oversized dinosaur looks likes so cozy and snuggly; he'll fit right into around the kids room. The munchkins can snuggle in and give dino a hug or just recline into his big tummy and read a book during quiet time. Either way, this here dino plushie will make a fab birthday present for toddlers aged two and up.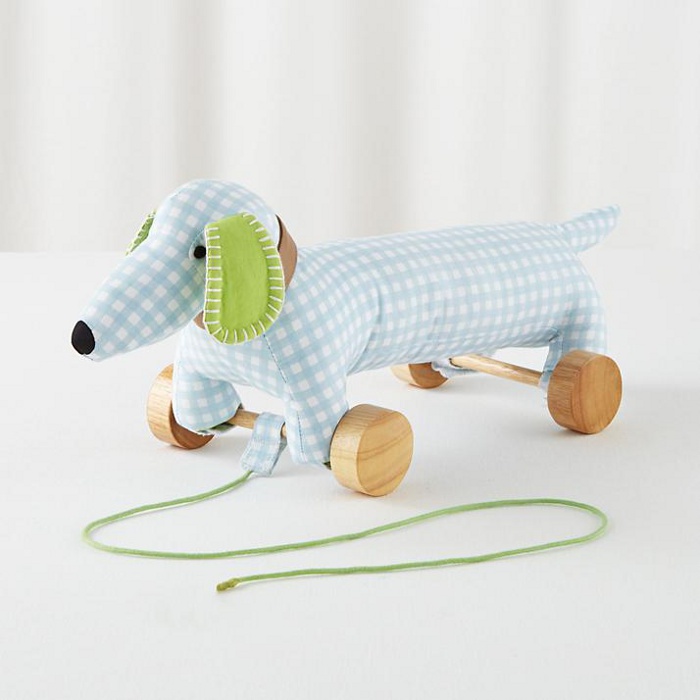 16. Pull Dog: What I like about this pull toy is that you can detach the wheels. Sure it's a lot of fun pulling fido around the home, but being able to cuddle up to the pooch in bed, is a bonus. It's a kinda cool two-in-one toy for toddlers.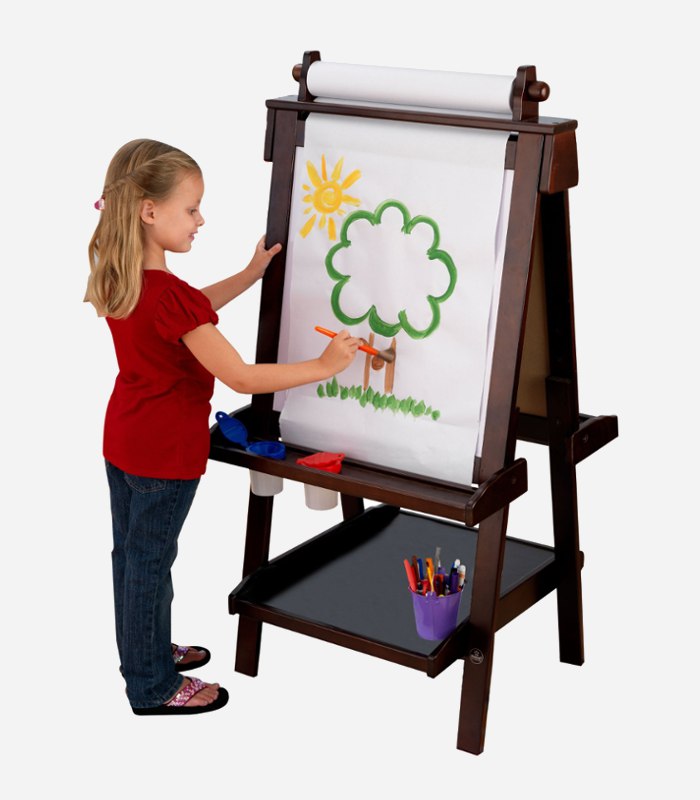 17. An Easel For Toddlers: Is your two year old niece or nephew showing signs of artistic promise? It may be time to break out an art easel. It'll help along to road to cultivating their creativity.
So that's my list of fab finds. Did any of these cool gift ideas for toddlers inspire you? I sure hope so. Just don't forget to share the inspiration. Like, pin and tweet them out.