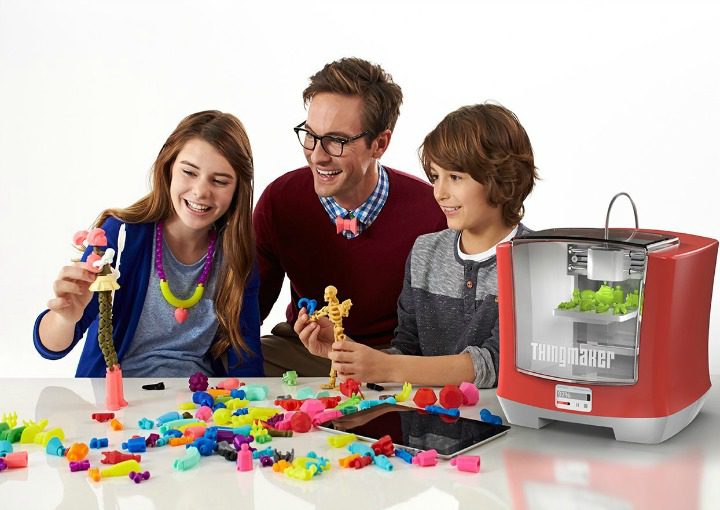 Yup, you've read that right. Kids can now print their own toys with the help of the new ThingMaker 3D Printer by Mattel. And we're thinking that's a pretty cool way to spark a youngsters interest in science, technology, engineering, art and math (STEAM) .
The ThingMaker printer was recently unveiled at the 2016 New York Toy Fair, and pays homage to the original version of the toy from the 1960s. The difference being that the new model doesn't use the clunky metal molds or gooey plastic compounds of yesteryear. Instead, it adopts modern technology and a serious dose of sophisticated engineering.
Although ThingMaker has more than a passing resemblance to a small microwave oven, this baby can create wonders, and inspire the next generation of young design buffs.
Introducing The ThingMaker 3D Printer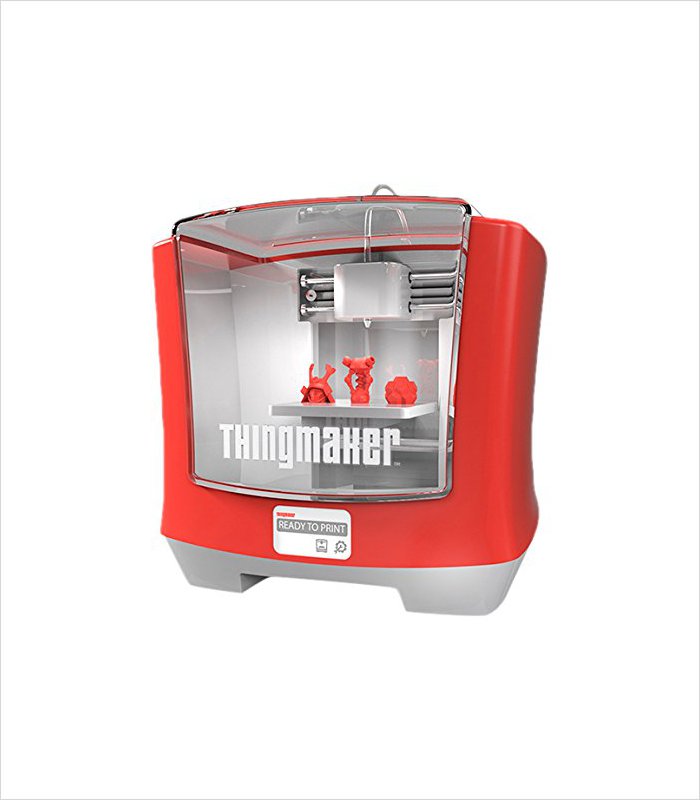 Unless you've been living under a rock, the 3D printing craze has been steadily growing for a while. If you can think it, you can pretty much create it. That goes for clothes, prosthetics, cars. Even food (perish the thought).
But the thing with the adult machines is that they're not designed with kids in mind. Whereas this nifty little printer is.
The ThingMaker is aimed at the teen market (13 years+), but younger kids will want to, and can get in on the action too.
So how does it work? Well, the magic starts with the ThingMaker design app; a free download which is available on iTunes and Google Play.
You'll find a well stocked library of design templates to browse through, making it easy to create a host of imaginative playthings including toy figures, cute creatures, creepy bugs, jewelry, accessories and a ton of other cool stuff.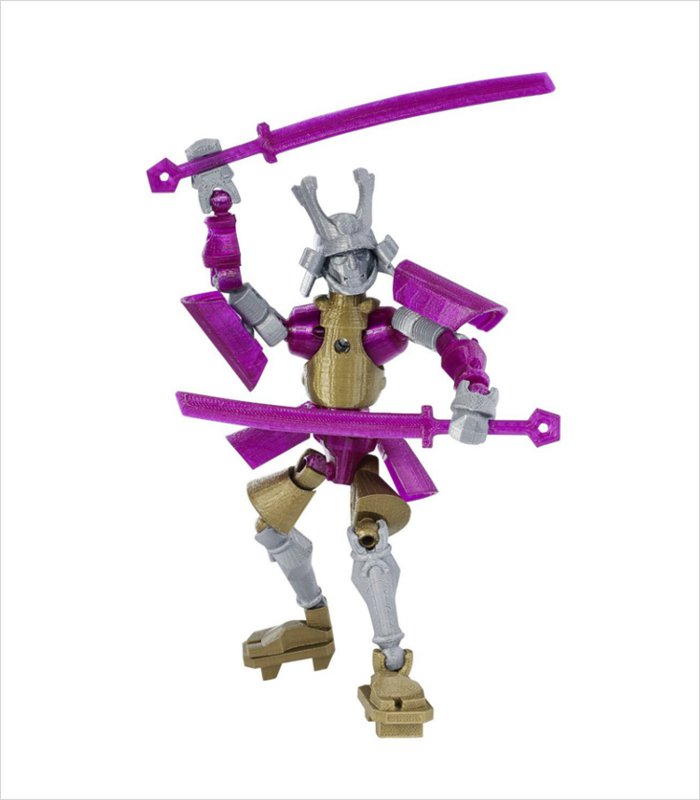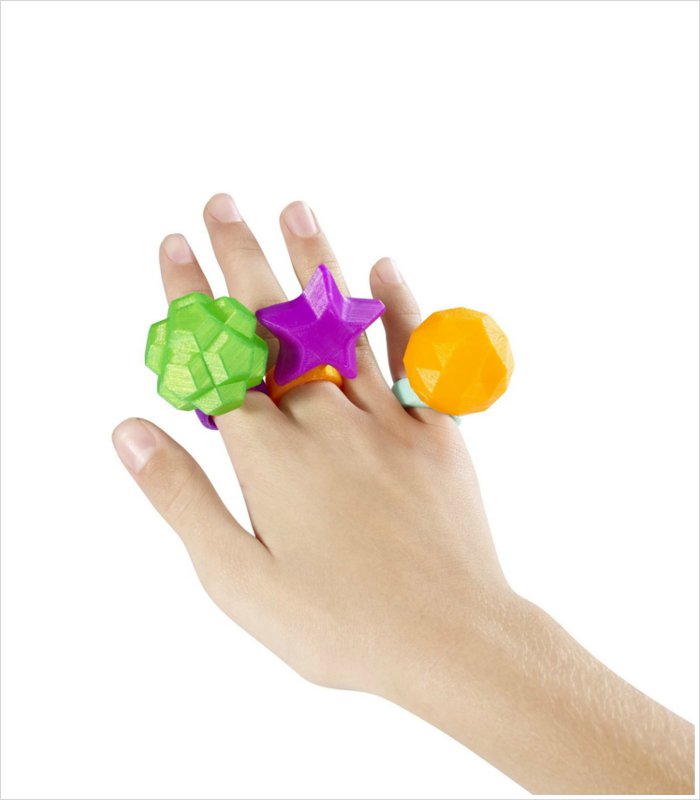 The printer is quick to set up and super easy to use. You simply plug it in and connect wirelessly to the app on your tablet or smartphone. Next, choose your design and colors, drag and drop the digital components on the screen and hit 'print.' ThingMaker starts to do its thing. Voilà! – a new creation is born.
Remember, this printer is designed to be kid-friendly, so as you'd expect, it has a couple of built in safety measures. Like the automatic locking door, to prevent impatient little crumb snatchers from opening the door while printing is in progress. There's also a protected feed system and a neat mechanism which retracts the printer head (which, you'd imagine would be scolding hot just after a fresh toy print run), giving the machine time to cool down. Definitely a most welcome feature.
With a first of its kind gadget such as this, there's going to be a snag and that snag comes lies in the time-to-print process. Simple toy designs will take a couple of hours to print. Sounds like a lot of time right? However, this can be as much as 10 hours when it comes to printing intricate designs. Just be warned, you'll need the face of patience. You know, the one that tells the kids 'hey it's OK, well just do something else while we print', when inside you're just as impatient as they are to get your hands on your newly printed toy solider.
Without a shadow of doubt, the ThingMaker 3D Printer has the potential to be one of the coolest innovations for kids this year. It's uber creative in a very hands-on way, designed with kids safety in mind and gets major brownie points for getting children interested in the engineering process.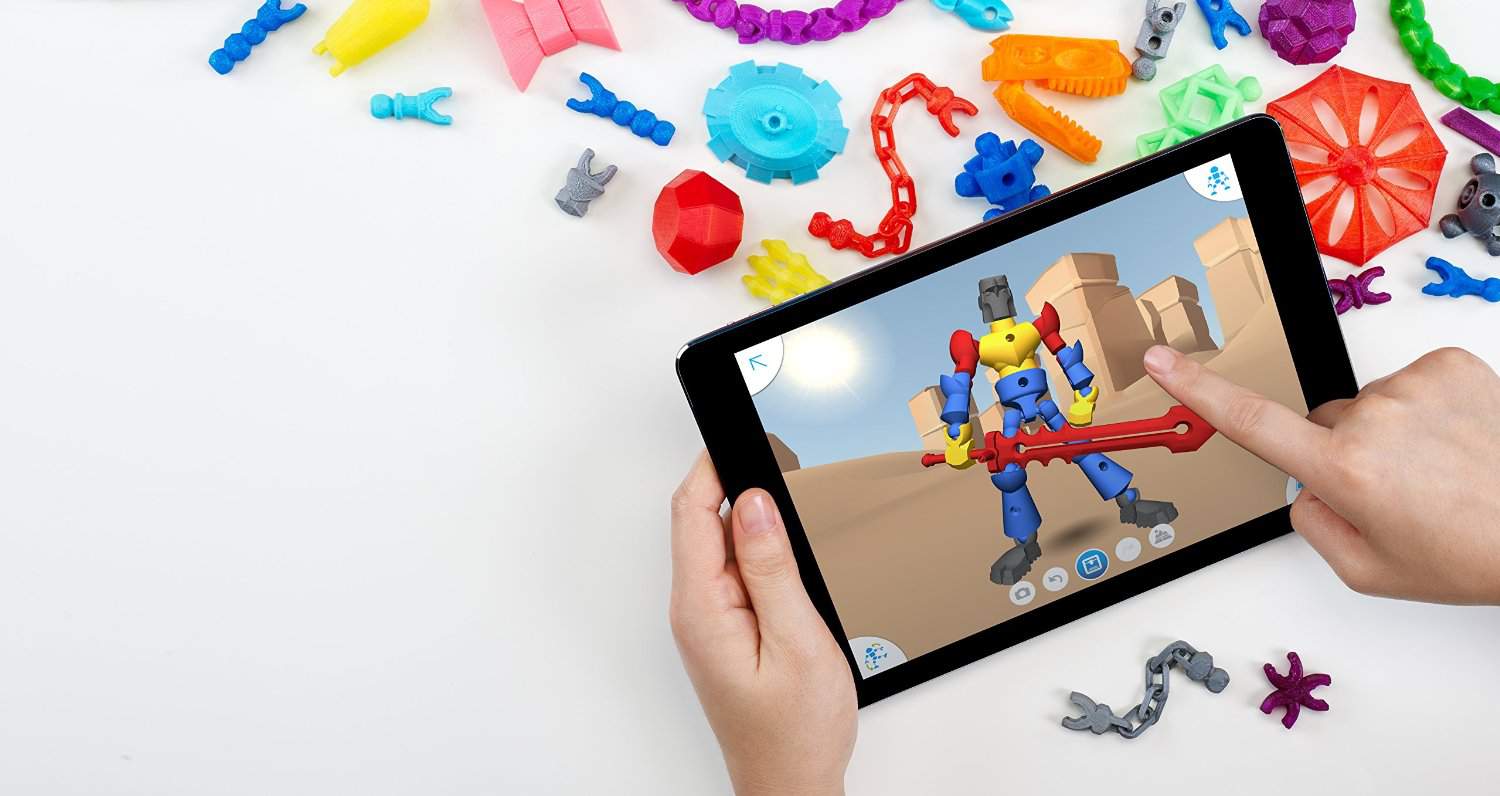 Is this the future of toymaking? Nah, but you've got to admit, the prospect of your littles designing and creating their own unique playthings is pretty exciting.
The ThingMaker 3D Printer is set for release later in 2016, and is available for pre-order at Amazon.com.
Do you think your kids will love the ThingMaker 3D Printer? Let us know by leaving your comments below.