I'm totally going gaga on sweater dresses for girls right now. They're cute, cozy, great to wear during the fall season, as well as winter AND you can layer the heck out of them.
Even my middle niece loves them. She's seven going on 27 and is super picky about what she'll wear. Ah, gotta love that girl.
Are you digging the sweater dress look too? Great, because you may just like this little collection of my fave sweater dress finds, to date. Ready to check these out? Let's go!
Sweater Dresses for Girls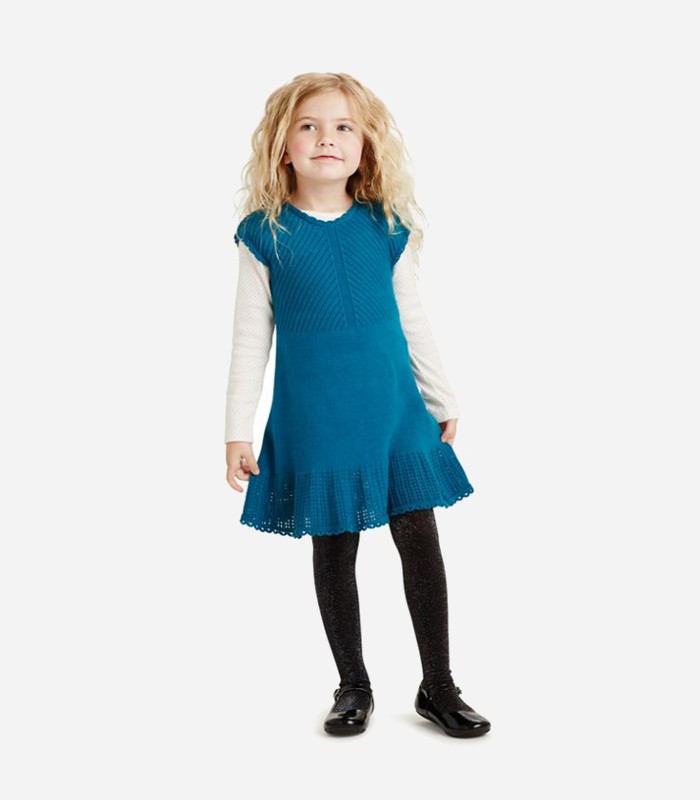 Blaues Meer Sweater Dress: Just take a look at the crochet detail on this dress. I guess that's what makes this piece of finery stand out for me. That and the fact that the dress is such a lovely shade of sea blue. The perfect little get up for a preschooler. Available from the Tea Collection in sizes 3-6 months and up.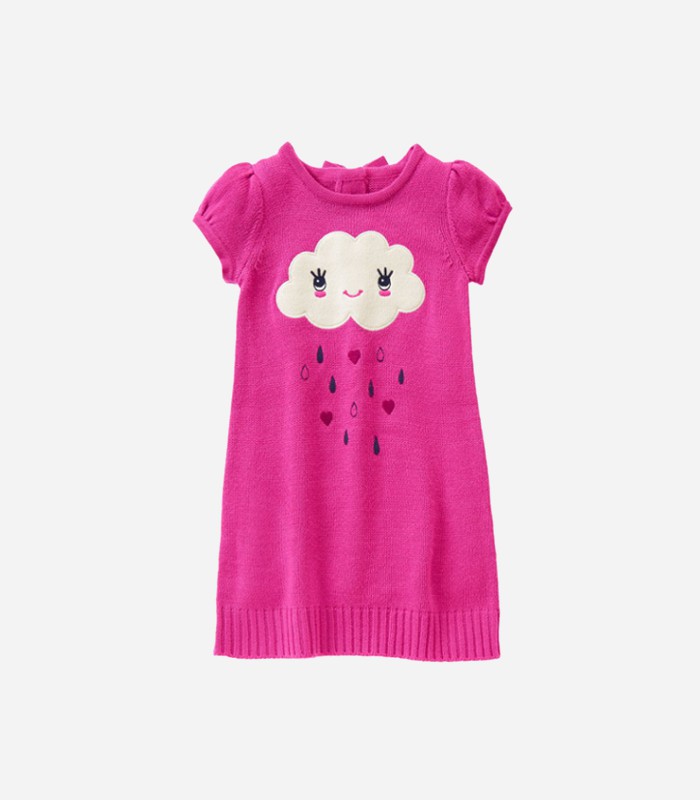 Cloud Sweater Dress: We're going super bright with this next knitted dress. The color is raspberry ice, in case you're wondering. And how cute is that cloud applique? A dead cert to raise a smile or two on a miserable, rainy day. This dress is part of the Bundled and Bright collection at Gymboree and is available in sizes 6 months to 5T.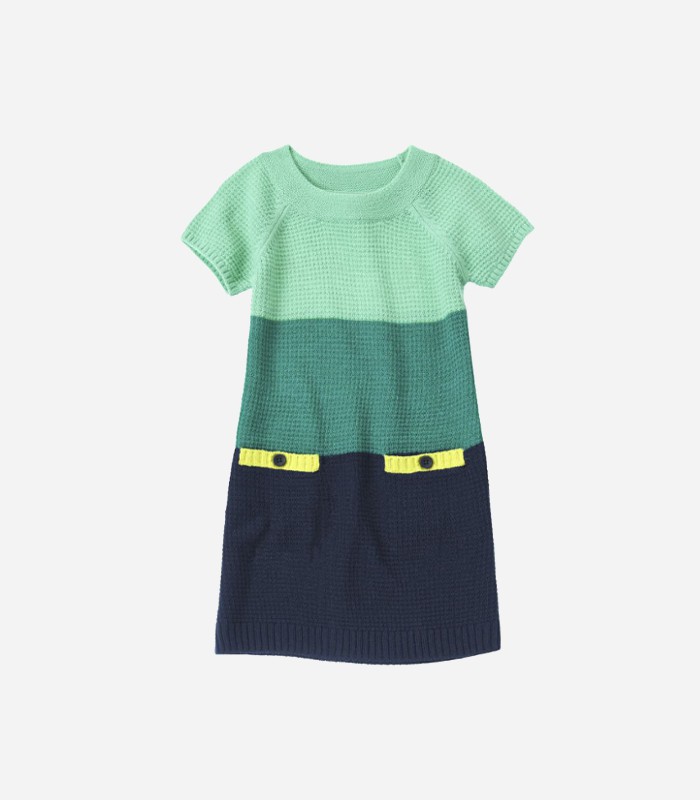 Colorblock Sweater Dress for Girls: What a way to rock the block! We're talking cool, eye catching colorblock candy here. An adorable knee length knit dress from Crazy 8. It's available in sizes XS through XL.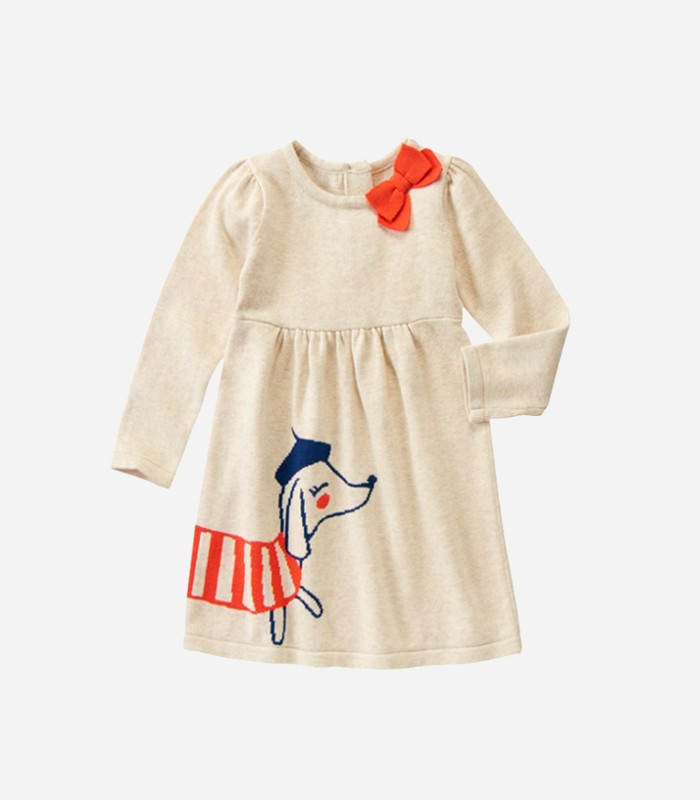 Parisian Pup Sweater Dress: The dress is cute on it's own, but the little doggie takes it to another level of cuteness. Simply adorable. Especially if you opt for a matching French beret. You'll find this gorgeous dress over at Gymboree in sizes that range from 6 months to 5T.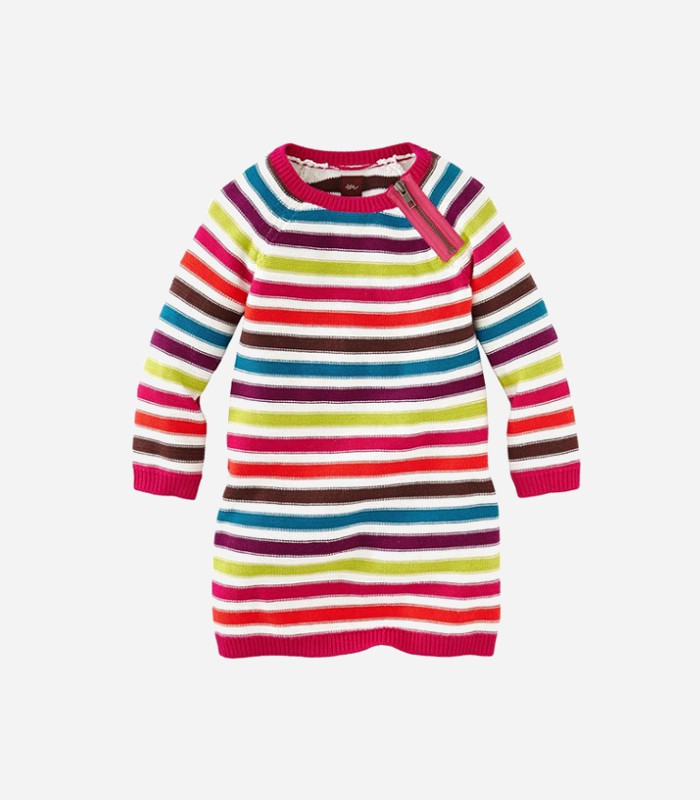 Gingerbread Stripe Dress: This cute cotton sweater dress has it going on. Right from the shoulder zipper to the insanely vibrant stripes. This dress would work well with a pair of leggings or tights in pretty much any color. Oh and a sweet pair of ankle boots would totally rock this outfit. Another great find from the Tea Collection. Available in sizes 3-6 months to 12 years.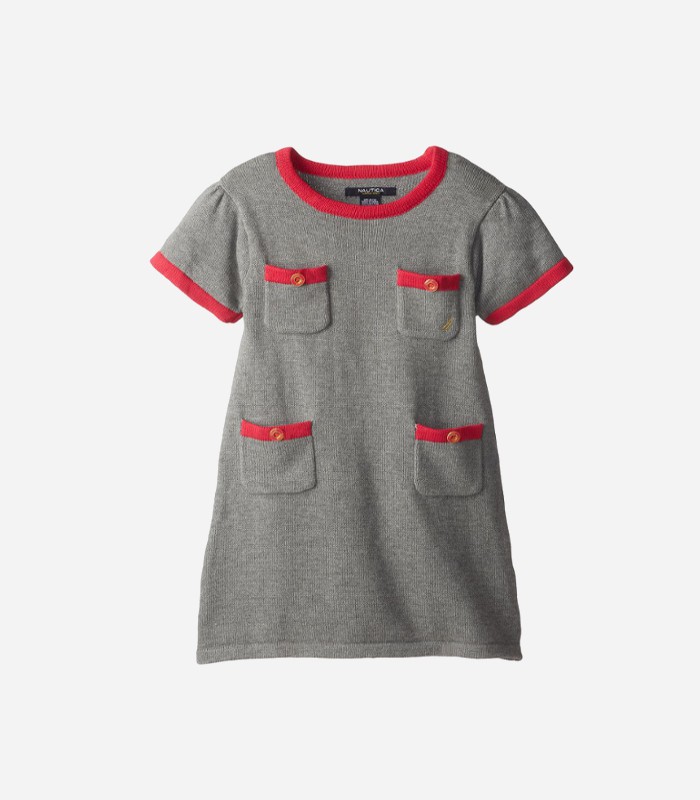 Little Girls' Sweater Dress by Nautica: A great looking casual classic dress with an adorable four pocket design. Perfect for school, playdates or plain old downtime at home. It's one cutie of a dress and is available at Amazon.com in sizes 2T and up.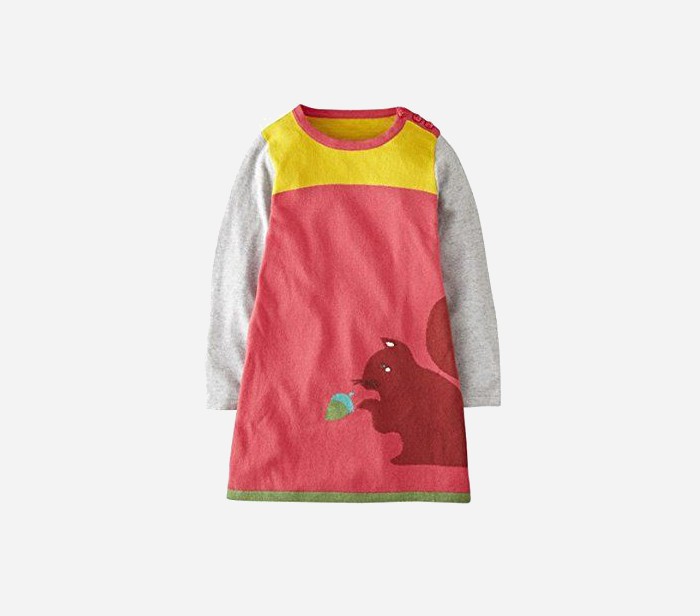 Woodland Color Block Squirrel Knit Dress by Mini Boden: This is such a fun, whimsical little sweater dress for girls. I just couldn't leave it off the list. Once again you've got the colorblock thing going on, but with the addition of our friend Mr Squirrel. Cuteness in abundance, that's what this is. You'll find this dress over at Amazon.com in sizes 6 to 7 years.
Did you like my mix of cute sweater dresses for girls? Great, now go share this list with all your friends by hitting the little buttons at the bottom of the page.