Make some room in your little one's toy box, because there's a new set of kids building blocks on the block.
It's safe to say that these wooden blocks will bring a whole heap of fun to the way kids learn math.
SumBlox Math Building Blocks That Add Up
(and subtract, multiple and do fractions)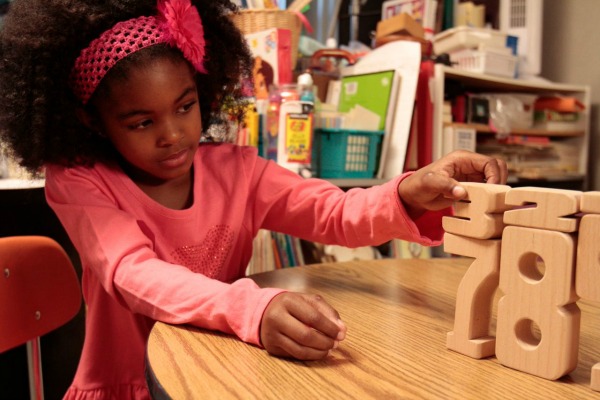 Now, I'm a massive fan of toys that encourage block play. I just think building bricks and blocks are some of the best ever educational toys for kids.
And if you're the sort of auntie who's all for plying your young munchkins with toys that feed their minds and physical development, then you'll get where I'm coming from.
With SumBlox math building blocks, the thing that catches your eye straight off the bat is the simple, cool and child friendly design.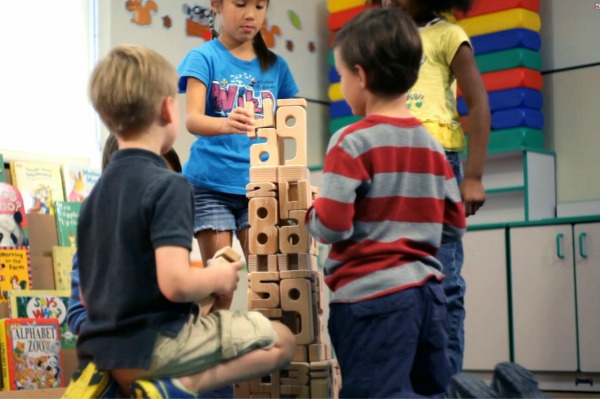 The sets consist of big, chunky, solid wood pieces, which make it easy for tiny hands to grasp, stack and create.
Don't forget, these blocks have the whole math thing going on too.
Yes they're shaped in the form of numbers, but there's another clever component to SumBlox. You see the value of each number block is represented by it's height.
So the number 5 block equals the same height as 4+1, 2+3 and 1×5. The number 10 block is the equivalent in height to 1X10, 9+1, 8+2… you get the picture.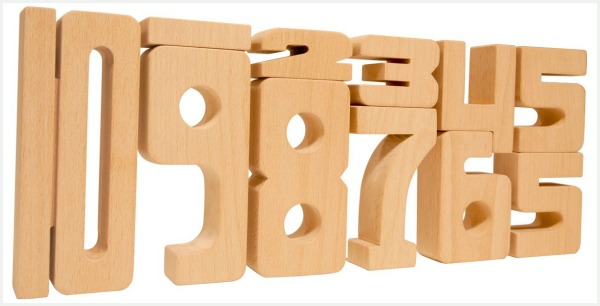 The kiddos will not only be able to construct fun number towers, count, sort and order the blocks, they'll also learn important math skills such as adding, subtracting, multiplications and fractions as they play.
Eventually your munchkins will turn into mini number crunching math geeks (kidding… kinda).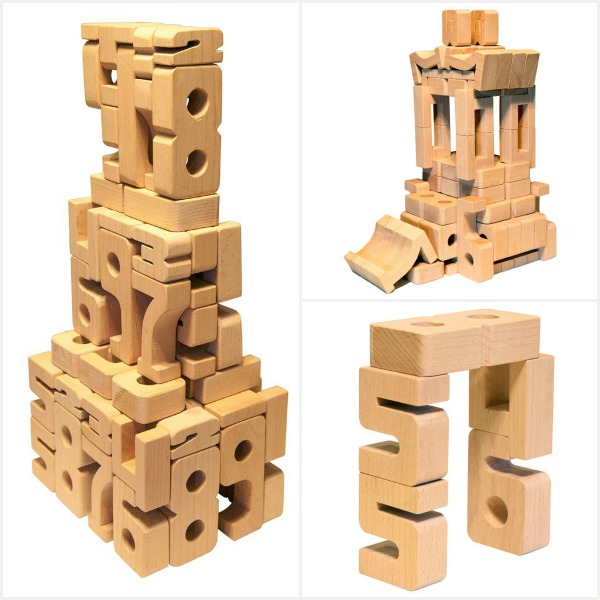 SumBlox math building blocks will go on sale at Amazon and other specialty retailers, sometime in the not to distant future – I'm hoping before Christmas and I'm hoping for a UK release too, so us UK folks can get our hands on them (sans international shipping costs). I'll keep you updated you that.
But, if you really, really can't wait until the official launch of these learning blocks, you'll be able to make a pledge for a SumBlox set over at the Kickstarter site.