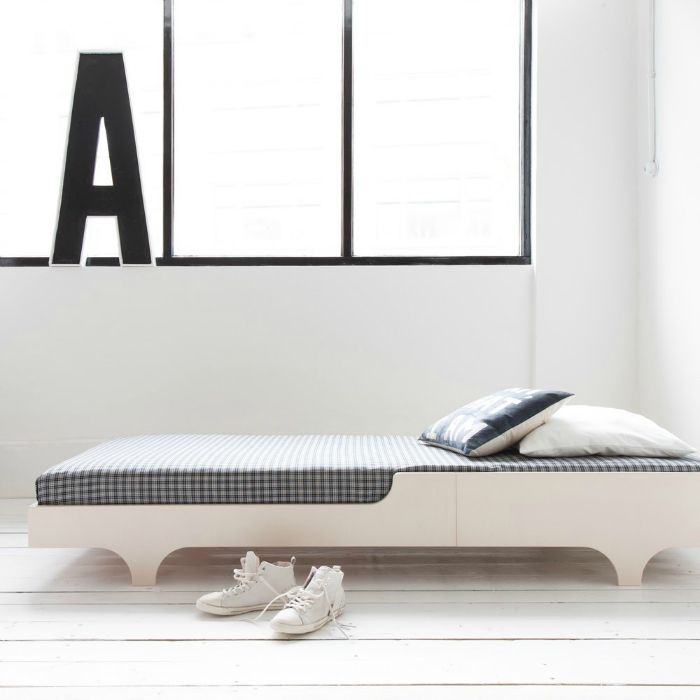 Are you on the lookout for functional furniture for the bedroom of a little one? A new bed perhaps. Something well made that also happens to look good?
Let me introduce you to Rafa Kids. They make sturdy, stylish kids beds. And while their furniture is a little on the pricey side, they go beyond just creating aesthetically pleasing pieces. They turn one of the most important living spaces, into fun filled creative surroundings for children, big and small.
Each bed is made from hard wearing, sustainable Finnish birch plywood, then coated in a water based, non-toxic lacquer, making them friendly on the environment and safe for kids. There are three children's beds in their collection. Let's go take a look-see.
Stylish Kids Beds By Rafa Kids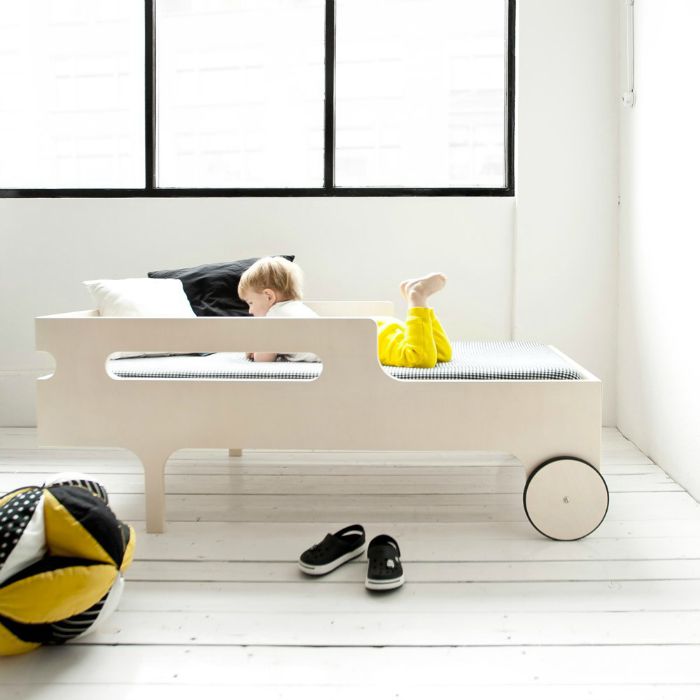 Toddler Bed: I get that it can be quite an ordeal, for both parent and child, moving a toddler from a crib to a big kids bed. This ultra-modern toddler bed is designed to make the transition a little easier. It's a good height, enabling a toddler to climb in and out of bed with ease. The elevated side panels add an extra element of safety, protecting against falling. Because little ones are prone to rolling around in the night.
And those wheels are ace. Not just because they make the bed easier to move, but because in the eyes of a toddler, they get an awesome car-bed-thingy to lounge around on. Tell me that getting the kids to go to bed didn't just get 10 times easier? Suitable for kids aged three years and up.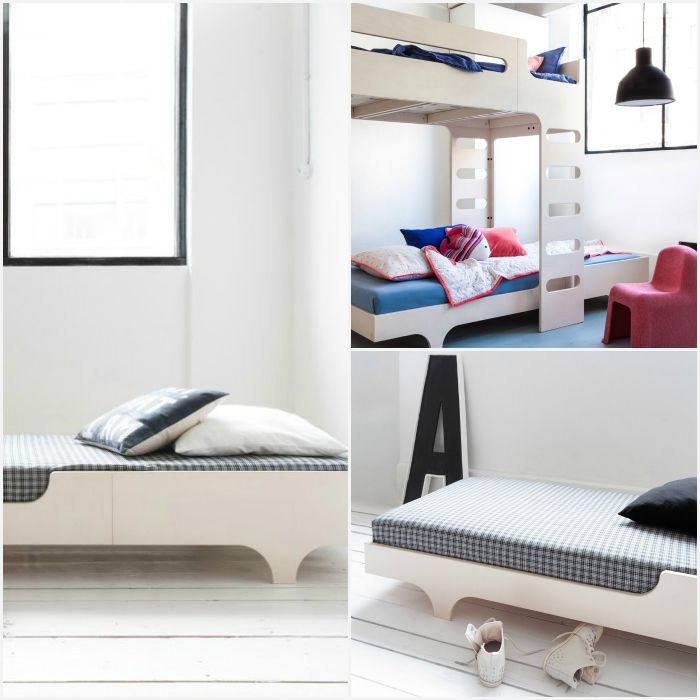 Teen Bed: How good would this look in a big kids room? Sleek, compact, modern and cool enough for even the fussiest teenager. This is a great bed if space is an issue. Suitable for kids aged eight and up.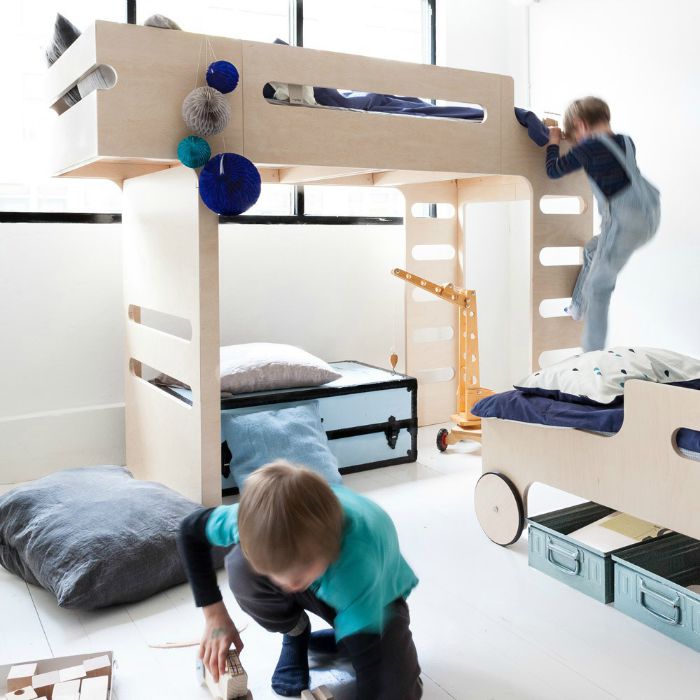 Bunk Bed: If you've ever shared a bunk bed with a sibling, you'll understand why two ladders is way sweeter than one ladder. Having the extra space underneath the bunk is a bonus. It can be used as an additional storage area or turned into a fun den/hideaway for the kids. It can also be combined with either the teen or toddler bed to make the most out of small areas. Suitable for kids aged six years and up.
What do you think of these stylish kids beds? Feel free to like, pin or tweet and share them with your friends.