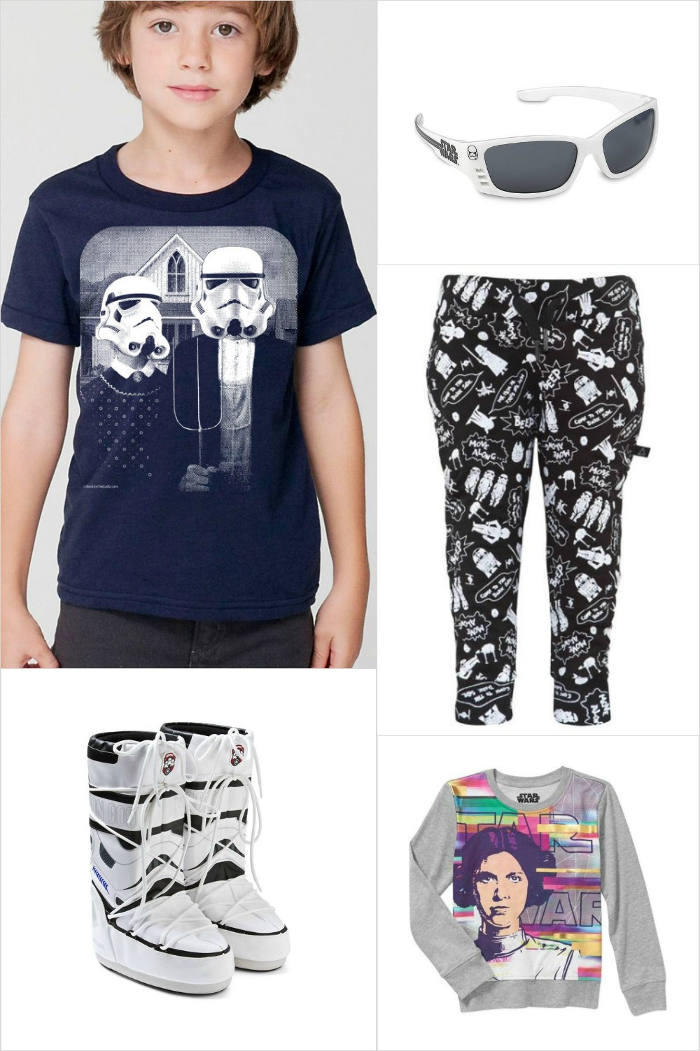 For many of us, Star Wars was an iconic part of our childhood. Today, the Force is still strong and Star Wars remains as popular as ever. Which is a good thing for us geeky aunt and uncle types. You see, we get to share our love for our heroes, and villains (because we love them too) with our young 'uns.
As avid fans of the franchise, we've rounded up a sweet selection of Star Wars apparel. Shirts, footwear and other Jedi worthy accessories. The only possible downside to these suggestions? They don't all come in adult sizes.
Related: Star Wars toys and gifts
Star Wars Apparel for Kids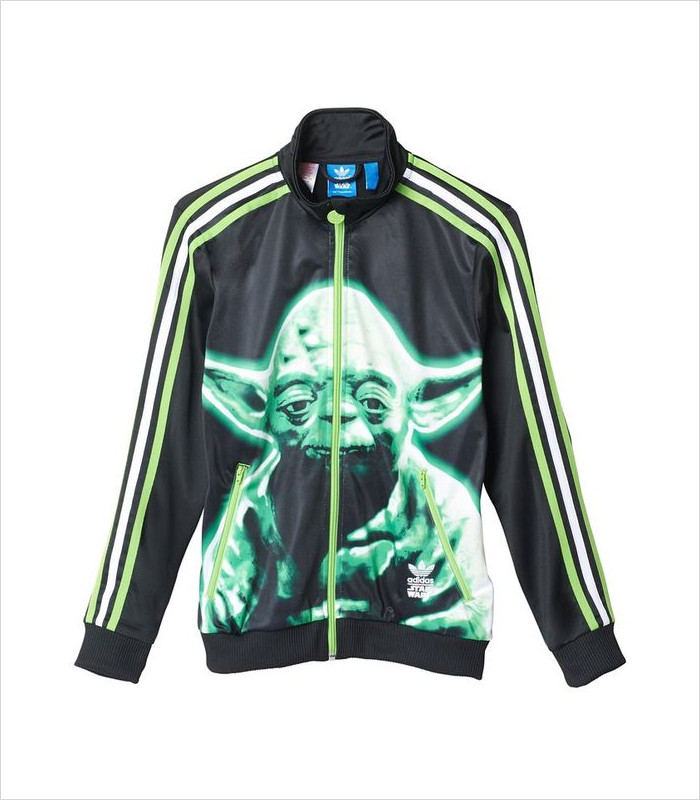 1. Adidas Yoda Firebird Track Top: For the active Star Wars fan in your family, a track jacket featuring Yoda. THE best trainer around. So, your niece or nephew may not need the help of a Jedi Master while they train. That doesn't mean they can't take Yoda's powerful Force with them. Did we mention the glow in the dark stripes? There's also a roguish Darth Vader version, for dark side fans.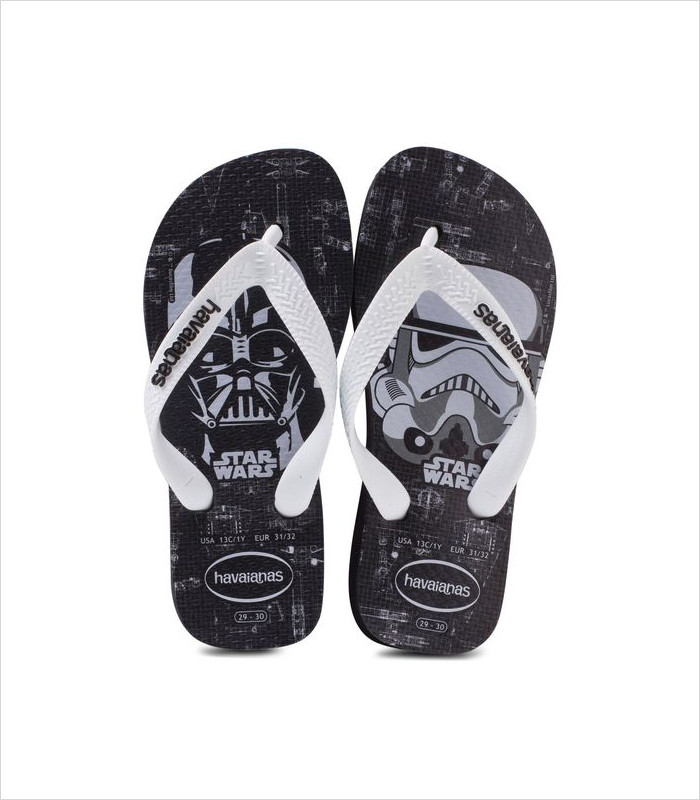 2. Star Wars Dark Side Flip Flops: A gift for the adventurous niece or nephew who enjoys toeing the line between angelic and wicked. These thick and comfortable unisex flip-flops are just the thing for summer strutting.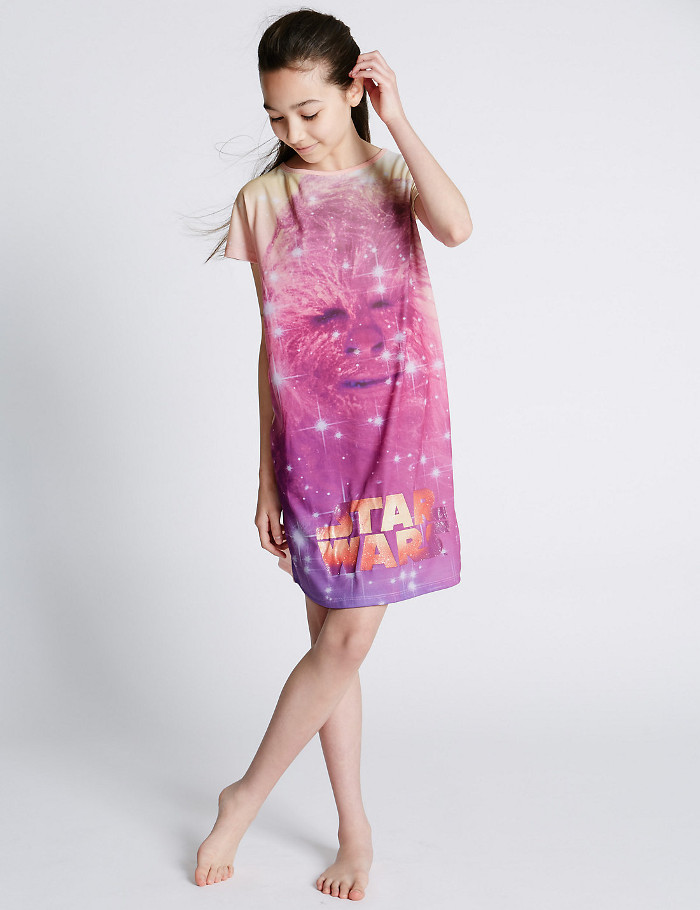 3. Chewbecca Nightdress: Who better to guard your dreams than everyone's favorite Wookie? This nightdress is good for six or 16 year olds who see Chewie for the great big, cuddly bear that he is.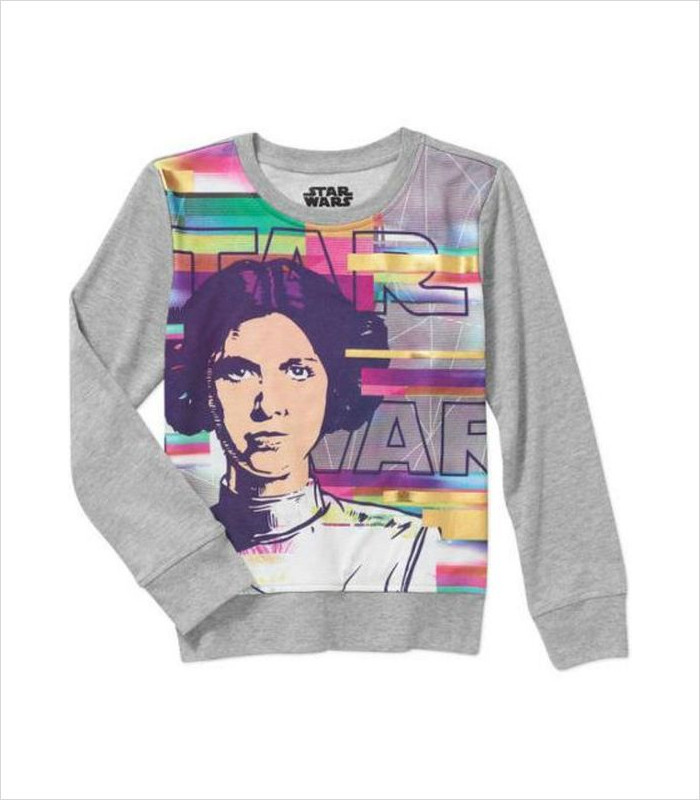 4. Princess Leia Graphic Sweatshirt: Princess Leia is a hero. A true warrior. Stands to reason we're pleased to see her immortalized on this here sweatshirt. She's not the typical Disney Princess, and we love that about her. We also love how the rainbow colors glam up this sweater. Oh and those hair buns. Yeah, we love those too.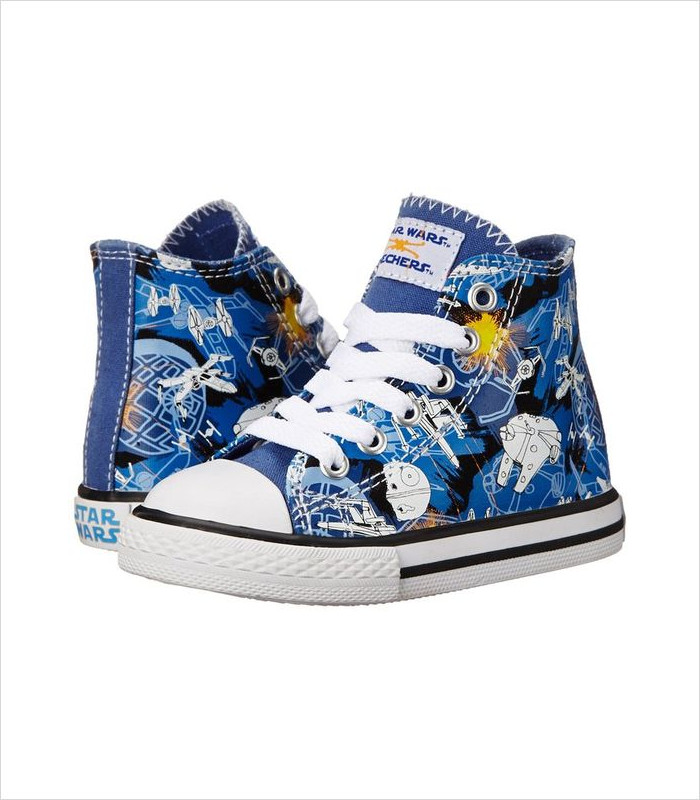 5. Star Wars Starfighter Sneakers: These retro style sneakers are so fun. The bright colors and playful artwork recreate battle scenes from the movies. Will these kicks be a massive hit with your Star Wars loving niece or nephew? We reckon so.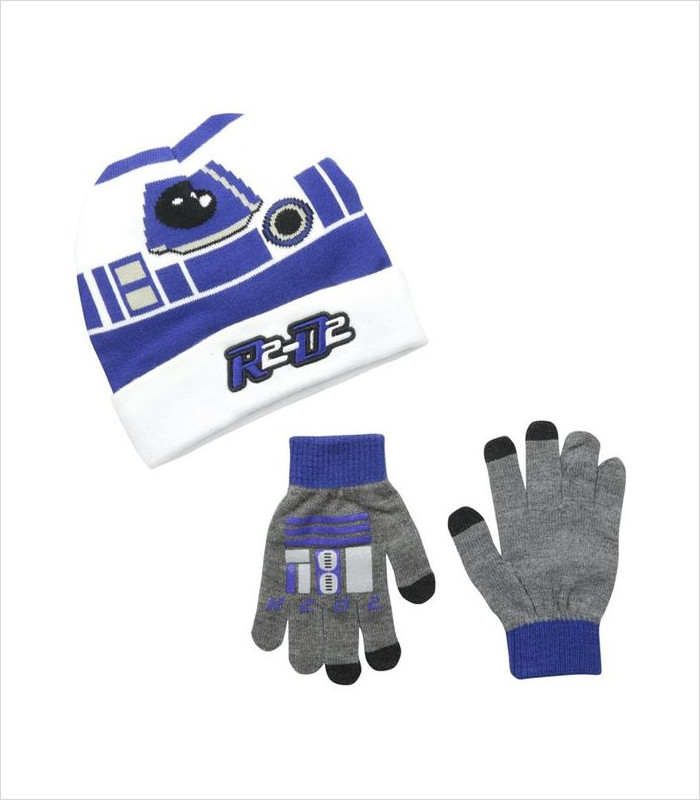 6. R2D2 Cuffed Beanie and Glove Set: R2D2 is a firm favorite. What's not to love about the pint-sized bot? Somehow, R2D2 manages to have sass while never speaking a word. Let's hope this fun beanie and glove combo doesn't bring out the 'cheek' in your little ones. But, if it does, at least they'll be warm while being cheeky.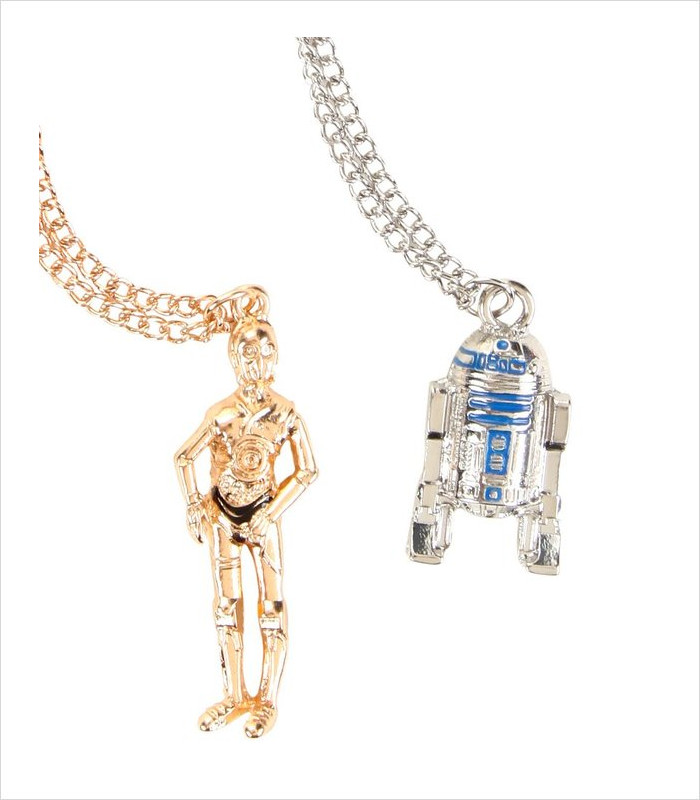 7. C-3PO and R2-D2 Necklace Set: Now this is a cute and unique accessory for Star Wars lovers. You and your little person can wear one pendant each. Or gift them as a pair and let your nibling share a piece of Star Wars jewelry with a friend. It's like a friendship band thing. Only in necklace form.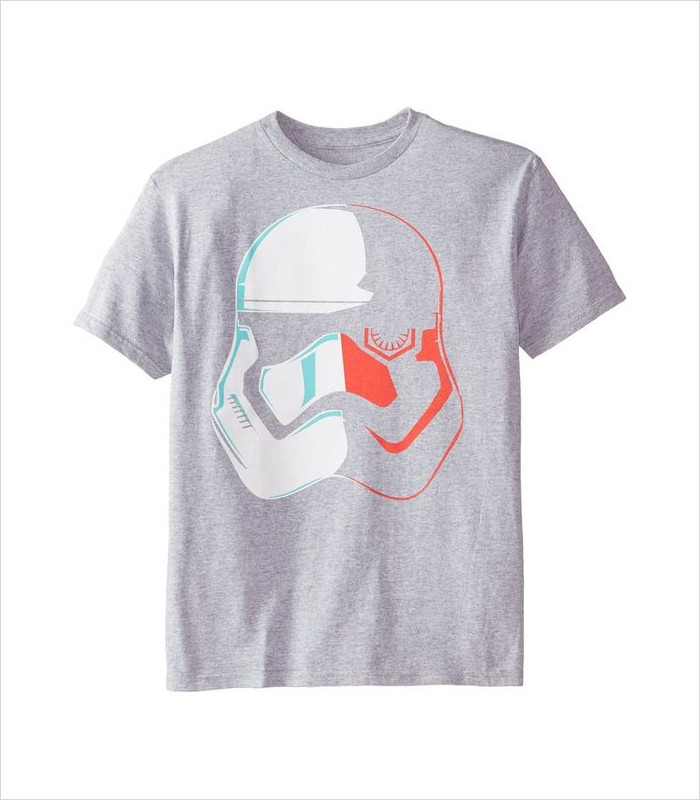 8. Stormtrooper Helmet T-shirt: We know some Star Wars apparel can be a little… umm… out there, but this tee goes on the premise that less is more. The use of minimalist colors make this Star Wars t-shirt pop. In an interesting and understated way.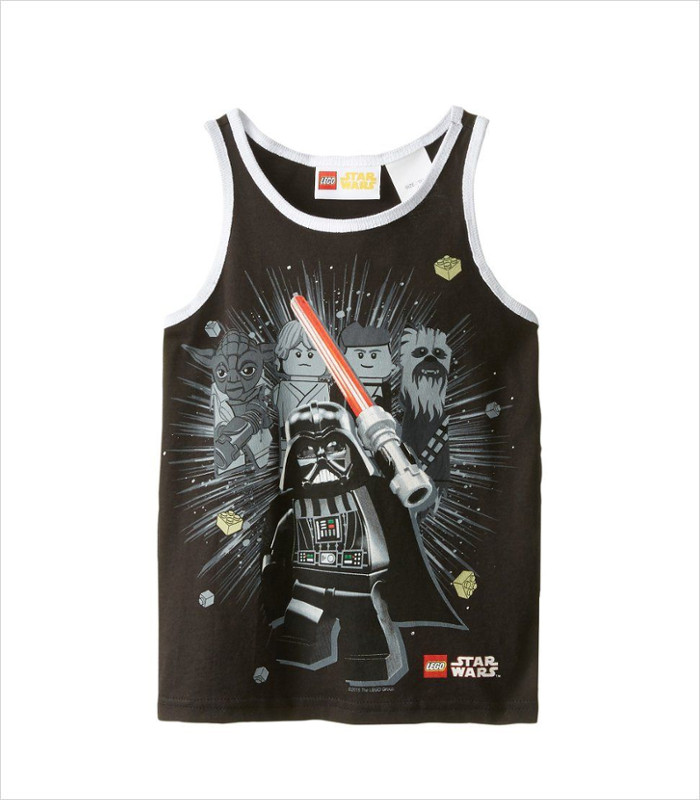 9. LEGO Star Wars Darth Vader Top: Not everyone's a fan of Luke 'goldenboy' Skywalker. Sometimes, we want to root for the other side. If the dark side is more your bag, and you're looking for attention grabbing Star Wars clothes, here you go. Darth Vader stands tall and proud. Well, at least as tall as a LEGO Darth Vader can stand.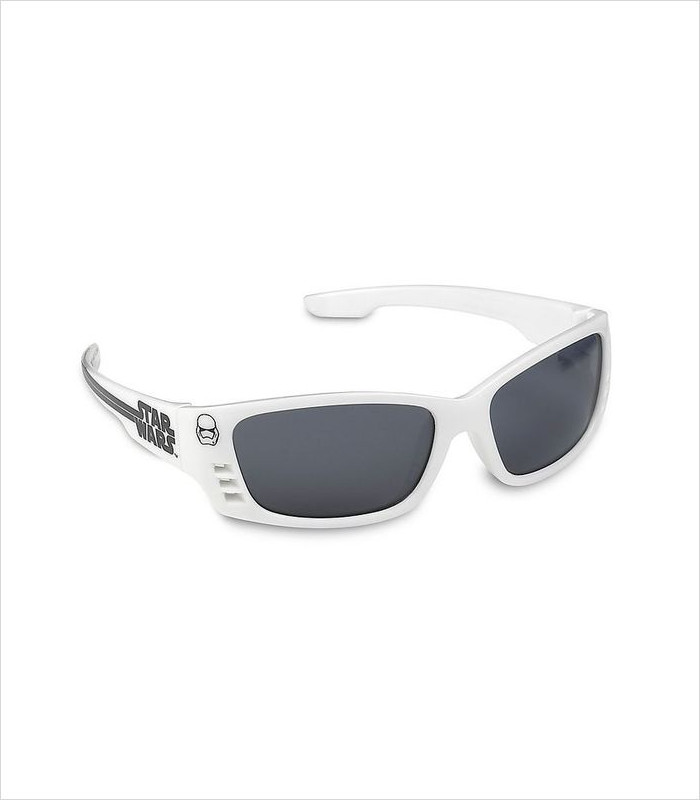 10. The Force Awakens Star Wars Sunglasses: How cool would your favorite little gal or guy look in a pair of these? The answer is 'very'. And these sunnies aren't just nice to look at. They offer eye protection too. Both UVA and UVB. Just in time for that summer heatwave.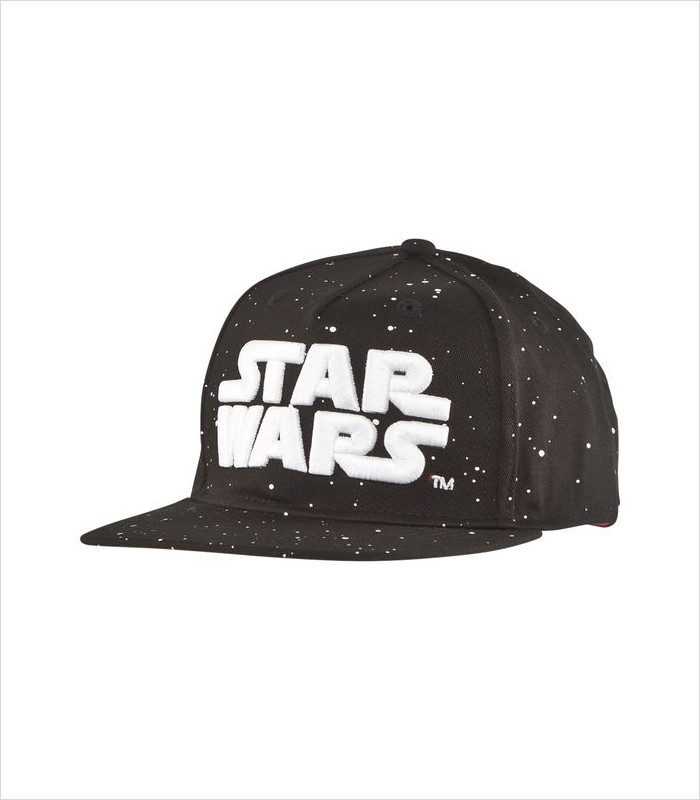 11. Star Wars Glow-in-the-Dark Cap: Glow in the dark anything is always a winner with kids. So a hat that glows in the dark AND mimics the stars that give Star Wars its name. Well, that's got to be out of this world, right?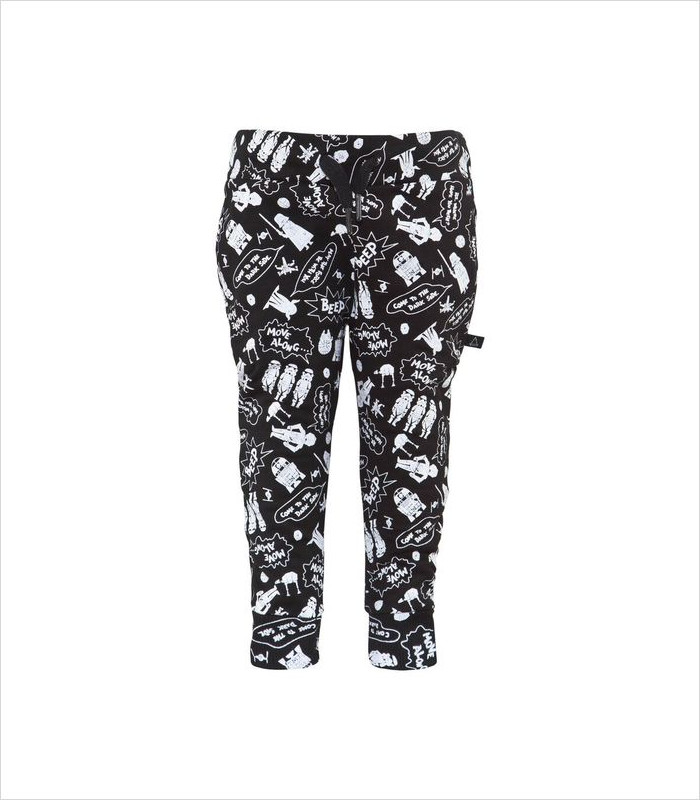 12. Star Wars Printed Sweat Pants: These sweatpants look so modish and comfy. The black and white monochrome, the playful character drawings, the comic book voice bubbles. We love it all. A great pair of pants for the teen Star Wars fan whether kicking it at home or hanging at the mall.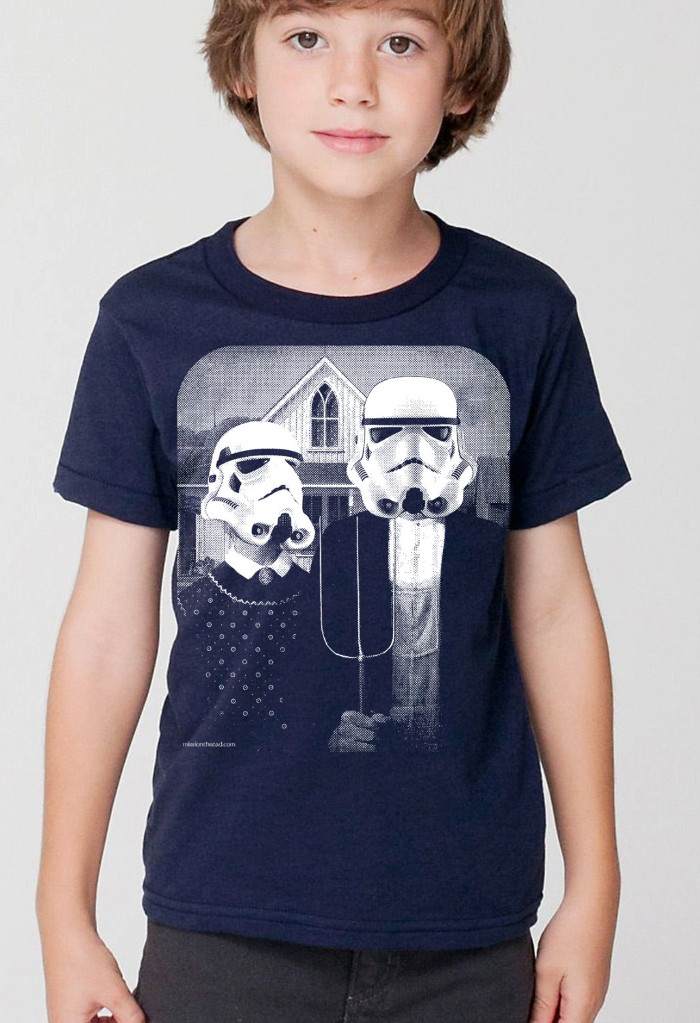 13. Star Wars Clothing – Stormtrooper T-shirt: A case of classic-painting-turned-homage. And you know, it's kind of humorous. Although the kids may not see the humor. They'll mostly likely think it's just a cool tee. This fine Star Wars shirt will make a sweet geeky gift for kids aged two to 12.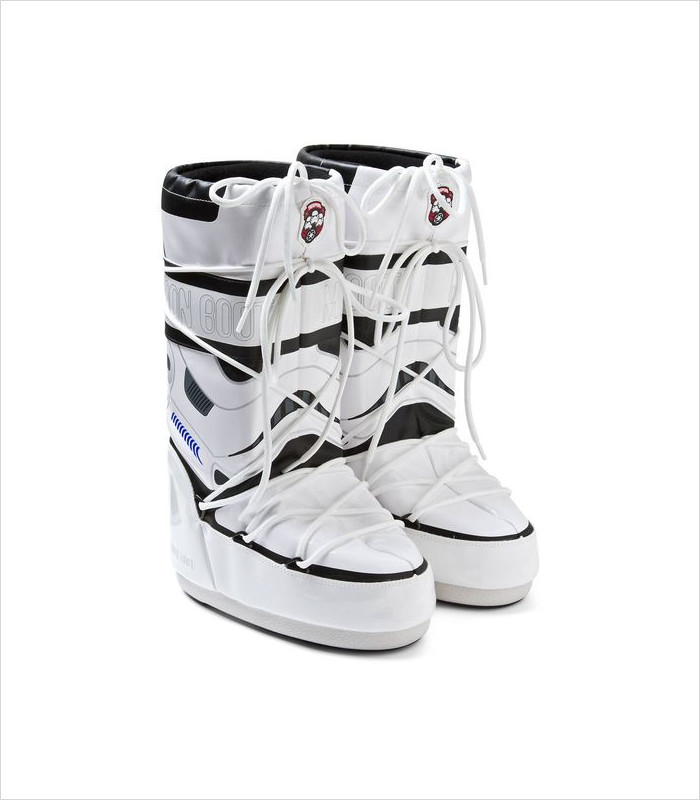 14. Star Wars Inspired Moon Boots: Your little Jedi will never need to brave the frozen tundras of Hoth. But, she or he may need to venture through snow covered roads to get to school. If so, they'll be needing a pair of sturdy snow boots. Not just any boots mind. Stormtrooper moon boots. Just the thing to lock icy coldness and wet snow out.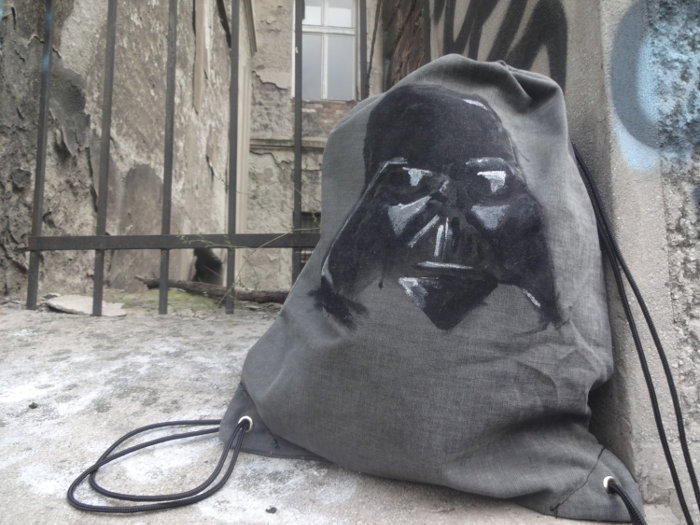 15. Darth Vader Inspired Drawstring Backpack: Every kid needs a backpack, for school or whatever. So why not a hand-crafted Darth Vader backpack? It's made of canvas, so it should be pretty hard wearing. Plus, with Darth Vader 'guarding' their belongings, it might make food thieves think twice.
One thing. If you're buying for a creative kid, don't be surprised at their urge to doodle their artwork on this bag. That's what canvas is for right?
Like our list of Star Wars Apparel for kids? Share, pin and tweet them out to your friends.