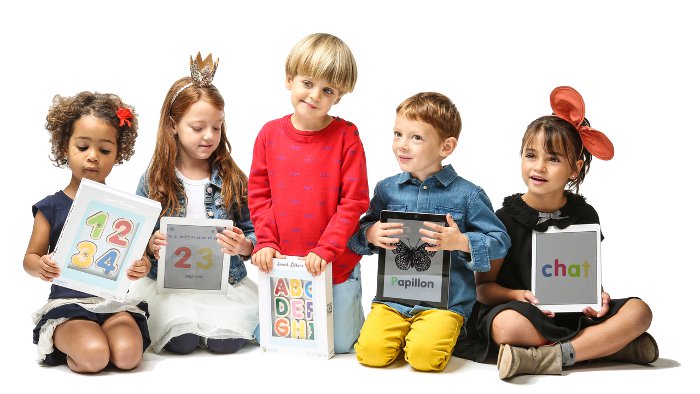 Hands up if you've let your niece or nephew get their (often sticky) little hands on your digital tech? Yep, how can you resist when they sweetly ask to borrow your iPhone to show you how amazing they are at Minecraft. And wow, that moment when you watch a three-year-old navigate the App Store like a pro. Yikes!
There's no escaping the modern times we live in. Youngsters are getting hooked on smart technology just as easily as we are. And if you're not prepared to continually fight a little person over screen time, the next generation of smart tablet toys is where you'll want to look.
Fortunately, designers of kids gadgets are coming up with genius ways to build healthy, educational apps and tech toys to excite young minds. So us grown-ups can relax and let the kiddos get their game on.
Smart Tablet Toys for Kids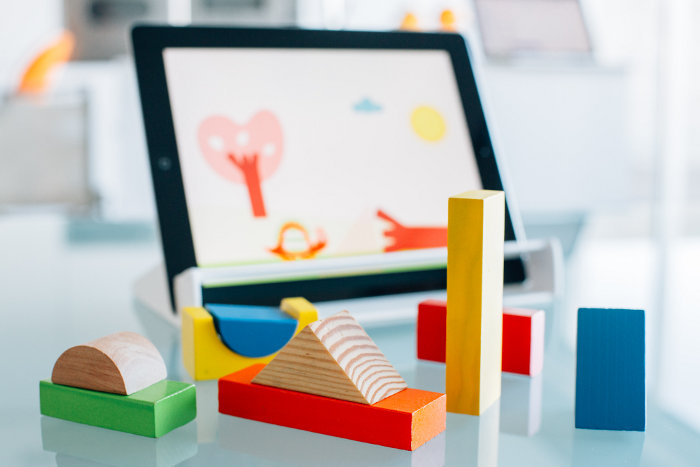 1. Magik Play: Do you get a silly amount of satisfaction watching a toddler build a tower of wooden blocks… and then knock it straight down. Yeah, me too. But what if your 5 year old niece is too old for that game now? You could consider the next level of block play.
For those who love the simplicity of wooden toys, wooden bricks in particular, there's Magik Play – the tech toy that combines traditional play with tablet fun. The aim is to mimic what they see on the tablet with the physical blocks in their hands, to build structures and designs which trigger on screen games and animations. Pure Magik!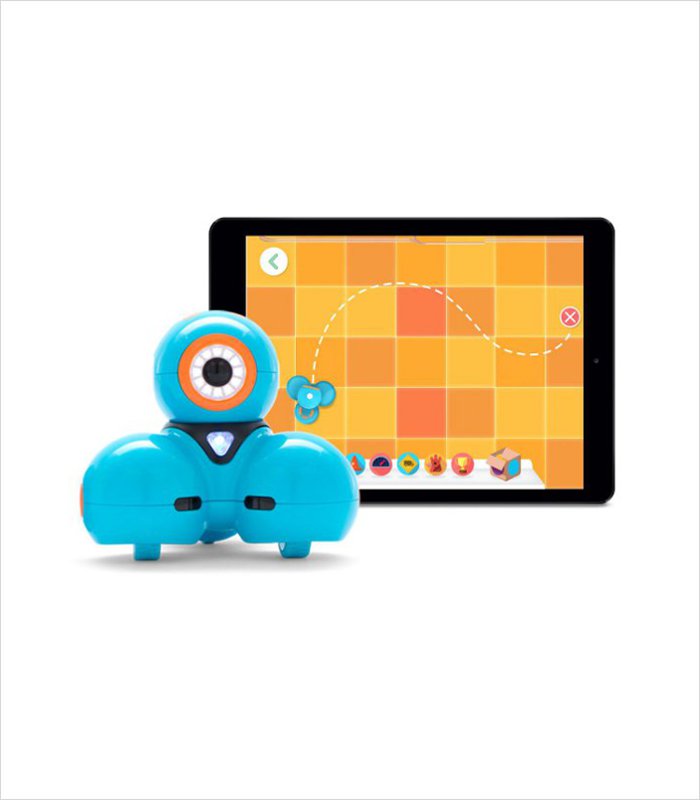 2. Wonder Workshop Dash Robot: Anyone else wish they had a robot friend? Well, you probably will do when you meet Dash. He's a super cute robot buddy designed to appeal to both girls and boys, and he's ready to respond to your every command (almost). This cool little bot can help kids learn programming skills via Apple or Droid.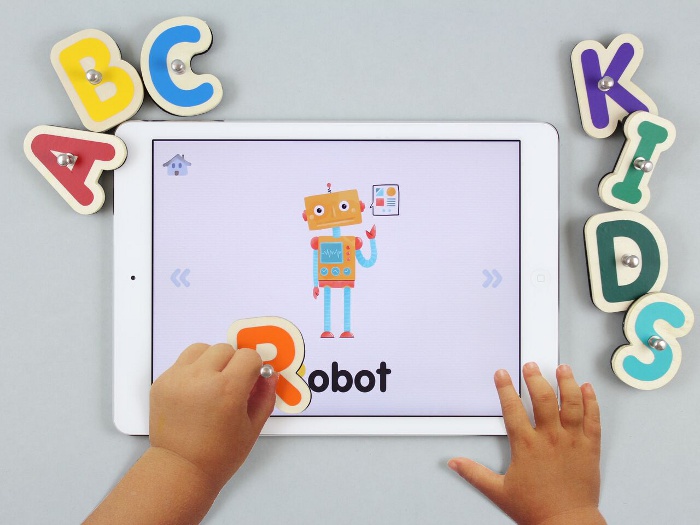 3. Smart Letters & Numbers: Help nurture the little smarty pants in your life with Smart Letters & Numbers. These beautifully crafted wooden accessories come with fun apps designed to make spelling and math a hands-on challenge. Peace and quiet for you. A level up for them. Win-win!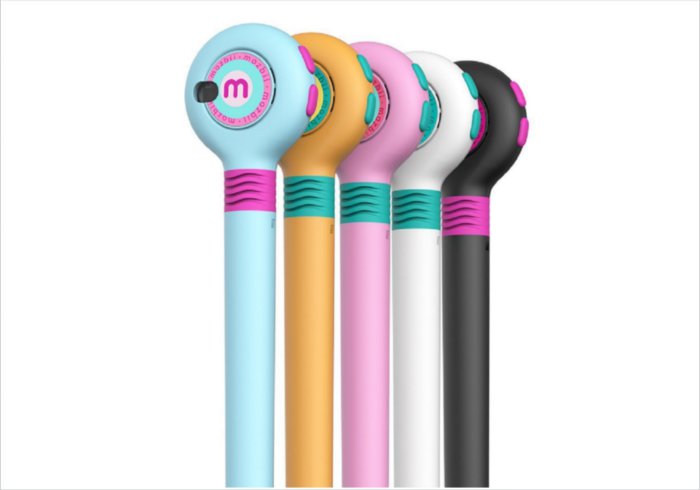 4. Mozbii: Introducing the world's 1st color picking stylus designed to help budding 'artistes' explore the world around them in a new light. Forget leaky felt-tip pens in bog-standard colors, now they can 'color in' using the shades of anything nearby.
Let's think about the coolness of this smart kiddie gadget for a second.
You're going on a road trip with the kids. There's no need to pack messy coloring pens or crayons, just your point and shoot Mozbii. It'll effectively steal color from anywhere you choose (even living things like flowers and leaves).
Mmm, come to think of it, this could come in very handy for putting together a color palette for your next home decorating project.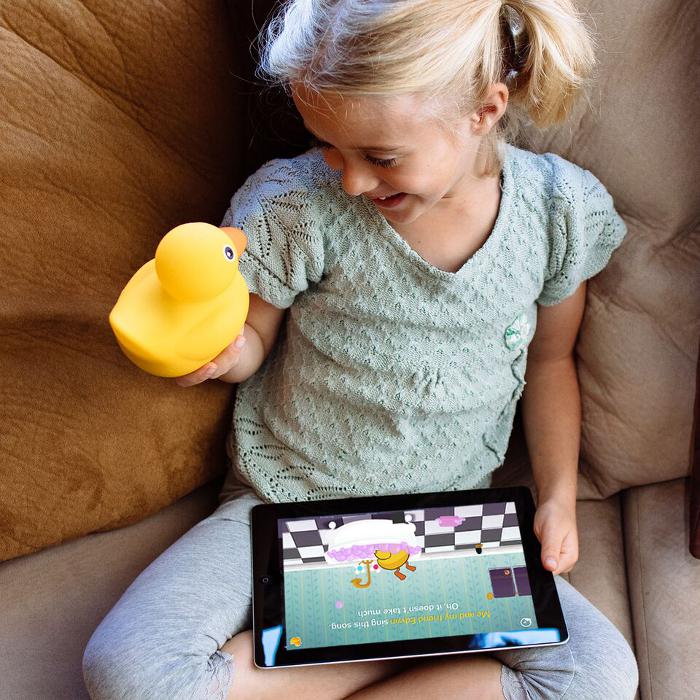 5. Edwin the Duck: Ready to meet the adorable tech character about to send your tiddlywinks 'quackers'? Edwin the Duck is sure to steal a few hearts. Designed to be usable from birth, this tech gadget is a soothing sound machine, a nightlight, and the control unit for his cute on-screen self. How's that for a smart tablet toy?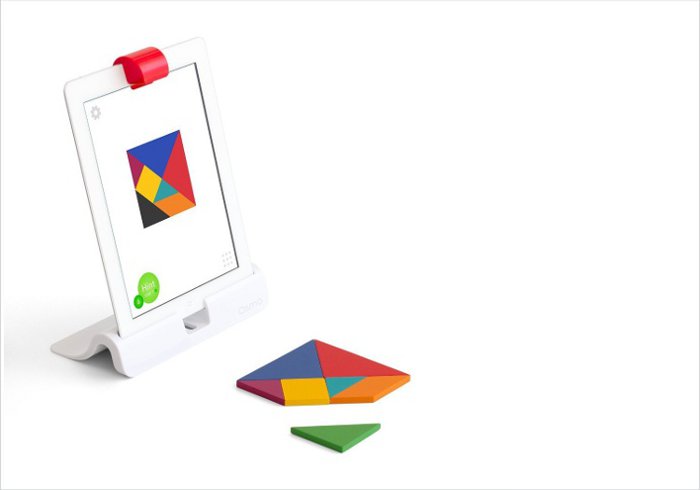 6. Osmo Gaming System for iPad: If your littles have been dissing your app choices, it's time to whip out the Osmo. All of a sudden, math, literacy and engineering become seriously cool. Who knew that was possible? This awesome gadget uses a reflector that snaps onto your iPad to transform the screen into an invisible playing field.
Kids then plonk Osmo tiles and shapes, included with the game, directly in front of the iPad and arrange the pieces to solve the problems which appear on screen. It's an augmented reality thing. And there are tons of different educational games, puzzles and challenges available through the extensive Osmo app library.
So, do you think these smart tablet toys are worth the extra screen time?