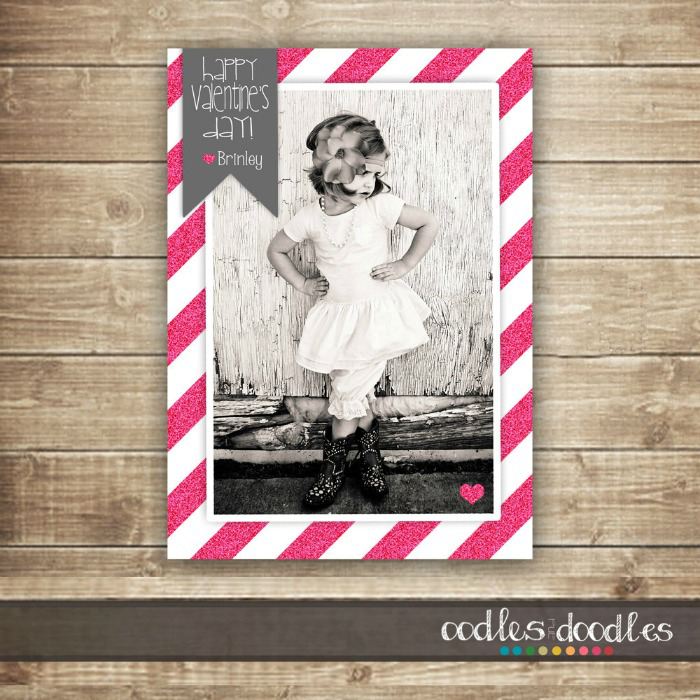 Before you rush to the store to stock up on cards for the little ones this Valentine's, remember one thing; printable Valentine's cards for kids, are your friend.
Last year a friend's little girl wanted to give out cards to everyone in her class. Now her mom could have bought them. Instead she decided to turn the whole V day thing into a fun project for her daughter, by making each card by hand. With the help of some pretty cool printables and heavy card stock.
There's no reason why you, as the wickedly amazing aunt that you are, can't muscle in on the action too. It's a great way to spend time with your nieces and nephews in the run up to Valentine's.
While there's a ton of free printable Valentine's cards around, I've spied some beautiful artistry from Oodles and Doodles. Fun, boldly colored printables that you can personalize.
I've listed a bunch of my favorites below. Get ready to fire up your printer.
Printable Valentines Cards for Kids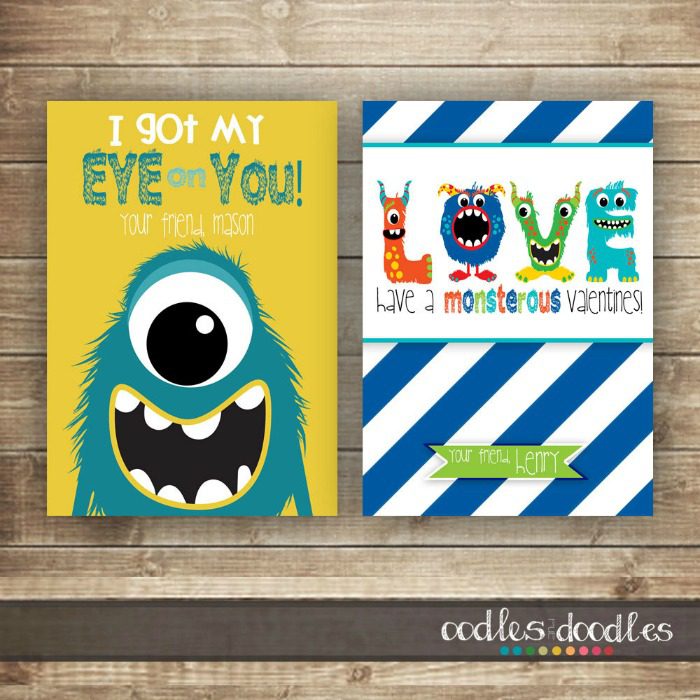 Kids Valentine's Printable Card Templates: Make Monstrously good Valentine's cards. Perfect for the little rascals in class.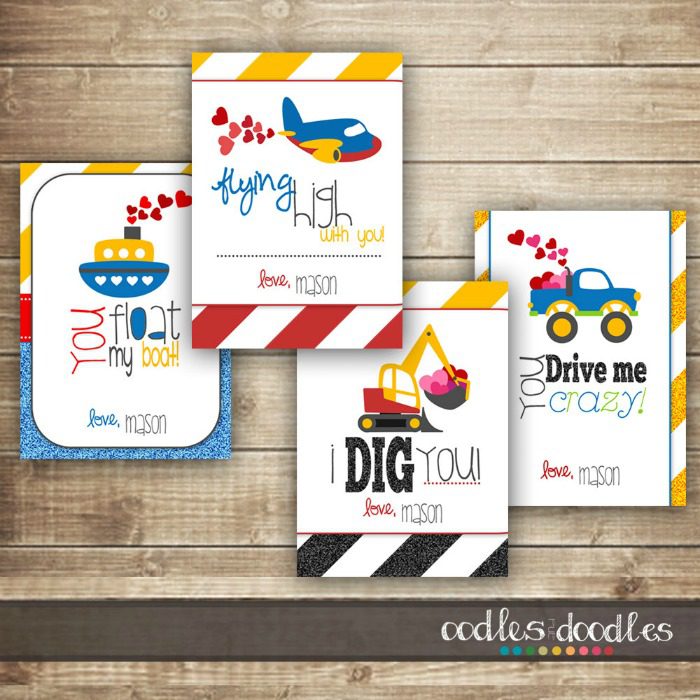 Printable Construction and Transportation Cards: Perhaps this selection of V day printable cards is floating your boat. I know I'm digging them.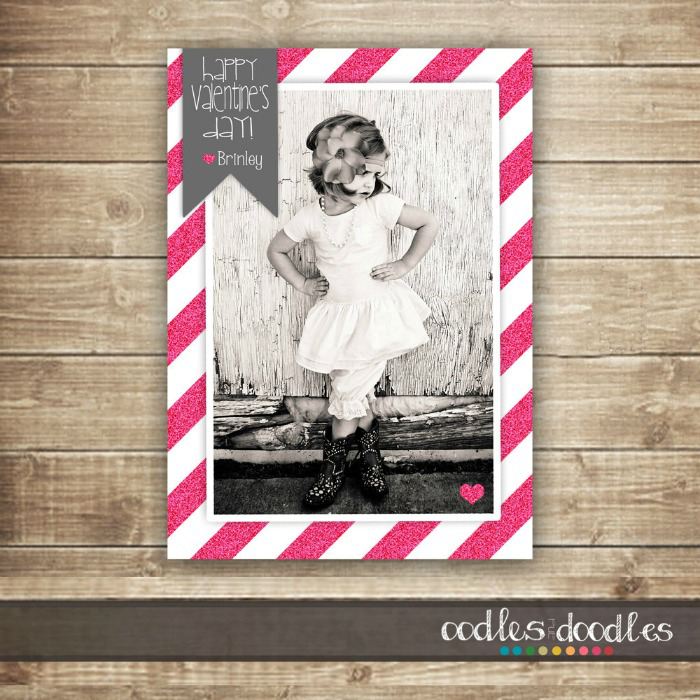 Children's Valentine's Photo Card: You might want to use this printable template yourself to send a special Valentines card to your niece or nephew. Just add a photo when you put your request in. OandD will take care of the rest.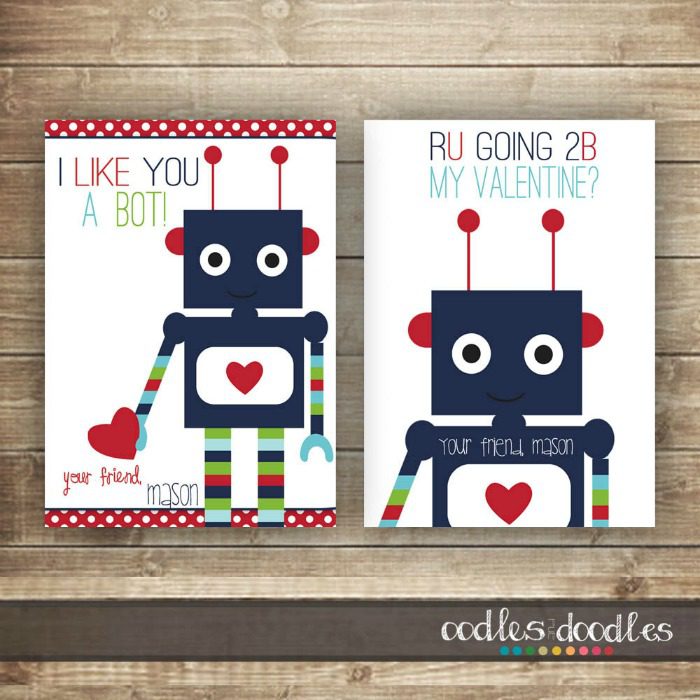 Printable Robot Valentine's Cards: I can not even begin to compute the adorability of these robotic themed cards.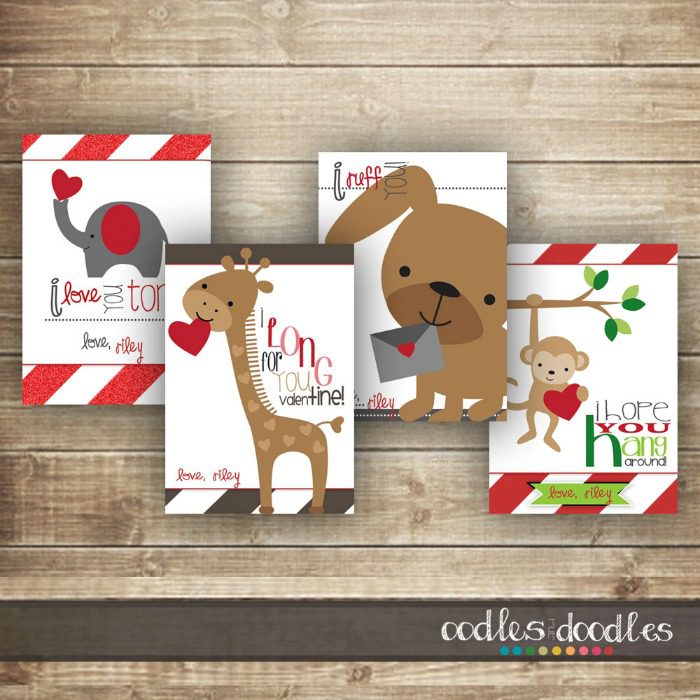 Animal Valentine's Printables for Kids: These animal print outs are great to give away to a classroom full of boys and girls. Which kid wouldn't love a picture of a cutesy animal on the cover of their Valentine's Day card?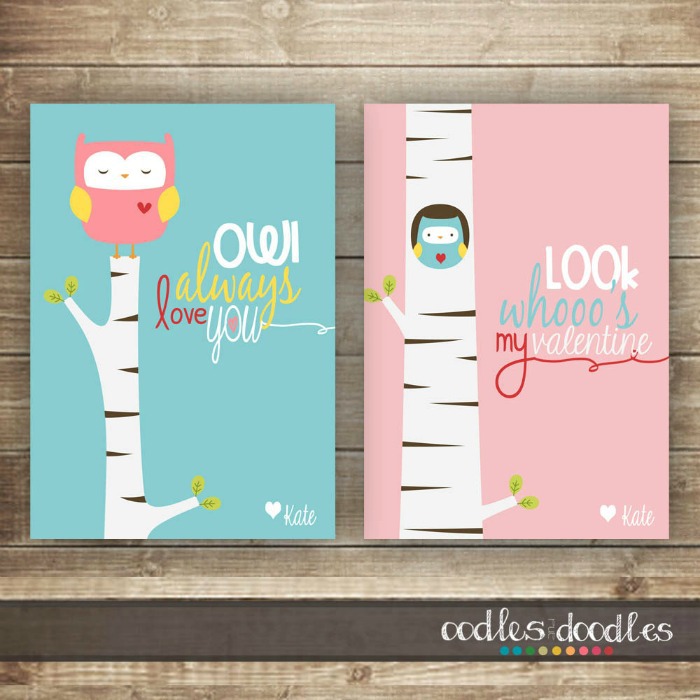 Owl Valentines: Owl always love you. Yeah, I won't give up my day job to become a card caption writer just yet. Sweet looking printables though.
Remember folks, this is just a snapshot of the printable templates from Ooodle and Doodles. Be sure to visit their Etsy store to check out more typographical gems. Prices start from $8, which is a real steal bearing in mind you and the kiddos will be able to print your own Valentine's cards for life.
Loving these printable Valentines cards for kids? Don't forget to like, pin or tweet them out for all to see.