When you're rushing around, trying to find the perfect gift for the littles, it's so easy to go for the biggest, flashiest thing on the market. But, as much as kids love all that stuff, they secretly cherish gifts which are more personal. And you'll be an awesome aunt for taking the time to make the extra effort. Etsy is the go-to place for quirky, personalized gifts for kids and we've picked a few of our faves. Hopefully, you'll love them as much as we do.
Personalized Gifts for Kids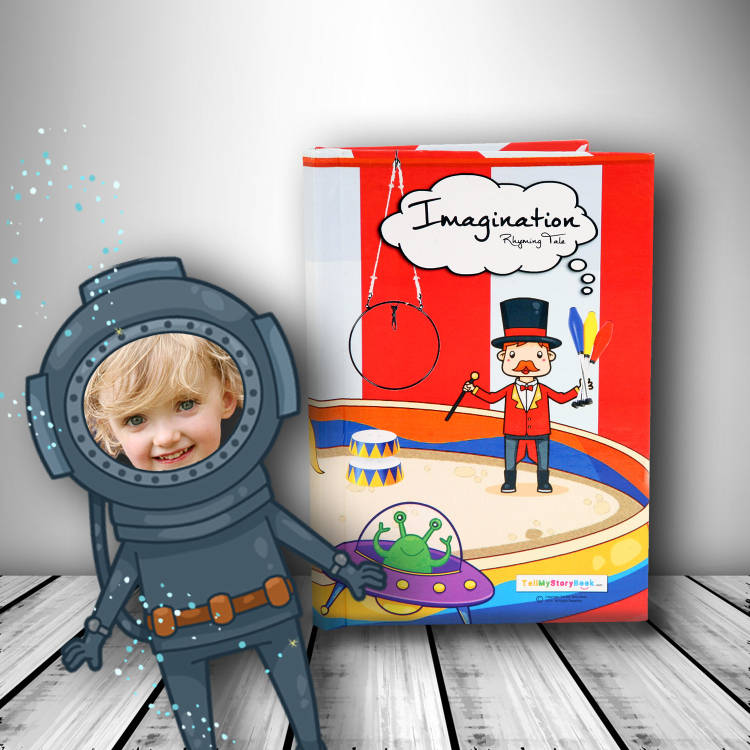 1. Kids Personalized Photo Book: Gift them with a book where they feature as the main character. You'll be surprised that they won't want to put it down. Their parents will think you're the best for getting their kid to read. Seems like a winning personalized gift idea to us.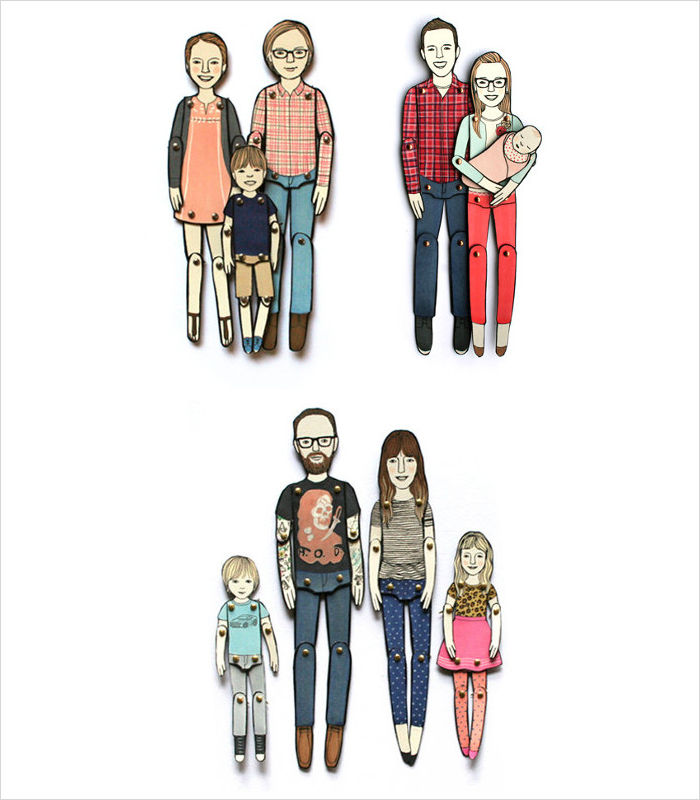 2. Paper Doll Portraits: You know how kids love drawing family members? Well how cool would it be if they got to play with paper doll versions of the entire family. You can even make the dog part of the paper doll fam. And unlike a flat drawing, these characters have limbs that move. Kids can get real creative with a gift like this.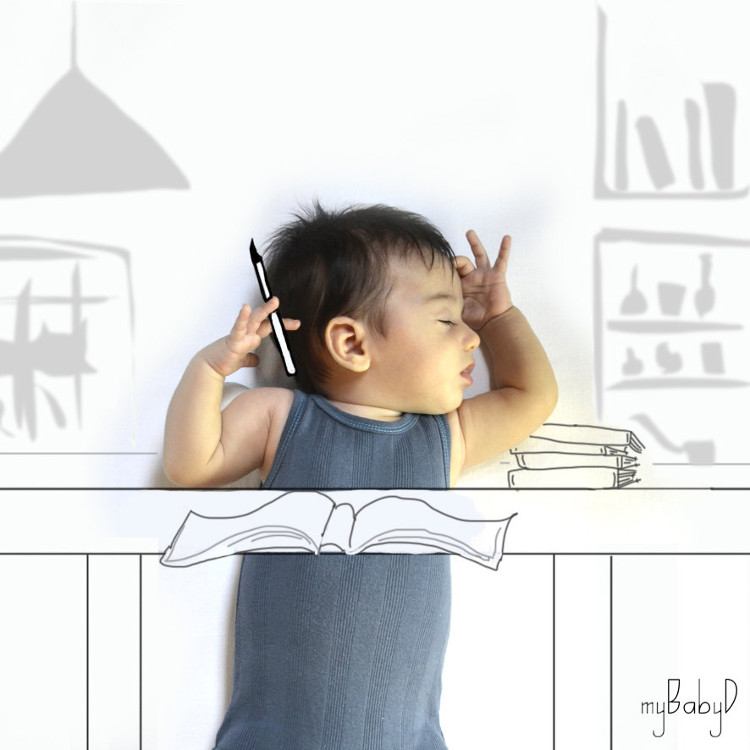 3. Personalized Artwork: This has got to be the coolest photo prop. Well, we say prop, it's actually a very skilled artist 'designing' elaborate scenes around an unsuspecting kiddo. Even if they're too young to appreciate the creativity of the artwork, they'll get a kick out of it when they are big enough to 'get' it. An awesomely original personalized gift for kids of all ages.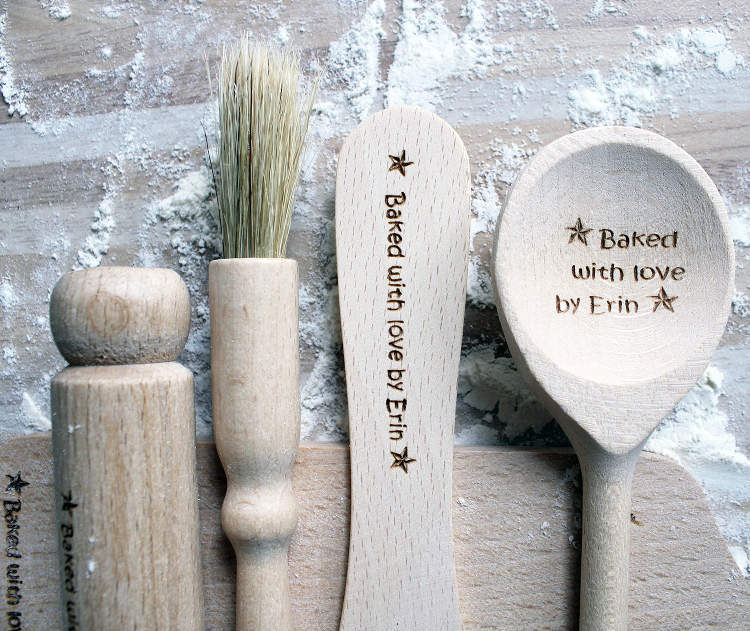 4. Kids Baking Set: If you're buying a gift for a master chef in the making, at some point, they'll want their own tools. How about a personalized baking set to fine tune their culinary skills?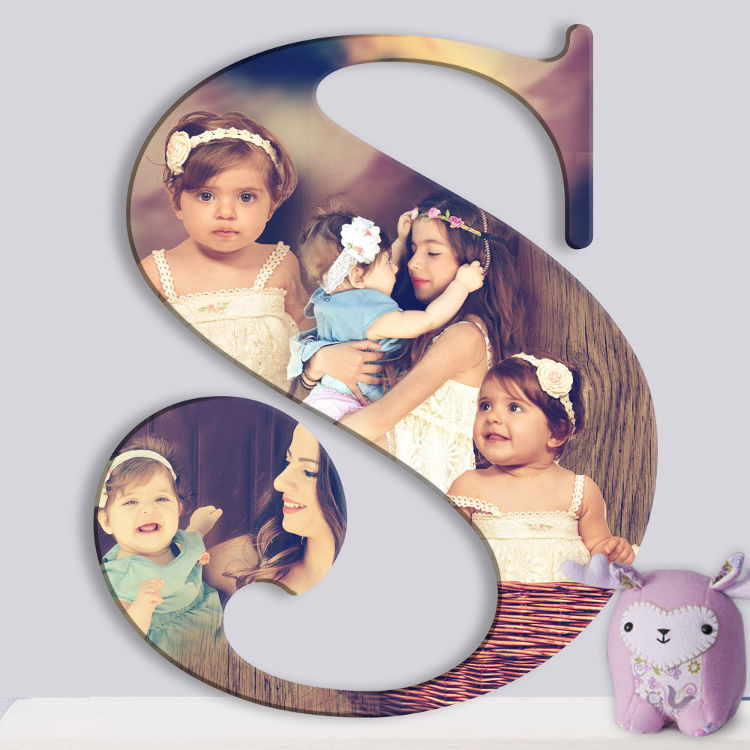 5. Custom Letter Photo Collage: If you're anything like us, you take a ton of photos of the littles. But what do you do with them? Those memories deserve pride of place. Maybe on a collage display, like this one here. Sure beats them sitting on some dusty hard drive.
6. Light Up Name Sign: Ever wanted to see your kiddo's name flash up in lights? Here you go.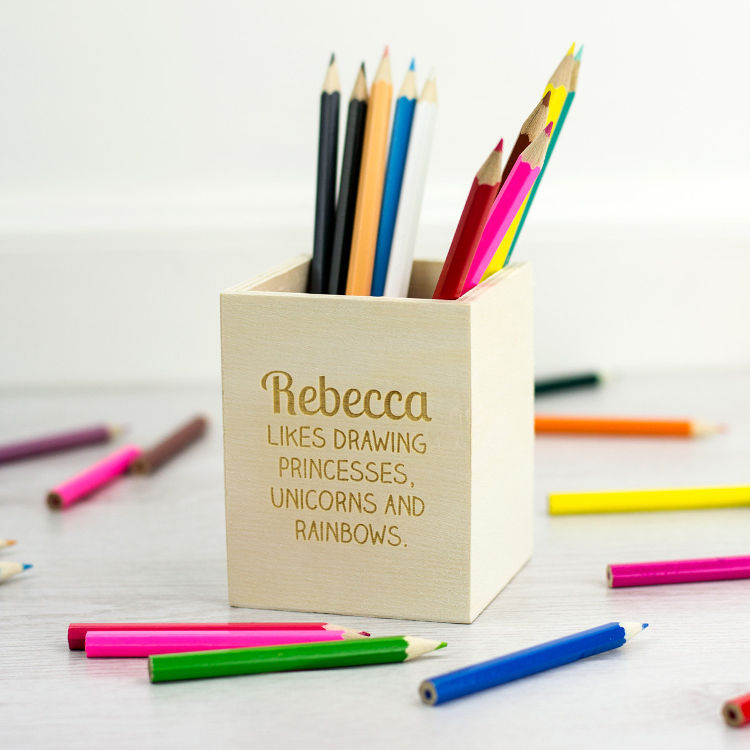 7. Wooden Pencil Holder: A place to store those wayward coloring pencils AND send a personal message to your little giftee.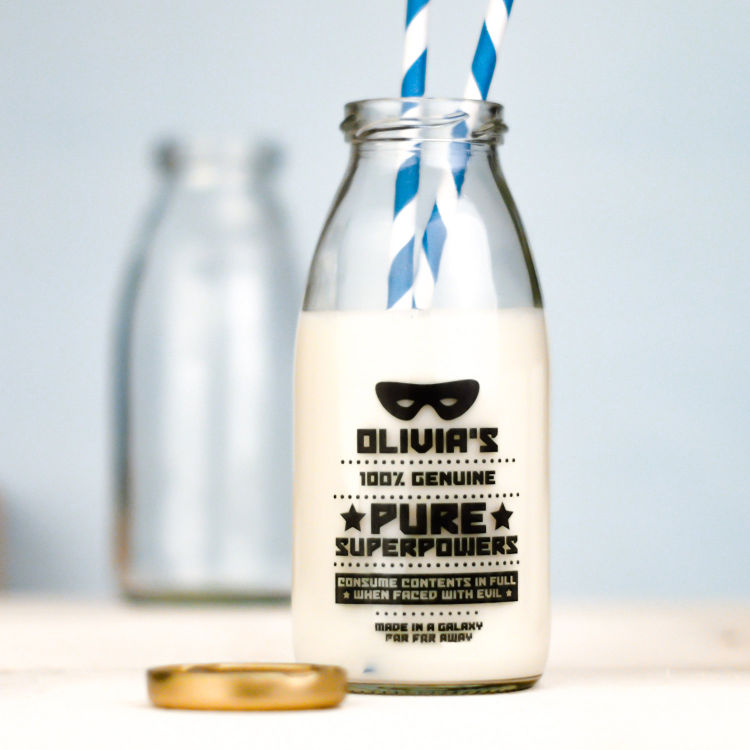 8. Personalized Milk Bottle: Why settle for an ordinary milk bottle, when they can have a superhero milk bottle. It's also a crafty way to encourage the kids to drink more milk. How else are they going to grow big and strong and rid the world of baddies?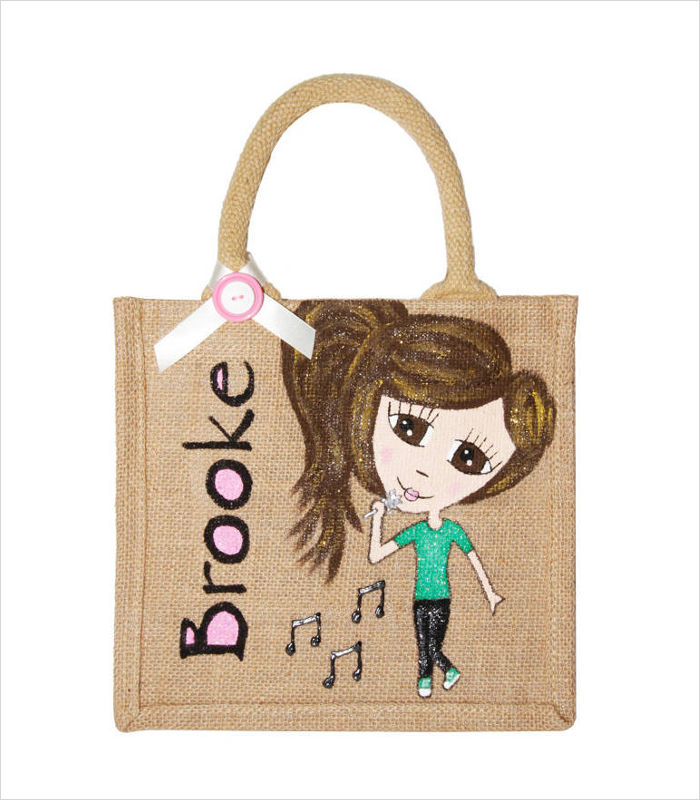 9. Handpainted Kids Bag: It's a simple jute bag but with a very special feature – a hand painted caricature of the munchkin in your life. They'll love it and want to show it off to everyone.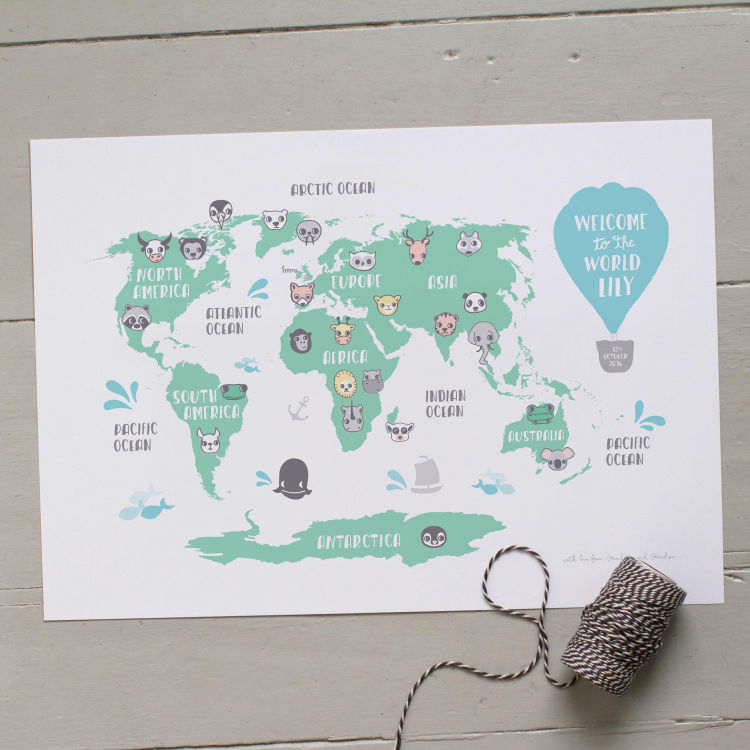 10. Personalized World Map: This is a novel way to welcome a new baby into the world. Of course they won't know what all those green areas represent. But one day, they'll look back at this keepsake and smile. You'll forever be the cool aunt who introduced them to the world. Literally.
And that's it folks. We think these personalized gifts for kids are fab. What do you think? Let us know in the comments or tweet, like and pin.