The next time you decide to clear out the clutter, keep hold of those stray nuts, bolts and loose screws. With the help of my next quirky find, you'll be able to transform such random odds and ends into something pretty cool for the kiddos. Introducing The OFFBITS.
The OFFBITS kits were conceived by Roy Barazani, a graphic designer with a passion for creating re-designable mini robots from household hardware.
Roy was one of those kids who loved tinkering with his toys. Taking them apart. Then putting them back together again. One day he surpassed himself. He managed to assemble a robot entirely out of everyday items he'd found in an old toolbox. The concept of up-cycling junk into robot toys began to materialize.
Roy continued his avid tinkering. All throughout design college and a few years beyond, until one day, The OFFBITS were born.
The OFFBITS Kits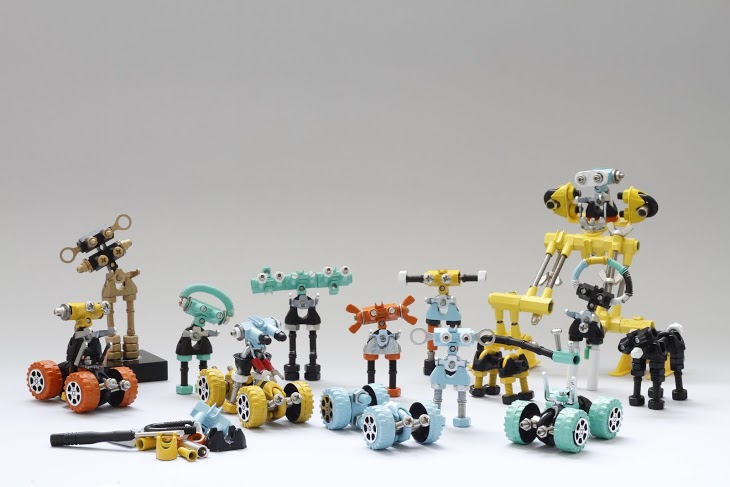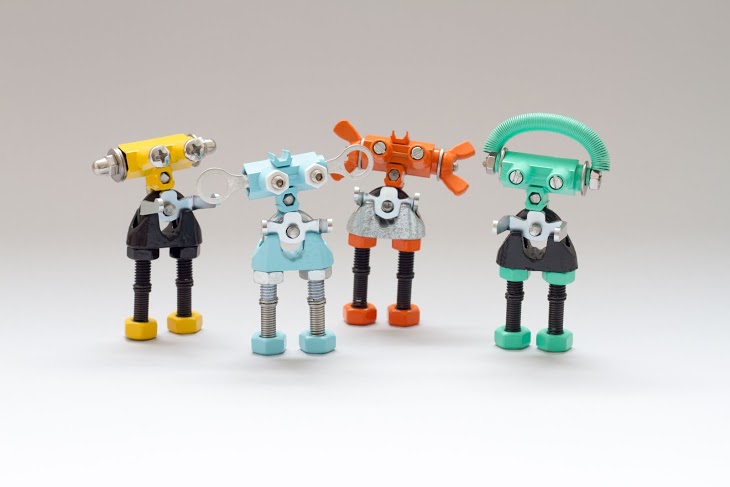 The colorful robots come with an interesting back story. Banished from Planet Bot for daring to express individual personalities, InfoBit, CareBit, ArtBit and BabaBit, made their way to earth. And into the homes of humans who appreciated the tiny bots for what they were: fun, creative, quirky playthings.
Each OFFBITS kit is presented in a cool matchbox, with a tool to put the bits together, an instruction manual and a bunch of hand painted nuts, bolts, springs and other bits and bobs.
The contents of the box can be further extended with odd bits found around the home; increasing the capacity for play, design and overall geeky coolness.
I have no doubt that tinkerers, aged six to 106, will get a buzz out of a mini robot kit like this.
VIDEO: The OFFBITS
So what is it that makes these OFFBITS robot kits unique? I'll let Roy break that down for you:
'I see The OFFBITS as a new way of playing with toys, an "open-source" platform with no "rules" so each creation can be as unique as the one building it. The fact that they are made of components we all have around us, means there are no cost or abundance limits to what people can do with them.' – Roy Barazani, The OFFBITS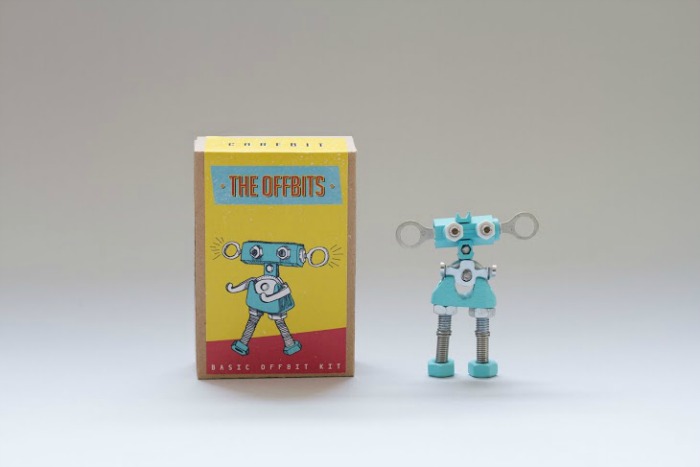 The OFFBITS kits are currently on offer via a Kickstarter campaign, where you'll be able to grab a starter kit for a minimum pledge of $18 (international shipping available).
Are going nuts (get it?) over these cute little bots. Pin, like and tweet them out to all your friends.