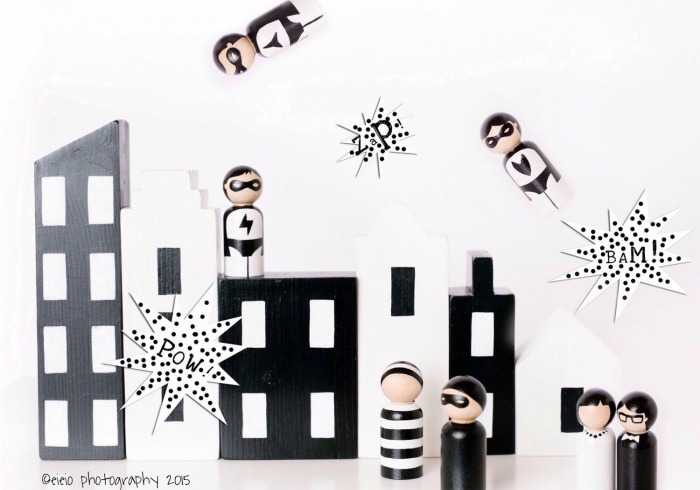 Toy designer and Etsy seller, Leandra Sweet from The Whimsical Sweet, has a fine collection of hand-painted wooden peg dolls, but it's her latest set that really caught my eye. A 2015 collection of fun peg dolls that look totally stylish in all their monochrome glory.
Each set is customizable, making it easy to add that personal touch when gifting. Want to add the name or initials of your niece to each peg doll? You got it.
Love the dolls, but concerned they're a tad bit small for your little nephew; the one who delights in putting everything in his mouth? Wish the dolls were bigger? You've got that too. You can even change the look of the painted clothes to suit a particular style or theme.
Black and White Wooden Peg Doll Sets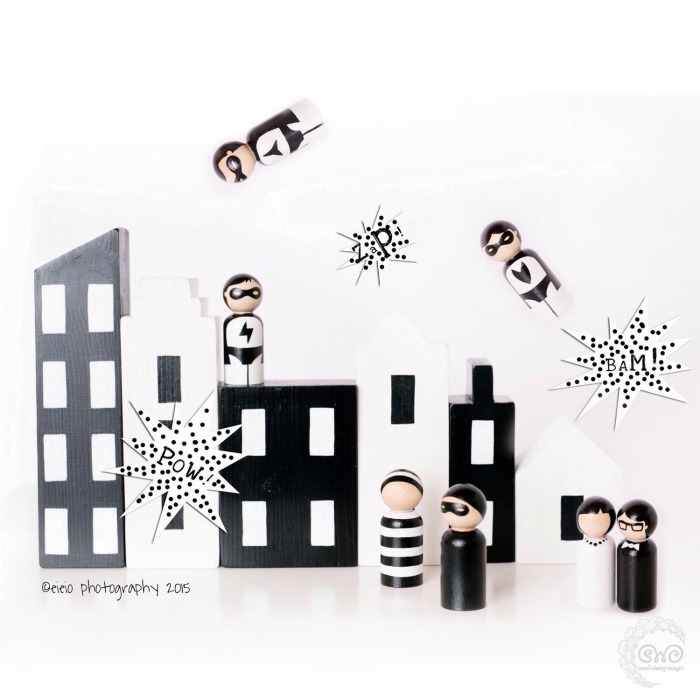 Wooden Peg Dolls Complete City: The one where the superheros save the day. It's a complete city made up of five monochrome wooden blocks, three daring superheros, two innocent bystanders and two evil baddies.
Notice the lack of painted faces on the dolls? There are no predetermined expressions or emotions, which means kids have free range to conjure up imaginative stories, interpreting the personalities of the peg people however they wish. It all adds to the creative play experience for kids. And I just love that!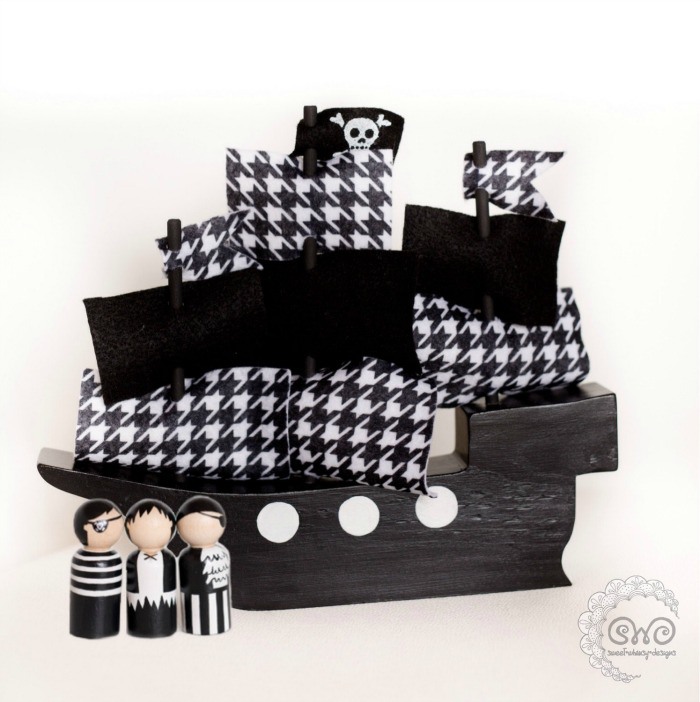 Complete Wooden Peg Doll Sea Set: 'Ooh arr, me hearties, there be pirates afoot'… three of the little blighters. As a well as one fierce looking pirate ship, complete with masts and a skull and cross bones flag.
The pirate ship is the only piece in the collection that you'll have to assemble. But putting it together is real easy, resulting in an impressive play piece. This is the kind of toy that would sit pretty on a mantle or book shelf once the kids are done playing.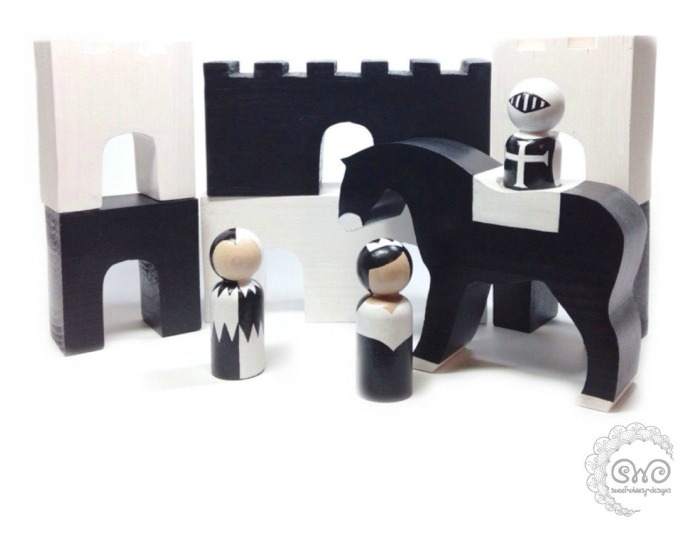 Complete Castle Set: Features three individual wooden peg dolls; the princess, the knight and the court jester. There are also six castle blocks and of course a trusty horse, which can be 'ridden' by any of the peg characters.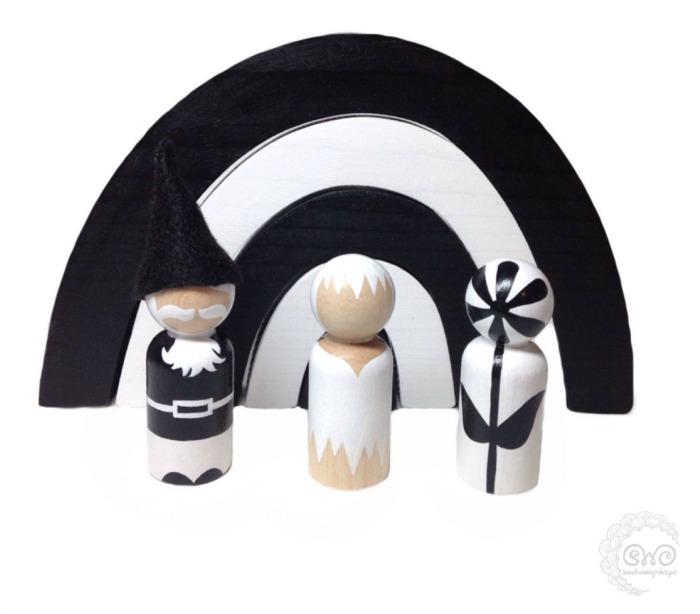 Complete Garden Wood Peg Doll Set: The peg dolls include a classic garden gnome, a flower peg doll and a little fairy who, no doubt, lives at the bottom of the garden. They all get to hang out at the end of a five piece rainbow, which also happens to be a fun stackable toy in it's own right.
Think these wooden peg doll sets are pretty neat? Like, pin and tweet them out. Because sharing is caring!