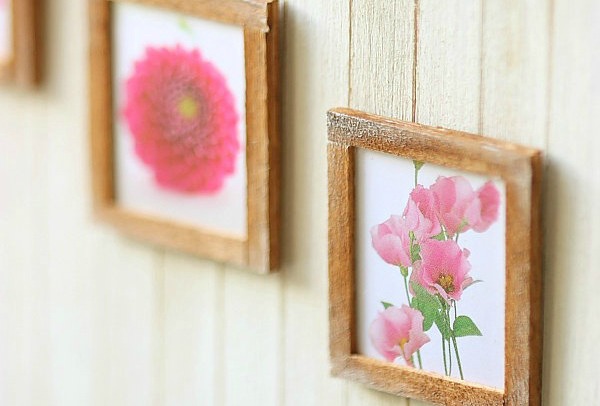 Could it be I've just discovered a collection of the most realistic miniature dollhouse accessories, ever? I'm talking pure, homemade shabby chic goodness with incredibly intricate detailing.
Each piece is loving created by Pei Li of Miniature Patisserie who offers a charming assemblage of accessories, ranging from miniature dollhouse furniture to miniature dollhouse food.
I have to admit, none of my nieces own a dollhouse fancy enough to accommodate these little treasures. But I've got a sudden urge to change that.
As long as I can attach one condition. That the dollhouse (along with all the darling accessories) stays at my house. Forever. Mwahaha!
You're never too old to play with dollhouses. Or at least that's what I'm telling myself.
Miniature Dollhouse Accessories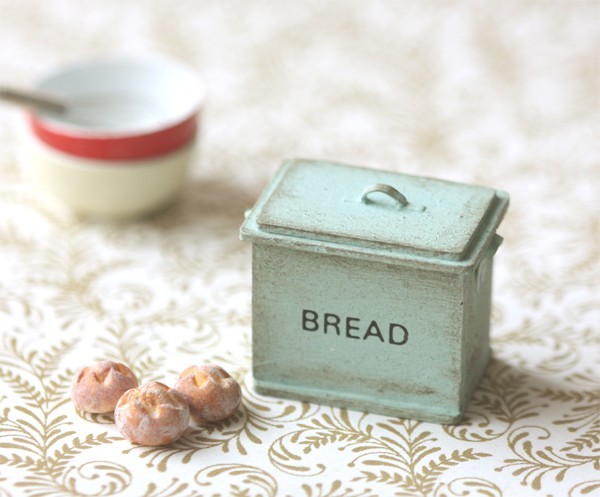 Miniature Bread Box: This mint green bread box, complete with distressed look, was the first accessory I clapped eyes on. The attraction was instant. I fell head over heels in love with the collection from that point onwards.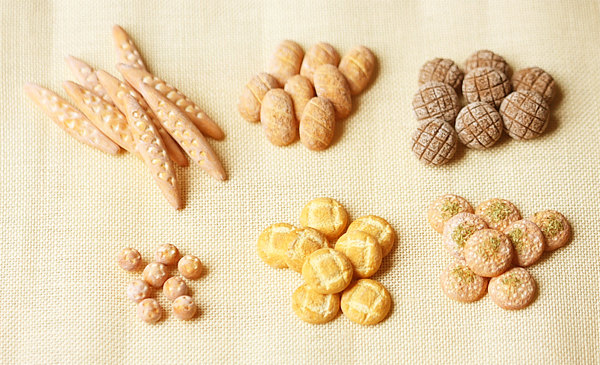 Fresh Bakery Dollhouse Bread: Going to need a few food items to fill up that bread box. These freshly baked loaves of bread should do the trick.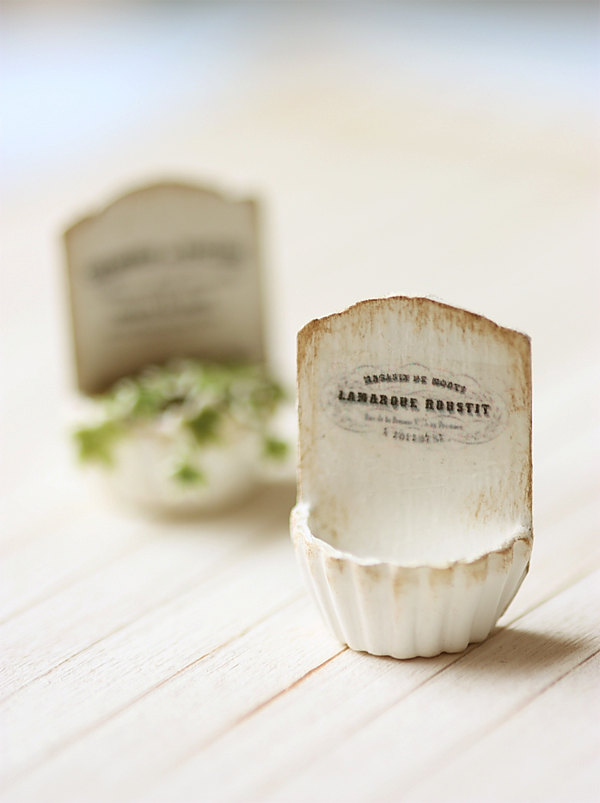 Mini Dollhouse Planter: For an extra touch of chic, just add a planter. It's French don't you know? The perfect accessory for a miniature dollhouse shop or home.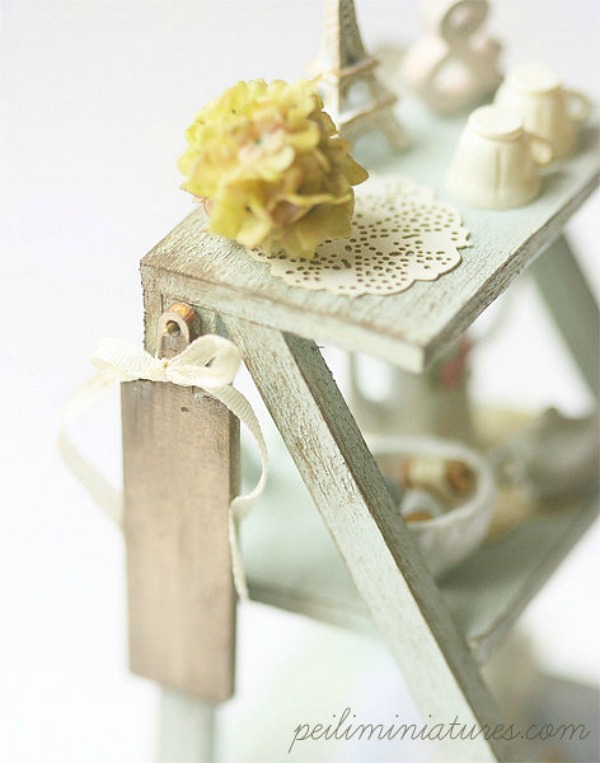 Miniature Furniture – Zakka Shelf: Out of all the miniature doll house items listed here, this piece is the priciest of the bunch. But it does come with a varied assortment of treasures, such as an adorable tea set, a statue of the Eiffel Tower, a beautiful hydrangea bloom and other intricate pieces. None of which are glued down, so they can be styled however the heart desires.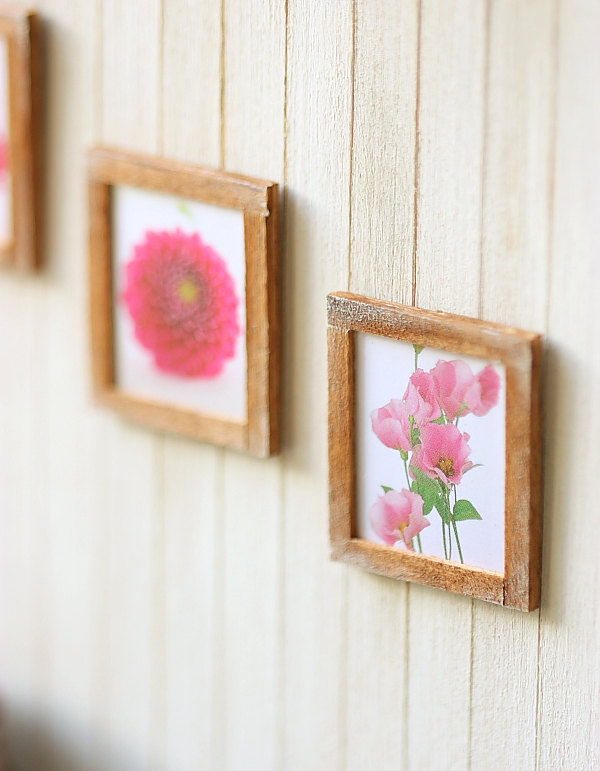 Dollhouse Wall Art (set of three): It's funny how a house feels more homely when pretty artwork adorns the walls. These gorgeous picture frames feature original imagery cut out from an upscale Japanese magazine. No fuzzy reprints here. Just high quality, one of a kind photography captured in an antique-look frame.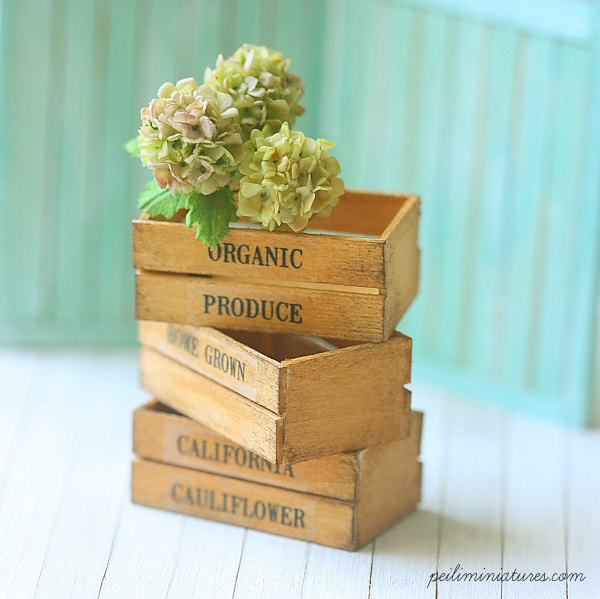 Wooden Dollhouse Crates (set of three): Nothing like a vintage wooden crate to add an extra splash of shabby chic ambiance to a mini doll house.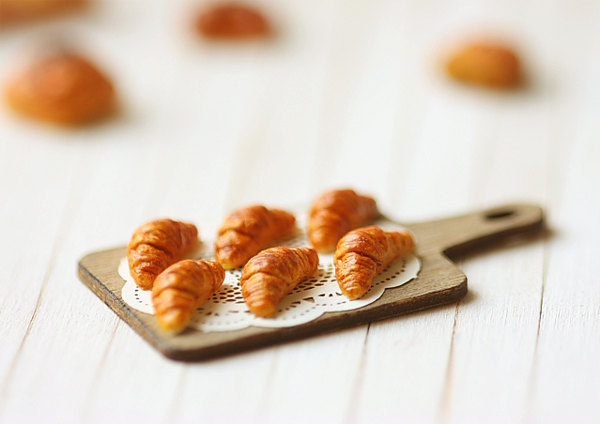 Miniature Dollhouse Food – Butter Croissants: Hard to believe these 'freshly baked' butter croissants are made from clay. They look seriously mouth watering and just the thing to set the breakfast scene on a lazy Sunday morning.
These are just a few pieces from this collection that caught my eye, but there are many other goodies for you to explore. You'll find the whole range here.
Something to consider before you decide to invest in any of this mini dollhouse stuff. The delicate nature and price point of the items makes them more appropriate for older children. Think collectable item as opposed to toy, then you'll be good to go.
Did you love these miniature dollhouse accessories? Don't forget to pin, tweet and like them on Facebook, so all your friends get to enjoy them too.