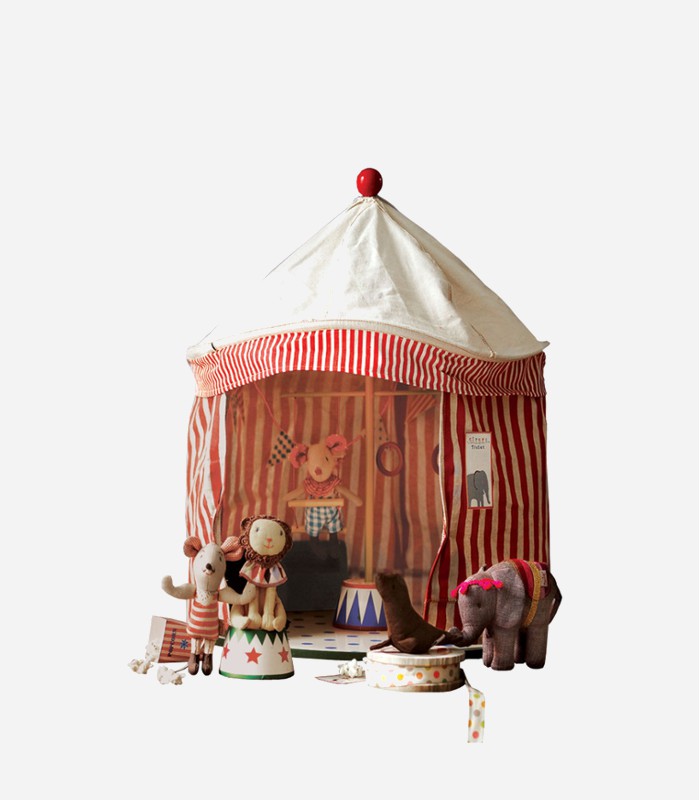 Can you remember the excitement of going to the circus when you were little? Gasping at the trapeze acts, cooing over the performing seals and staring agog at the fearless tightrope walkers.
I sure can. Apart from the freaky stuff like the bearded lady and the clowns (ugh, clowns make me shudder), I developed a fascination with all things circus-y.
Guess that's why I'm a little bit in awe of my latest find. I spied this enchanting mini circus collection on Maileg and just had to share.
Fun Circus Toys for Kids: The Tent Collection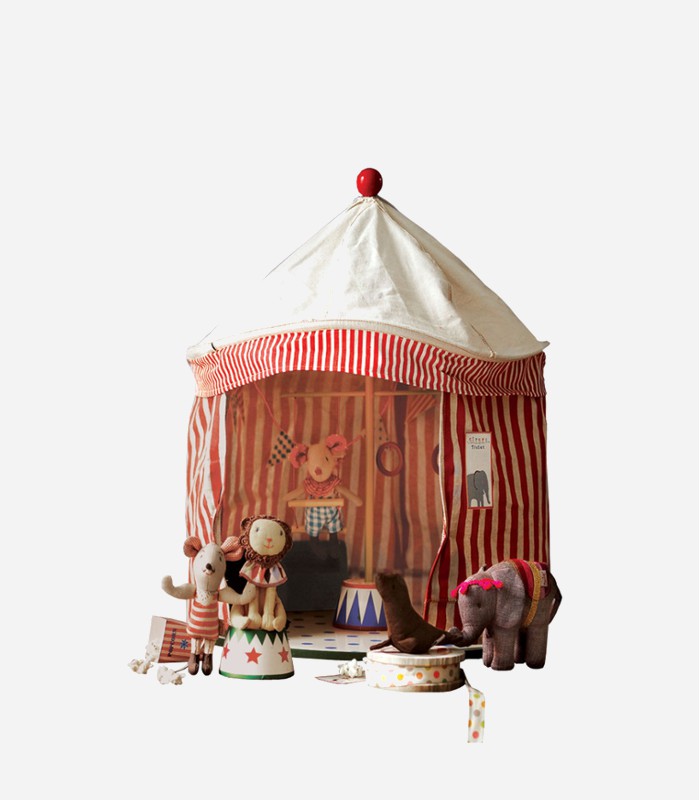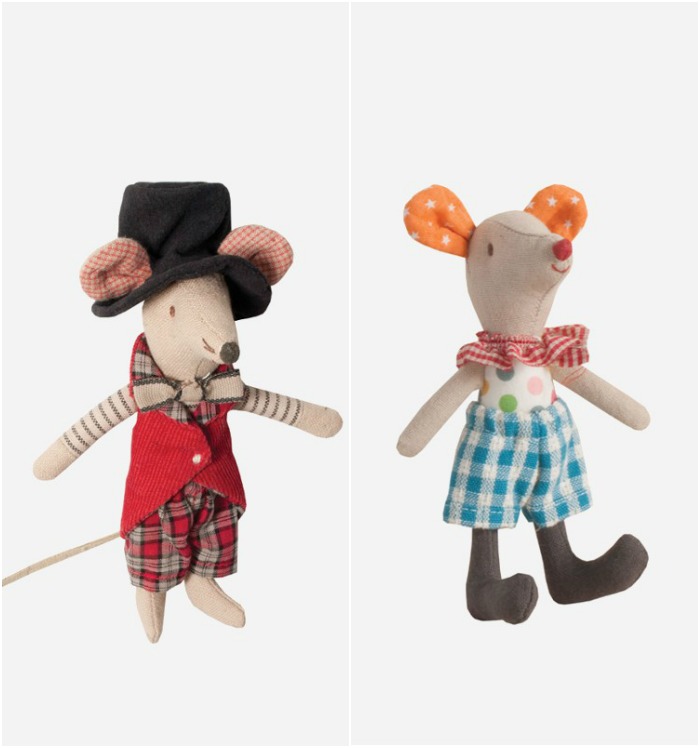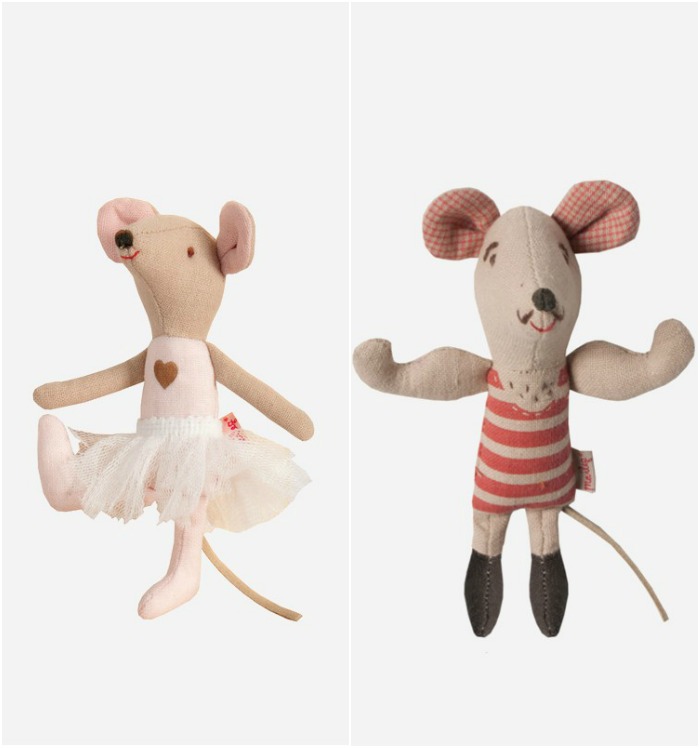 The 16 inch vintage-look circus tent is home to eight charming, yet quirky characters including a mouse manager, strong mouse and a not too sinister looking mouse clown.
And what circus could ever be complete without a few highly talented, performing animals? Like a sea lion, a regular lion or an elephant. You'll find those in the collection too. Just like the circus mice, they're all beautifully crafted in fine detail.
There's also additional circus paraphernalia, such as a little wooden trailer and other circus characters that can be added separately.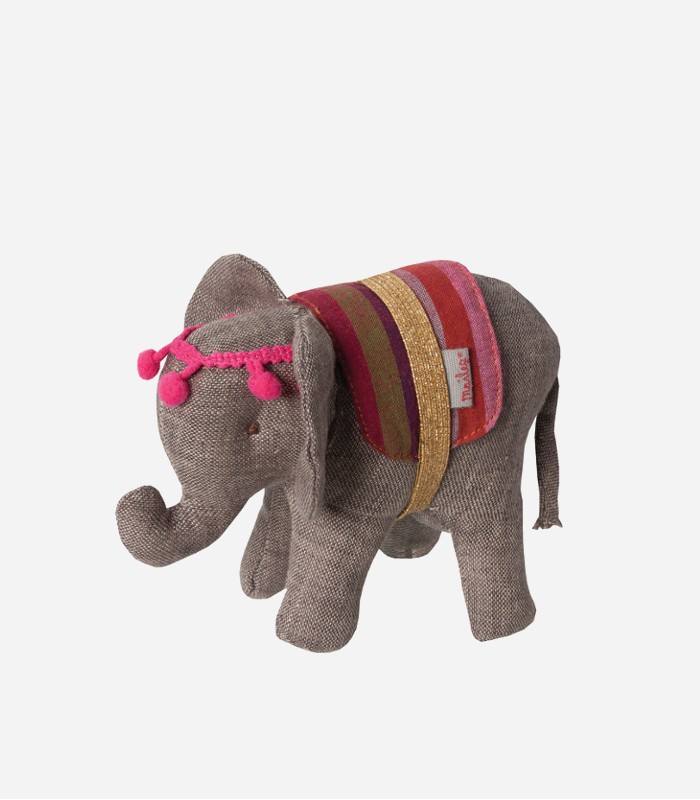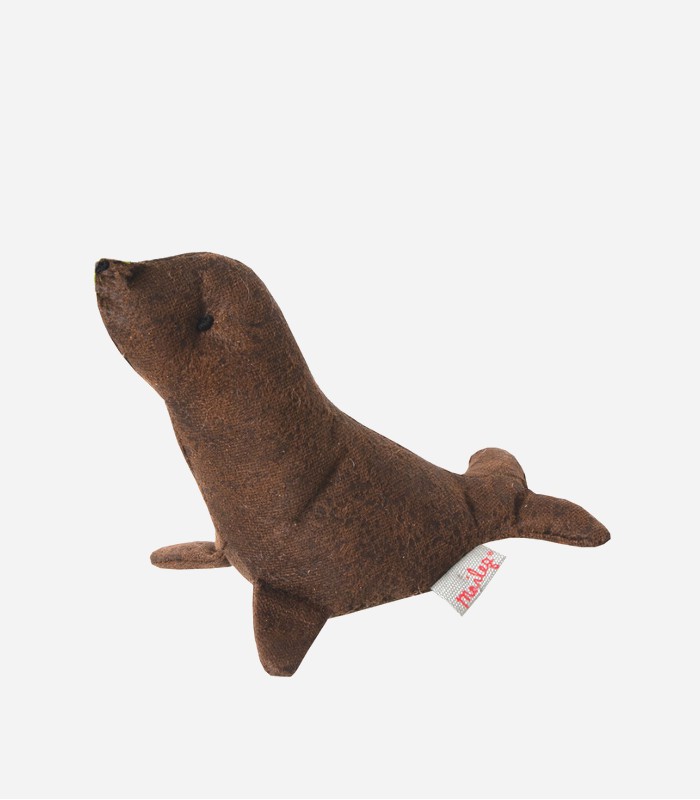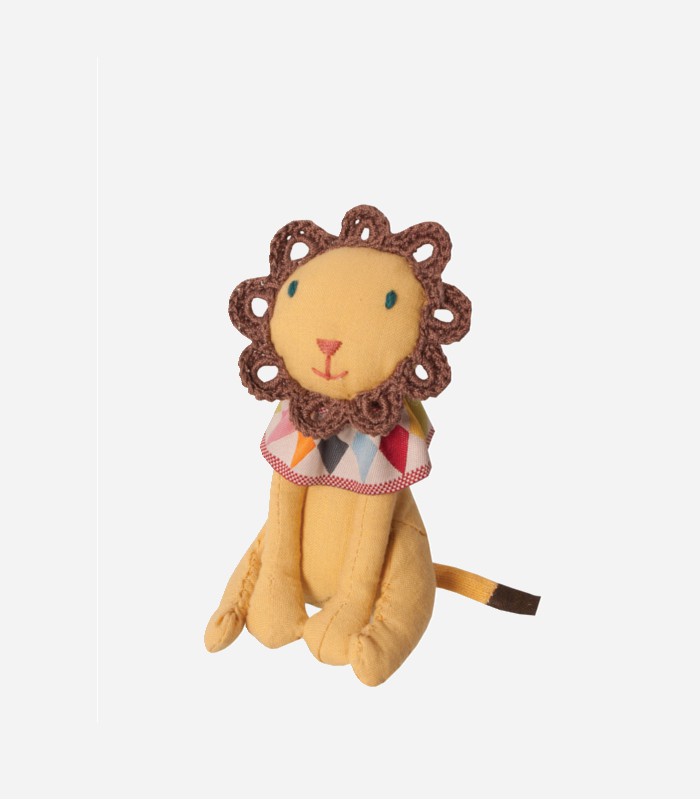 These circus toys have oodles of whimsical charm and are bound to be popular with big top loving fans aged three years and up.
You'll find this mini circus collection over at Maileg. They're offering free shipping, with the coupon code 'freeshipping', until the end of July 2015 (US only).