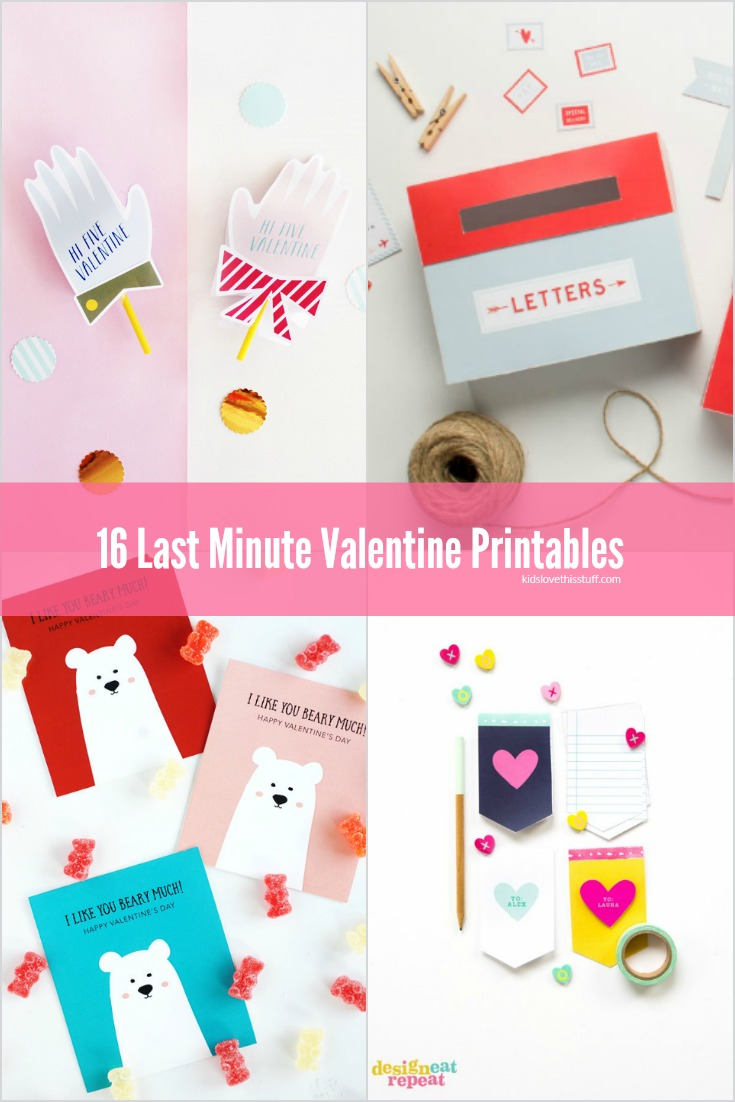 Left it too late to find the perfect Valentine for the kiddos? Don't sweat it. The web is afloat with wonderfully creative Valentine printables, that you download in an instant.
Lookie, we've even picked out an attention grabbing selection for you. Make or give them to the kids. Or have the kids share a little Valentine's appreciation among their friends and classmates.
So, get your trusty printer ready, and grab some pretty cardboard stock. You've got a Valentine's to make.
Last Minute Valentine Printables
1. Valentine Cat Mobile (via Hello Wonderful): Totally heart this mobile for a couple of reasons. 1) It's cute as can be. 2) It takes minimal effort to create (and we like crafty stuff that's easy).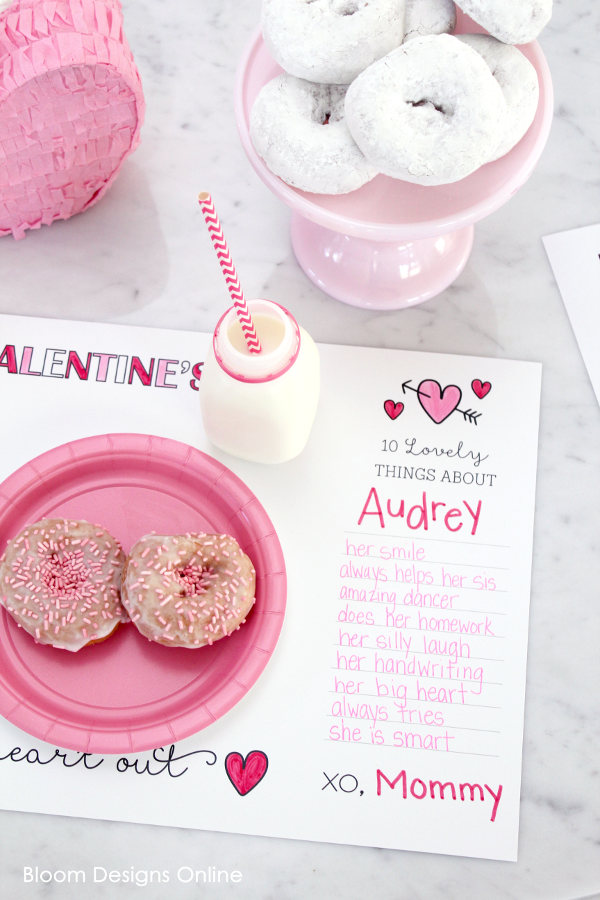 2. Valentine Placemat (via Lil Luna / Bloom Designs Online): Picture the scene; Valentine's lunch with all their favorite nibbles, a cup of cool milk and THIS. The sweetest Valentine printable placemat we've seen, and one heck of way to make a kid feel great about themselves. Are you loving this idea?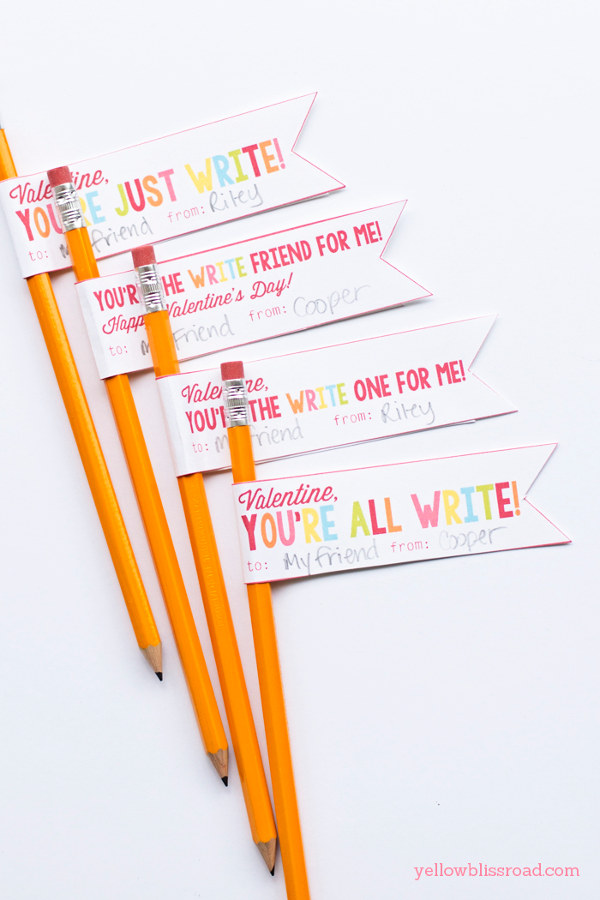 3. Printable Pencil Valentine's (via Yellow Bliss Road): These pencil toppers will make someone popular in class.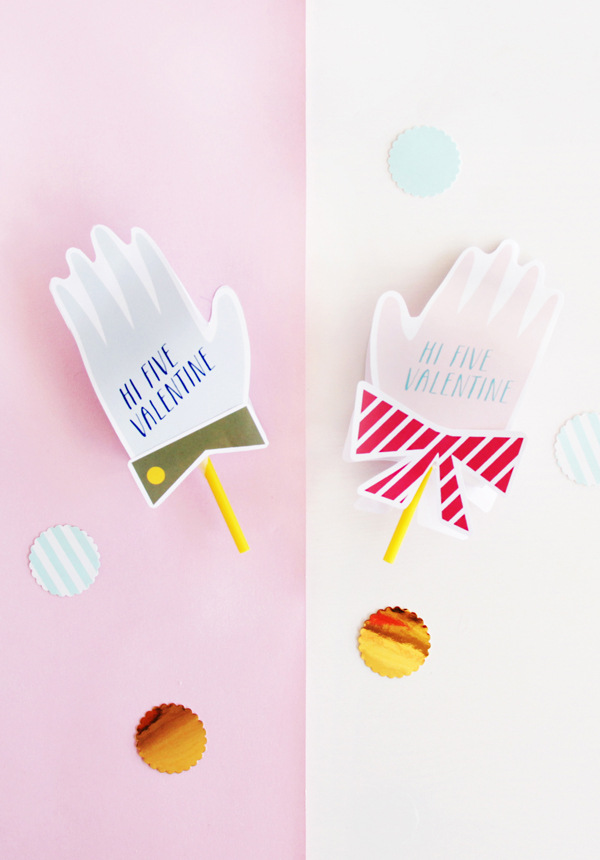 4. Hi-Five Valentine (via A Subtle Revelry): Can we take a minute to hi-five the creativity behind this printable? A great Valentine for classroom buddies of all ages.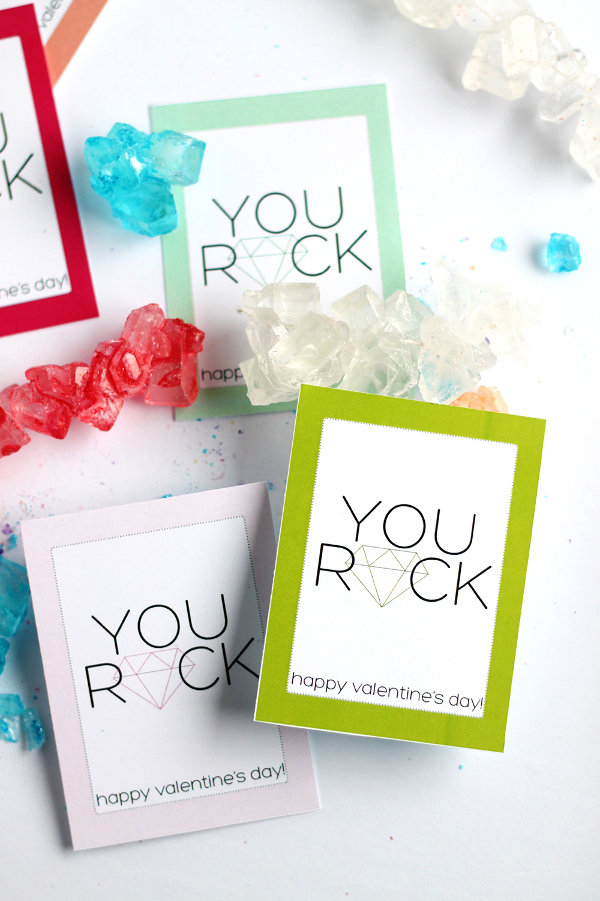 5. 'You Rock' Valentine Printable (via Squirrelly Minds): Whether you give this with or without the candy, they will know, that in your eyes, they totally rock your world.
6. Printable Valentine Notepad (via Design Eat Repeat): Forget love notes this year, give your Valentine an entire notepad. Personalized especially for them. And yes it's all printable baby, even the notepaper. Way cool!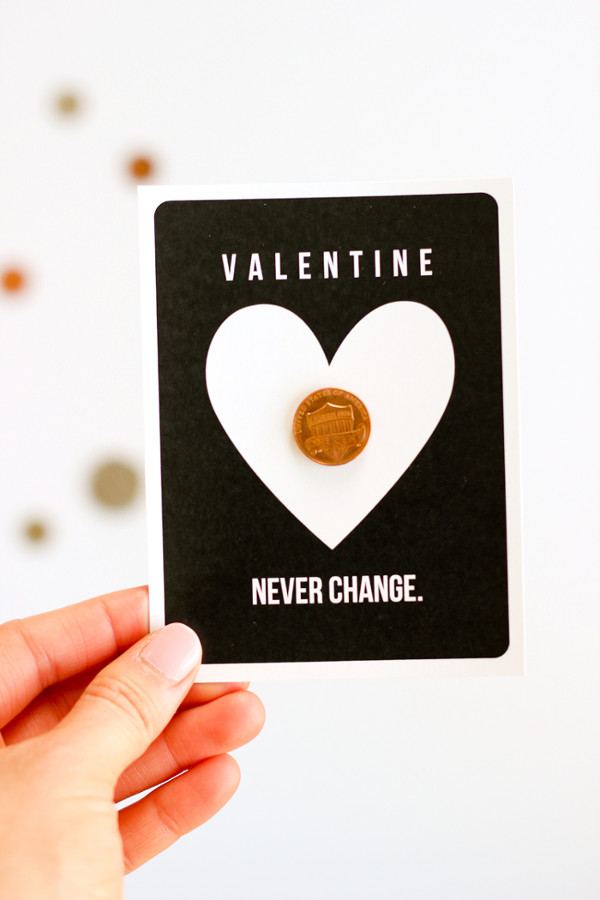 7. Coin Valentine (via Delia Creates): Spreading a little Valentine love, one penny at a time. A great alternative for those of you looking for a simple, non-treat Valentine gift.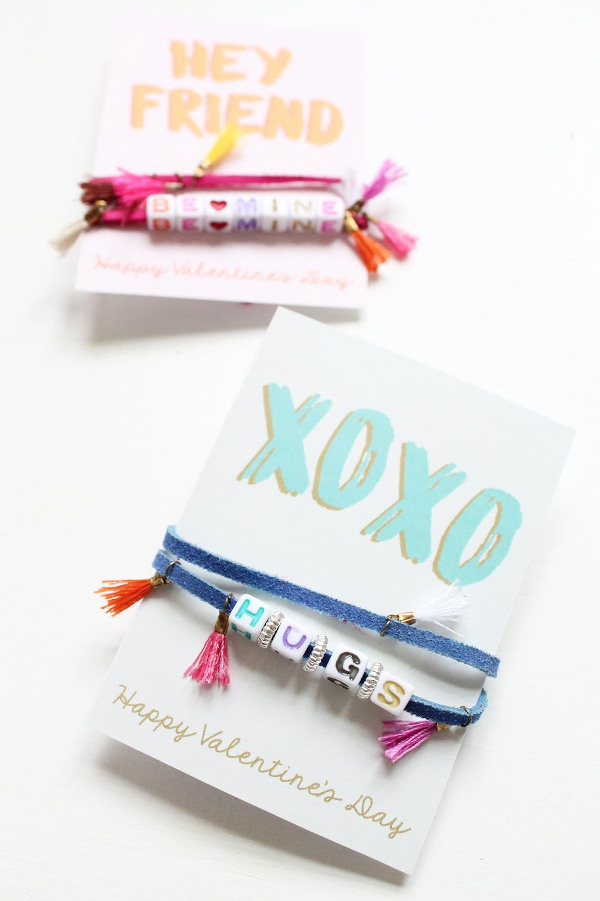 8. Valentine's Message Bracelet (via Lindsey Crafter Blog): Friendship bracelets never get old. And finding new ways to package them up, only adds to the excitement of giving.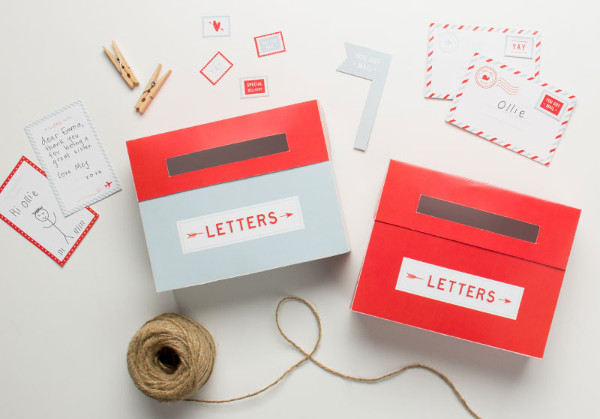 9. Mailbox Printables (via Tinyme): An adorable and uncomplicated way to store all those Valentine cards.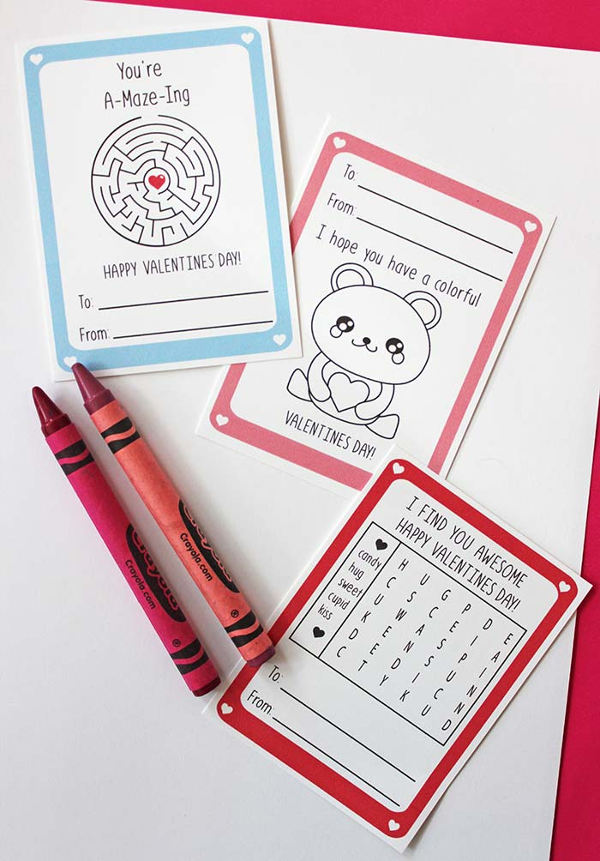 10. Valentine Printable for Kids (via Sunny Day Family): A printable Valentine's card for kids featuring games and puzzles. Way more entertaining than your average store bought card.
11. Star Wars Valentine (via Wit and Wander): Here's a printable that will tug at the heart strings of Star Wars lovers. The creators have even included a baddie in this set. You see, even old Darth Vader needs a little love on Valentine's Day.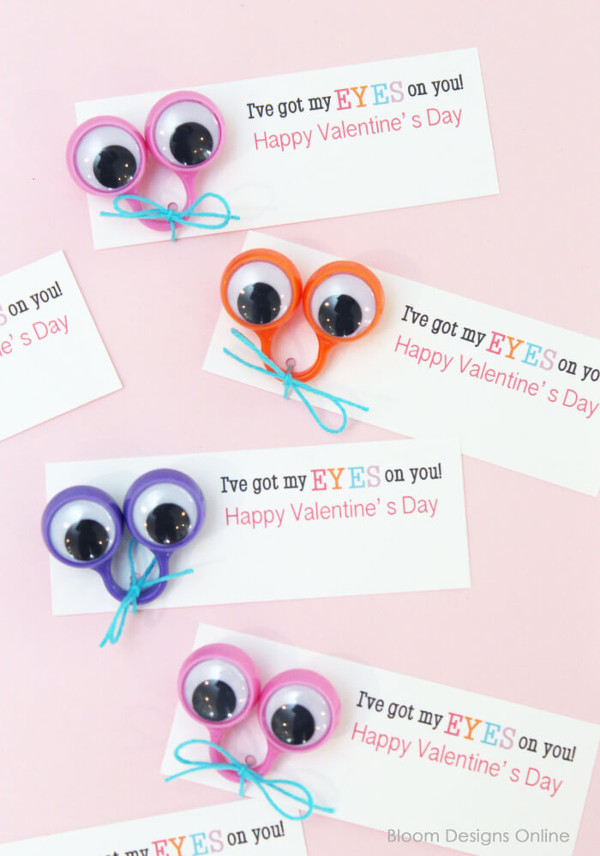 12. 'I've Got My Eyes On You' Valentine's Printable (via Bloom Design Online): Yay for googly eyes! Come on. Who wouldn't love a cute, googly eyed Valentine staring right back at them.
13. 'I Like You Beary Much' Printable Card (via Alice and Lois): Say what? Bearly anytime to get a Valentine's for your kids classmates? That's OK, just check out these print and go cards. Oh the cuteness. We can beary stand it (ha!) Bear shaped candy optional.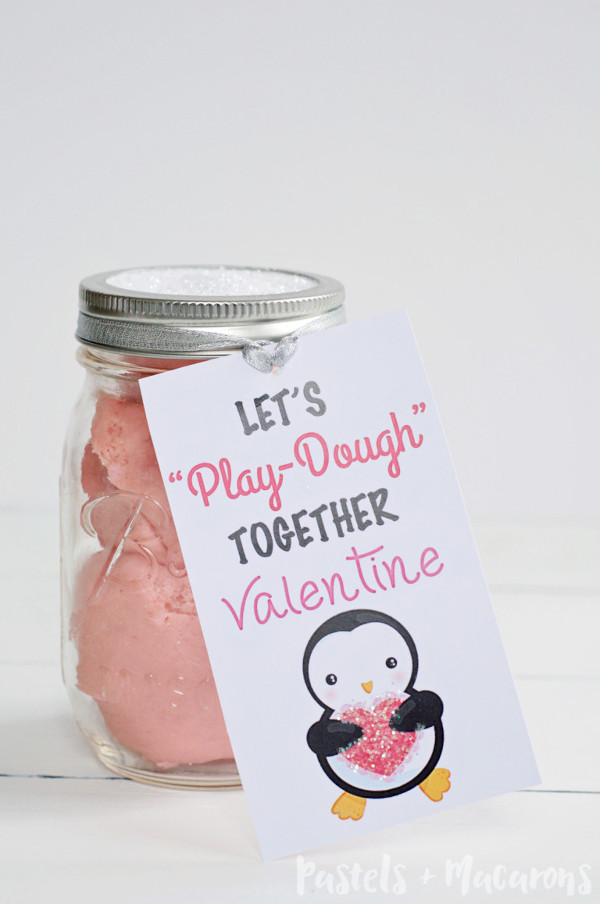 14. Mason Jar Printable (via Pastels and Macarons): Don't know what we love more; the squish, pink play-dough idea or the adorable penguin printable gift tag. Hmm, let's go with both.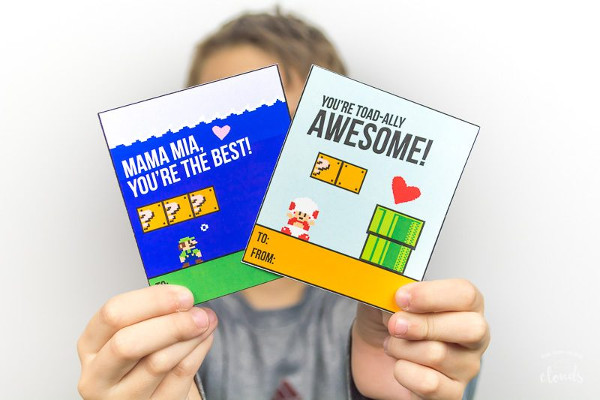 15. Mario Valentine (via The Kiwi in the Clouds): The perfect Valentine for those obsessed with the awesomeness that is Mario.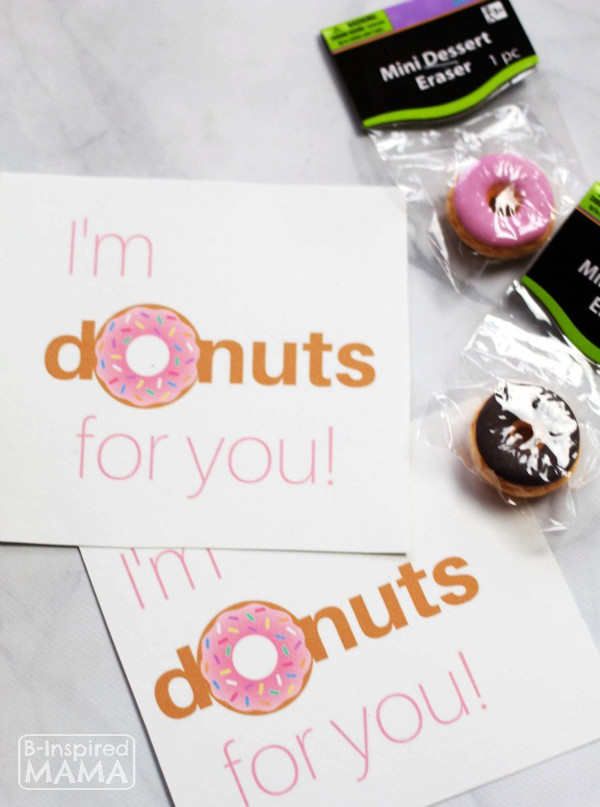 16. 'I'm Donuts For You' Printable (via B-Inspired Mama): This is how to give a sweet treat, without it being the least bit sugary. OK, so you could add a real donut instead of a donut trinket. Either way, the kids will love it.
We think these Valentine printables rock, and hope you enjoyed scrolling through. Now get printing. Oh and Happy Valentines!