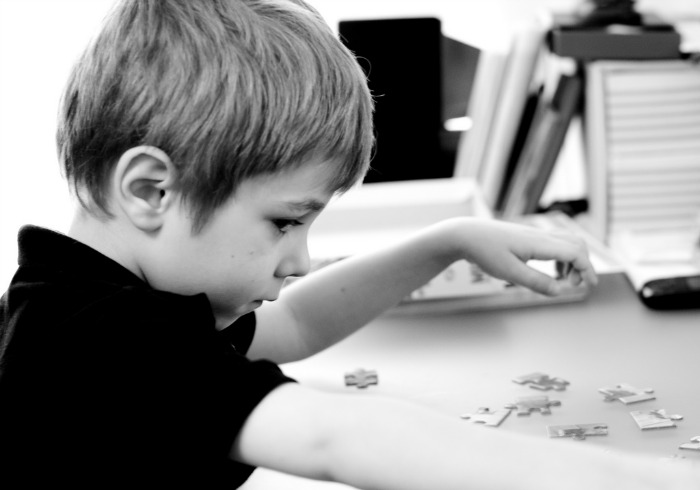 Kids puzzles games are still as popular as ever.
From the classic wooden puzzles of yesteryear, right the way through to today's highly addicting digital puzzle games.
These remain one of the most sought after types of toys for toddlers as well as older kids; not only making great birthday or Christmas gifts, but great educational tools too.
One of the reasons why puzzle games are so popular is due to the fact they combine fun with a healthy dose of challenge. Children love engrossing themselves in things that entertain and the act of finally solving a tricky puzzle gives them a real sense of accomplishment.
Now of course, it's not just about entertainment, as important as that may be. But I like to buy puzzles because they make learning fun and I know a lot of parents feel the same way.
Problem Solving Toys
The educational benefits to puzzle toys are vast. I actually call them problem solving toys, because, well, they teach children how to deal with stumbling blocks and work through problems to find a solution.
Have you heard of the game Candy crush? It's a popular iPhone/iPad puzzle game that I downloaded for the kids a while back. I totally suck at it. Level 29 was my ultimate downfall(if you play this game, you'll know what I mean).
But that's by the by, the thing is the kids absolutely love working through those challenges and get a buzz out of getting to the next level. Clearly, they have more patience that I do with that particular puzzle!
Kids puzzles games such as these are excellent for teaching children how to plan ahead. They also require practice and memory skills to remember sequences and patters of all sorts.
The logical thinking needed in order to solve problems encourages children to think critically and make decisions as to whether a possible solution is going to work out. This is such a great way to help build a child's confidence as it allows them to bring their own ideas to the table.
Puzzles Have a Creative Advantage
Puzzle games are way more than dry logic, though. Most puzzles can be solved in several different ways, so the process of completing a puzzle is as much about creativity as it is about logic. When a child gets stuck they have to figure out new ways to get around it. Once again, kids get to tap into their own ideas, which spurs them on to think creatively.
Often, kids puzzles games require children to combine the skills of logical thinking and creativity with spatial awareness. Take, for example, a Rubik's cube, chess set or Sudoku game. All of these types of puzzles involve an element of pre-planning and an understanding of spatial arrangements. Chess and Rubik's cubes in particular don't have a single solution, so once again this promotes creative thinking.
Really young children gain the additional benefit of developing fine motor skills. They learn how to hold small objects in a certain way and position them with accuracy. These skills are a big deal as they are what underpin a child's ability to write and undergo other educational milestones.
Teaching Patience with Kids Puzzles Games
Finally, something I touched upon earlier. Puzzle games teach children how to be patient and how to persevere. Puzzles can take quite some time to complete, often continuing through several play sessions. It's during the times when things just don't seem to work out that children learns the most about how to persevere and the benefits of being patient.
Problem solving and creative thinking skills are important for children everywhere. It doesn't matter whether they grow up to becoming football stars or mathematical geniuses. Most life situations will require the skills they learn through puzzles. And, with so many kinds of kids puzzles games available, you are bound to find something that will entertain and educate your child.