Good kids overnight bags have got to be big-small: big enough to carry the kids favorite clothing and toys, yet small enough so that the bags are easy to transport and store.
And if you can find an overnight bag that gets your kids really excited about preparing and packing for their trip away, then all the better.
Think bright colors and cute designs, just like this selection of overnighters below.
5 Cute Kids Overnight Bags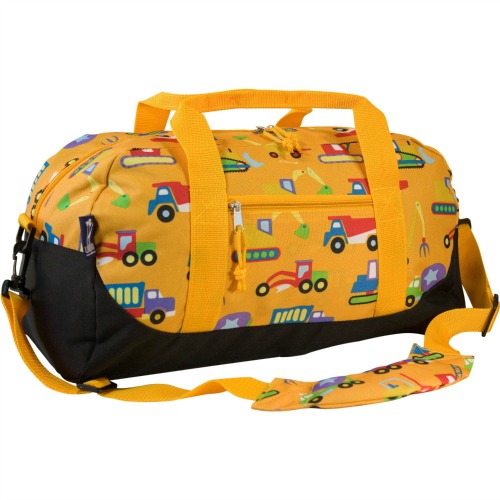 Why settle for dull when you can go bright. Super bright like this Wildkin Kids Duffel.
Not only does it have a totally adorable design that kids will love, it's got that all important moisture resistant lining that'll stop spills seeping through. Important because, well you know, accidents will happen.
Not digging the bright yellow? Check out the other colors/patterns in the range.
The Wildkin Overnight Kids Duffel Bag is on sale at Amazon.com.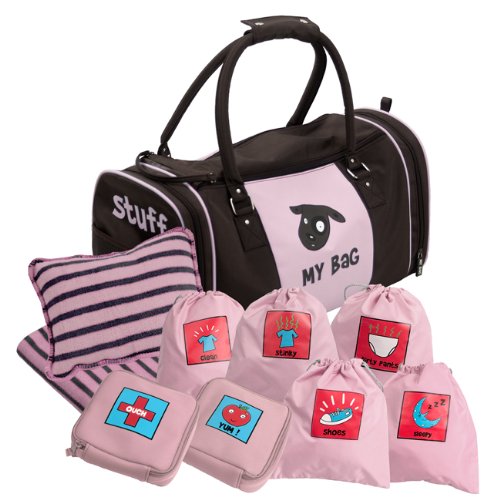 Now this is what I call a considerate overnight duffel bag for kids. It comes with a set of cool (labeled) pouch bags, so you can easily keep the stinky stuff away from the clean – no having to remember to pack extra plastic bags for the soiled items.
This thing even comes with its own pillow and blanket, just in case. Super cute and also available in blue.
You'll find Kushies My Bag at Amazon.com.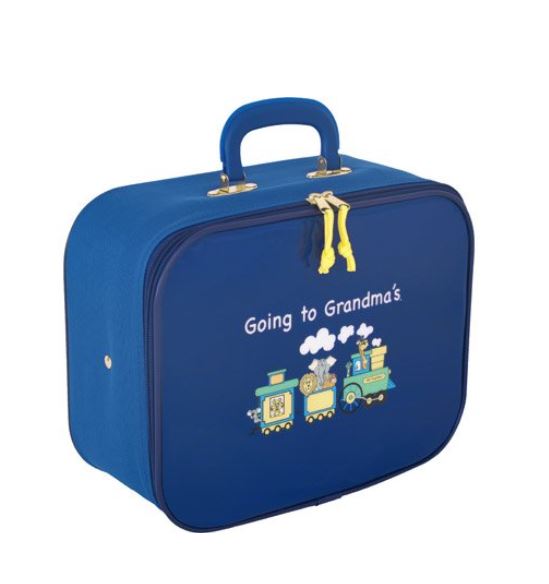 It's small, sturdy with a traditional style and childlike charm that simply adds to the adventure of going on an overnight trip. The kids will love that it looks like a 'grow-up' suitcase made exclusively for little people like them.
It's also available in green, pink and red.
You'll find the Going to Grandmas Suitcase at Amazon.com.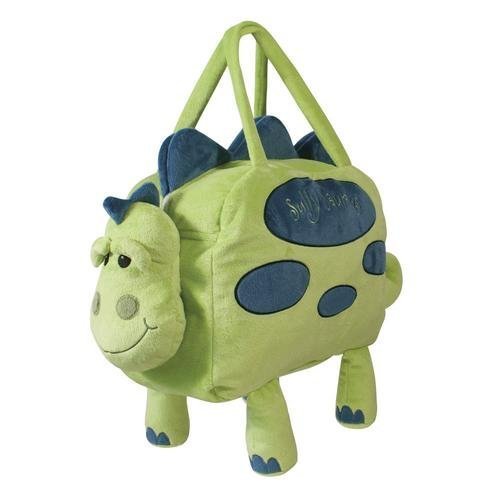 This bag was made for cuddling. OK, it was actually made for a kids overnight stay, but it doubles as a snuggly car comforter that will keep your little one company on those long drives to aunties house.
With dimensions of 18 x 11 x 7″ you'll find there's ample room to store clothes, toys and books.
The Laid Back Snuggle Duffle for Kids is available at Amazon.com.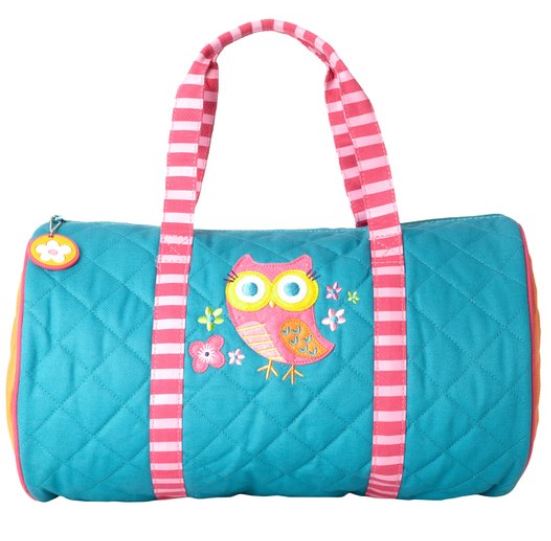 How can anyone not adore this Stephen Joseph Owl duffel bag. Right from its 100% cotton quilted design, right through to the candy stripe handles and cute little owl motif, this bag is far too cute to overlook.
Oh and it comes with two little words that every parent can take comfort in: 'machine washable'.
The Stephen Joseph Owl Duffel Bag for Kids is currently selling at Amazon.com.