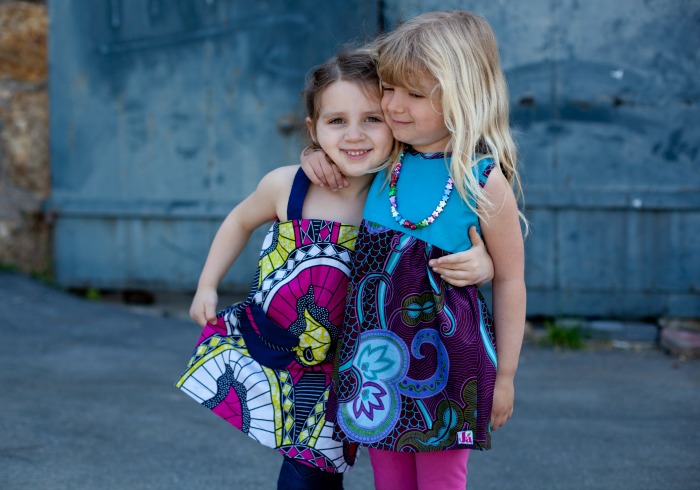 When an email from Jean Bathke of Janey Appleseed landed in my inbox, I instantly knew there was something very special about this Californian-based clothing company. Not only do they produce beautiful dresses for little girls, they work to empower and change the lives of women in the process.
Jean, with the help of her mother Carol, design an ethical range of dresses which are made by skilled artisan women in the Democratic Republic of the Congo.
Each colorful frock is a one of a kind piece, the sale of which contributes towards improving education, employment and independence for women and children in the DRC.
Janey Appleseed Dresses for Little Girls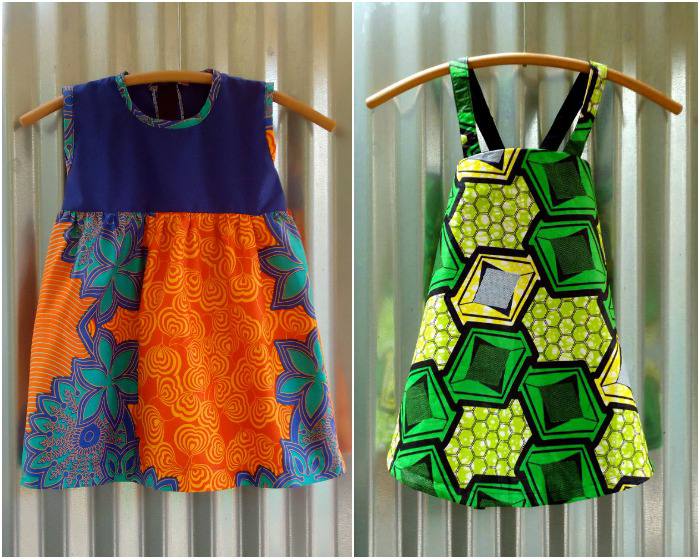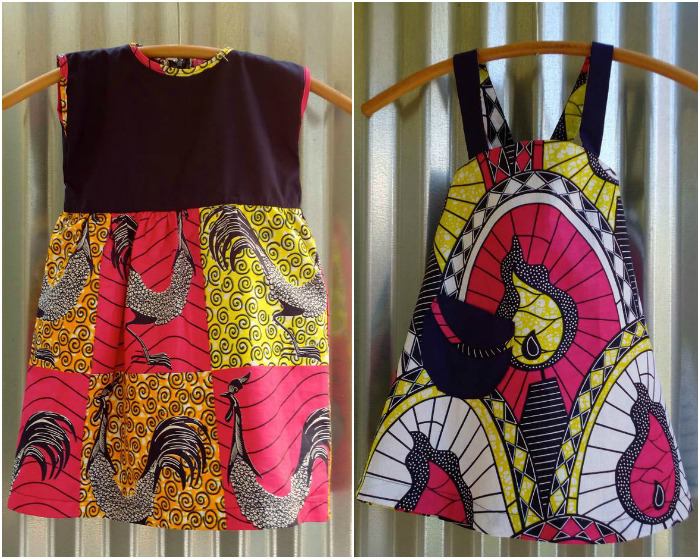 The garments have a really sweet, simple innocence to them. They're lovingly made from vibrant textiles and original prints that are hand picked from local sources. And it's because of the originality of the fabrics that no two dresses will ever be exactly the same. These truly are one off designs.
Bright geometric patterns and motifs have a prominent place in this adorable line, as do shoulder-tie straps, A-line cuts, gathered skirts, empire waists, edged necklines and ruffled hemlines.
I tell you, these dresses remind me so much of my childhood. My mother would often make me pretty garments from fabric she'd bought from an east London market stall.
Which is yet another reason why I feel such an affinity with Janey Appleseed. Jean takes her inspiration for the dresses from her own childhood, incorporating fun summer frocks and classic pinafore designs. Precisely the sort of styles that forever stay in vogue.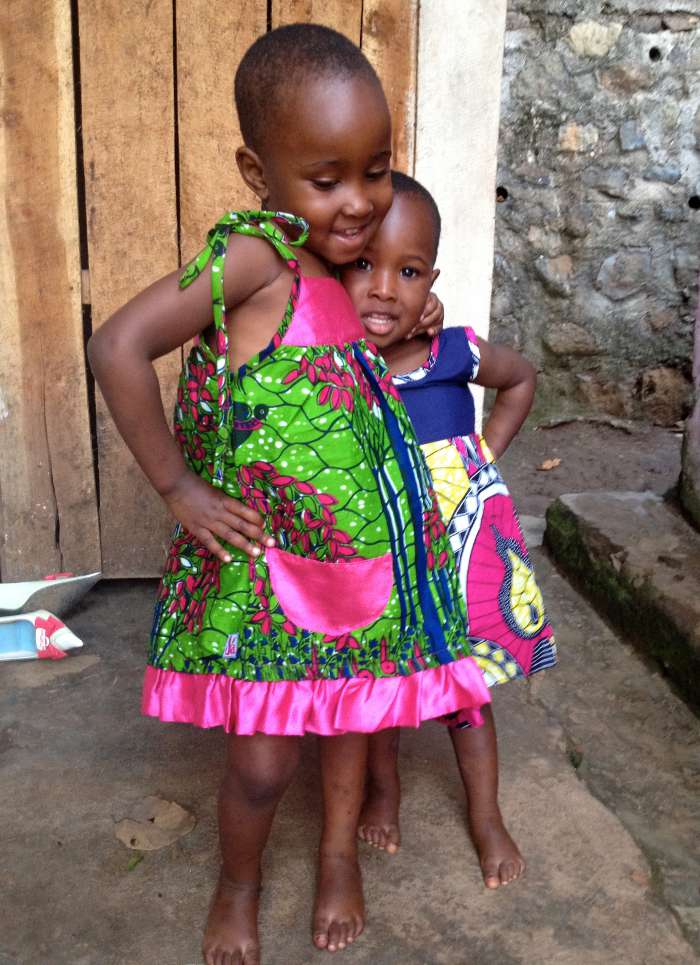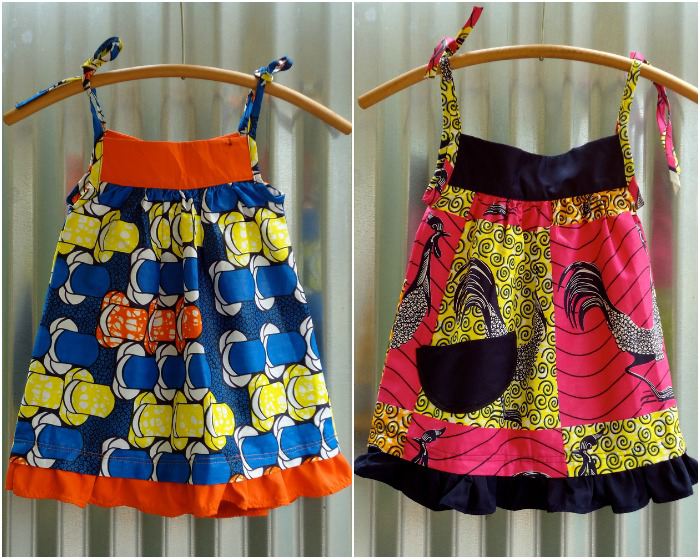 Janey Appleseed is a fab new clothing line that infuses fun, substance and purpose into darling dresses for little girls.
If you'd like to view their full range of gorgeous garms, head on over to the Janey Appleseed shop. They currently only ship within the US, but intend to take the line international in the future.