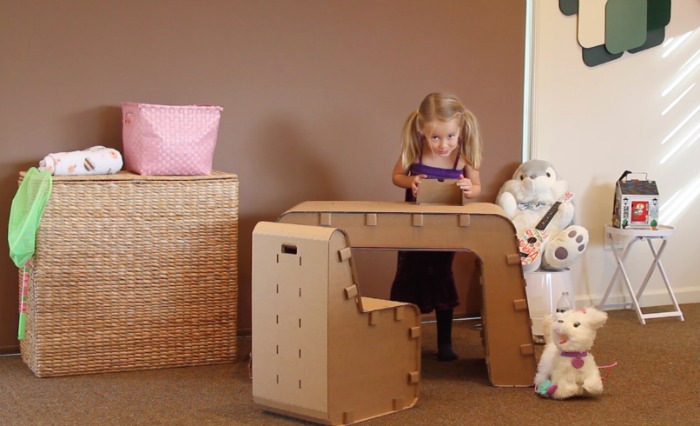 You know as well as I do, that kids have the most amazing imaginations. Give them a cardboard box and they'll turn it into a spaceship or a magical castle.
Give them coloring pens and free reign to get creative and they'll draw a beautiful mural… all over your freshly hung vintage wallpaper. Ouch! Not at all cool or cute.
But I'll tell you what is cool and cute – fun and functional cardboard furniture. The kind that Crayola-loving munchkins can sketch, scribble or paint on, without fear of reprimand.
Imaginative Cardboard Furniture for Kids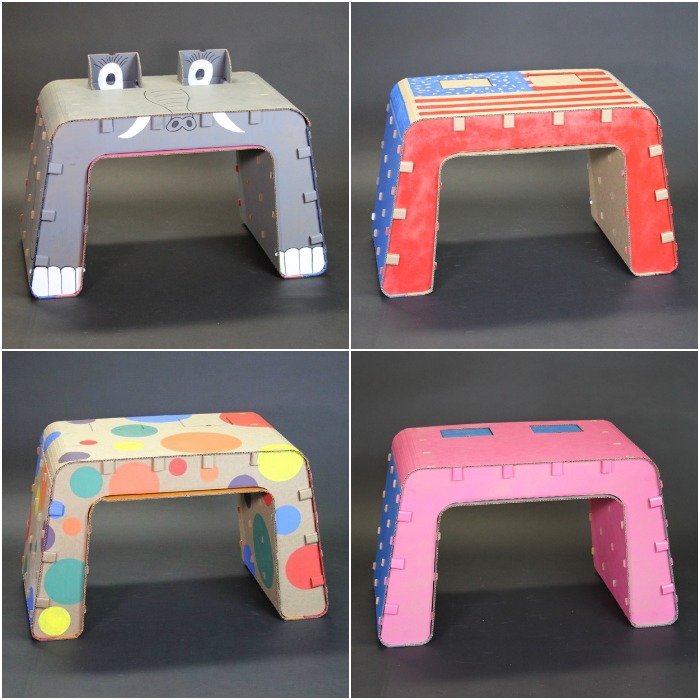 These imaginative furniture sets were created by The Cardboard Guys. They're 100% recyclable (the furniture, not The Cardboard Guys) and are just the thing for nurturing creativity, while instilling a sense of environmental responsibility in our youth.
Just like IKEA, the furniture comes flat packed. Even if you're not a fan of the flat pack, these promise to be easy to construct with just five or six pieces to deal with. Each of which snap securely into place. No need for glue or any other special building tools.
In fact, you could turn the assembly stage into a fun build and design project for the kids to do, while you (*cough*) supervise.
As the cardboard furniture is reversible, kids get double the fun. One side could be painted to match the theme of their room. The other side could just be a complete scribblefest. Or both sides could be a scribblefest, depending on the age of the child.
All good desks come with a little storage space and so does the kids imagination desk. In the shape of little cubby holes, which are perfect for keeping paint, brushes and other arts supplies neat, tidy and close to hand.
Are you wondering about durability? Apparently the chairs are so tough that they will hold up to 500lbs in weight. So yes, you will be able to sit your grown-up self on the chair. But just remember, this is a furniture set for the kiddos. Don't get too carried away with it.
Kids Imagination Furniture isn't available in the stores just yet, but The Cardboard Guys are currently taking early bird pre-orders via their kickstarter campaign, with free shipping to the US. No doubt this would make a fun gift for your creative littles.
Did you enjoy reading this? Like, pin and tweet it out for others to enjoy too.