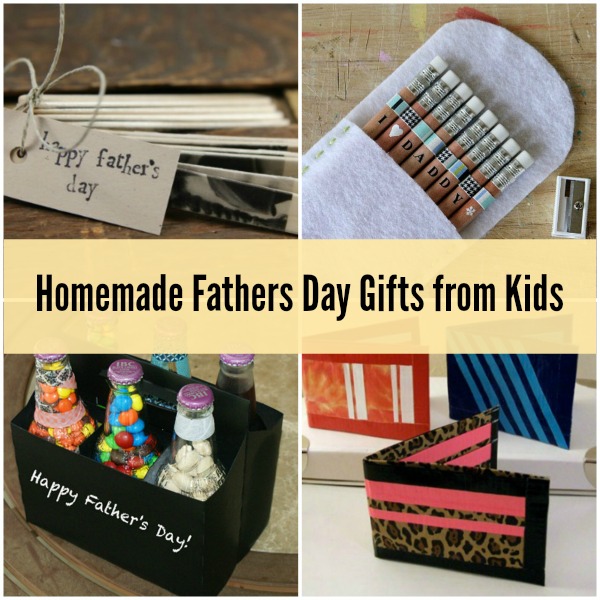 With Fathers Day right around the corner, the kids are probably thinking about what gifts to get for the special day. And if they want to do something that will totally melt dad's heart this year, there's only one way to go – and that's DIY baby. So, for inspirational purposes, I've hand picked a selection of what I think are awesome homemade Fathers Day Gifts.
All of which can be made by the kids. Yay! Now let's go check them out.
Related: 60+ things to make and do for Father's Day
Homemade Fathers Day Gifts from Kids
Six Pack of Treats for Dad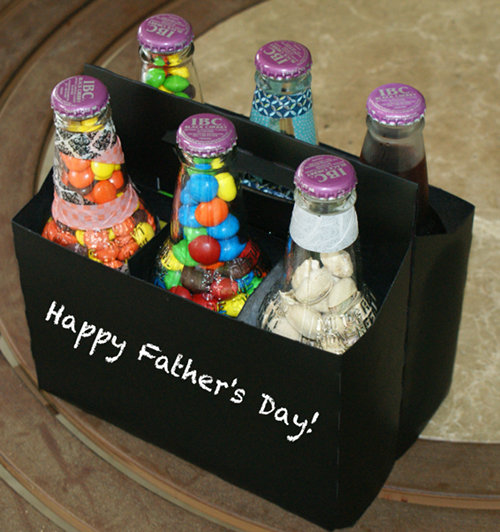 Does dad have a sweet tooth? Imagine his face when the kids surprise him with his very own six pack… of treats.
As an added feature of coolness, the carrier containing the treats doubles up as a chalkboard, allowing the kids to write special Fathers Day messages on it.
I've got to take my hat off to Soap Deli News for coming up with such a sweet idea.
Cool Gel Transfer Puzzle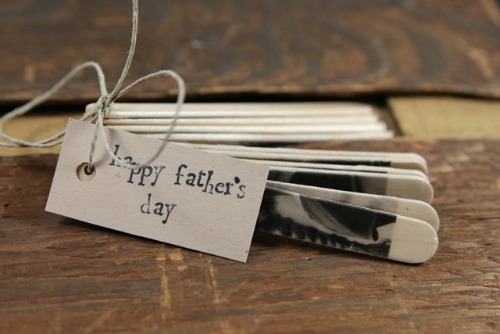 Who doesn't love reminiscing over photos of their kids?
lil blue boo offer a unique twist on the traditional photo gift by showing us how to turn a treasured family picture into a fun puzzle.
Genius idea don't you think?
Personalized Pencils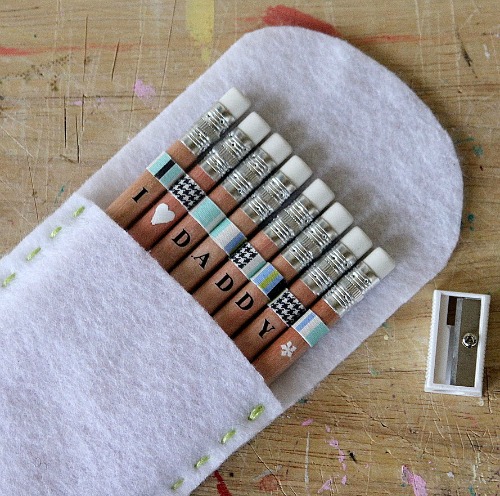 These personalized pencils by Tonya Staab over at Create-Celebrate-Explore are a great homemade Fathers Day gift idea for the kids.
The thing is, these pencils look so darn good that if I received these as a gift, I'd probably not want to take them out of the pouch. But hey, I'm a sentimental softy like that.
Yummy Painted Toast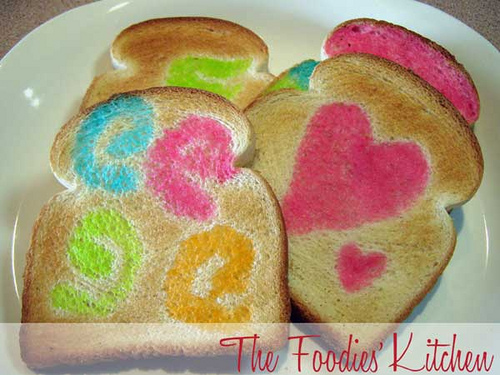 Breakfast in bed is going to taste a whole lot sweeter when the kids rustle up a plate of painted toast, customised with their very own Fathers Day messages.
The Foodies Kitchen share a deliciously simple recipe that kids will have so much fun making.
Goes to show that great things happen when art meets food.
Dad Rocks!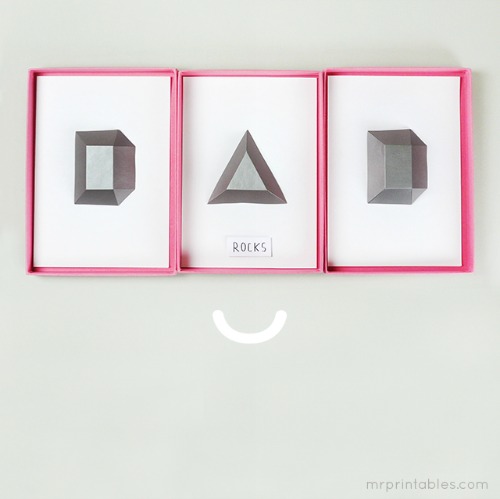 This tidy little Fathers Day gift idea is actually a printable craft from mrprintibles.com.
The rocks make an eye catching display which dad can flaunt in the office or any room in the house.
If dad loves his typography, you just know he'd love this piece right here.
Duct Tape Wallets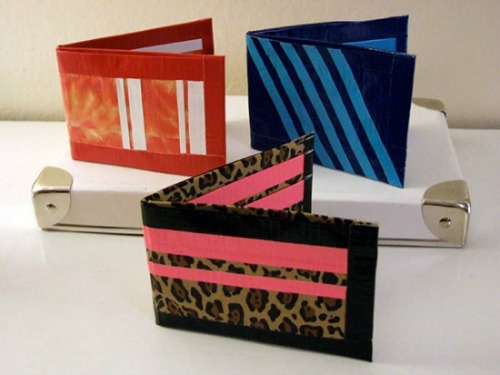 Once the kids learn how to make their own unique wallets, they'll probably never want to settle for a store bought one again.
Thanks to Crafty Nest, kids can immerse themselves in a world of creativity as they custom make a cool duct tape wallet for Fathers Day.
Fathers Day Car Shirt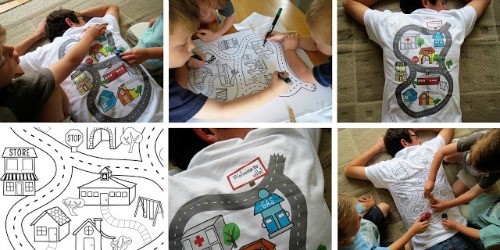 This is so much fun!
It looks like a shirt with a hand drawn map on the back, but it secretly doubles as a very clever way for dad to grab some precious chill-out time while the kids keep themselves entertained.
A cool, time saving feature of this DIY Fathers Day gift is that the kids don't even need to do any of the drawing. The Blue Basket has that all covered.
Beaded Keychain Fathers Day Gift Idea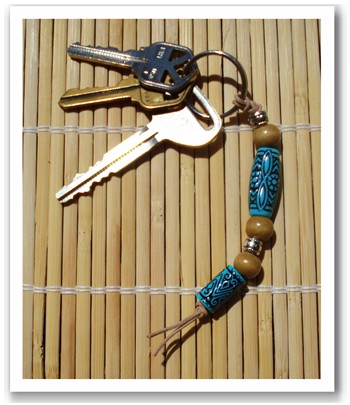 Keychains always make great presents for fathers and this cute (that's manly cute) specimen, from Holiday Crafts and Creations, is something that the kids will really enjoy making.
Over to You
You know if I were a poppa, I'd be ticked pink to receive any of these homemade Fathers Day Gifts from the kids.
What about you? Do you have a favorite? Do you have a favorite that I haven't included on the list? Tell me about it in the comments. I'm all for sharing good stuff.