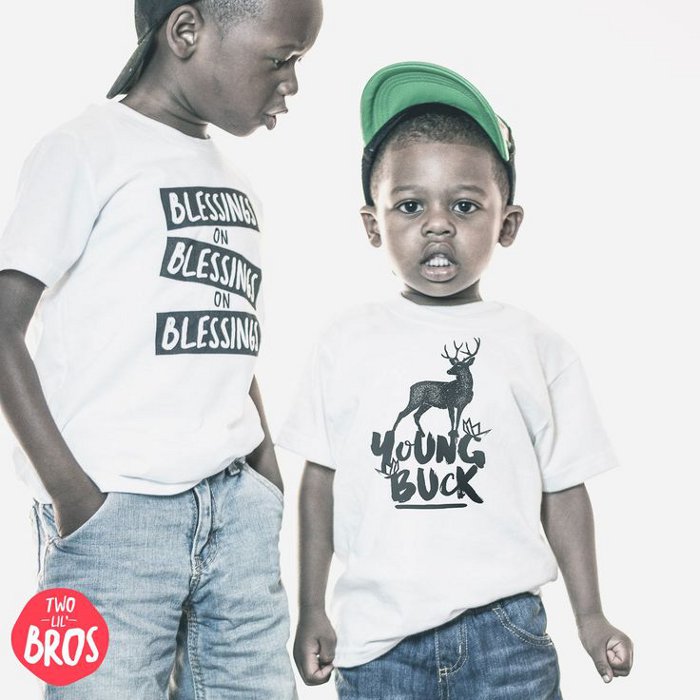 Hipster kid clothes – some people love them, others think the style's all about dressing little ones in inappropriate 'mini me' attire. While there are definitely clothes I think are too 'grown' for my little nieces and nephews, I do appreciate a funky set of garms for the kiddos.
Hipster style can be as edgy as you want it to be. Causally 'hip', while breaking a few rules in the process. Mixing up generic pastels with brighter, bolder colors, and daring to dress the littles in a mash up of classic retro/vintage/punk/modern. Rock on!
Etsy is one of my favorite go to places for inspiration on kiddie style. Just take a look at these independent clothing designers. They're knocking out cooler than cool apparel that fashion conscious kids (and their parents) will totally dig.
Hipster Kid Clothes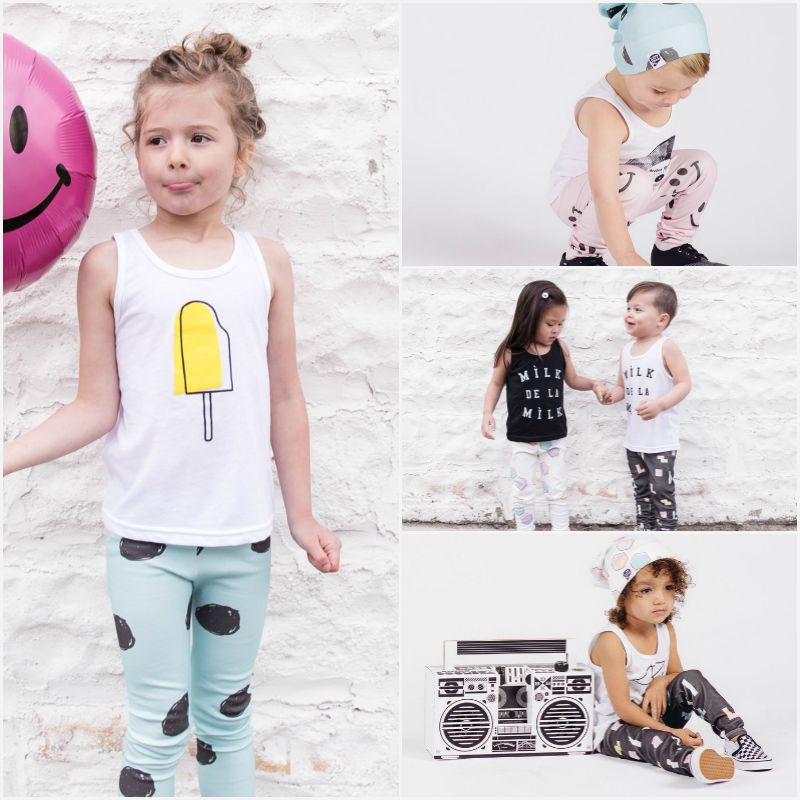 1. Lot801: These guys aren't afraid to throw convention out the window, and I love it. They do pastels, but in a non-boring way, blending shades of aqua and pink with black and white clothing to create garms that totally work on a unisex level. None of that 'pink is for girls, blue is for boys' nonsense here.
And here's what else you'll love. They craft their clothing from organic fabric and water based dyes. Cool eh? Expect to find unisex leggings and tees with stylish prints inspired by the punk era.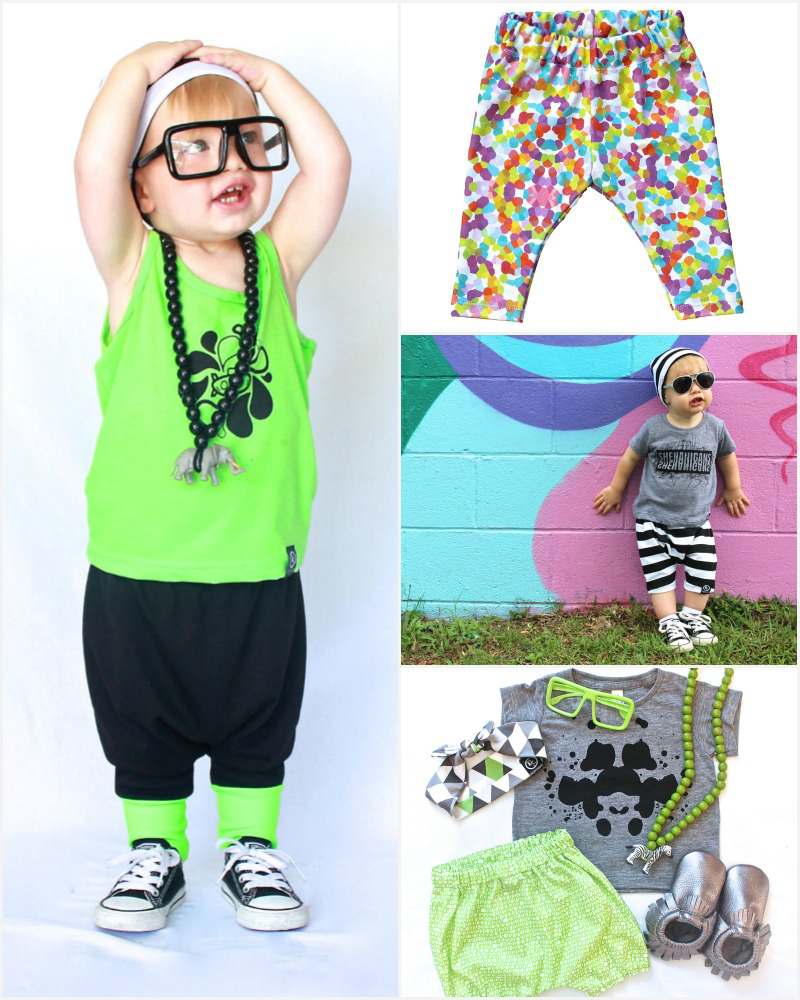 2. Whipper Snappers: Just loving the vibrancy of these clothes. Clearly, not a brand who are afraid to fuse bright colors (just check out that neon green top) with greys and blacks. A seriously gorgeous collection of handmade threads. Expect to find trendy kids clothes in the form of harem pants, screen printed tees, tank tops, leggings, beanies, bloomers and knotted headbands.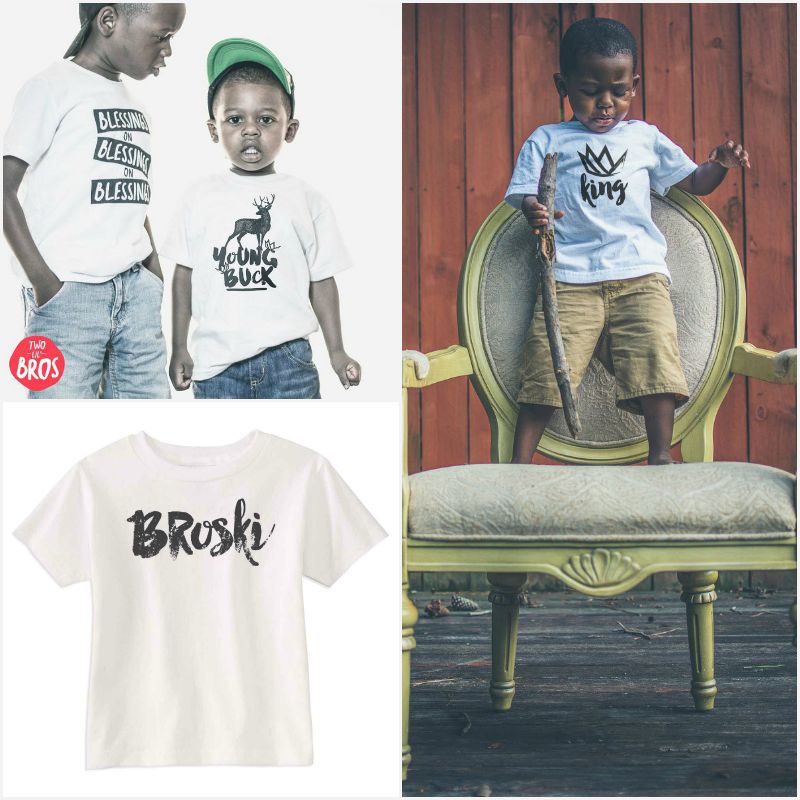 3. TwoLilBros: Keeping it simple, yet stylish all the way with plain white t-shirts and crisp slogans. You just know these 100% cotton tees would look fly with a nice pair of  jeans or leggings. Expect to find uncomplicated coolness at this store.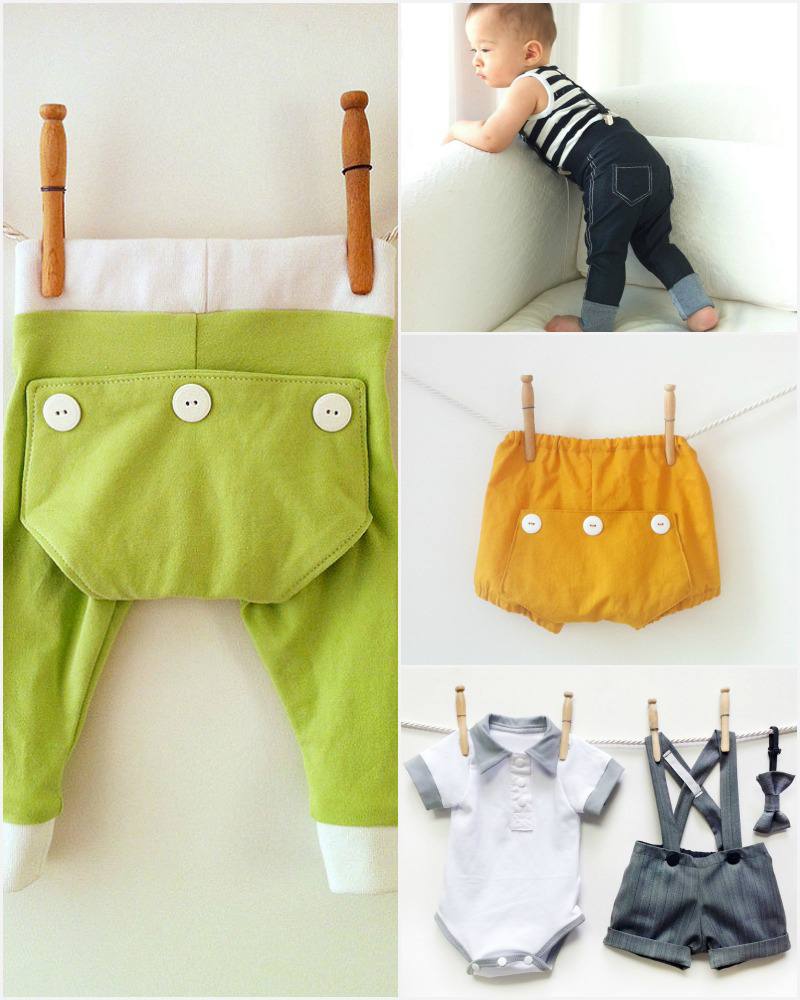 4. Mabel Retro: An adorable collection of clean, well-designed garments with a modern twist on 50s styling. Hipster kid clothing isn't always about funky patterns or attention grabbing slogans. Something as simple looking as a collared polo onesie brings a touch of the unique.
This is the kind of classic clothing that can be passed down from generation to generation and still look cool. Expect to find beautiful bloomers, onesies, romper suits, vest tops and even vintage swimwear for kids.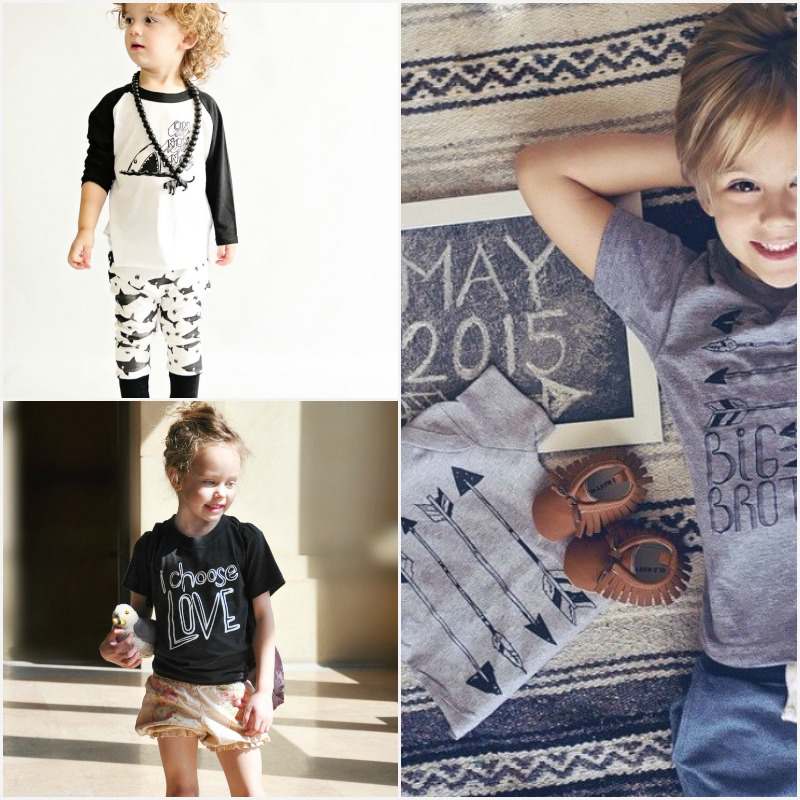 5. Vicarious Clothing: Uplifting messages of love and positivity are screen printed on to solid colored shirts. But for this brand, it's not just about creating eye catching clothes for hipster kids. They have a huge heart for humanity too, generously giving the proceeds from a selection of their range to a charity supporting children in Nicaragua. Expect to find quirky little t-shirts and cute onesies.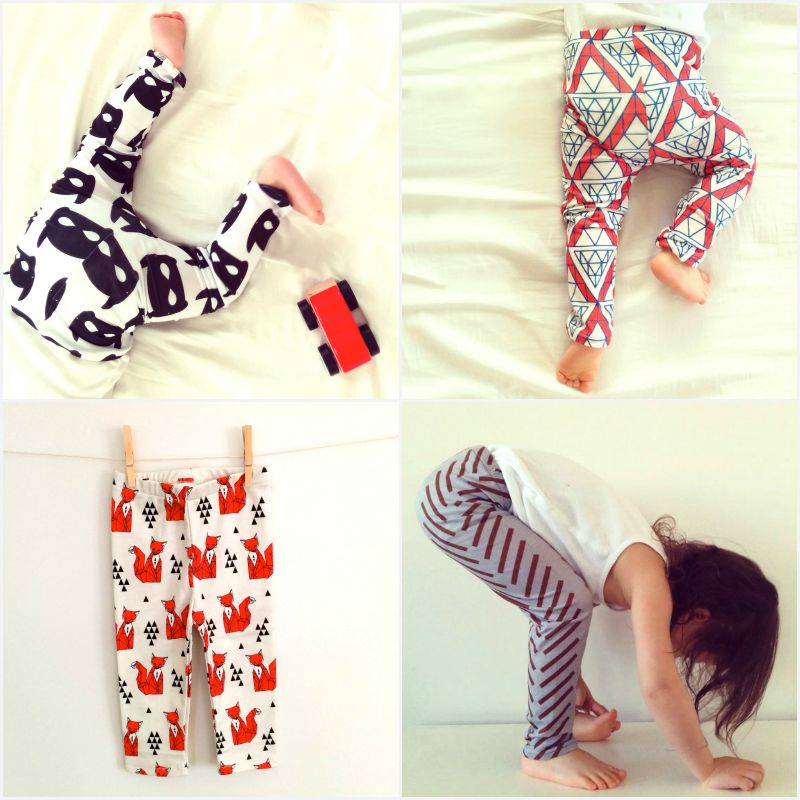 6. Baby Dear: As far as I'm concerned, leggings are a fashion staple that no little one should go without. Easy to wear, easy to style. Here's a brand that has a jolly good time playing with color, geometric patterns and adorable woodland characters. Expect to find  jersey knit pants and cute hipster style leggings for kids.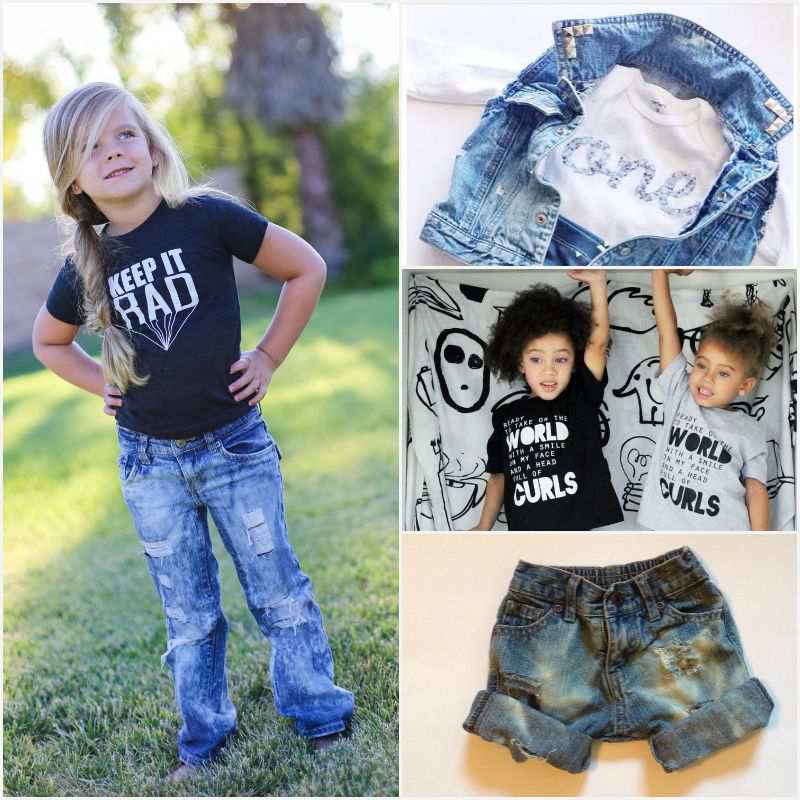 7. Curly Qs Counter: These makers create one of a kind designs by restructuring plain denim into something a little more hipster kid-ish. They also do a nice line of t-shirts too. Expect to find highly customized denim capri pants, long jeans, vests and tees.