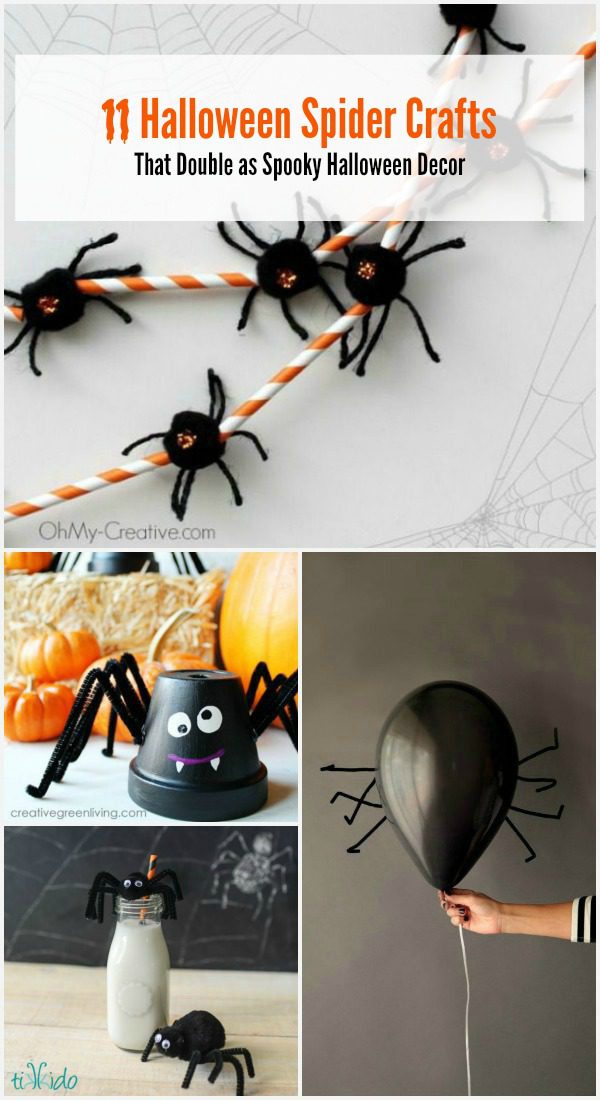 Of all the creepy things that come out to play on Halloween, for an arachnophobe like me, spiders are high up on the fright list. Which is why I'm having to channel my inner calm to bring you this selection of sinister Halloween spider crafts.
Mmm, OK, there may be some exaggeration going on there because these crafts are actually pretty cute. And perfect to make for or with the kids.
From pipe cleaner legs, to pom pom bodies and googly eyes, each craft offers an interesting take on the creepiest of critters. The best bit. All of these double as spooky Halloween decor.
So do check out the tutorials and have fun crafting for Halloween!
Spider Halloween Crafts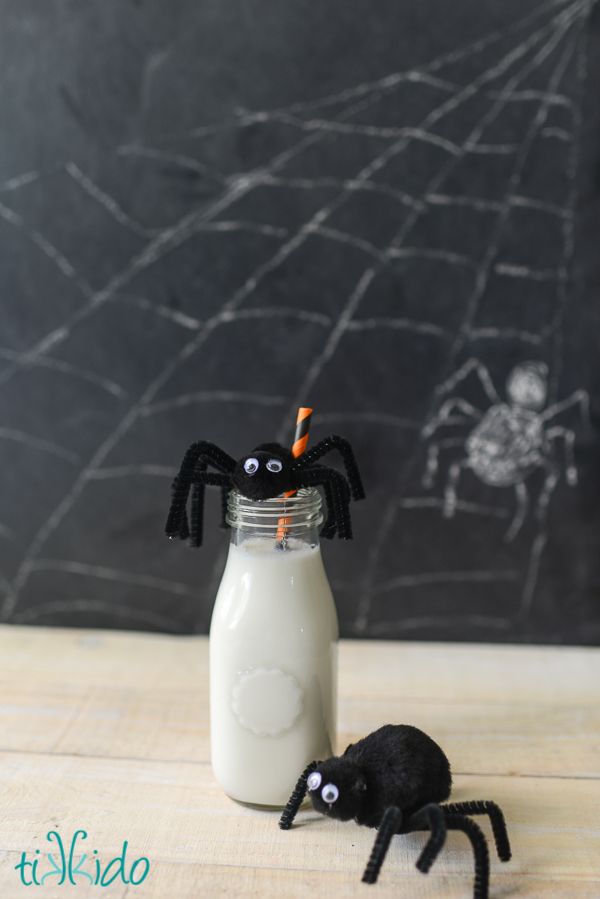 1. Pom Pom Spider Craft (via Tikkido): These little fellas are drop dead easy to make and of course adorable. Well, as far as creepy crawlies go.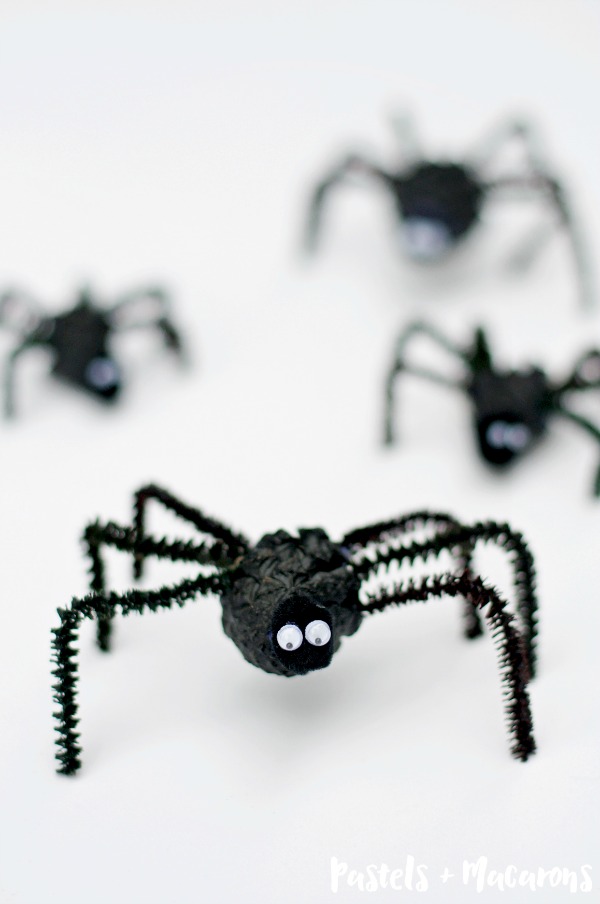 2. Pine Cone Halloween Spiders (via Pastels & Macarons): A great reason to stock up on pine cones this season.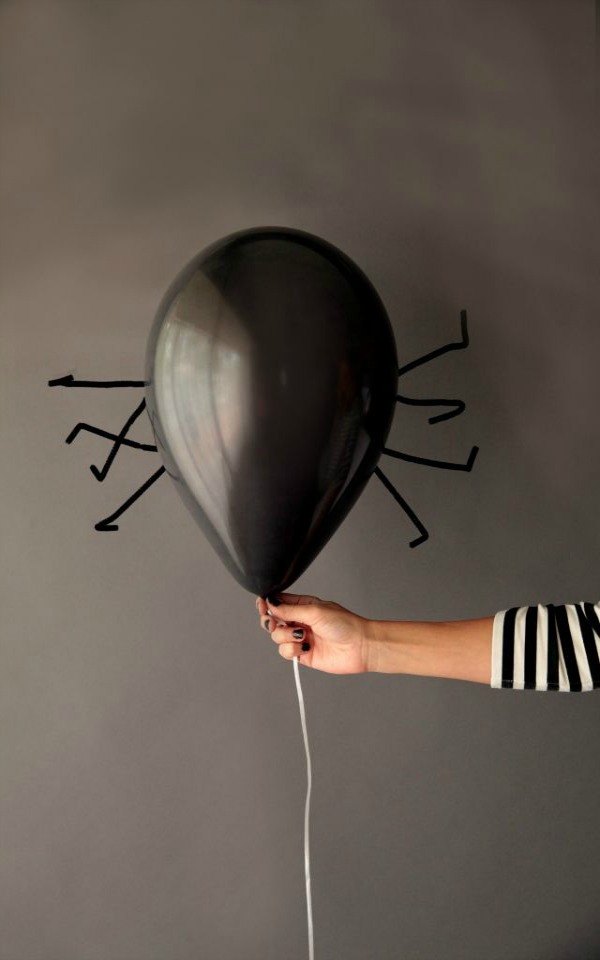 3. Spider Balloons (via Design Improvised): Using a balloon for a spiders body. Awesome!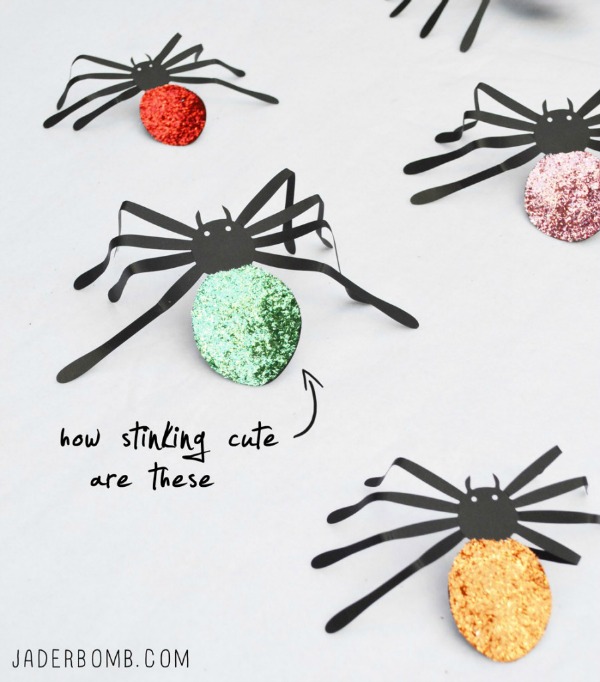 4. Glittered Spiders (via Jaderbomb): Got to have a little glitter amongst all that Halloween darkness. These rather glam spiders fit the bill.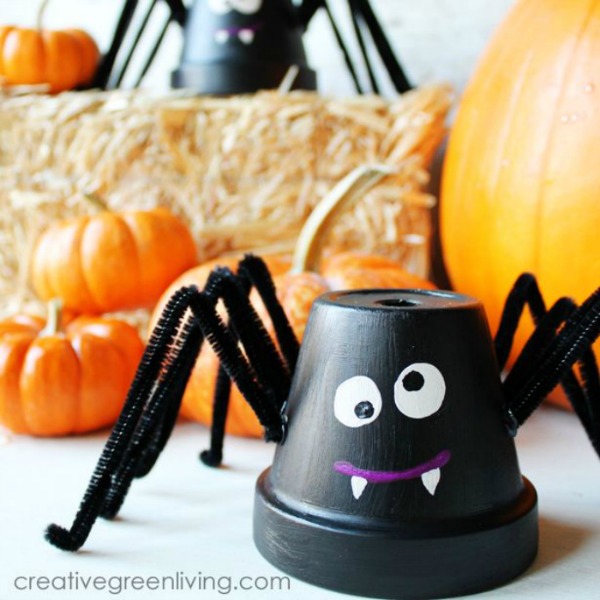 5. Flower Pot Spider (via Creative Green Living): Can't help but smile looking at this little critter. What a great way to upcycle your old flower posts.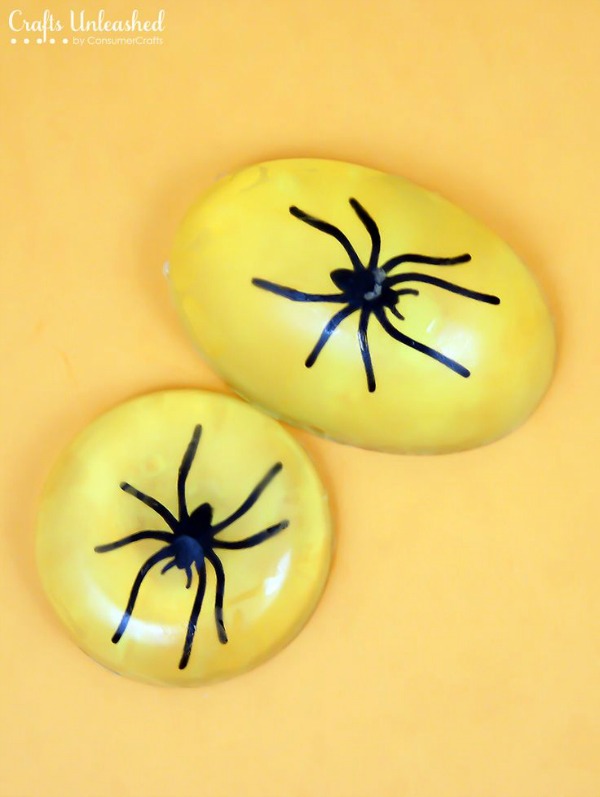 6. Spider Halloween Soap (via Crafts Unleashed): Give your guests a spooky surprise when they visit the bathroom. These would also be good as non-edible Halloween goody bag treats.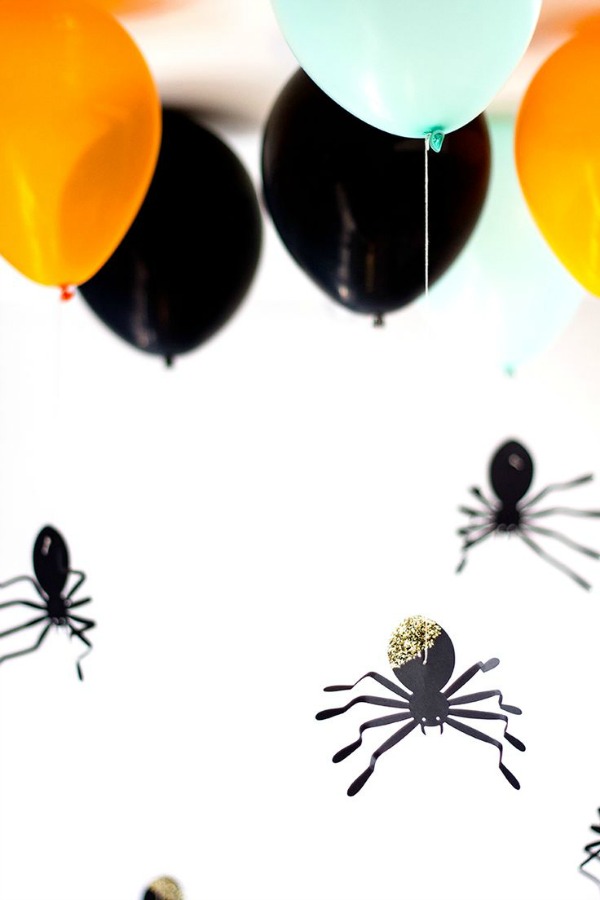 7. Hanging Spider Balloons (via Studio DIY): Another glittery creation, but this time the spiders are dangling over head. Ugh. Shudders. At least they look pretty.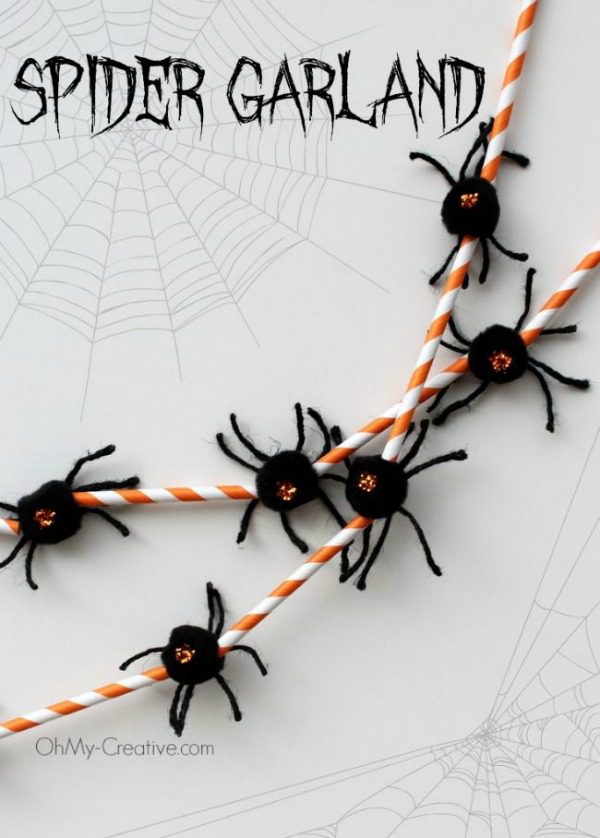 8. Halloween Spider Garland (via OhMy-Creative): How cool would this garland look on the mantle?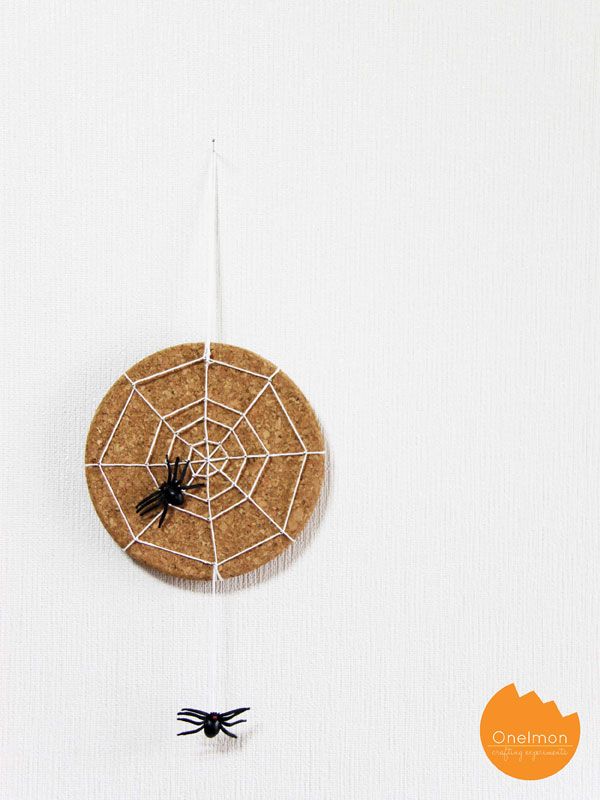 9. String Art Spider Web (via Onelmon): A simple cork board makes a great base for a spiders web.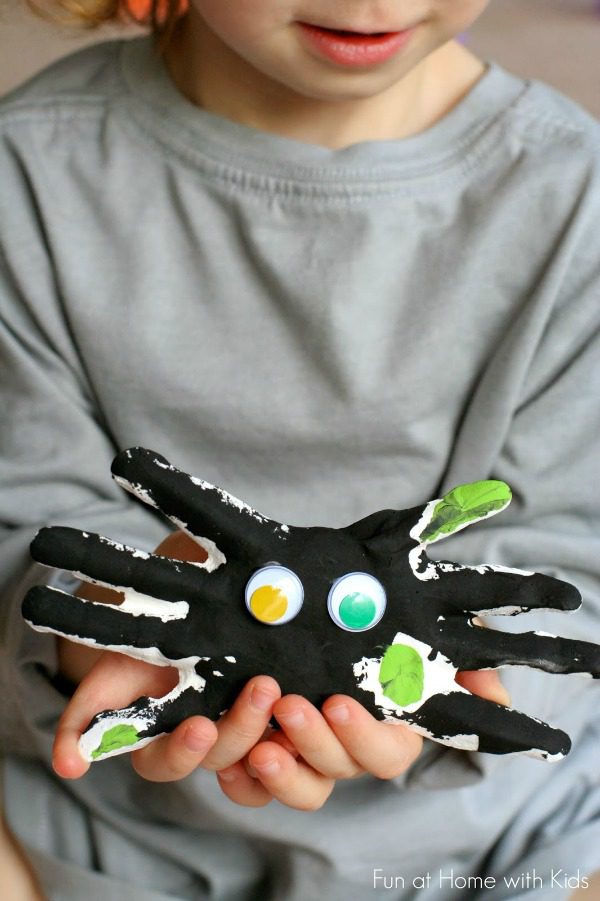 10. Handprint Spider Keepsake (via Fun at Home with Kids) Here's a super easy and fun Halloween craft that also makes a great pre-school activity too.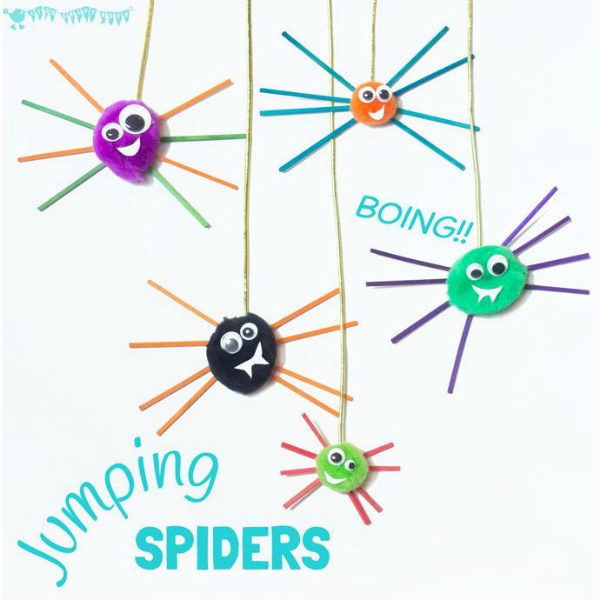 11. Pom Pom Jumping Spiders (via Kids Craft Room): These itsy bitsy spiders add a fun entertainment element for little kids. Just pull the string and watch them bounce and boing.