How will you parcel up the kids' Halloween treats this year?
Not sure? Well maybe these totally adorable do-it-yourself Halloween goody bags can offer a little creative inspiration.
Use them as fun Halloween favor bags or just as an extra special trick or treat gift for when the little munchkins come a-knocking. The kids will love them and you'll get a kick out of making them.
DIY Halloween Goody Bags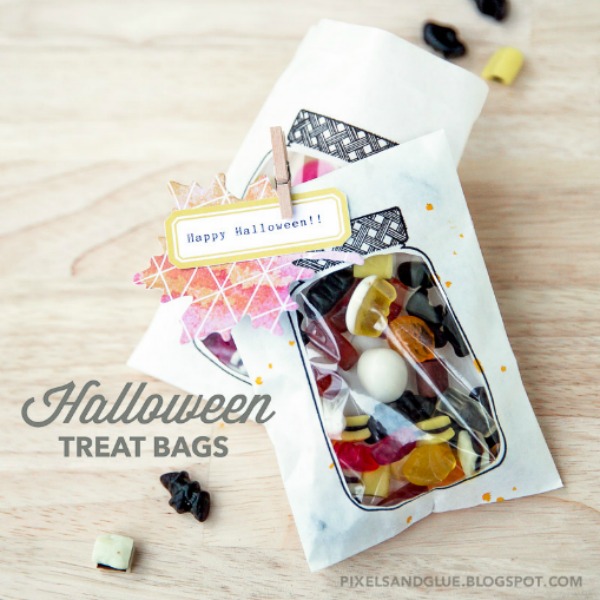 Give the kids a preview of what treats lie in wait with this oh-so-sweet little candy bag, lovingly created by Pixels and Glue. The cute little label on the front finishes this goody bag off to perfection.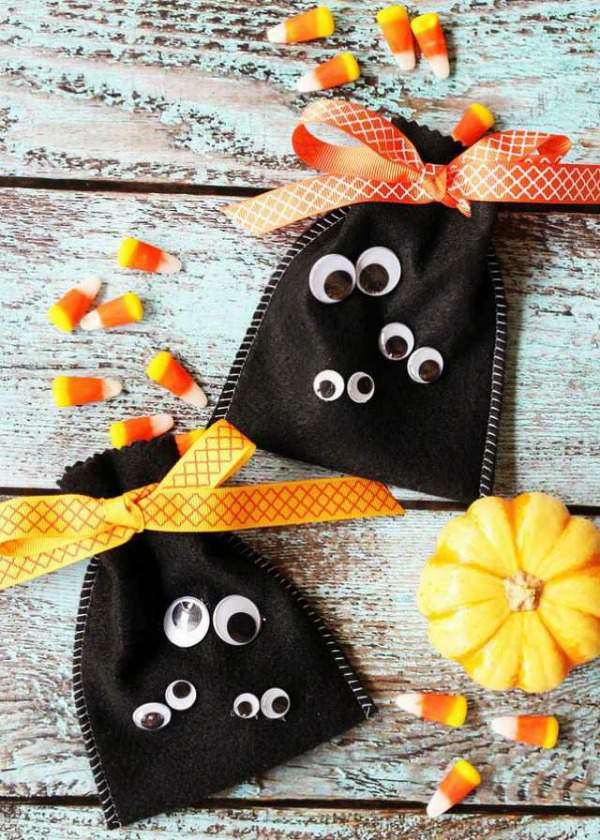 These googly eyed Halloween pouches not only look fun, they have a special surprise element. The eyes glow in the dark… wooooo! Amy at Positively Splendid keeps this tutorial real simple. With a few basic crafting supplies, you'll have the cutest little treat bags to give away and a bunch of happy kids.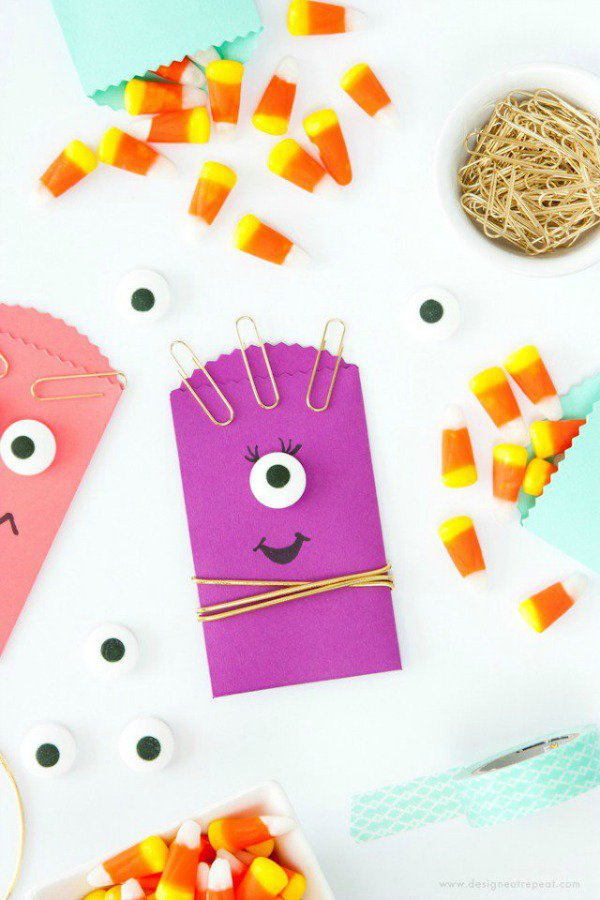 You'll have a lot of fun making these Halloween goodie bags from Design Eat Repeat. Mix and match different colored paper, play around with paper clips and bits of string to give each party bag it's own unique facial expression. Too cute. Go check it out.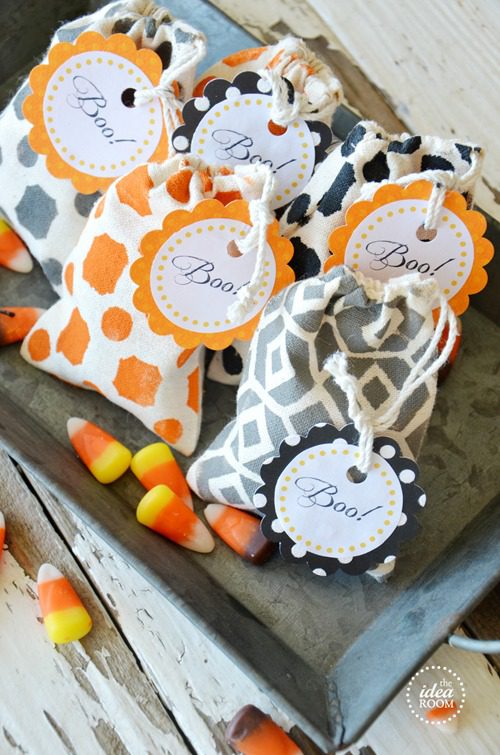 For a super easy way of transforming plain white linen sacks into fun and unique Halloween goody bags, head on over to The Idea Room. You'll even be able to nab a free printable tag for your bag (see what I did there?)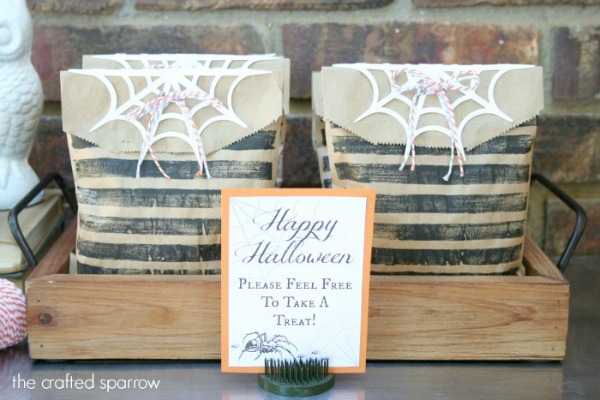 Try jazzing up a bunch of brown paper bags with your own DIY foam stamps. The Crafted Sparrow did just that with these beautifully decorated party favor bags for Halloween, and just look at how great they turned out?
Are you ready to DIY your own Halloween goody bags this year? Share your plans in the comments below, or just share this post with your crafty friends… have them make the bags for you. 🙂