Do you remember your first ever LEGO set? I know I have many fond memories of playing with LEGO for hours as a child and I'm figuring that you do too.
Good LEGO sets for kids are classically timeless, so it's hard to forget what it's like to crack open the box, sort through what seems like a million pieces and build what you think is the world's most awesome tower. When it comes to buying toys that will last the test of time, you can pretty much rely on good old LEGO.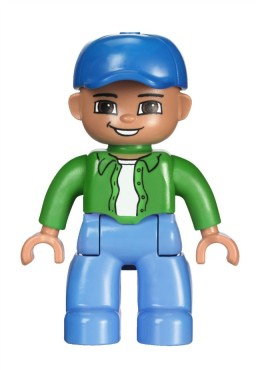 Of course, LEGO isn't just a pile of brightly colored plastic bricks that click together. When a child plays with LEGO, they're drawing upon their skills of concentration and imagination to create amazing play structures and exciting adventures. LEGO sets are an excellent way for kids to learn the basics of construction, math and physics – best of all; they don't even realize they're being schooled! You've just got to love LEGO for that… The ninja of covert educational toys. 😎
You can find LEGOs to suit all ages from 1 to 99, but when it comes to selecting an appropriate set for your child, there's a few general rules of thumb to consider.
Infants and Toddlers (1.5 – 2 years):
Basic LEGO Duplo Bricks – These make perfect starter kits for tiny tots. At this age your child's fine motor skills are steadily developing, but they'll still be a little shaky with their hand-eye coordination and quick to put everything in their mouths. The larger bricks in the Duplo sets are safer for young babies to play with (as in they won't get stuck in any orifices), easier to pick up, stack and manipulate.
Good LEGO toys for this age range include: Duplo Building Bricks, LEGO Quatro Bucket, DUPLO Pink Brick Box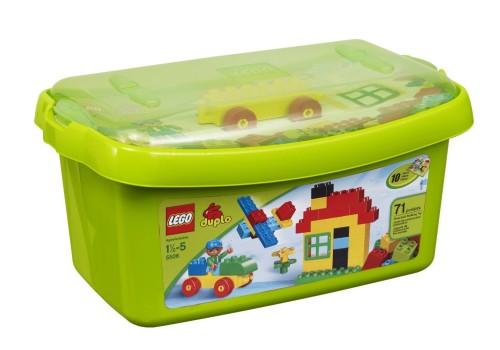 Pre-Schoolers (3-5 years):
More advanced LEGO Duplo with themes, animals and character pieces – In this age range children are more readily able to sort through different pieces, match objects together and begin to put together basic building structures. As they'll generally sit and concentrate for longer periods of time, you'll want to go for LEGO toys that will hold their interest, keeping them challenged and motivated to complete their building tasks. The addition of character and themed pieces lends well to the desire to engage in pretend play, adding more depth the child's learning experience.
Good LEGO toys for this age range include: Duplo My First Zoo, LEGO Bricks & More Builders of Tomorrow Set, LEGO DUPLO Play with Letters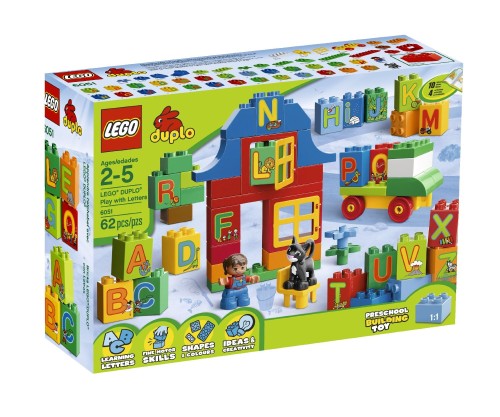 Older Kids (6 years and up):
Classic and advanced LEGO sets – When a child hits this age group, the options for LEGO toys are endless. You'll find that LEGO themed around their interests and personal tastes is the best type of LEGO to choose. There are some great LEGO robotic kits for kids aged 10 years and up such as Mindstorms and Spybotics – perfect for fostering a lifelong interest in complex concepts such as engineering and math.
Other good LEGO toys for this age range include:Toy Story LEGO (great for 6 year olds), Star Wars LEGO, Harry Potter LEGO, Lord of the Rings LEGO, LEGO Friends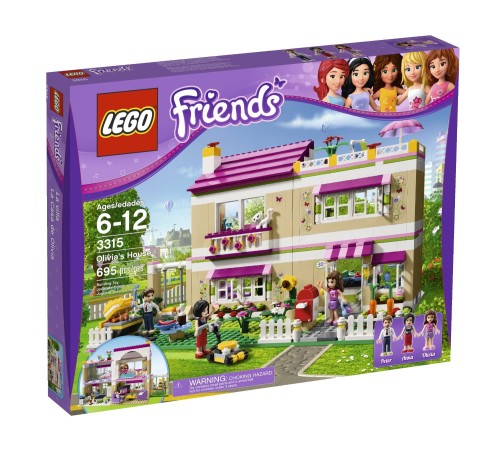 Do look at the individual boxes to see what the recommended age is for each LEGO set before you buy, just don't let that rule your decision. All manufacturers have to offer some sort of guideline on the age appropriateness of toys, but you're the one in the best position to assess the suitability of toys based on your child's level of skill.
Do you have any suggestions on good LEGO sets for kids? If so share them in the comments section below.