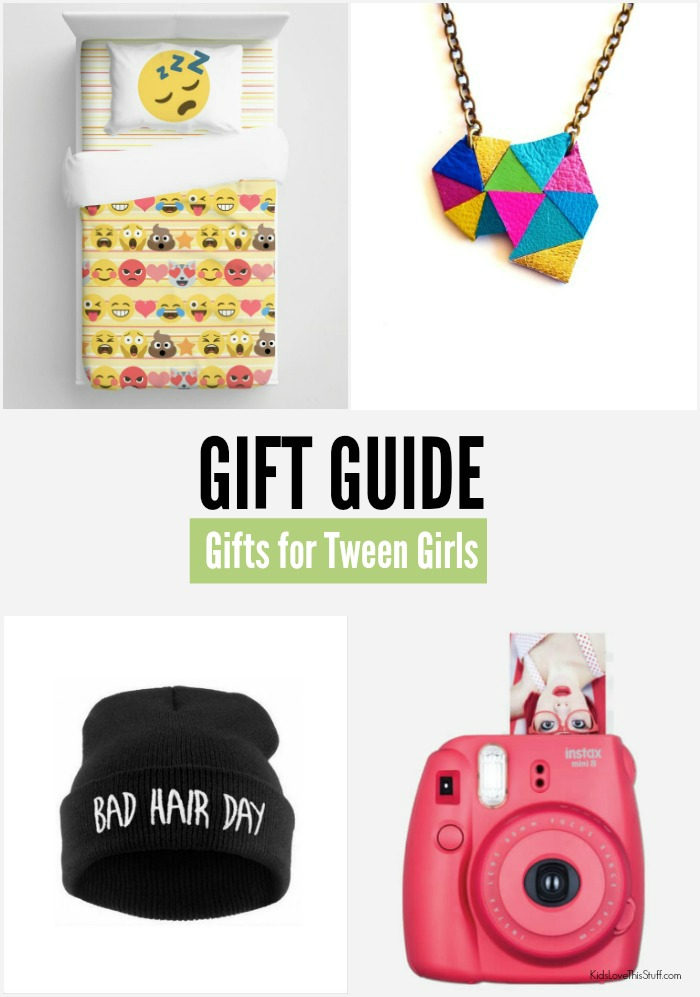 Tween girls just want to have fun. They also want cool gifts. Thing is, what are cool gifts for tween girls who want more than 'kids stuff' for Christmas? Add in the fact they're growing pickier when it comes to clothes and accessories and boy, your job just got 10 times harder. It's time to step your gift buying game up.
But it's OK. We're bringing the inspiration today and we've found a few cool picks that might just fly. Well, at least they'll make shopping for tween birthday or Christmas presents a little less painful.
Gifts for Tween Girls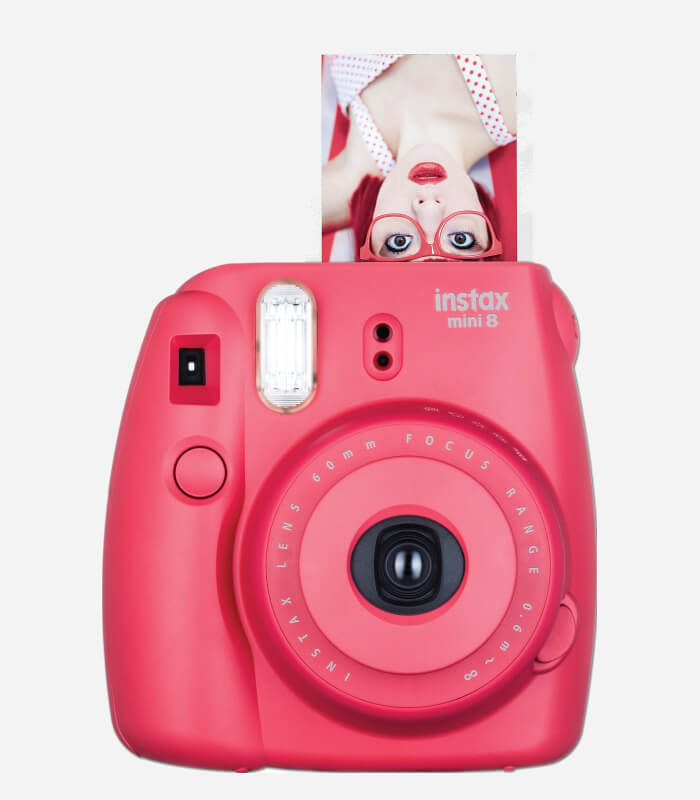 1. Fujifilm Instax Mini: Everything about this modern take on a vintage camera screams fun. And immediate gratification. Because tweens of today want everything by yesterday. Makes a nice change from taking selfies on a smartphone and is, dare we say, a cool gift for a tween girl.
2. Helloflo Period Starter Kit: It's only a matter of time before aunt flo visits, so why not be prepared? Think of this as the non-awkward way of inducting a tween girl into the 'club'. A thoughtful tween girl gift, if ever we saw one.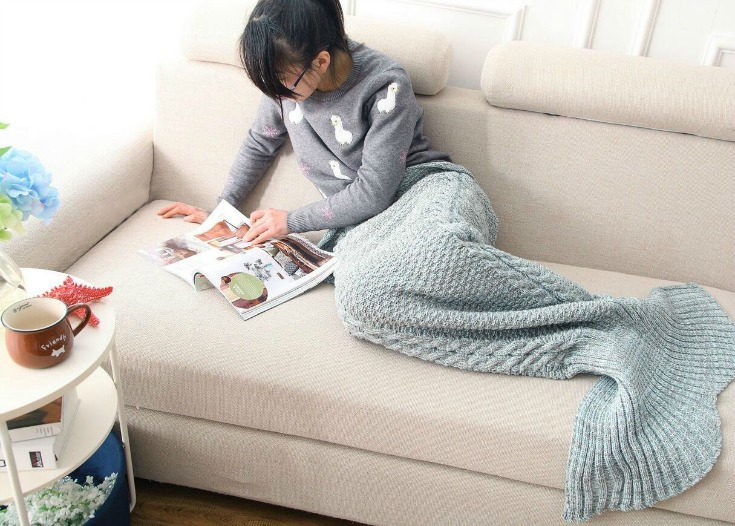 3. Mermaid Tail Blanket: She'll get to feel like the magical creature that is she – all snuggled up on the sofa, nose deep in her favorite book. And you'll be the coolest aunt / uncle /grandparent ever.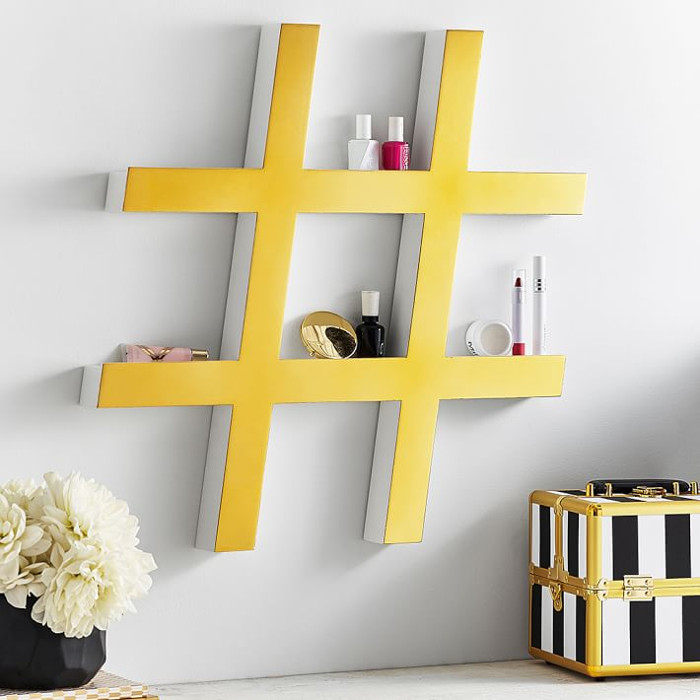 4. Hashtag Beauty Storage: A little something for the social media loving tween. It's got 'trendy' written all over it.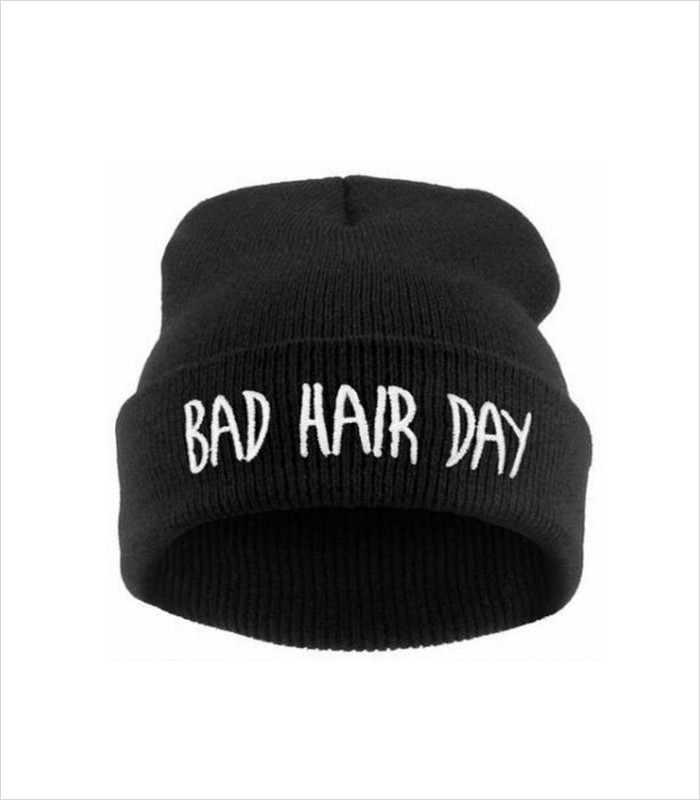 5. Bad Hair Day Beanie: Because we all have them – bad hair days. Yet somehow it's kinda cool to brag about them (with bad hair safely out of sight, that is). This beanie is pure giggles. Perfect for those days when your tween girl doesn't feel like dealing with hair issues.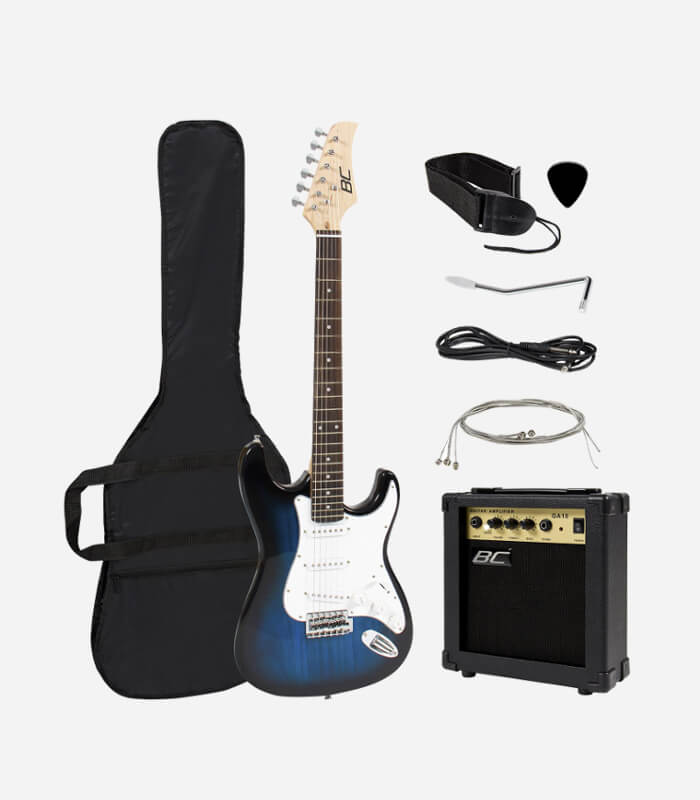 6. Electric Guitar with Amp: Is she a budding rocker? Don't even think about messing around with a 'toy' guitar. Real musicians deserve the real deal. Just so happens this starter kit comes with everything she'll need to start trashing out the tunes.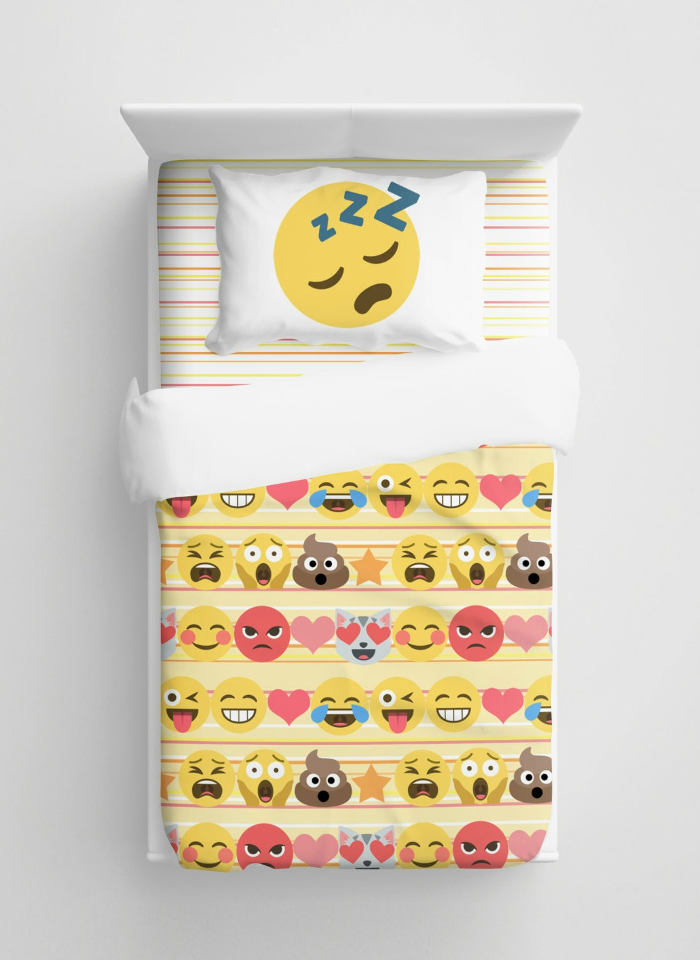 7. Emoji Bedding Set: Who wouldn't want to wake from a deep slumber to find themselves surrounded by a smorgasbord of emoji? Unless of course you're not a fan of the emoji. Just so happens there are plenty of tween emoji fans around and this could be that unique pre-teen present you've been racking your brains trying to find.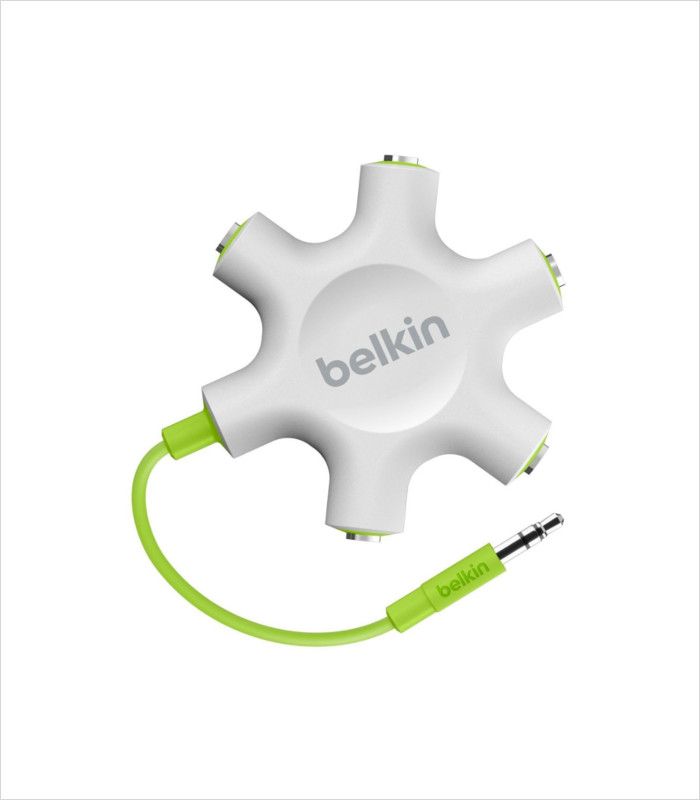 8. Multi Headphone Splitter: For the tween girl who likes to share. Maybe she'll want to share the music on her iPod or watch a movie or even play a game with her besties. This smart gadget gift will make sharing in all those scenarios super convenient. Without disturbing the whole house.
Related: Tech Gifts for Tweens and Teens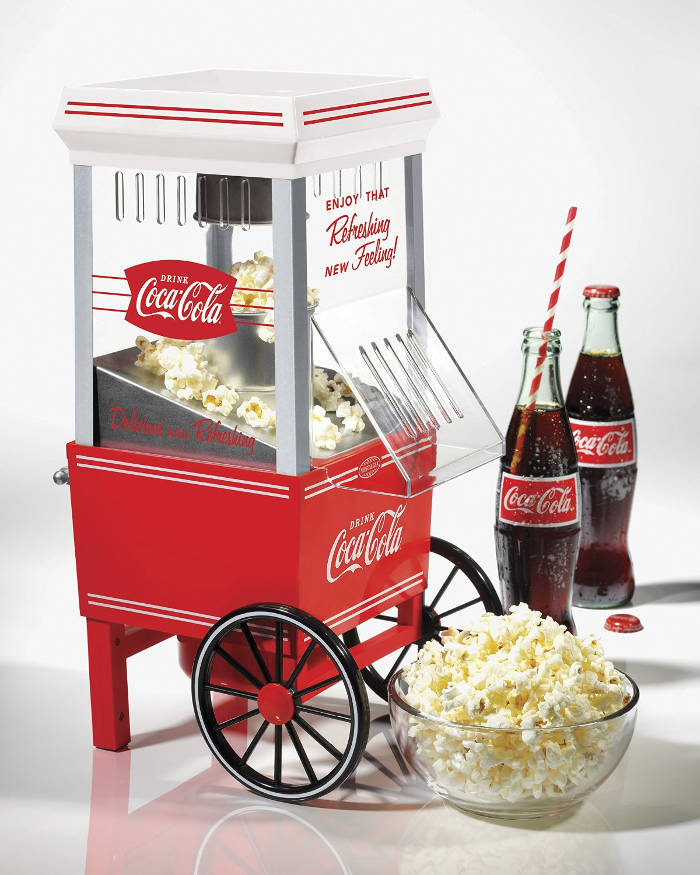 9. Popcorn Maker: Think cosy nights in, staying up late to watch movies with the girls. Popcorn anyone? And, as this attractive popcorn maker works by the power of hot air, oily popcorn and greasy fingers isn't going to be an issue.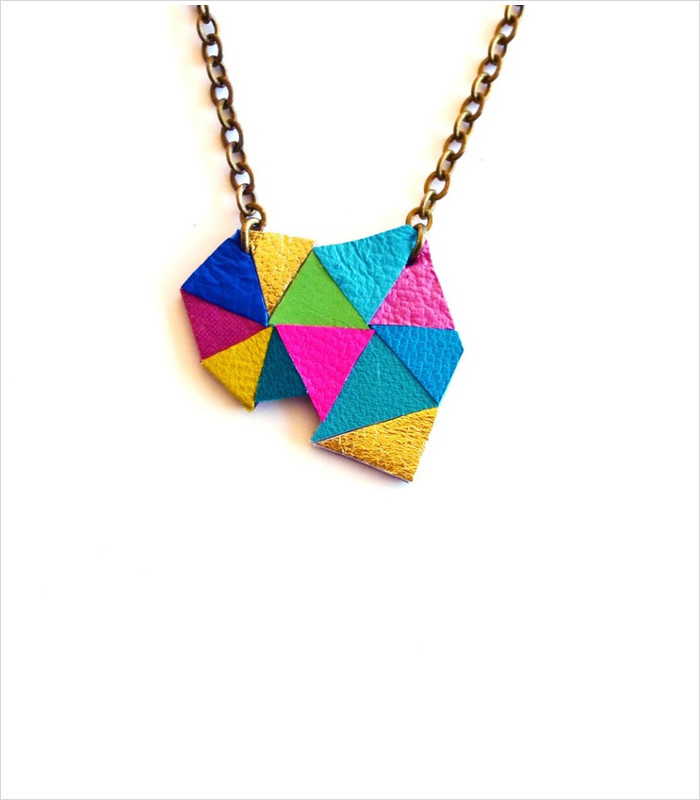 10. Triangle Kaleidoscope Pendant: Bold, colorful and truly unusual. This is the sort of gift you'd get a tween fashionista who wants to express her flair for style.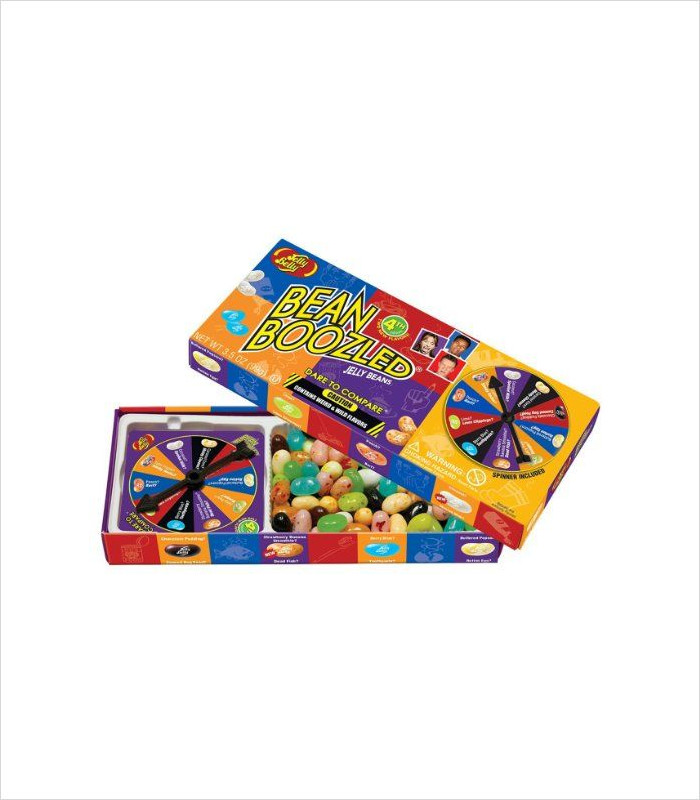 11. Beanboozled:If you have a sensitive palette, you may want to sit this one out. Unless you want to expose your delicate taste buds to disgusting 'treats' such as the dead fish jean bean or the formidable moldy cheese bean. The thought makes you want to puke right? Oh wait, they have a barf bean too. Grossness! But in a weirdly intriguing way. But it's not all jelly beans from hell. There are some normal flavors too.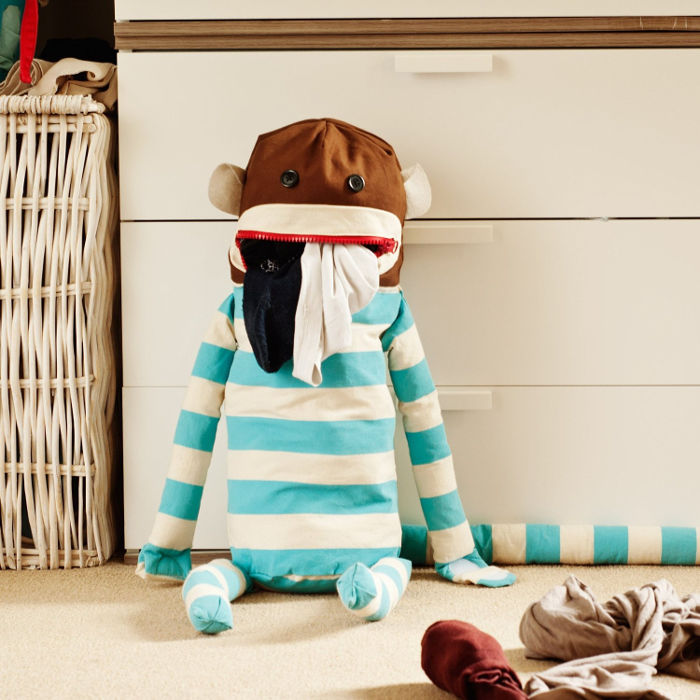 12. Sock Monkey Laundry Bag: We kinda think that stuffing you're dirty washing into the mouth of a cheeky looking sock monkey would be kinda fun. Might even train your girl to put dirty laundry in the right place. OK, we can live and hope. A fun gift pick for the tween who somehow never manages to put her laundry in the basket.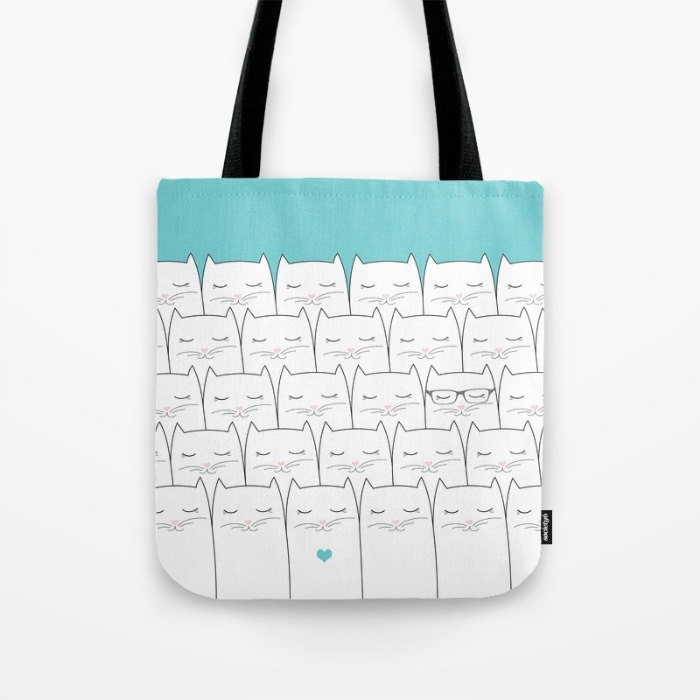 13. Cats Tote Bag: I see cats. Everywhere. Totally adorable canvas bag for the tween girl who has a soft spot for cute kitties.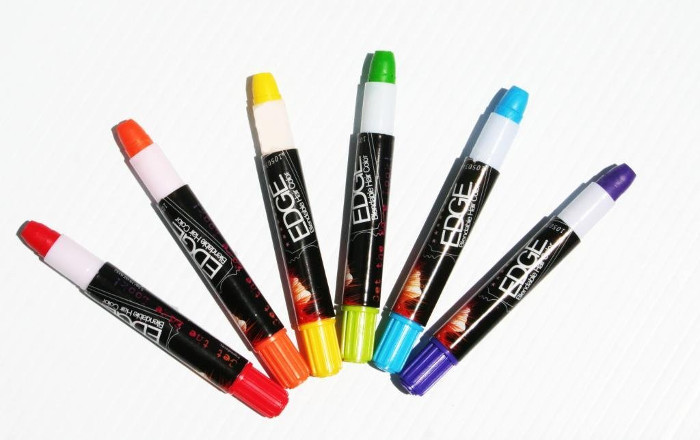 14. Rainbow Edge Stix Blendable Hair Color: My niece came whining  to me that her mom wouldn't let her die her hair. She's like 10. Too young to mess with permanent hair color. But not too young to zhoosh up her style with a little hair chalk. Goes on easily. Washes right off without any lingering remnants. Yep, hair chalk just made the list of cool tween girl presents this Christmas.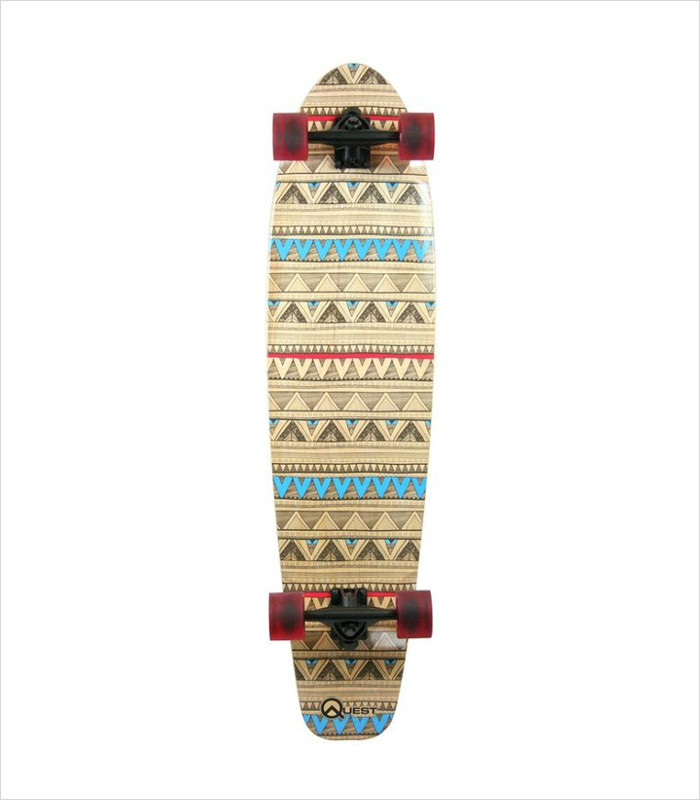 15. Kick Tail Skateboard: If she's a natural born shredder, then whack a half decent longboard on your list. This bad boy board by Quest, is more than just a longboard. It's a piece of art. Are you not digging that fancy arty Aztec design? It also rides well, because that's kind of important too. Art on a board – the best gift for a creative girl who half pipes in her down time.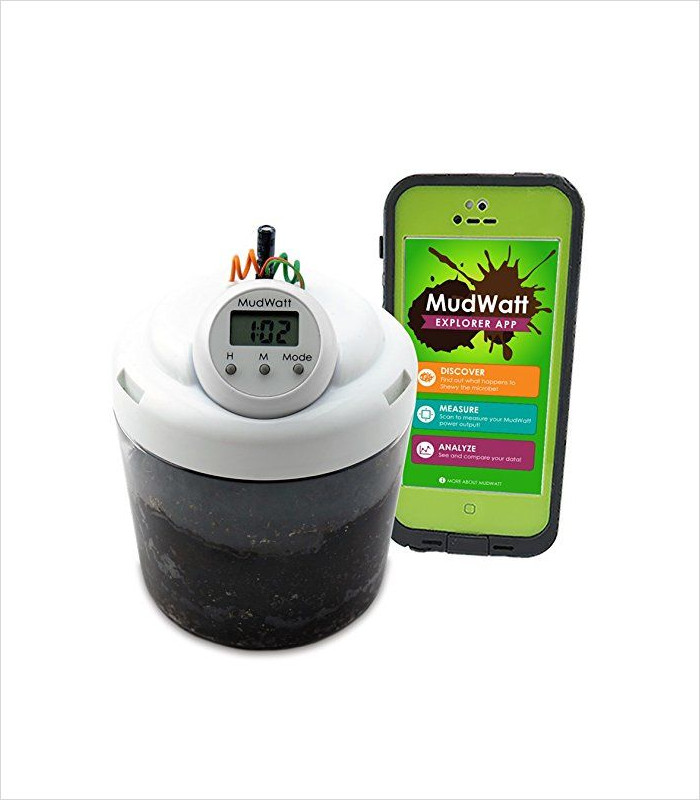 16. MudWatt: Really digging this STEM gift idea for a tween. You see it's not one of those once you've done it, it's done kind of STEM kits. This one has longevity. And it's probably the coolest way to play with dirt while learning about renewable energy, microbiology, electricity and other STEM topics. If your pre-teen girl has a smartphone (lucky her), she'll appreciate the app that comes with this.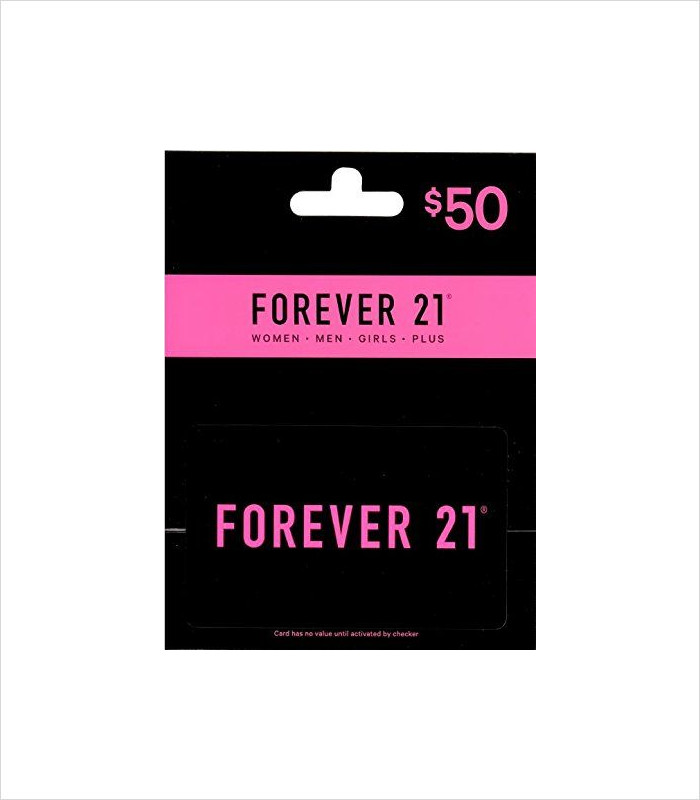 17. Gift Card – Forever 21: Never think of a gift card is a cop out. It's a lifesaver! Especially clothing gift cards. Have you ever tried buying an outfit for a super picky tweenage girl? I rest my case. You want to buy a pre-teen gift for a fashion conscious girl? Save yourself one big headache. Get the gift card. Forever 21 seems to be the 'happening' place for tweens (yes, totally aware that makes me sound as old as fudge).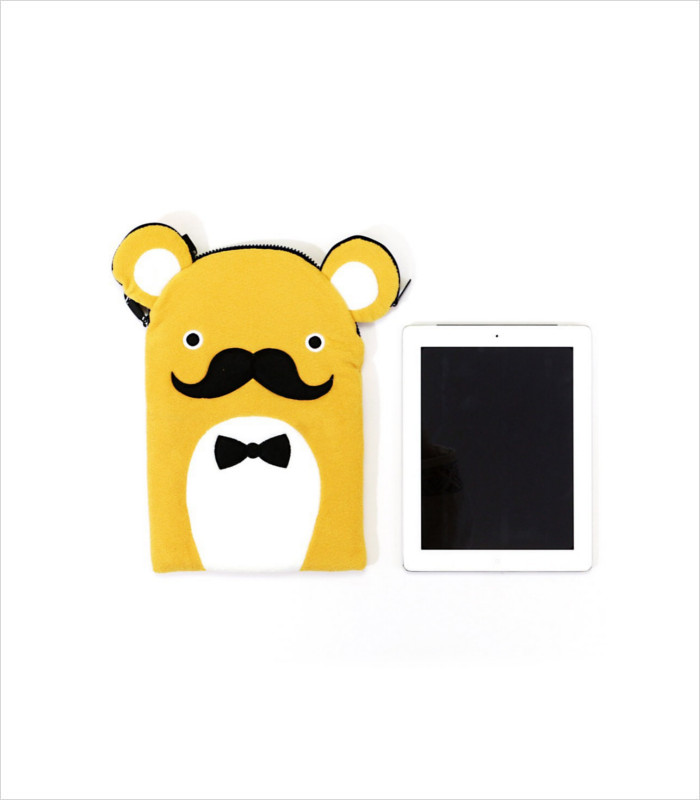 18. Moustache Tablet Protector: You're never too old for cute tech accessories. Right now we're loving the mustache off this cuddly tablet protector. An adorable tween girl gift idea, if ever we saw one.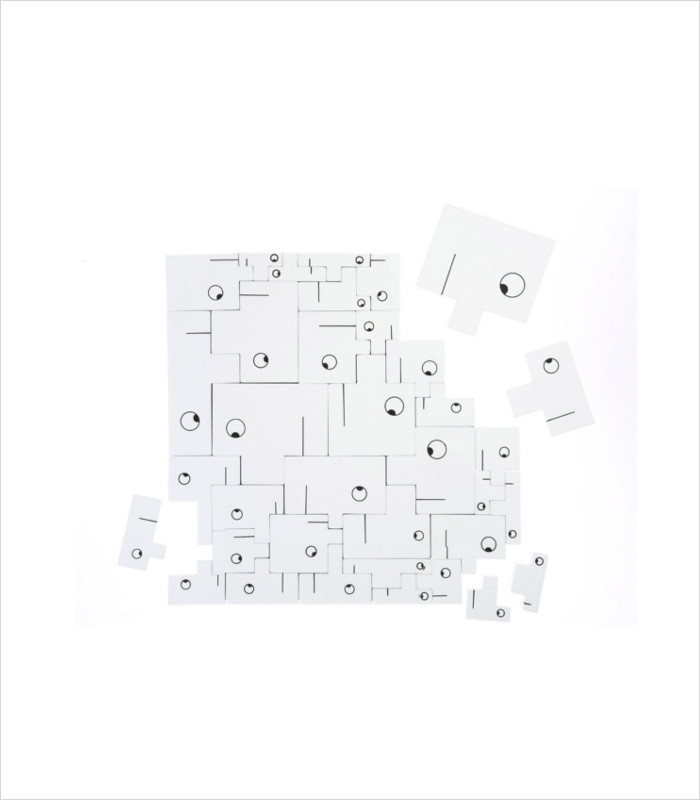 19. Puzzlehead Puzzle: Is it a puzzle? Is it a piece of art? One thing we're sure of is that this arty puzzle thing is more than your average brainteaser 'toy'. It's got quirk, it's got style and is totally unique – all the better for impressing a difficult to buy for tween girl.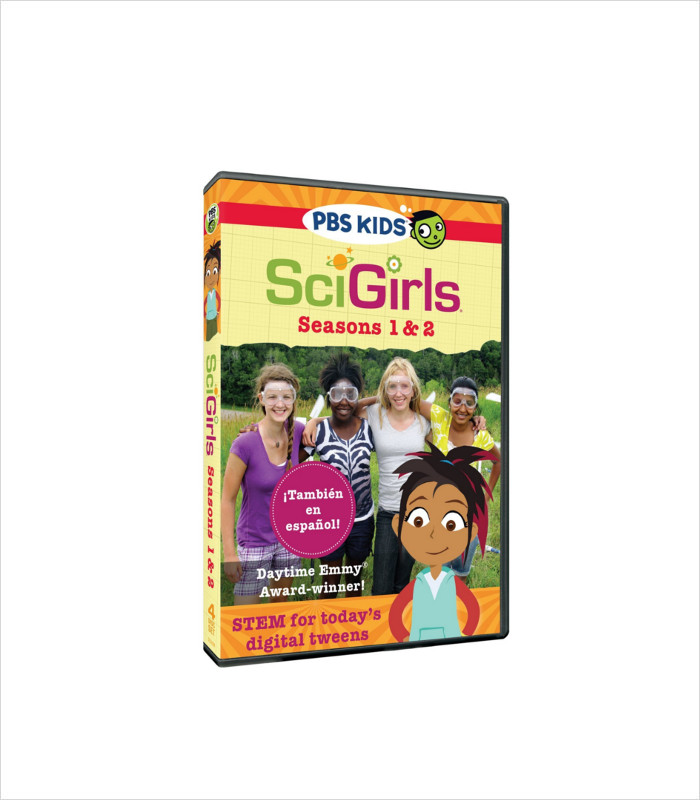 20. SciGirls Season 1 & 2: Anything that encourages and inspires more girls to take an interest in  STEM will always get our vote. And this neat video series does a good job of making science-y subjects relevant and cool for girls entering tweenhood.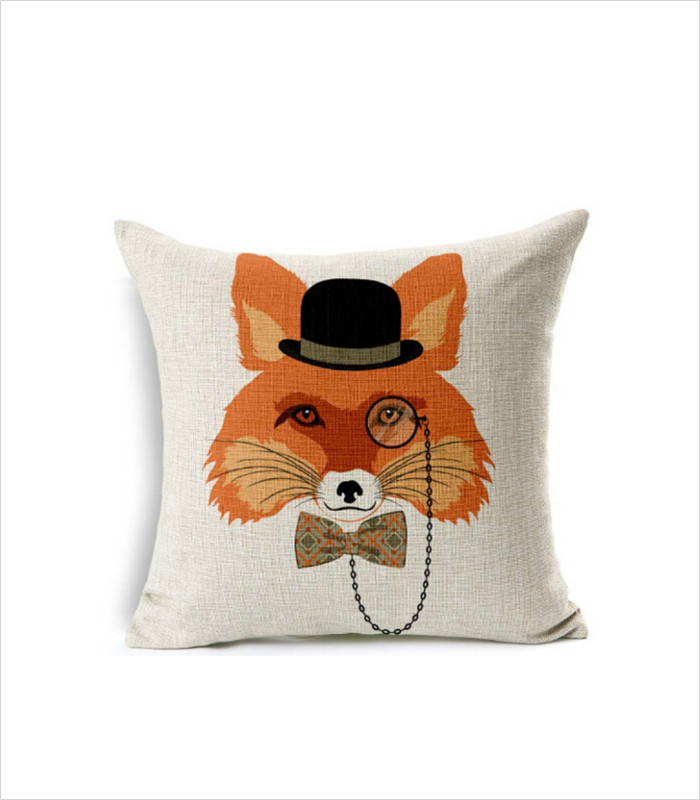 21. Fox Head Pillow Cover: Bedroom decor is always a good gift idea for a tween girl. Take this discerning looking Mr Fox pillow. Tell me this wouldn't add a nice touch to the room of an animal loving pre-teen who is crazy about foxes.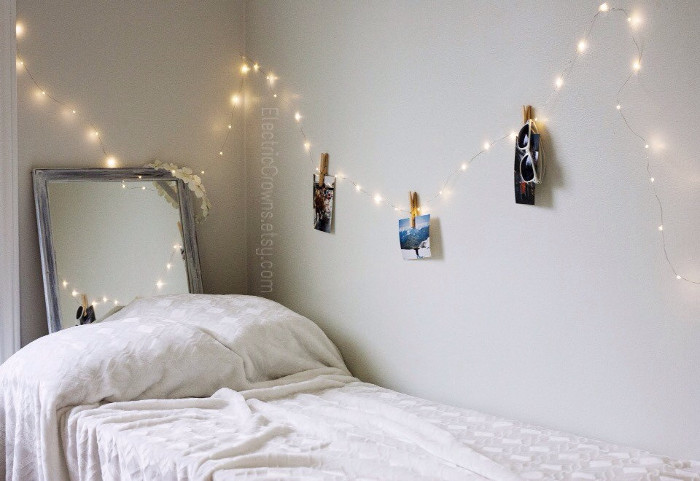 22. String Fairy Lights: Oooh fairy lights. See how they sparkle and brighten up the room of even the moodiest tween girl. Would look great drapped across a wall or bed posts. Getting that warm glow-y feeling just looking at these.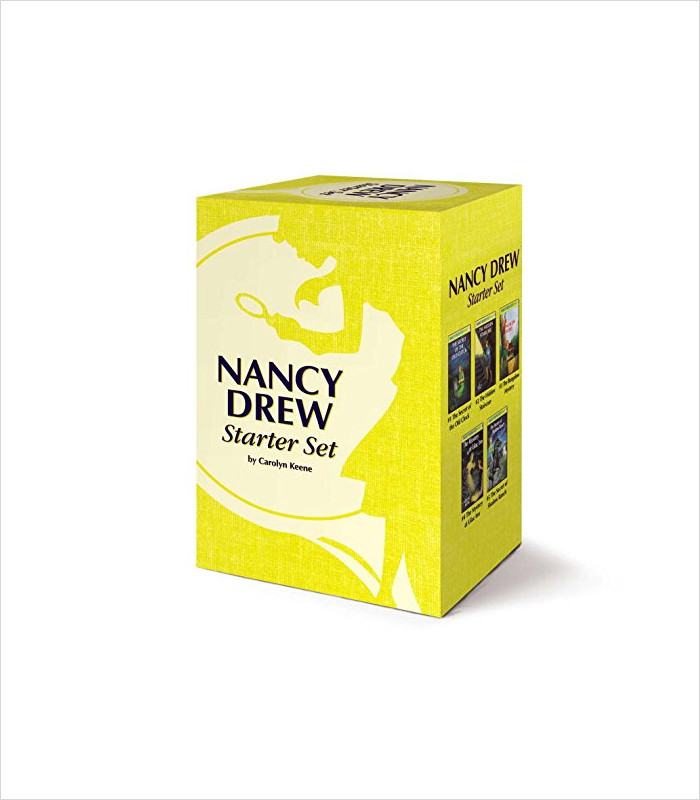 23. Nancy Drew Starter Set: You remember Nancy Drew, don't you? She was only the baddest girl detective, ever. Fiercely determined nature and a nose for a great adventure. This gift pick offers a collection of no less than five hardback books. That will ease your tween nicely into the wonderful world on Nancy Drew. The sort of tween girl gift that's not only different, but something that can be (and should be) passed down a generation or two.
Do you love these gifts for tween girls? Like, pin and tweet them out.