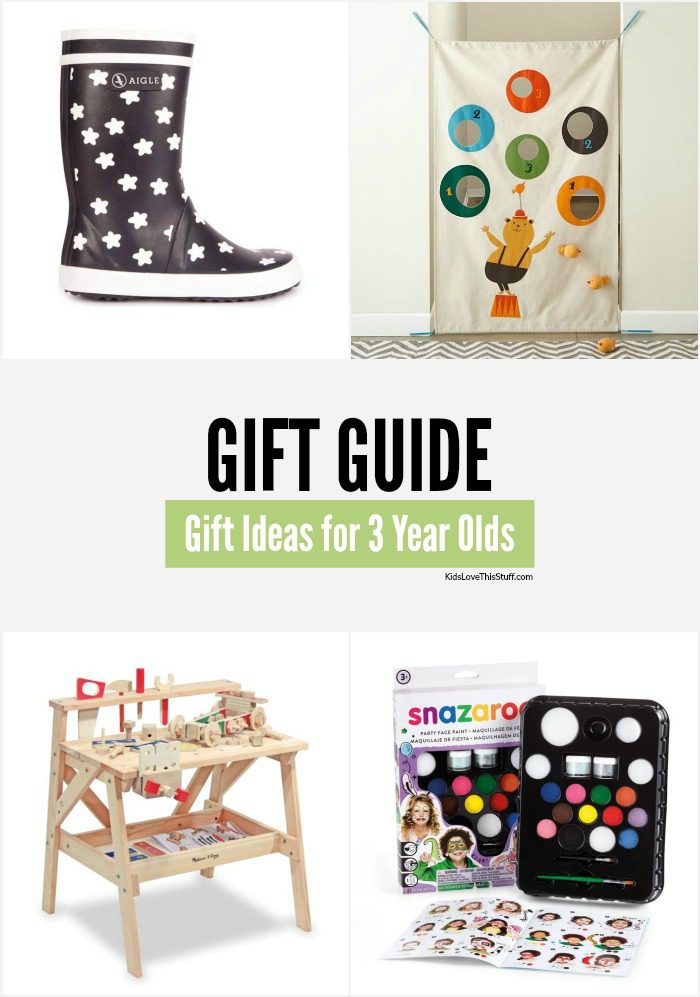 Three year olds have the most amazing imaginations and serious energy levels. You know what I'm talking about. They're always on the go, exploring life's little curiosities, indulging in pretend play and firing off a ton of questions. About everything. Ah, you've got to love those little munchkins.
So, when it comes to finding the coolest birthday or Christmas gifts for 3 year olds, what do you do? Look for toys and games that will peak their curiosity, bring out their inner creative and allow them the burn off some of that excessive energy.
Need a few more ideas? Be sure to check out the gift guide for 4 year olds.
Gifts for 3 Year Olds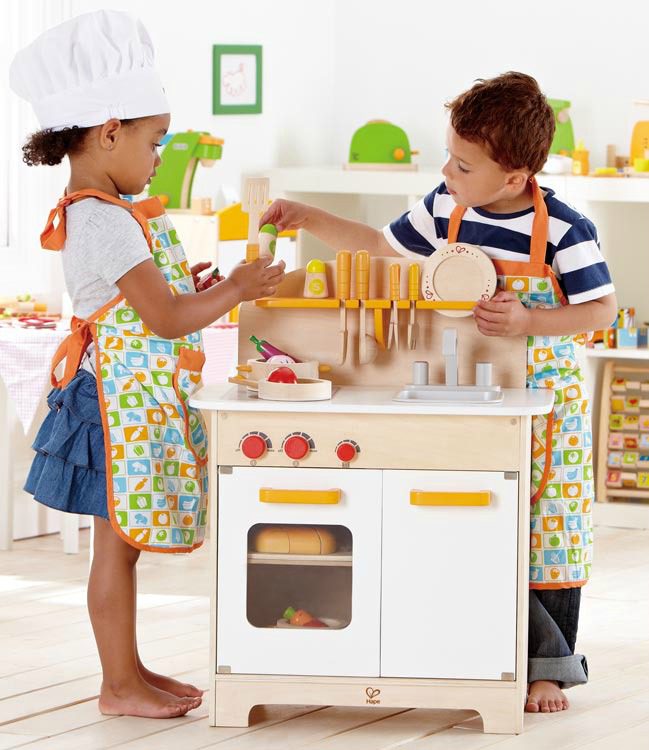 1. Gourmet Kitchen: Whether you're buying a gift for a 3 year old boy or girl, a toy kitchen set is just the coolest. This Hape kitchenette has all the basics like big red knobs that can be turned on or off, overhead shelving (because the kiddos will want someplace to put their utensils) and even a kitchen sink. Perfect for pretending to be the worlds best chef.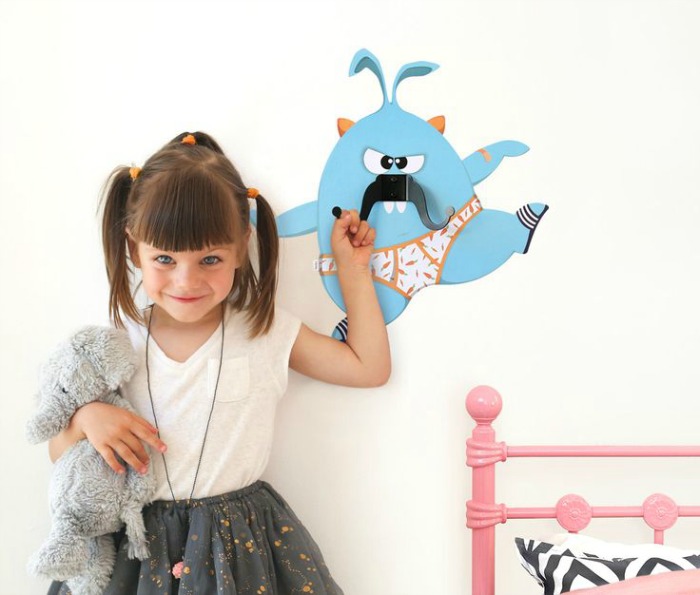 2. Kids Decal and Wall Hook: What 3 year old doesn't like pictures funny creatures on their wall? And with the combined wall hook, it's a fab way to liven up a plain bedroom wall, while encouraging the kiddos to hand their stuff up. A win-win for toddler and parent. Be sure to take a look at the other characters in this adorable collection, they're a giggle too.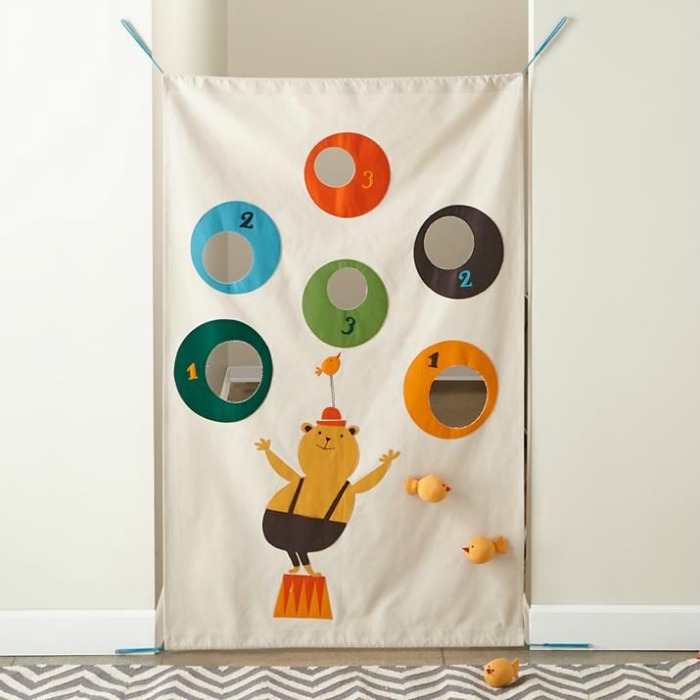 3. My Great Bean Bag Toss: Give a toddler an excuse to throw things and they'll be all over it like mustard on a hotdog. This bean bag toss is a fun gift idea for 3 year olds because (a) it's a physical game which will challenge their hand-eye coordination (b) the kiddos can play it with their siblings or friends and (c) they'll get to learn about numbers and colors while they play.
Oh and the bear character is such a cutie, so are the little birdie bean bags that come with the set.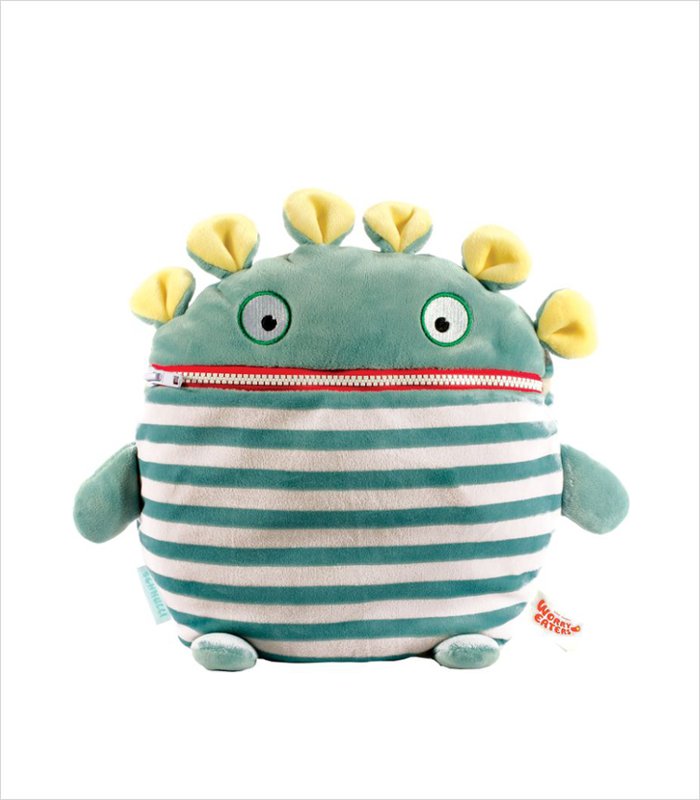 4. Worry Eater: We all worry about stuff, but being a toddler, it's harder to deal with things that bug you. Which is why these plush worry eaters make lovely gifts for 3 year olds to cuddle and share their concerns with. The kiddos will get peace of mind after safely tucking away their worries and in the process start to learn how to combat the things that bother them throughout the day.
There are 8 funny characters to collect, which could be used to horde away different types of worries.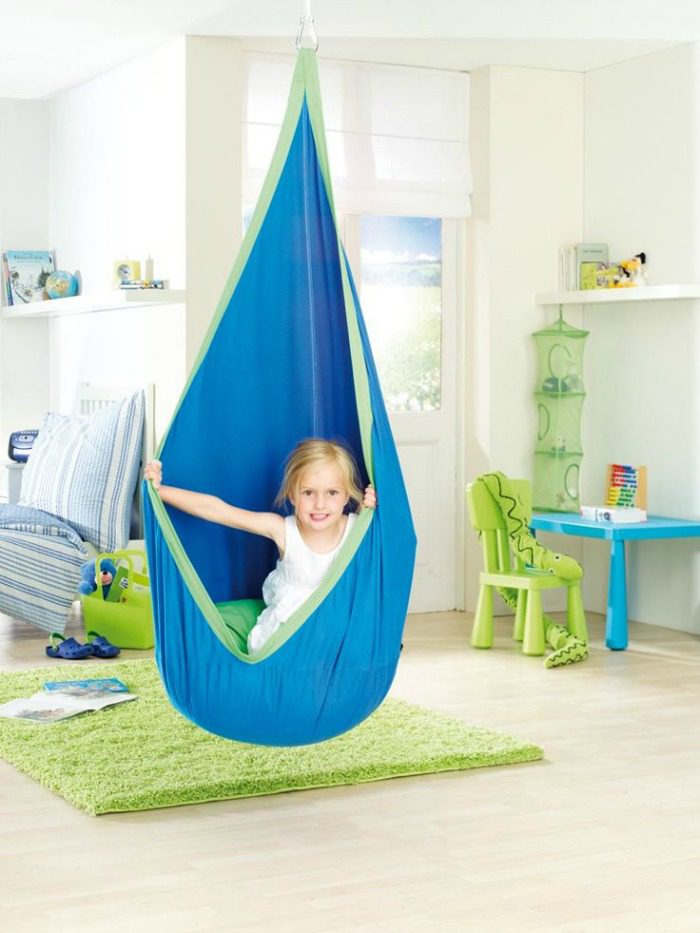 5. Hanging Chair: If the toddler you're gift shopping for has the bedroom space and set up, then why not? Even the most rambunctious 3 year olds will want to gently rock themselves in this hammock as they unwind after a hectic day of play.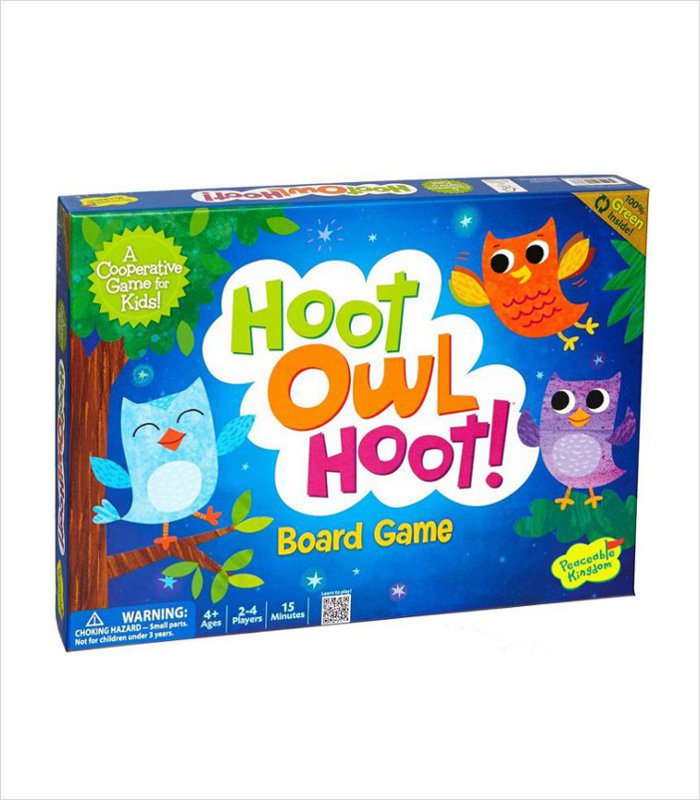 6. Hoot Owl Hoot! Game: If it's a good board game you seek, take a look at Hoot Owl Hoot! It's one of the more popular board games for toddlers and it's essentially a color matching, strategy game where all the players work together to bring the owls home before the sun rises.
If they accomplish the mission, everyone's a winner. And that's the great thing about Hoot Owl Hoot! It teaches the littles the importance of cooperation and teamwork.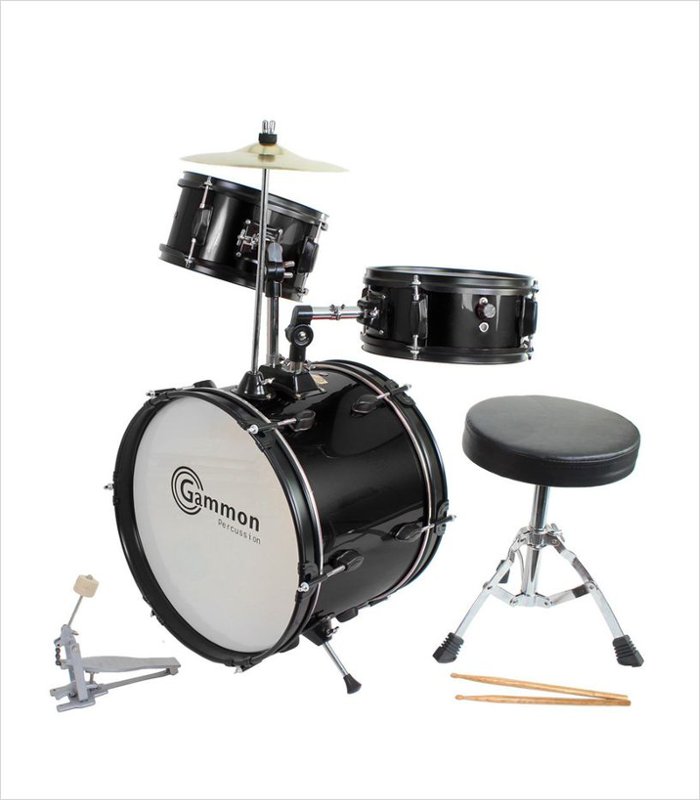 7. Complete Junior Drum Set: I know, parents everywhere are probably throwing daggers at me with this next gift pick. A drum set? A noisy freaking drum set. Really? Just, bear with me a sec. If you're buying a gift for a 3 year old who hails from a musical family and is showing an early interest in percussion instruments, then a set of quality, reasonably priced drums is the way to go.
This right here is built more like a real drum set, as opposed to a toy and is something that will grow with a little kid until they're old enough for a professional, more expensive set.
Oh and hey, if you're gift recipient parents flip out at you buying this for their 3 year old, don't tell them you got the idea from me. Are we good with that? Rock on!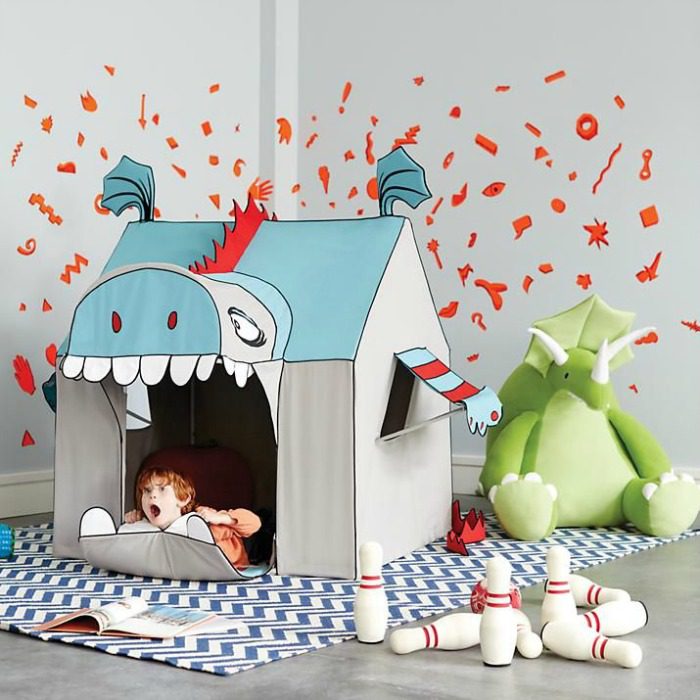 8. Monster Playhouse: What better way for a 3 year old to conquer their fear of monsters than walking right into the mouth of one? Not a real one, obviously. But you can imagine the sort of fun your toddler will have in a playhouse that is this adorable? A fun filled gift for 3 year olds who aren't afraid of the monster underneath the bed.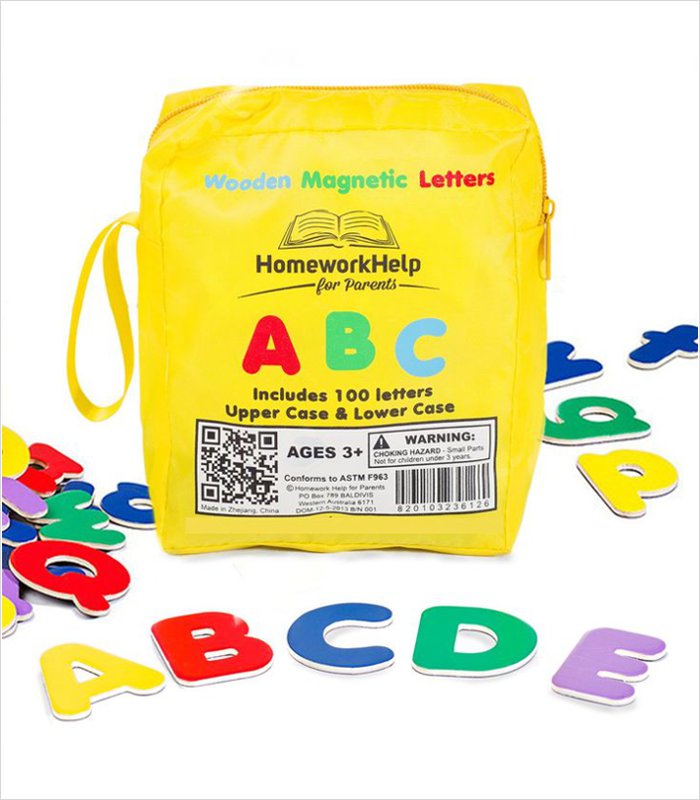 9. 100 Wooden Magnetic Letters: Teaching a 3 year old their ABCs is no easy feat. Not with so many other things around to distract them. But, if you mixed learning with playtime, different story.
These wooden magnetic letters are big, bold and colorful. Stick them to the refrigerator and any other metal furnishings around the home and let the learning commence. You could play a fun ABC hide and seek game. Or something like that. And yes, there are both upper and lowercase letters in the set.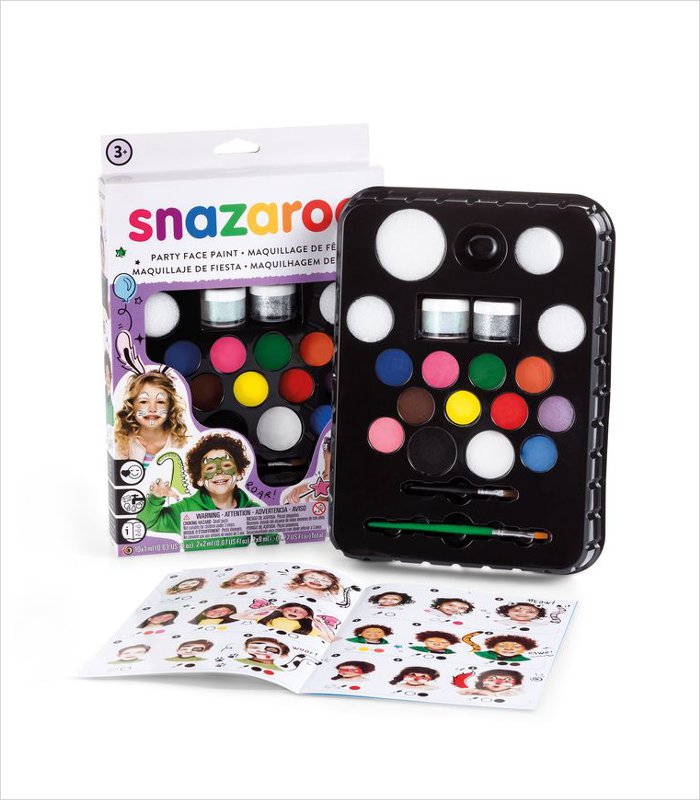 10. Snazaroo Face Paint: It's easy to see how a 3 year old can get so excited at the prospect of having her/his face painted. Now I've bought face paint in the past which didn't come with an instruction manual. Disaster. Fortunately, this set does come with instructions – a handy illustrated step by step guide. At least the less artistic folk will have a fair stab at pulling off a creation that passes for something recognizable.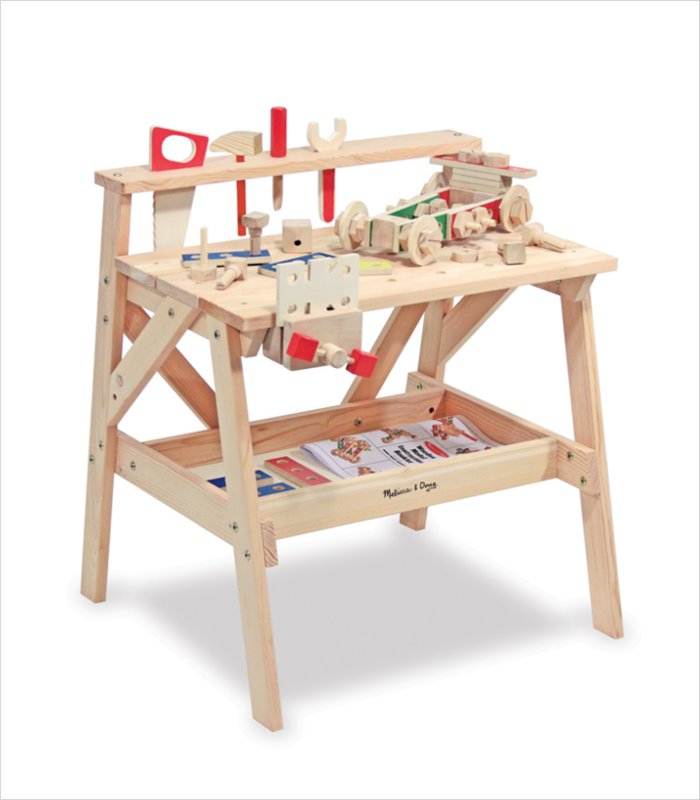 11. Melissa & Doug Wooden Project Workbench: For the tot who loves to tinker, what better birthday present to give than their own workbench complete with tools? Give them the space to create wooden masterpieces and let their imaginations run wild. This will make the best gift for a 3 year old builder.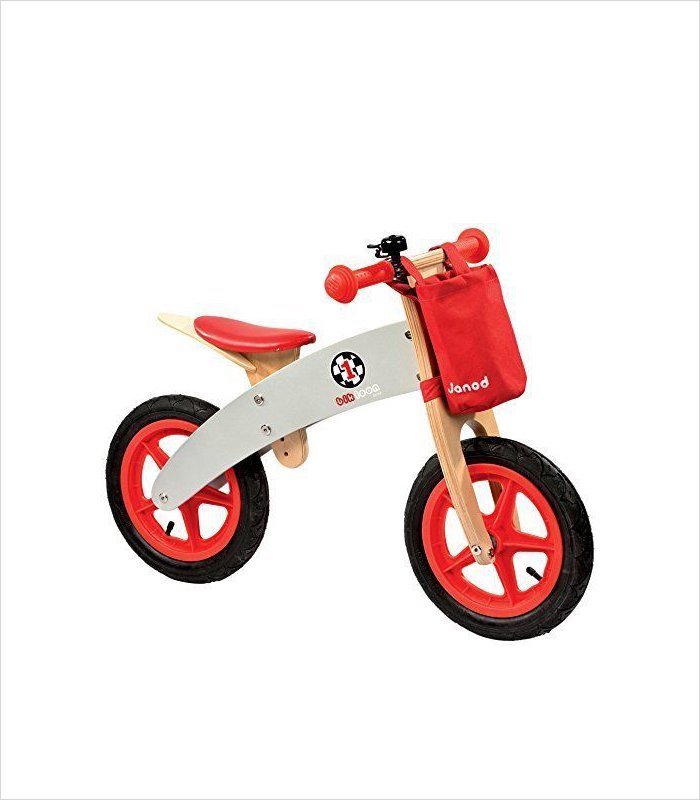 12. Janod Balance Bike: Who needs training stabilizers? The best way to get a kid ready to ride their first bike is to teach them how to balance on two wheels. It also helps if their ride is mega cute and comfy.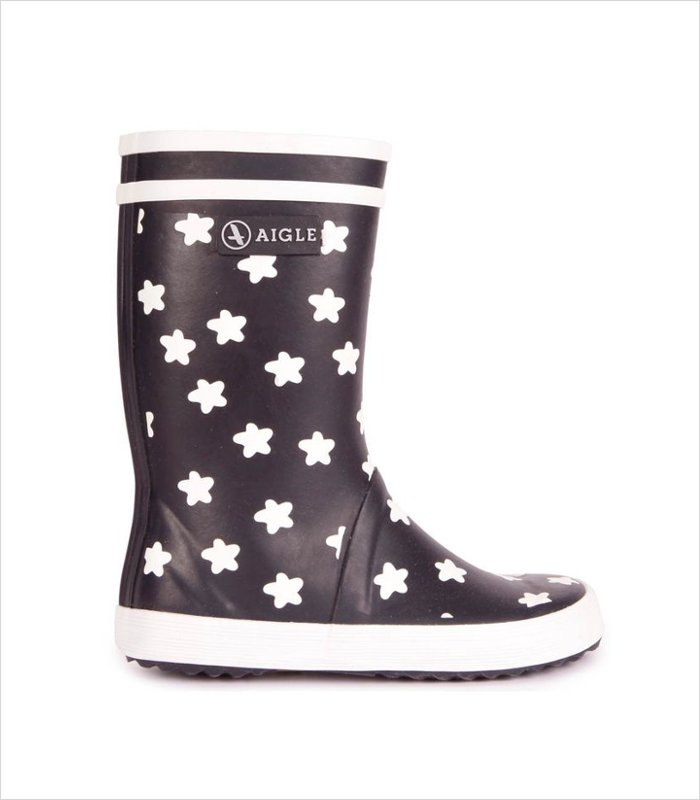 13. Lolly Pop Letters Wellington Boots: Splashing in puddles and stomping in mud is a lot fun, but wet, dirty, soggy feet and socks – not so much. Why is it a toddler always manages to find the filthiest puddles to jump in? It's OK though, because a cute pair of wellies can put the fun back into those rainy day strolls.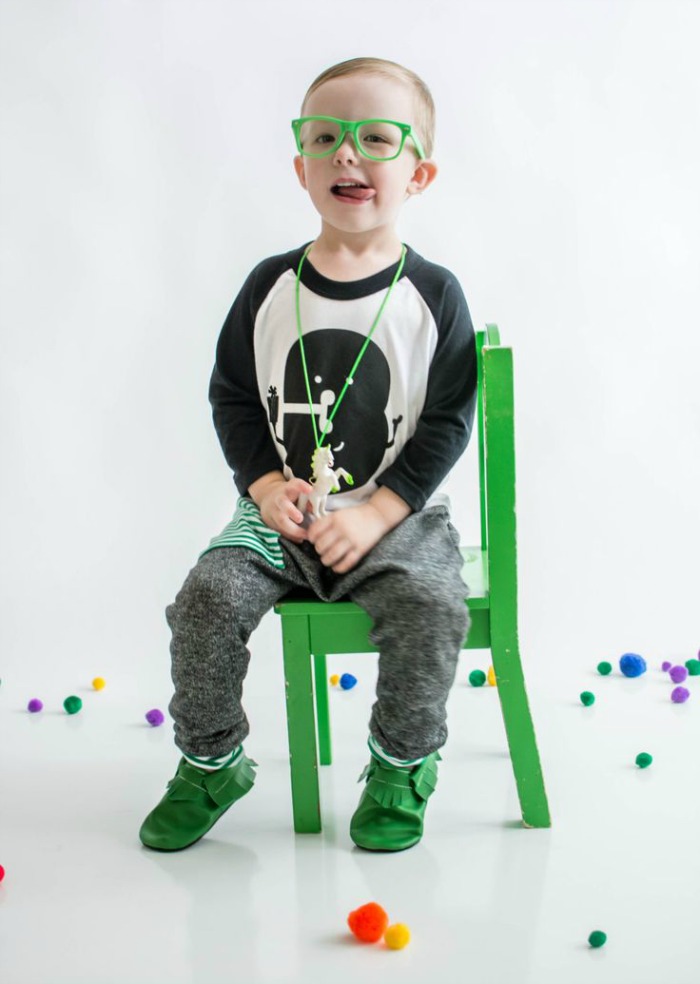 14. Birthday T-Shirt: There's nothing that says 'I'm 3' quite like a stylish t-shirt with a cute numerical character on it. Cute!
Did you find inspiration with these gifts for 3 year olds? Still looking for a few more ideas? Be sure to take a look at the gift guide for 4 year olds.