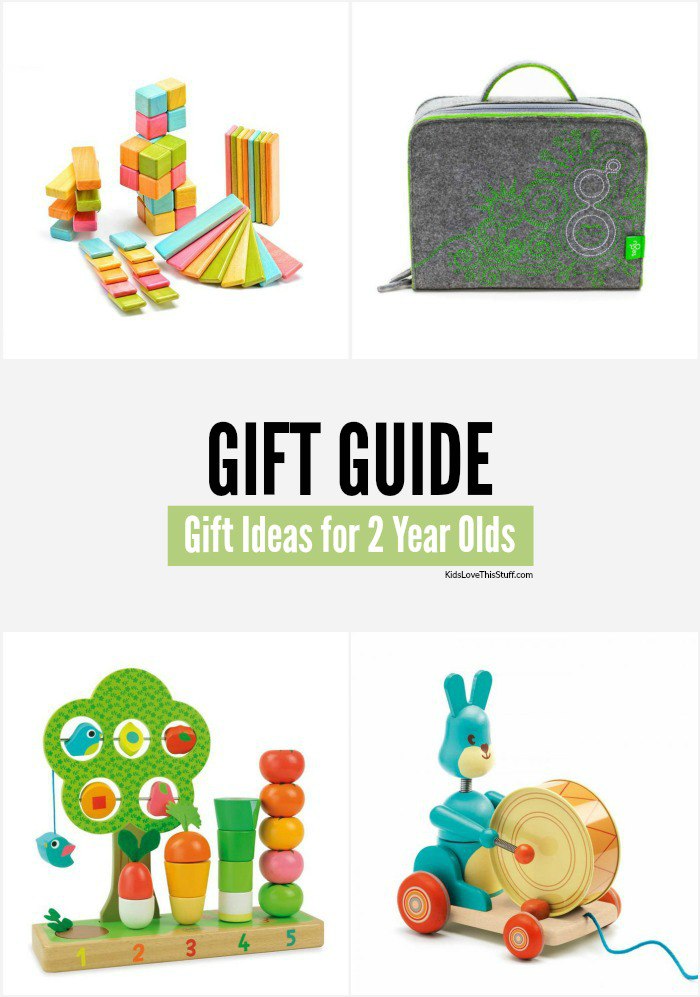 You've got to love the energy of a 2 year old. They're into everything. Kinda hard to keep up with them at times, but that's only because they've got a lot of exploring and playing to do.
When it comes to buying gifts for 2 year old boys and girls, you're got a world of different options that will make playtime not only super fun, but educational too.
In this guide you'll find the coolest toys and presents to keep the little ones happy – from animal puzzles, games, wooden building blocks to footwear, something to cuddle and more.
Related Ideas for: 3 year olds | infants 0-12 months

Gifts for 2 Year Olds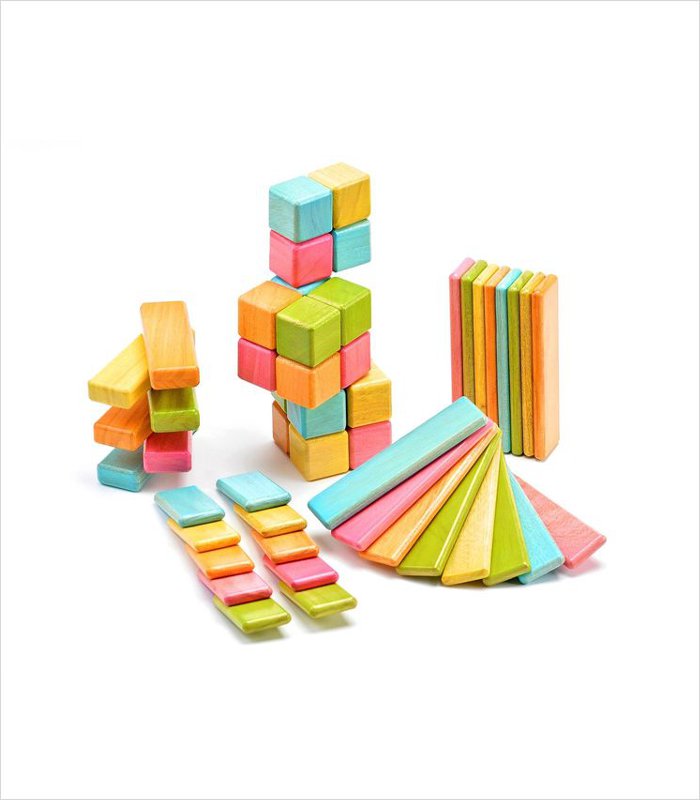 1. Tegu Magnetic Block Set (52 Pieces): You can't go wrong with a good quality set of wooden building blocks. They're like the best gifts for 2 year old girls and boys. Yes, they probably already own a few block toys, but does your 2 year old giftee have a set of magnetic wooden building blocks? No? Then check out these eye catching Tegu blocks.
The kiddos will have fun sticking the pieces together and pulling them apart again. These block toys really are quite… magnetizing. And the company behind the Tegu blocks have a heart for social responsibility and humanitarianism. Kinda gives you that warm, fuzzy glow inside, you know?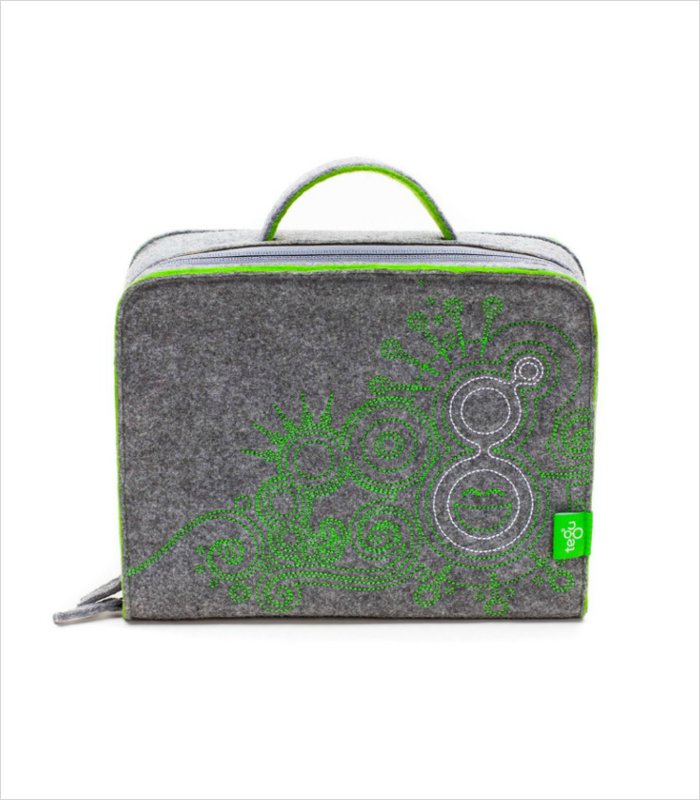 2. Tegu Travel Tote: With a quality set of blocks, you're going to need a safe place to store them. It's a good thing Tegu also happen to make the most adorable little totes. The perfect size to stash away 52 Tegu blocks. Makes taking the blocks on road trips to auntie's or grandma's house that little bit easier.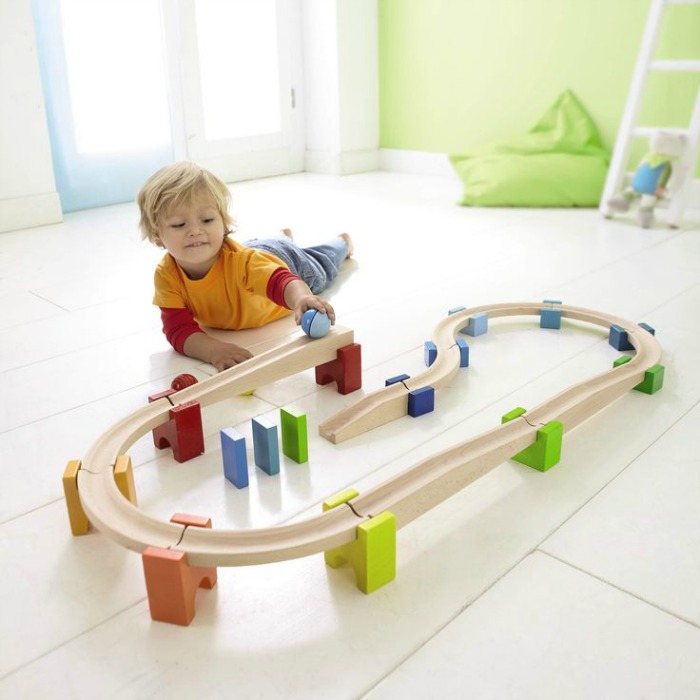 3. My First Toddler Ball Track: This is like a toddler proof version of a traditional marble track. The larger balls means the kiddos don't have to faff around with fiddly little marbles and the track can be rebuilt however they like. What's really cool is you can buy add-on packs to this basic set and come up with countless track and block combinations.
It'll grow right alongside your little one, so don't be surprised if they're still playing with this at age 11. A sweet birthday or even Christmas gift idea for 2 year olds.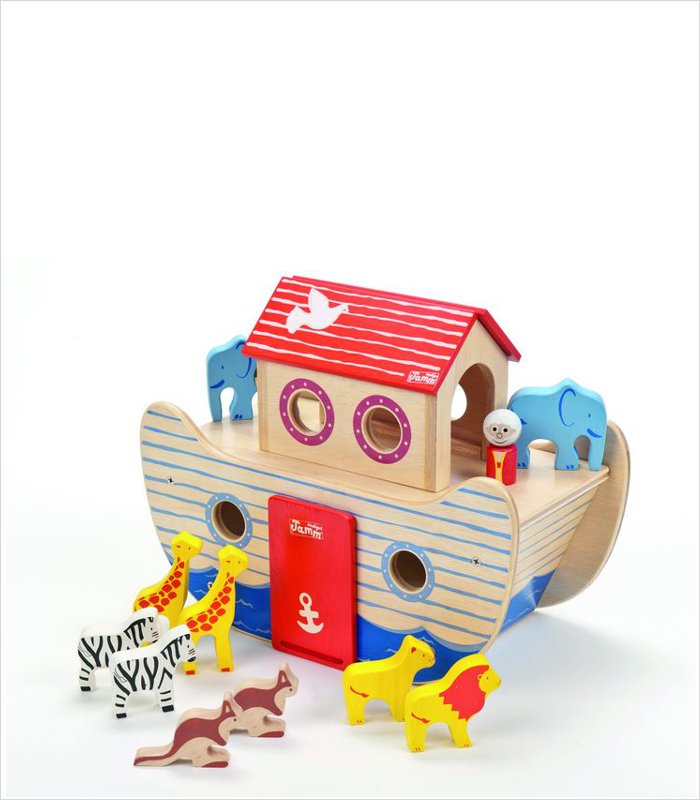 4. Noah's Wooden Ark Playset: Ah, I so loved the story of Noah and the Ark when I was a little girl and receiving a playset like this would have been awesome.
Now, while not everyone is into the biblical thing, this is still a sweet gift for a 2 year old that will help them refine their matching and fine motor skills. Plus, you know, wooden toys make the best heirlooms.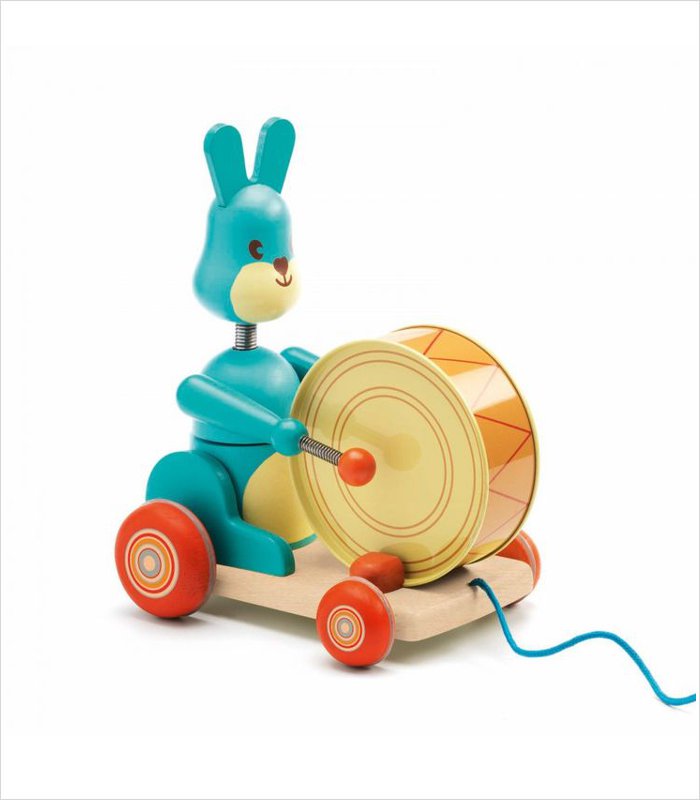 5. Bunny Pull Toy: A fun toy that will bob it's head and bang the drum when pulled. You know how 2 year olds are always on the move? Well they may as well have a cute companion to take along with them.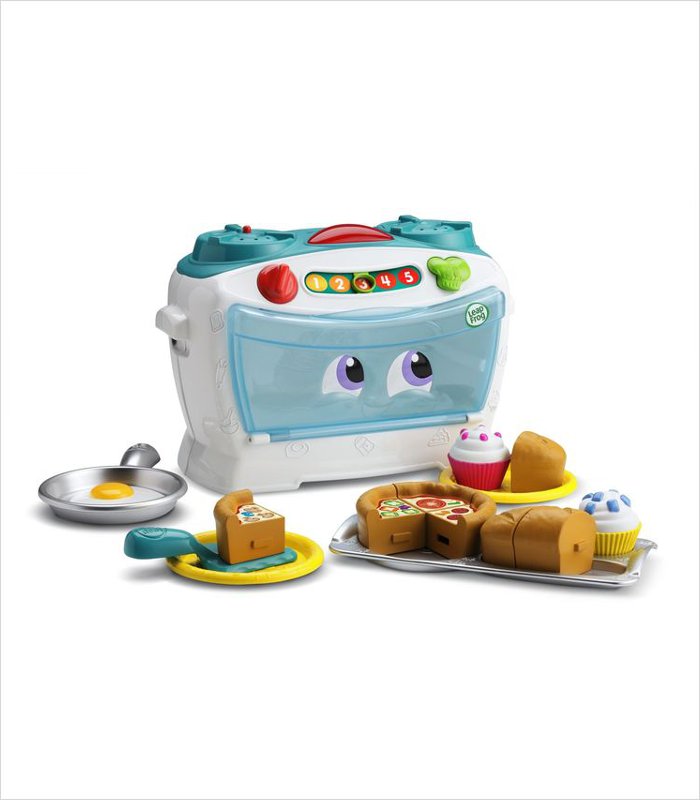 6. LeapFrog Number Lovin' Oven: This is what we call cooking by numbers. This LeapFrog oven encourages pretend play while teaching your little person how to count, work out basic fractions and share yummy 'food' like pizza and cupcakes. It's a fun number crunching toy for a 2 year old.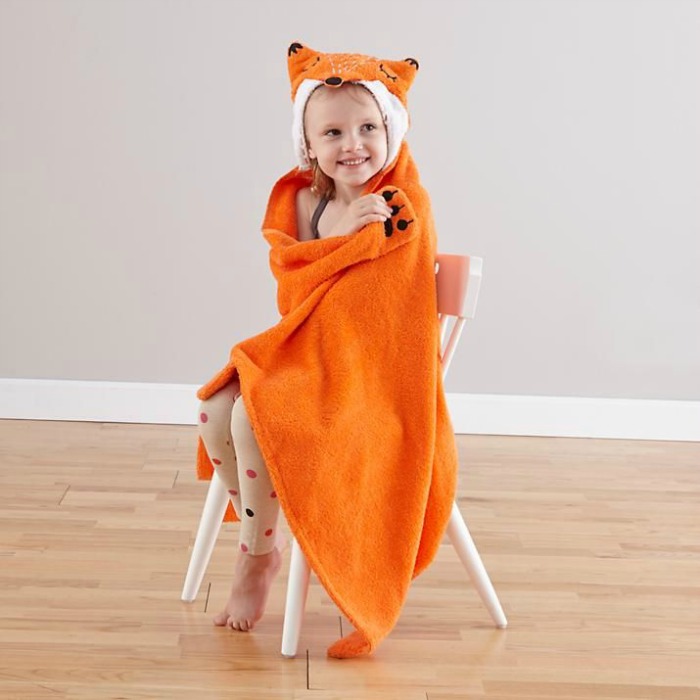 7. Fox Hooded Towel: Bath times – 2 year olds either love them or hate. But if the incentive for being squeaky clean is to be wrapped up in the cutest hooded towel, I think bath times would get a little easier. Don't you?
You can personalize the towel, making it an extra special gift for a 2 year old. Oh and if your tot likes bunnies, bears or penguins, there's a version of this hooded towel to suit.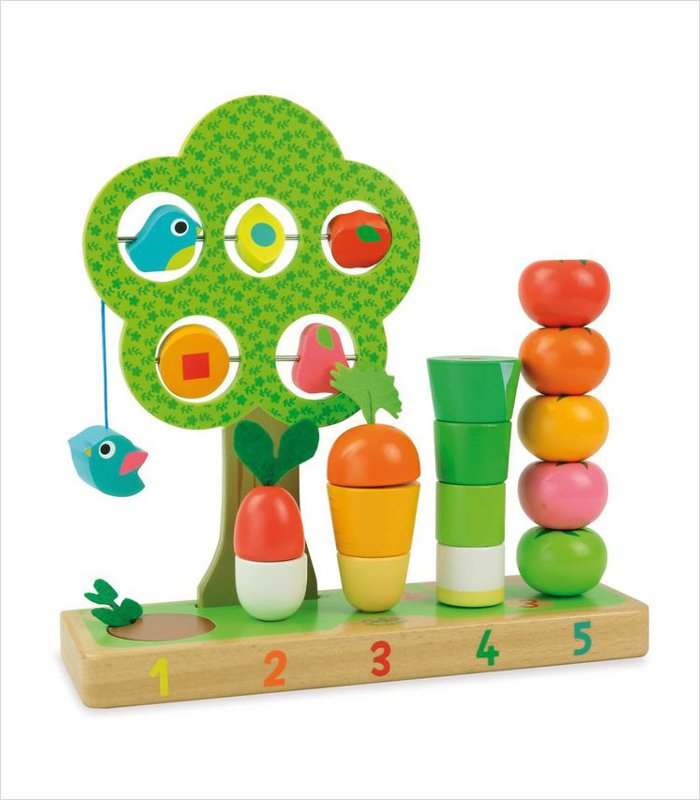 8. Learn to Count Vegetable Game: This vibrant game incorporates fun with food, numbers and even shapes. The littles will love stacking and matching things. They'll also get to learn about different veggies at the same time. Fab educational toy and birthday gift ideas for 2 year old girls and boys.
9. The 14" Knit Crowd Doll (Jessa): Could this doll be any cuter? Jessa is hand knitted, from top to toe, so you know there's something quite special about her. I love her outfit, especially the bunny hat and embroidered tunic dress.
The Jessa doll is part of a collection of individually styled dolls, all of which are equally as cute. Cuddly, plush dolls like these make perfect companions for 2 year olds.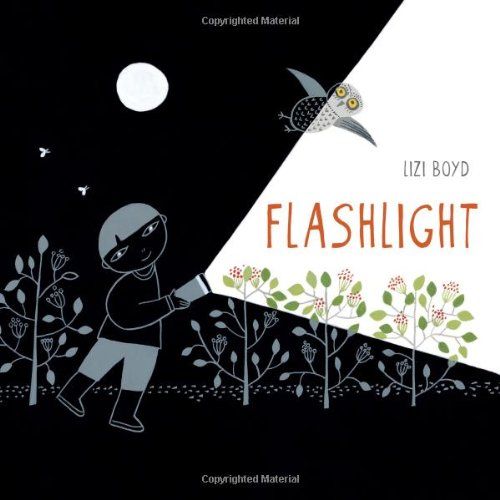 10. The Flashlight Book: Not only is this a sweet children's book that can be enjoyed right before bedtime, it's a fab gift for 2 year olds who are afraid of the dark.
By wandering through the outdoors with them and illuminating the different objects and interesting creatures lurking in the shadows, they'll start to get a sense that the dark isn't such a scary place after all. No spooky monsters or creepy bogymen in sight.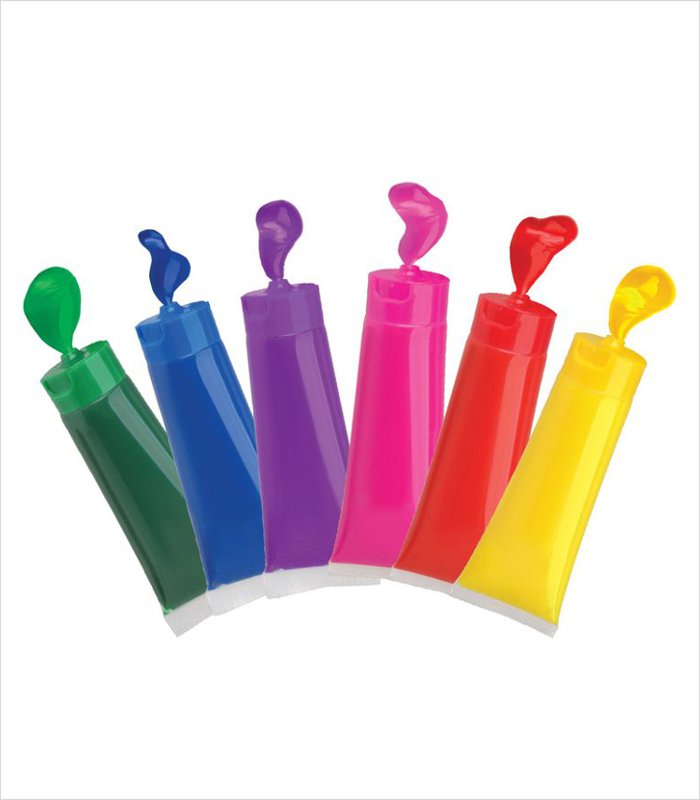 11. Tots Finger Paints: Sometimes the simplest of gifts is all it takes. And a sparkly new set of paint makes for a pretty good gift idea for a 2 year old. What toddler is going to turn their nose up at the opportunity to get messy with these gorgeous finger paints? Yeah, you might want to get them an artists smock before they indulge.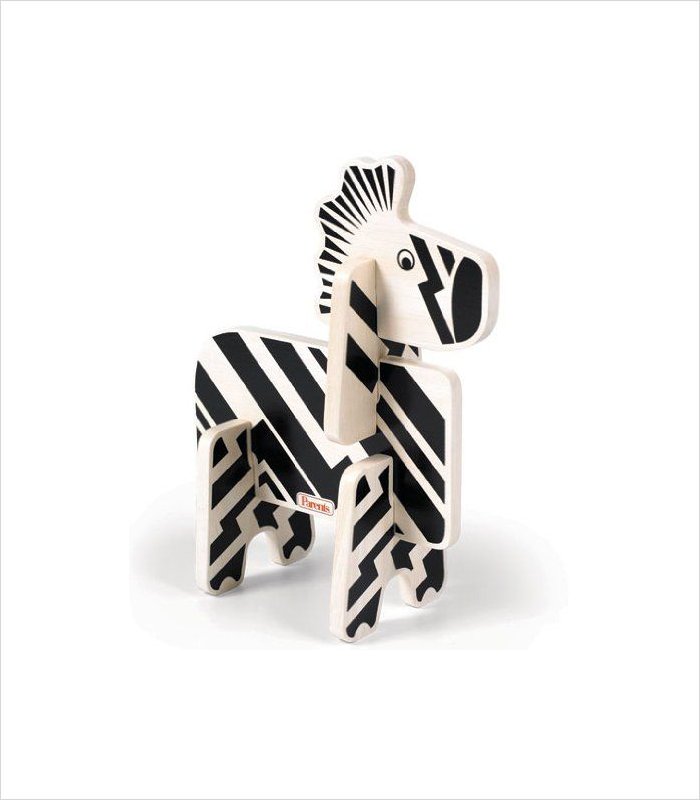 12. Jungle Pals Zebra Stacking Puzzle: Puzzles are always top gifts for 2 yr olds. What I like about this Zebra puzzle is that it's in 3D, it's not something that will hours to complete and when the littles are done building, they've got a new animal toy to play with.
If you're worried that this Zebra looks kinda lonesome, don't be. There's a giraffe, a lion, an alligator and a cheeky little monkey in the same collection.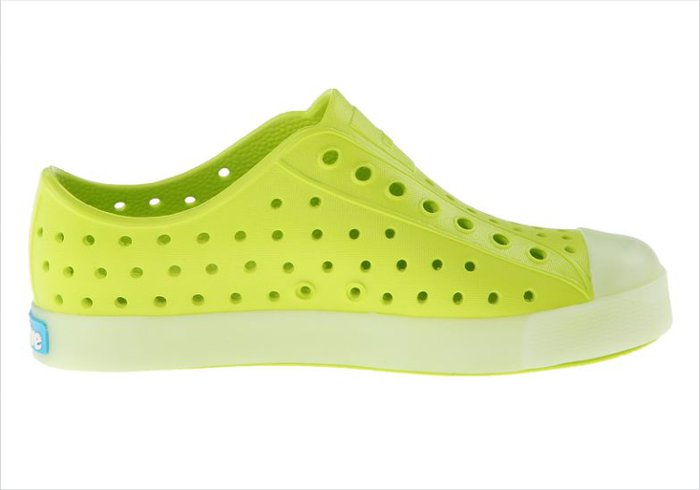 13. Native Jefferson Slip-On Shoes: With toddlers always being on the go, you might want to consider getting them a new pair of shoes. Slip-ons are a good pick for 2 year olds, they're just so easy to wear. Plus, I hear on the grapevine that Native Jefferson shoes are all the rage. They're waterproof, comfy to wear and can be thrown straight into the washing machine when dirty.
I can see why these casual toddler shoes are popular with parents. The bright, bold colors add an extra fun factor, so the kiddos should love wearing these.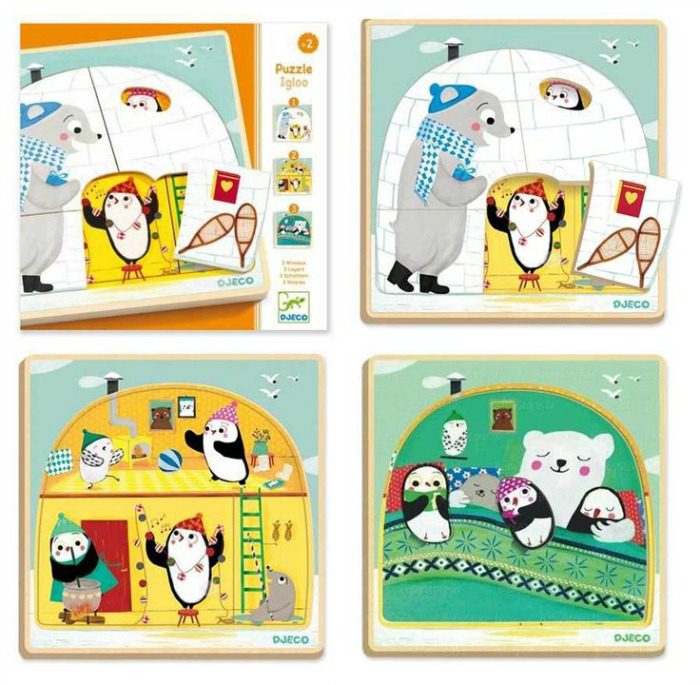 14. 3 Layer Wooden Igloo Puzzle: Toddlers love a good story and puzzles too. If you put them together you'll have quite a match. This adorable Igloo puzzle does just that. Each layer tells a different part of a story, but there's a twist. The puzzle doesn't come with a pre-written story.
The story comes from the creative mind of your 2 year old, basically making it up as they go along. It's a great open ended storytelling toy for a toddler.
Hey, if you've been through this list, like what you see, but still want a few more ideas, take a look at the gift guides for 3 year olds. You'll find some great gift picks there too.