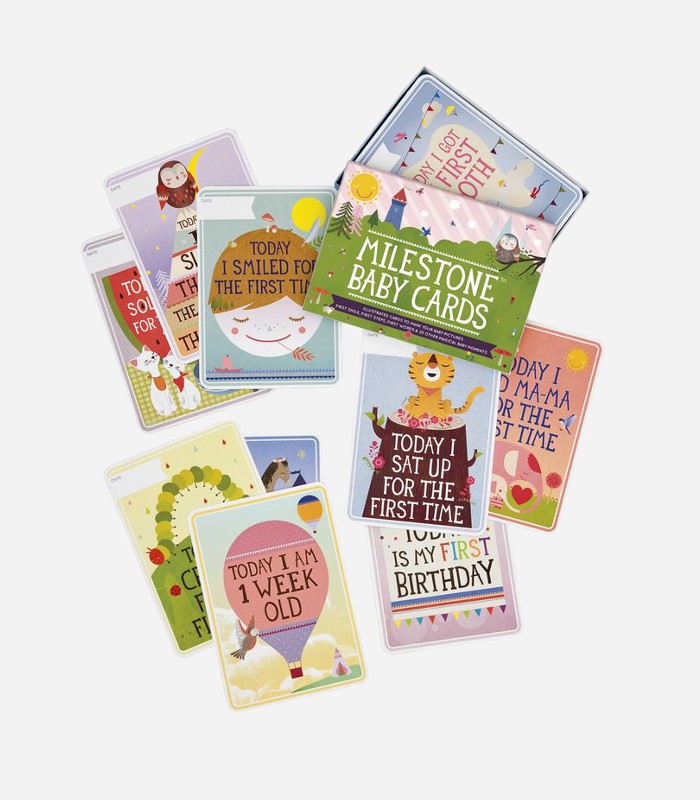 It can be hard knowing what to buy when shopping for babies. I mean, it's not like they have a favorite color or TV show. And they almost never actually tell you what it is they want. More than likely, they'll be inundated with gifts from friends and family and let's face it, you want your present to stand out amongst the rest. What's the point of even buying a gift if it's not going to be used or appreciated?
So, do you go for something practical or cute? Something fluffy or funky? There are hundreds of gift sets for babies out there, but I've picked a handful that I think totally rock. They may even help boost you up a few notches on the 'favorite auntie/uncle/godparent' scale. No need to thank me!
Gift Sets for Babies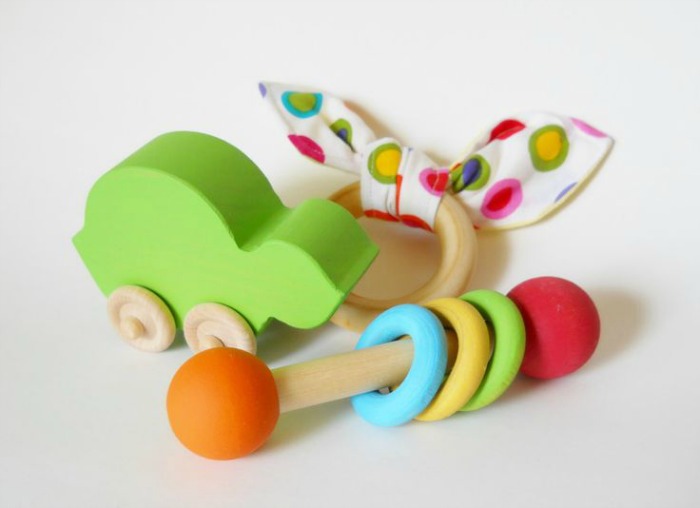 1. Nursery Toy Gift Set: This selection of beautiful handmade, wooden toys makes a lovely baby shower or baptism gift for teething babies. The set of three toys are safe for babies to chomp and suck on. They even come with a sweet little muslin bag. Made from wood, you know they'll take a good battering or survive a drop from a great height. A cute baby gift that will last for years, making it the perfect 'hand me down' present for future brothers or sisters.
2. Kate Quinn Snuggle Set: This matching set of adorable baby garms includes a knotted hat, blanket and snuggle sack. It makes an ideal baby gift set that will keep a little one warm and comfy, while looking incredibly cute. Available in three matching designs, this set makes a fab 'coming home from the hospital' outfit.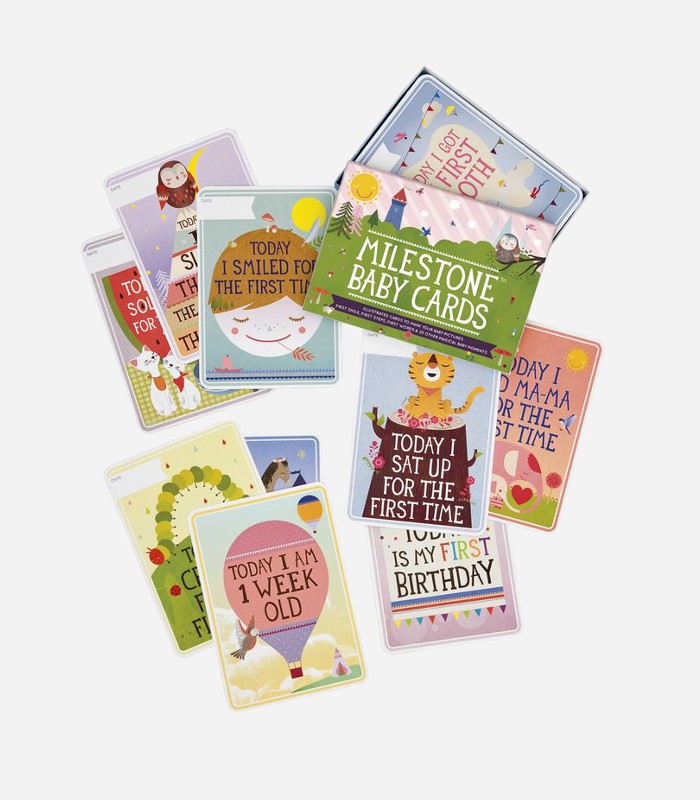 3. Milestone Baby Cards: These are just the thing for recording all those adorable baby moments like the first smile, first crawl, first step. They make a creative and unique baby shower present and any new mom will love their colorful and fun designs. Available in 11 languages, they're great for bilingual households too.
4. Baby Leggings: A wonderful variation on baby tights and trousers. These baby leggings are cute and comfortable and come in a wide range of designs. From funky geometric designs and lively rainbows, to animals, super-heroes and pirates. Bundle together a few different styles to create a unique baby gift set of your own. Mom will love you for it!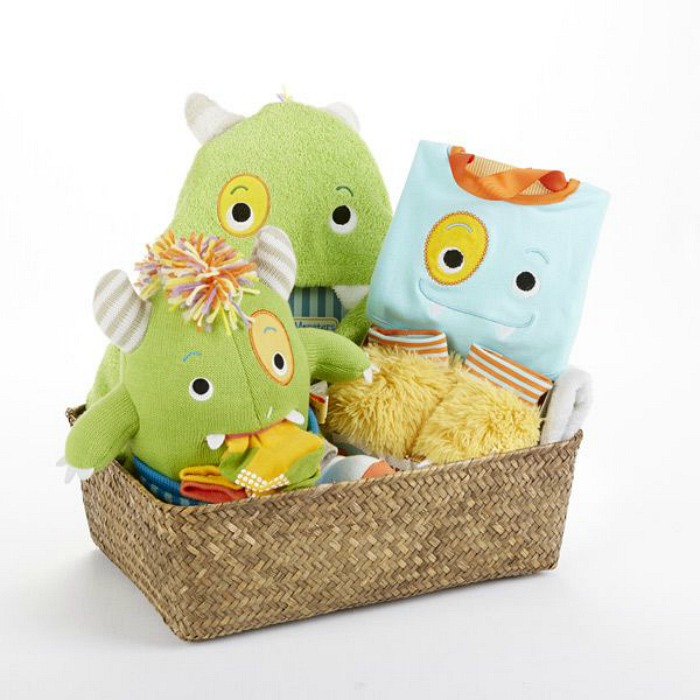 5. My Little Monster Gift Basket: A basket full of fun and unique items for a teeny baby. This gift set makes for a fun present that's a little different from all the cute and fuzzy baby products out there. Colorful, sweet and funky, this gorgeous gift basket will definitely stand out. It's advertised as a boys gift set, but if I had a baby girl and someone bought this for me, I'd be stoked. I don't care so much for the blue is for boys, pink is for girls thing anyway.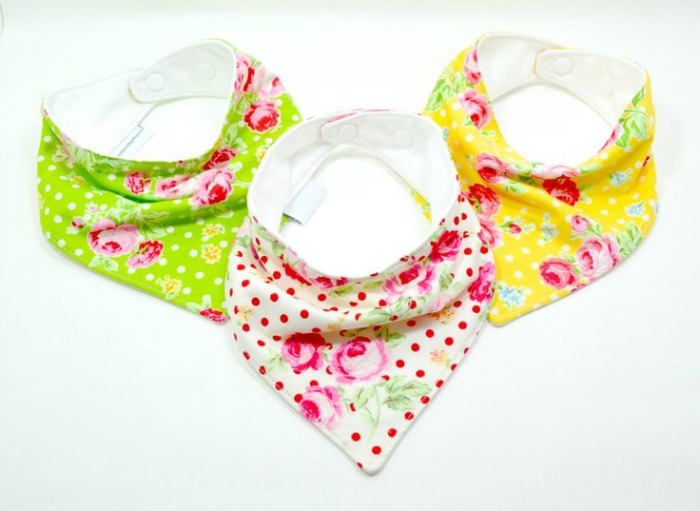 6. Pretty Bandana Bibs: Ok so babies drool. It's a little gross, but that's just what they do. During teething, even the cutest little cherub can turn into a big 'ole slobbery mess. So parents need bibs. Lot's of bibs. A bandana bib set like this would make a totally cool gift, keeping little one dry and super chic at the same time. You get three bandana bibs with this set. Perfect for any budding style diva. Oh and these bibs are good for use right through to toddler age too.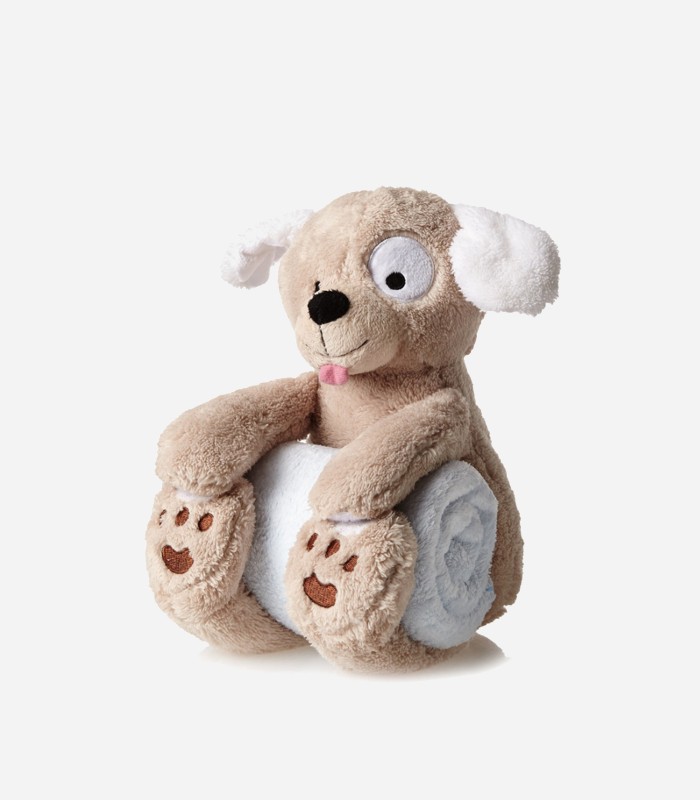 7. Puppy Bedtime Huggie and Blanket Set: This is so, so cute. And technically two gifts in one. This super soft and huggable bedtime toy comes with a cozy fleece blanket that is big enough to wrap baby up in for nap time. A gorgeous and practical combo that would make a darling christening gift for a baby. There's also a lambie version of this gift set that's equally adorable.
Are you  liking my round up of gift sets for babies? Good. Be sure to like, pin and tweet them out!