It's time to get geeky! Or at least it's time to get your baby nephew/niece into some of the coolest darn geek baby clothes you ever did see.
Come on now. You're a cool aunt and you know full well that geek really means chic, and us aunties…
…Well we may not get that much say in what our little angels wear, but we can certainly play a role in adding a little fun to baby's wardrobe.
Here are my finds – geek baby onesies, hats and a fun baby bib. You're gonna love 'em!
Chic Geek Baby Clothes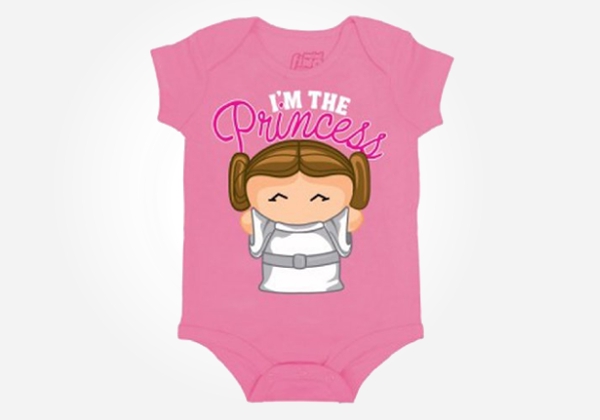 Star Wars Daddy's Little Princess Baby Leia Romper: There's a lot of pink and a whole load of cuteness going on with this onesie.
Pretty much every little girl goes through that stage of being daddy's little princess.
Until they grow up and learn they can kick butt just as well as Hans Solo. So let daddy have his moment… for now.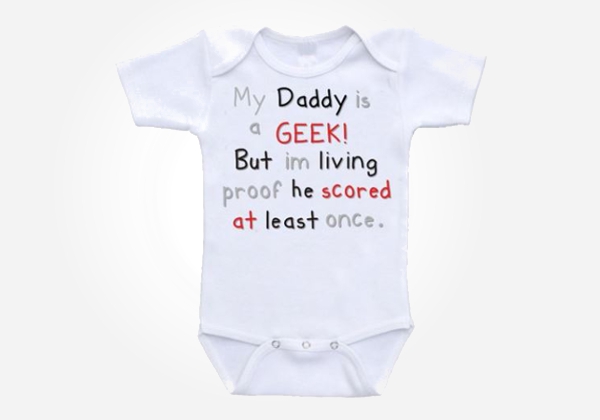 My Daddy's a Geek: Hey, hey, this little romper suit is a bit cheeky, because I hear geeks score all the time… mostly at World of Warcraft or Candy Crush. 🙂
A fun geek baby onesie nonetheless.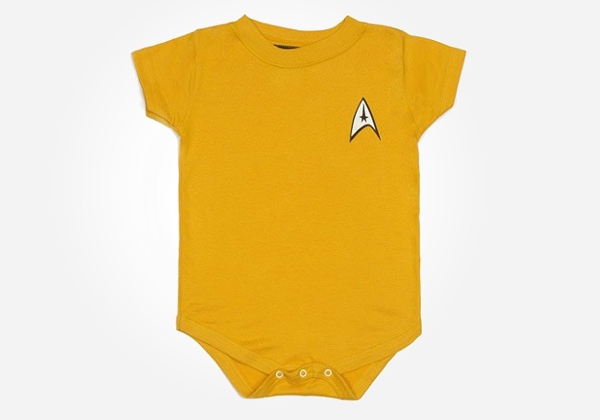 Star Trek baby onesie: Boldly go where no other geek baby has gone before with this shockingly bright yellow geeky onesie.
It's sure to draw a lot of attention, but that's kind of the point, right?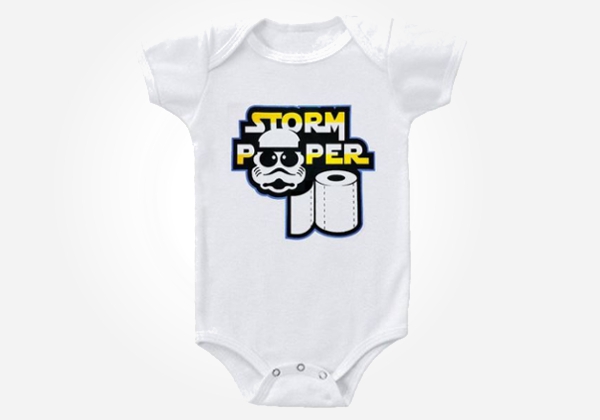 Kiditude Storm Pooper Funny Baby Bodysuit Romper: Yes we love a good dose of poop humor around these parts, especially when it comes wrapped up in Star Wars geekery.
You'll get much appreciation from Star Wars loving parents for this geeky baby bodysuit.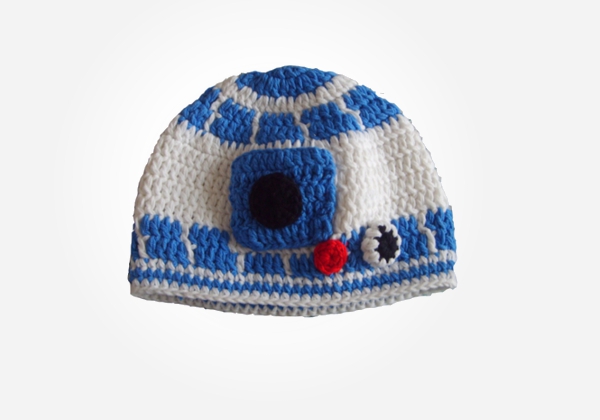 Cotton Yarn Baby R2D2 Hat: Turn baby into a Droid with this handmade R2D2 hat. It's adorable all right, but not just that. It's made from 30% milk protein fiber making it incredibly soft to the touch.
Apparently though, this hat runs on the large side so if you're thinking of getting it, wait until the kid is say 1 years old.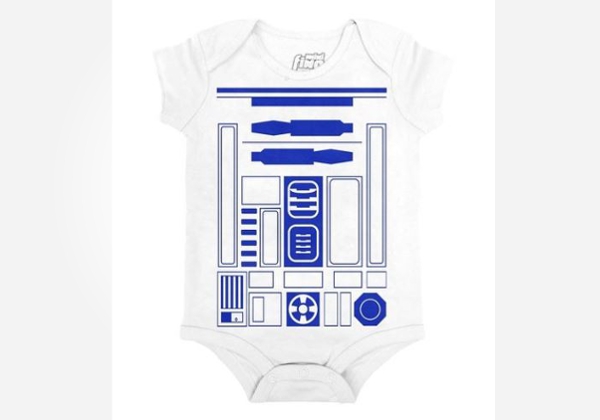 Star Wars 'I Am R2D2' Infant Geeky Onesie: Now if you're digging the hat you'll probably like this R2D2 baby bodysuit as well.
Hey, if you're planning on dressing the kid as a Droid, you may as well go all the way right?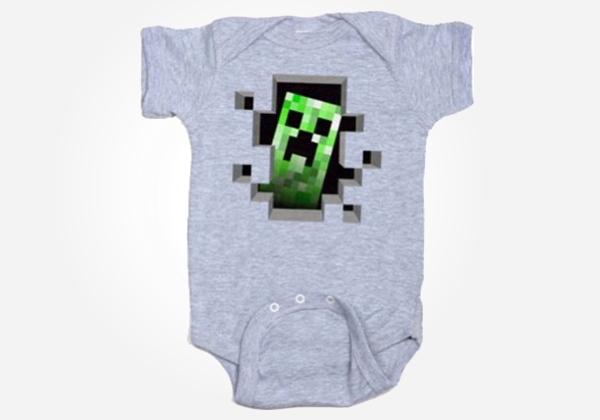 Minecraft Creeper Baby Creeper Romper Snapsuit: Anything Minecraft is hot geek property right now.
So this baby Minecraft romper would make a nice addition to the wardrobe of your little geek in training. Loving the 3D effect.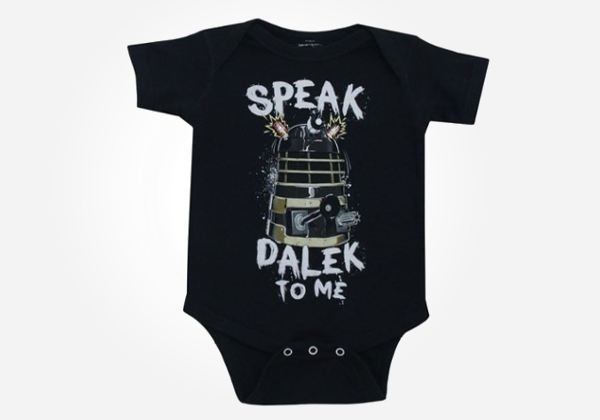 Dr. Who Speak Dalek To Me Baby Snapsuit: 'I am a robot. Exterminate. Exterminate.' Hmm, could probably do with finding some non scary Dalek speak, eh? How about 'coo chi coo?'
Wait, that's even more terrifying, especially when combined with the pinching of the cheeks. Hang on, I'm getting off track here.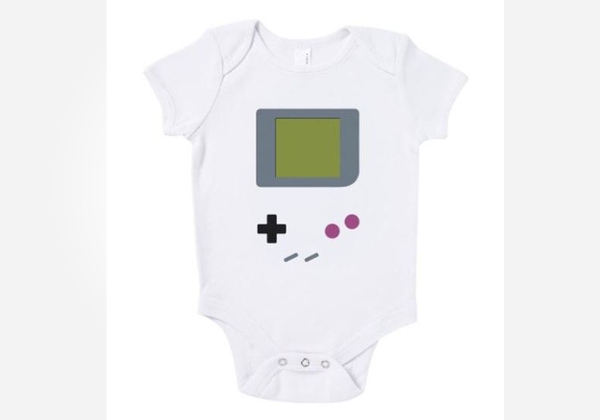 Game Boy Baby Grow: Anything to do with gaming gets labeled geeky, so this Nintendo inspired bodysuit is a great fit in the world of tiny geekdom.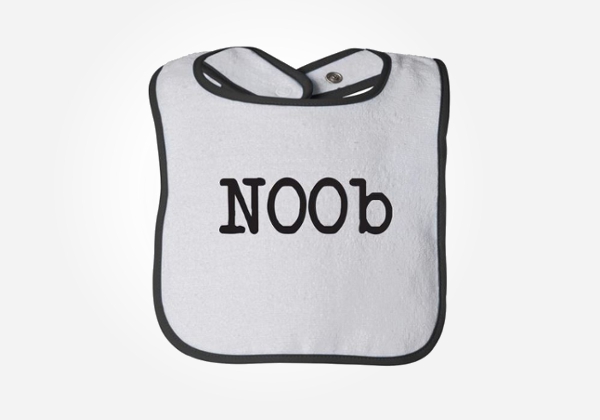 N00B Baby Feeding Bib: How very appropriate for any newly birthed niece/nephew.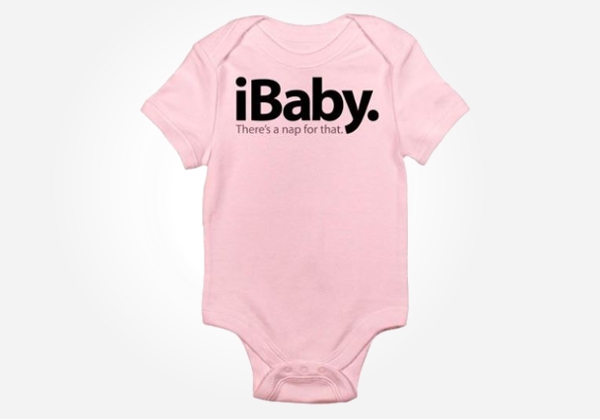 CafePress iBaby. There's A Nap For That Infant Bodysuit: We live in a world where Apple has changed everything.
Seriously, I can no longer ask for an eyepad without explaining that I'm referring to the cotton wool variety. But I digress.
This geeky onesie for babies grabs your attention with it's clever play on words and all round cuteness.
Mario Brothers Onesie: This right here is a bona fide handmade item of geek baby clothing, created by the hands of USA artist.
I reckon gaming fans will think it's pretty neat to have their child adorned in a garment themed around the legendary Mario Brothers.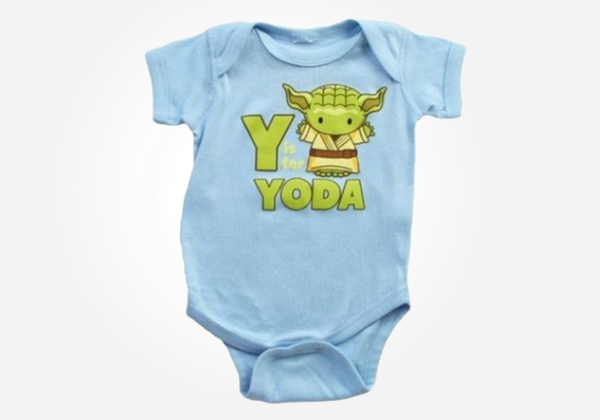 Mighty Fine Infant 'Y Is For Yoda' Onesie: Totally geek, sweet and educational all at the same time. This is bound to win a few affectionate smiles.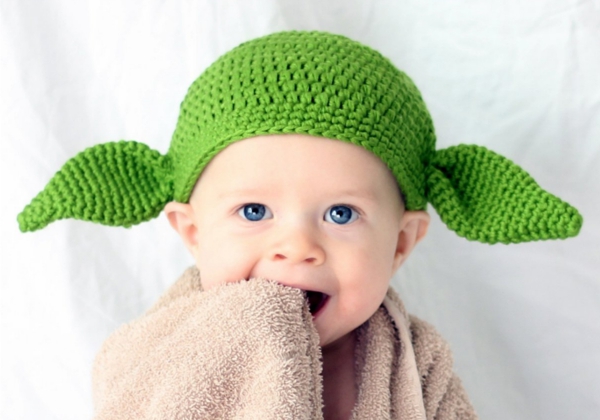 Handmade Baby Yoda Hat: Just look at how adorable this kid looks in this little Yoda hat. Now imagine your niece/nephew in that. Major cuteness!
That's all folks. If you enjoyed my selection of geek baby clothes, then please share them with your friends and family.
Psst… Don't forget to check out baby nerd style for even more ideas.