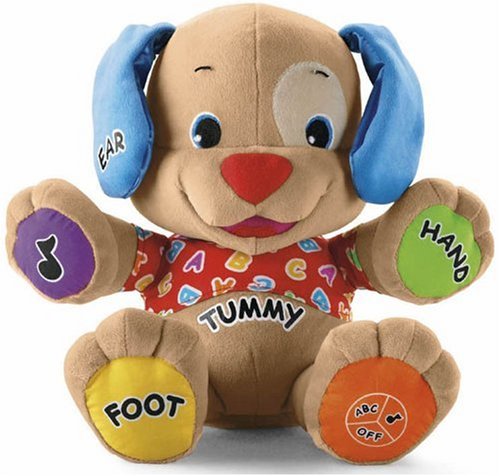 The Fisher Price Learn and Play Puppy is perfect for little ones aged between 6 months and 3 years.
It's cuddly, totally lovable and your child's development will benefit from the two modes of play offered by this two.

Learning mode:
The Learn and Play Puppy comes with six hot spots, each one of these teaches your child different things: The alphabet, different body parts, different colors all the way through to songs and fun phrases.
The game mode:
Once again there are more fun phrases and songs such as the color song, a song about the alphabet, a song about counting as well as a song which teaches your child about all the different body parts. These sings will be familiar to you and your child and include songs such as 'This Old man', 'heads, Shoulder, Knees and Toes' and pat-a-cake' to name a few.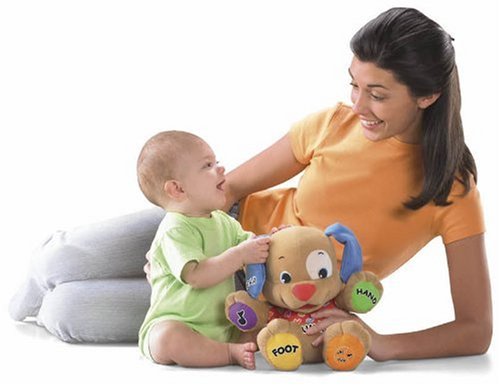 There is just so much educational value on offer with the Fisher Price Learn and Play Puppy, that your child will be kept entertained for hours on end.
Read what reviewers of this toy had to say.