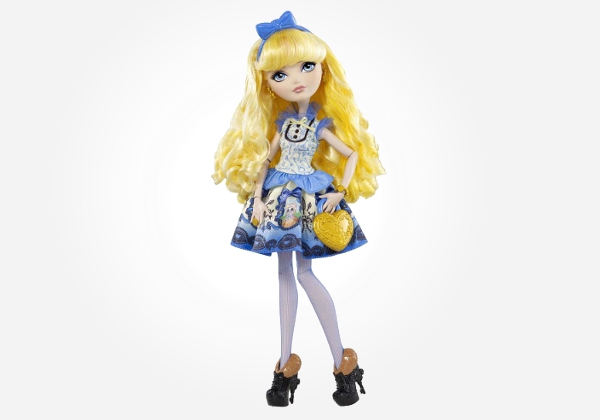 Blondie Lockes is the gorgeous daughter of Goldilocks and she'll steal your heart, if you let her.
She's part of the Royal set and is a fun loving fashionista who will charm any doll loving child with her big blue eyes and flowing golden hair.
OK, so her mom has a reputation for breaking into the homes of wild bears and stealing their porridge.
Not big or very clever. And it's true that her daughter Blondie follows in her footsteps.
But at least Ever After High Blondie Lockes doesn't technically break into their homes.
Oh no!
This privileged Royal has her very own set of keys that come cleverly disguised in the form of various accessories.
Yep, momma raised Blondie to always be prepared.
What's Cool About the Ever After High Blondie Lockes Doll?
Just love, love, love the accessories that come with Blondie Lockes.
These include a golden hairbrush (shaped like a key of course) and a 'to die for' pair of fur lined booties with special key shaped heels.
She wears the sweetest locket inspired heart-shaped purse, a darling little charm bracelet, baby blue bow headband, a gold ring and matching dangle earrings.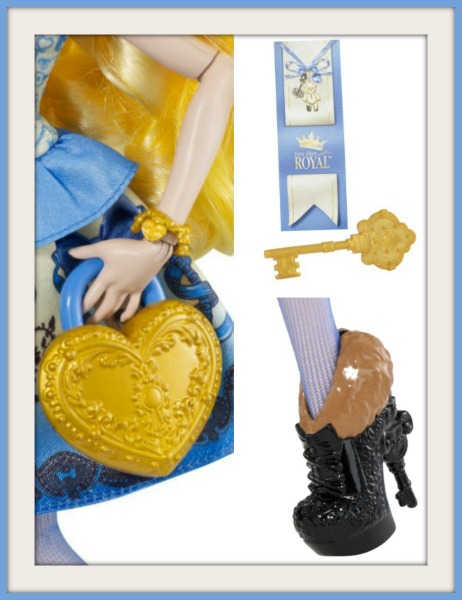 The Blondie Lockes doll outfit is pretty cool too.
Her dress is a blue and white mixed print, with three buttons and ruffled collar & sleeve detailing. She teams this with a pair of periwinkle tights. Very elegant!
If you look close enough you'll see pictures of bears on the skirt of her dress.
Oh and did I mention those intricately designed fur lined boots with the front lacing? They simply add that extra bit of zing.
Blondie also comes with a bookmark (which features Blondie's unique story inside) and her very own doll stand.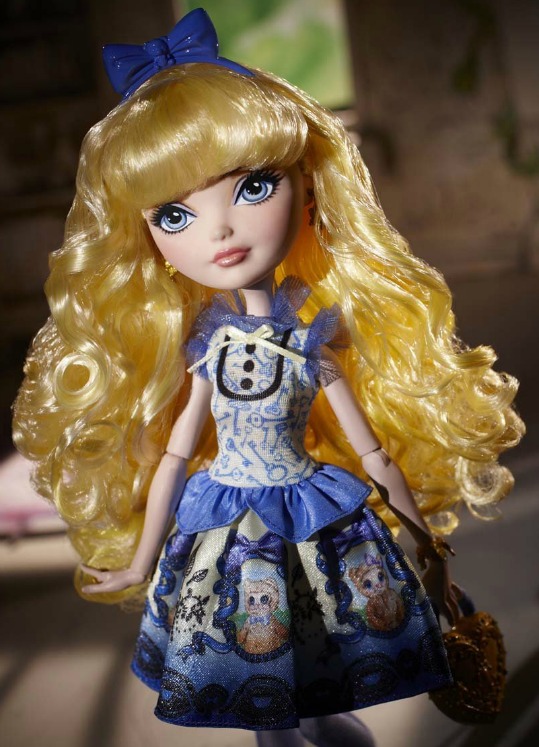 Things to Consider Before You Buy
You and your kids will love the Ever After High Blondie Lockes Doll so much that you'll be seriously tempted to buy the entire Ever After High Doll collection (if you haven't already started collecting them).
Still, you could always add the other dolls to your child's wish list.
That way friends and family can contribute to building up a totally gorgeous collection of dolls.