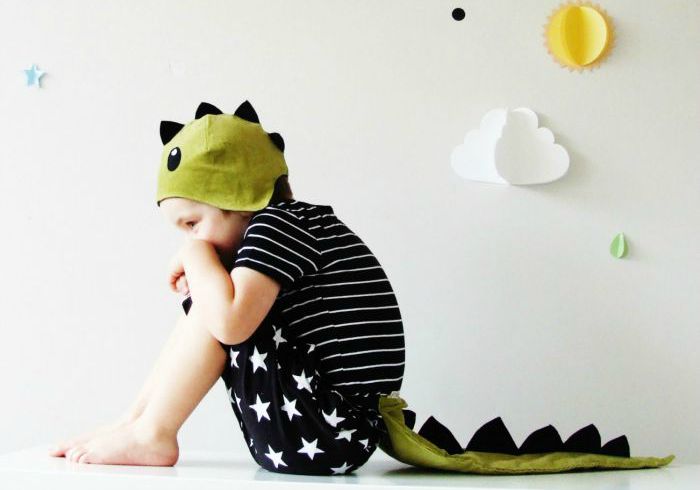 Don't you just love the way kids can indulge in dress up play all year round? No one raises more than an adoring smile when a child dressed as a ferocious beast skips past them on the street.
But take your grown self around the neighborhood in an orange unicorn costume. Complete with magical horn and bushy rainbow tail. Outside of the Halloween period. And you'll probably be labeled as a weirdo.
Anyway, in the interests of inspiration I've pulled together a little list of dress up clothes for kids. Cute garms that will take dress up play way beyond fright night.
Dress Up Clothes for Kids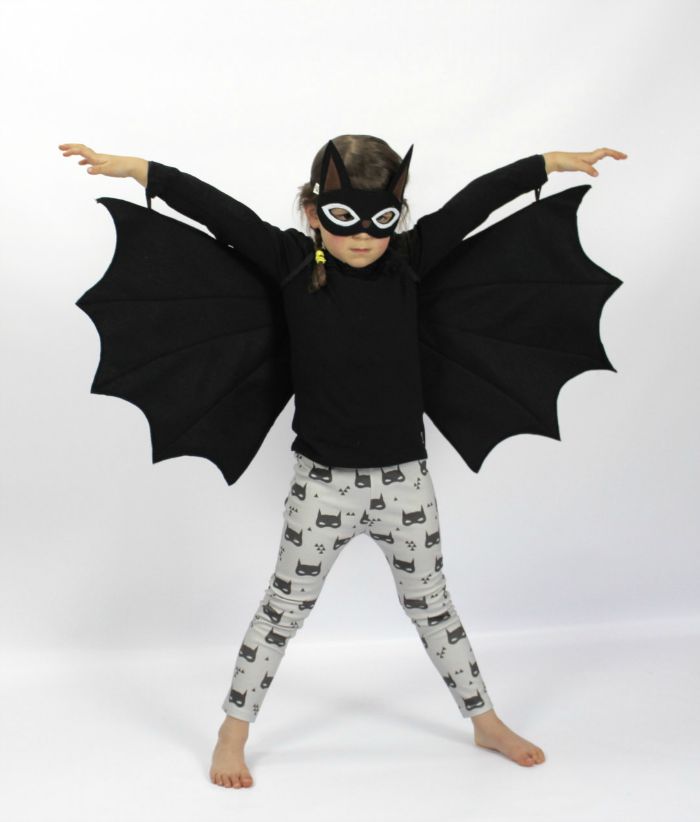 1. Bat Wings & Mask Dress Up Set: I reckon all kids should have a pair of bat wings stashed away somewhere, because… well bat wings are the business! Team the look with a pair of leggings and solid colored top. Easiest. Dress up costume. Ever.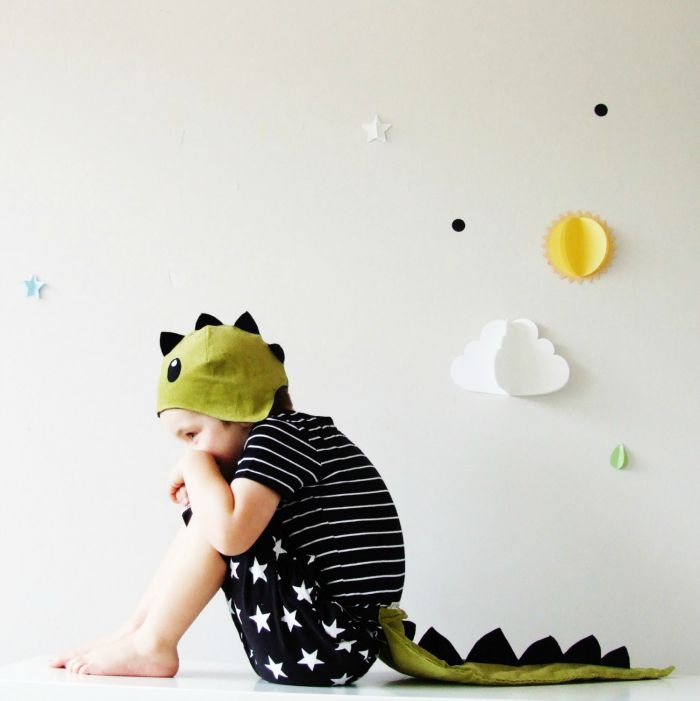 2. Dinosaur Dress Up: Transforming your little into a ferociously cute dinosaur is real easy. Just add spiky headgear and a strap-on tail to any outfit and they'll be good to go.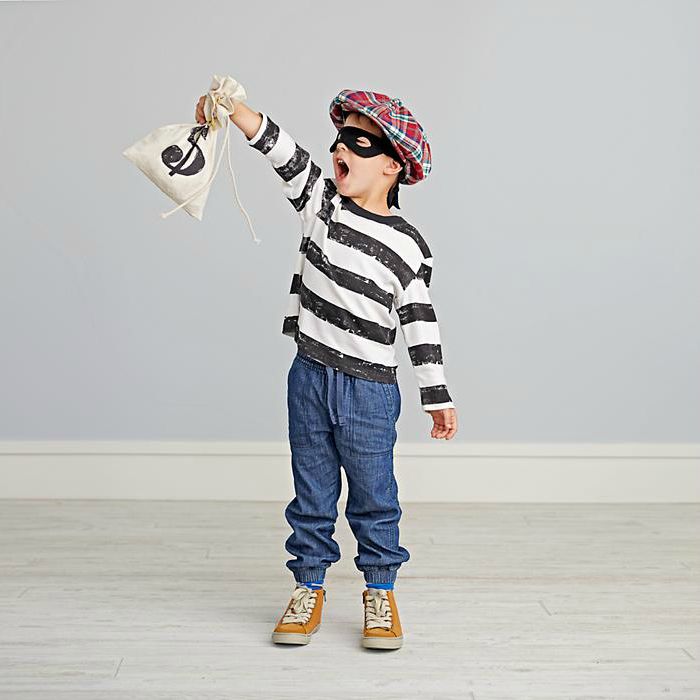 3. Dress Up As a Bandit: Dressing up for a game of cops and robbers just got way more interesting. The loot bag comes with printed dollar bills and diamonds – the plush kind. And the bag can be used for Halloween heists too. A kid's got to have a safe place to stash their candy haul.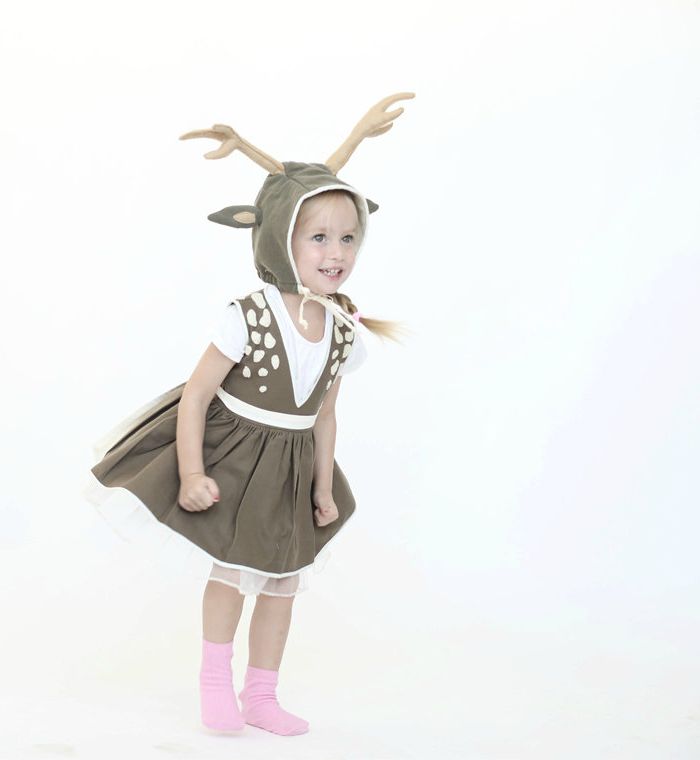 4. A Deer Costume: How awesome is this antler hat? The dress is pretty cool too. It's not overly 'costume-y', which means your kiddo can wear this when she's done playing woodland creatures and just wants to be a regular girl again.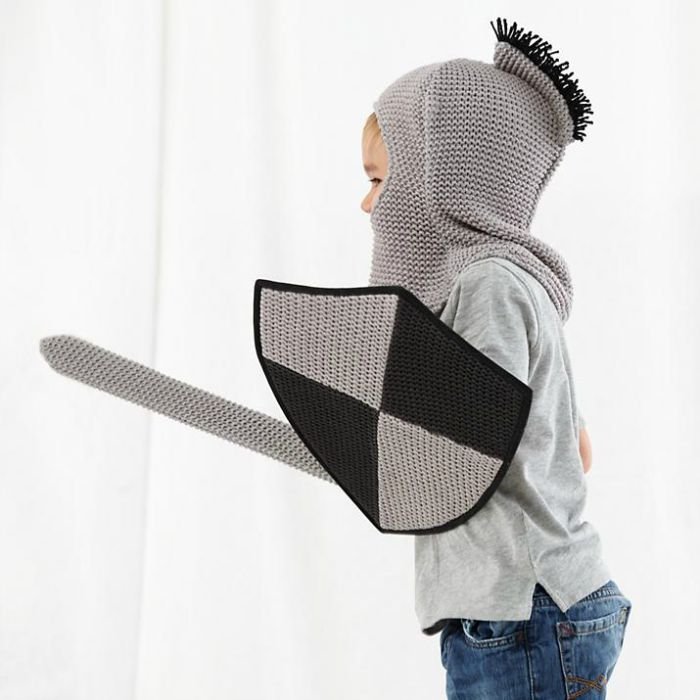 5. Dress Up-A-Lot-Knight Costume: Methinks this trio of helmet, shield and trusty sword will maketh a gallant young Sir or Lady the sweetest knight in knitted armor.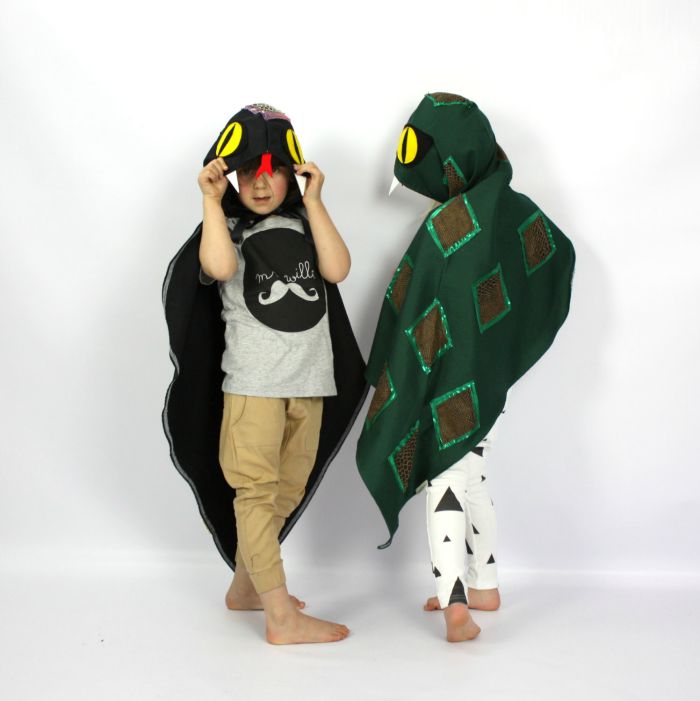 6. The Snake Cape: OK, so I lied. Because this next get up has to be the easiest ever costume. This cape will turn a kid into slippery snake in like 0.00125 seconds. Looks like snake cape will be a lot of fun to slither around in.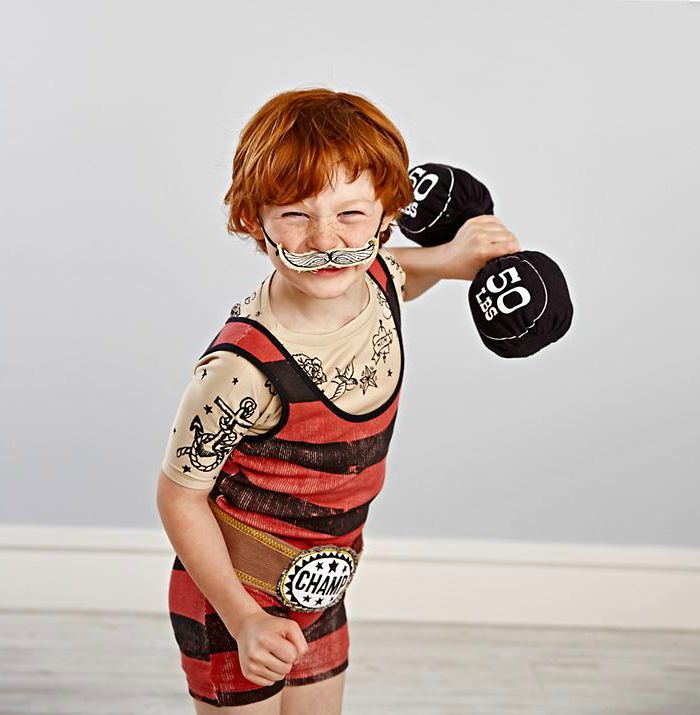 7. Dress Up As an Old Time Weightlifter: Roll up, roll up to see the strongest kid on the block make light work of a 50lb dumbbell. In one hand. Impressive dress up garb right? That tattoo tee, champ belt and attachable mustache add a nice finishing touch.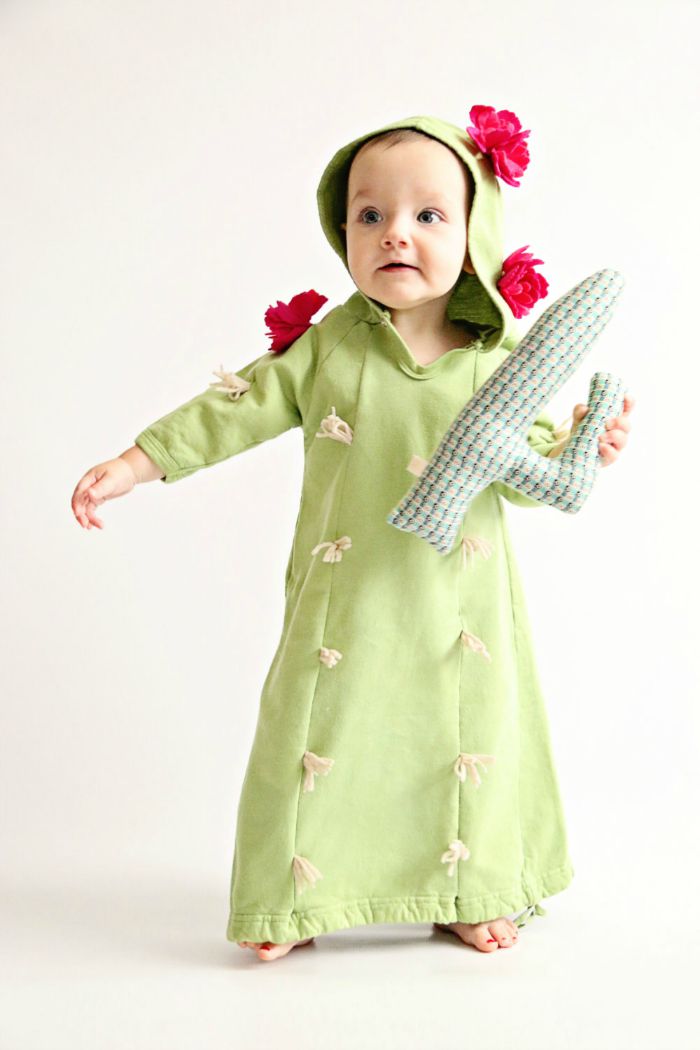 8. Cute Cactus Costume: This is essentially a very long hoodie with a drawstring bottom which transforms a tot into a prickly desert plant. It's clever all right and, as dress up costumes go, a little unusual. The flowers that adorn the hood are optional.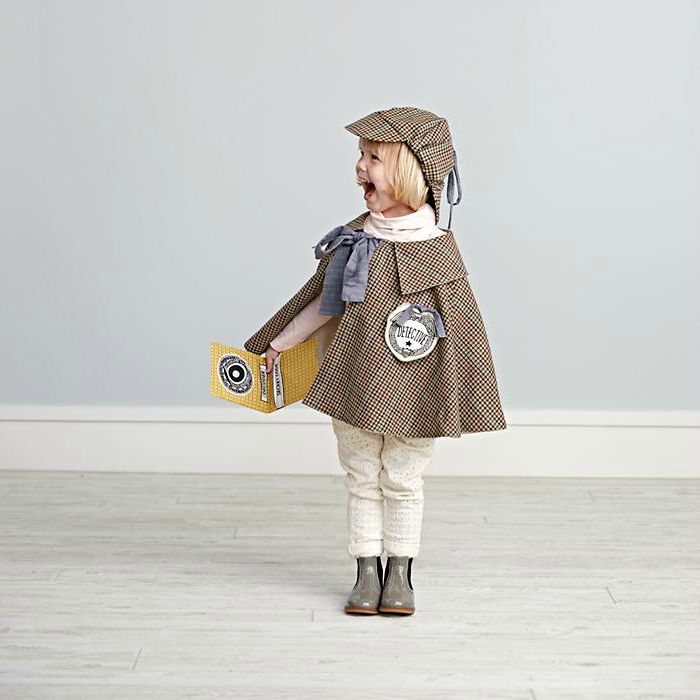 9. Detective Costume: The detective look is classic Halloween costume fodder, but also fun attire for the munchkins to rock anytime, anywhere, anyplace. The outfit, with it's plaid cape and matching cap, has the mark of Sherlock Holmes stamped all over it. All that's missing is the hound.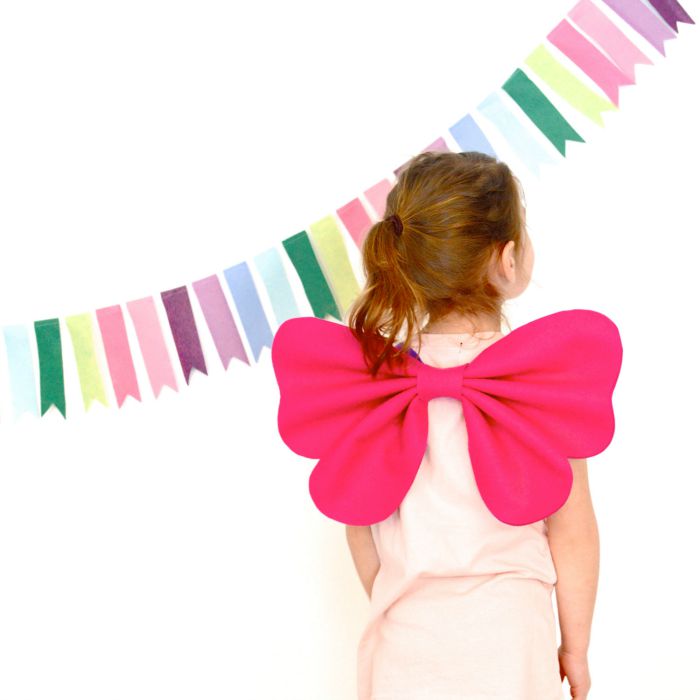 10. Beautiful Butterfly Wings: For extra dress up cuteness, just add a pair of butterfly wings. These handmade wings are a wool felt blend that are just as easy to take off as they are to put on.
11. Pink Flamingo Costume: While they'll be plenty of ghouls and other creepy characters wondering around on Halloween, you'll be less likely to bump into a pink Flamingo. Kinda makes this a standout kiddie costume for fright night. Of course it'll be pretty standout for the rest of the year too.
Do you love these dress up clothes for kids? Share, like and tweet them to your friends.