Your Frozen loving munchkins have seen the movie, paraded around in gorgeous Elsa dresses, and have an impressive stash of fun Frozen gifts and toys.
Now they want the Disney Frozen themed bedroom, and as a doting aunt, how can you resist that urge to spoil them?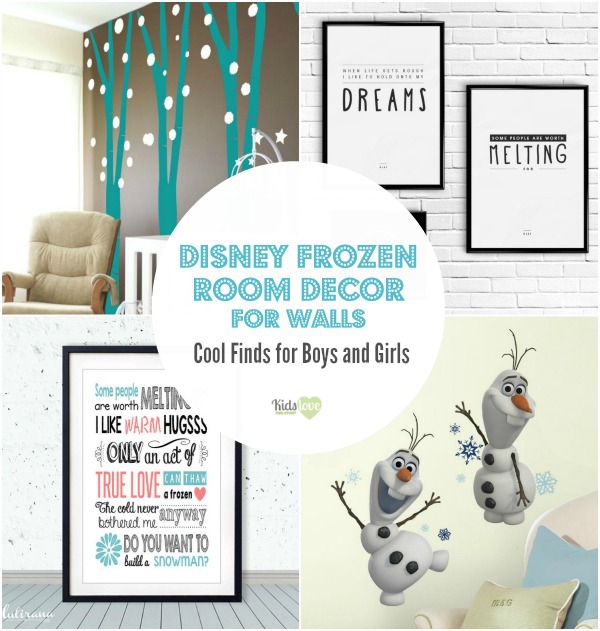 If you're worried about being lumbered with a paint brush and a pair of baggy overalls, think again.
Transforming a child's room into a Disney Frozen dream doesn't have to involve a complete overhaul. A couple of simple pieces of cool wall art may be all the Disney Frozen room decor you need.
Or, if you're some kind of super aunt who enjoys all that DIY stuff, you'll want to complete your handy work with a few finishing touches.
Here's what I've got for you.
Disney Frozen Room Decor: Wall Art for Boys and Girls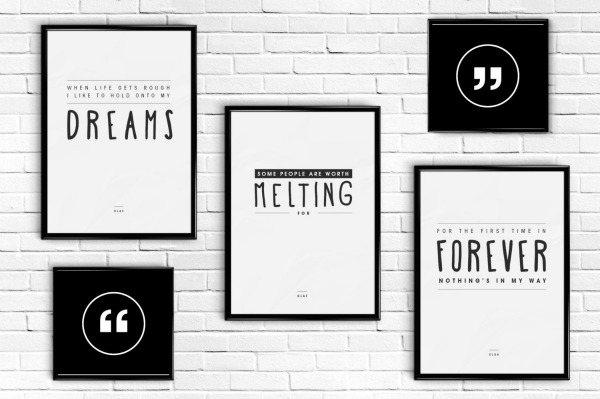 Inspirational Disney Frozen Wall Art: Don't let those words of Frozen inspiration slip from their young minds. Turn them into stylish room decor for the walls. It's real easy with these beautiful black and white posters by Alana Naylor on Etsy. All you have to do is download, print, frame and hang. Simples!
(NOTE: This item is currently listed as unavailable, but if you contact Alana and ask nicely, she'll gladly create a custom piece for you).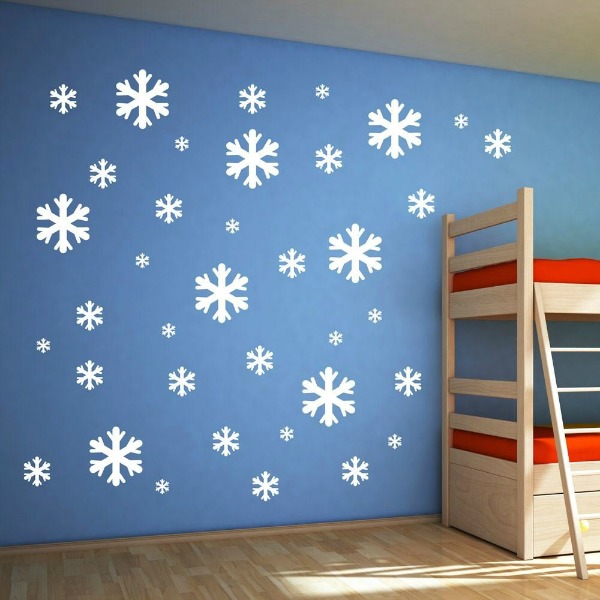 Jumbo White Snow Flake Wall Stickers: Snowflakes will bring a certain ambiance to a Disney Frozen themed bedroom. But you don't have to spend hours hand crafting the perfect flake. With this bundle of 36 snowflakes you can just stick them on, wipe them clean, peel them off and reposition them until your heart's content.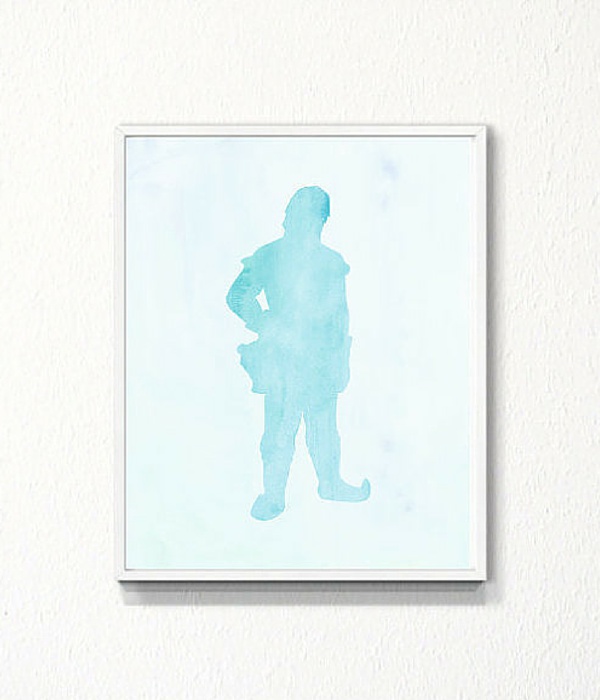 Disney Frozen Art Character Poster (Kristoff): This super arty character poster will definitely add a splash of coolness to any bedroom or nursery. What's that you say, you'd love to get one of Elsa, Anna and the rest of crew too? You got it.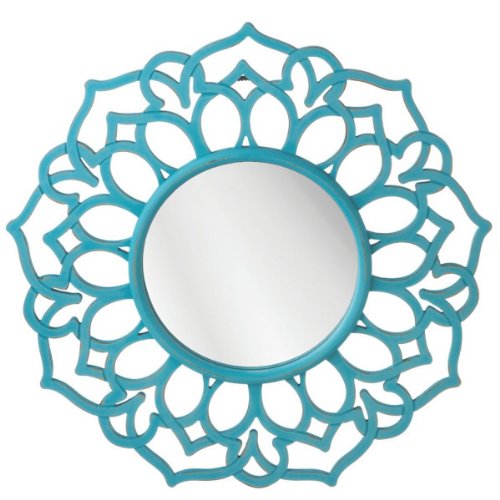 Turquoise Round Wall Mirror: 'Mirror, mirror on the wall, who's the fairest of them all?' OK, so that's from a different movie, but perhaps the kiddos would love to have their own magical looking glass. A decorative piece like this would look great in a Disney Frozen bedroom.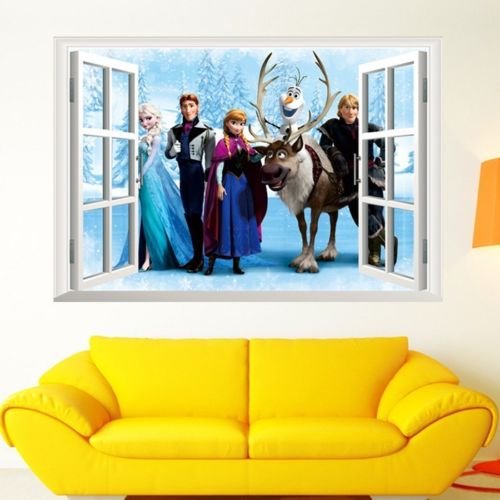 Frozen Wall Stickers – Queen Window View: Transform a plain, dull wall into something that's way more fun and inviting for the kids. It really does look as though the Disney Frozen characters are waiting outside the window, ready to play.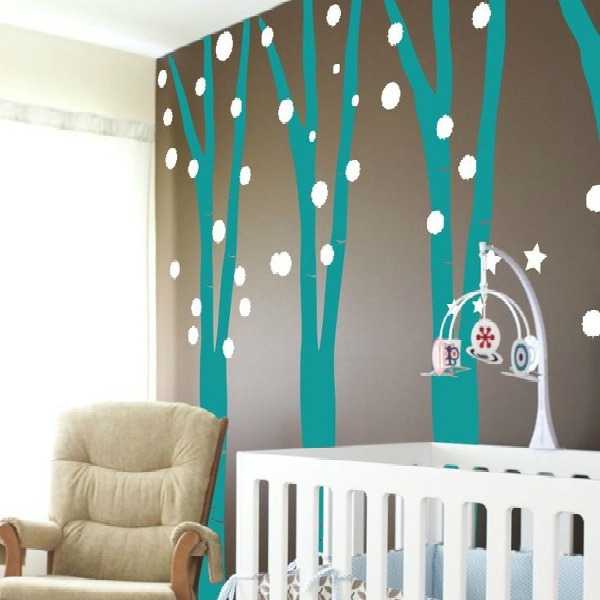 Birch Tree Snowflake Wall Decal: All the coolness of creating a fantasy forest fit for a prince or princess, without the need to hire an artist. Just add pre-cut vinyl art work and you're good to go.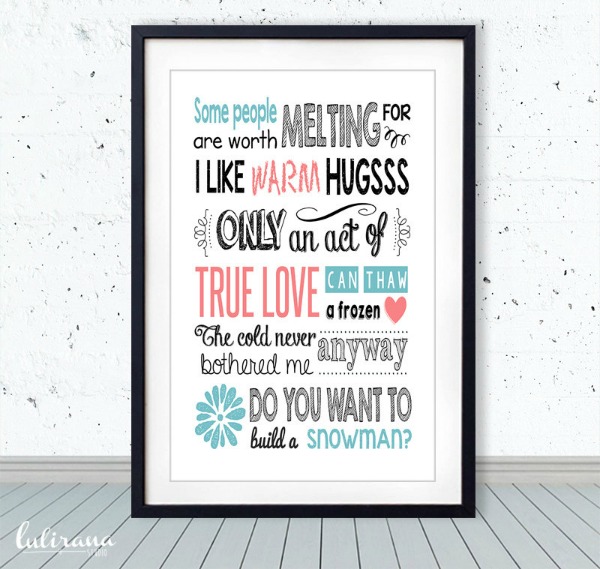 Disney Frozen Printable Art: Quotable prints with beautiful typography, like this piece by Luliana from Etsy, just work so well. Another fine example of Disney Frozen room decor that you can gift to your special niece or nephew.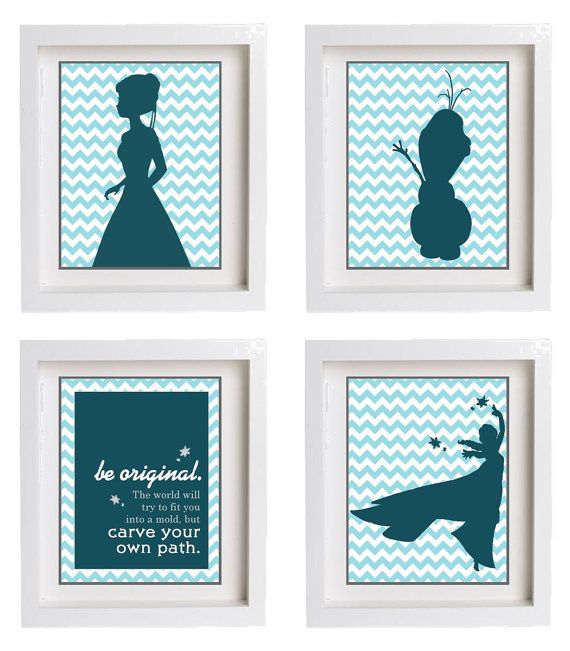 Disney Frozen Wall Art: Really digging these Disney Frozen silhouettes from Etsy. Download them in an instant or have them customized in a color to suit the theme of  your Disney Frozen fan's bedroom.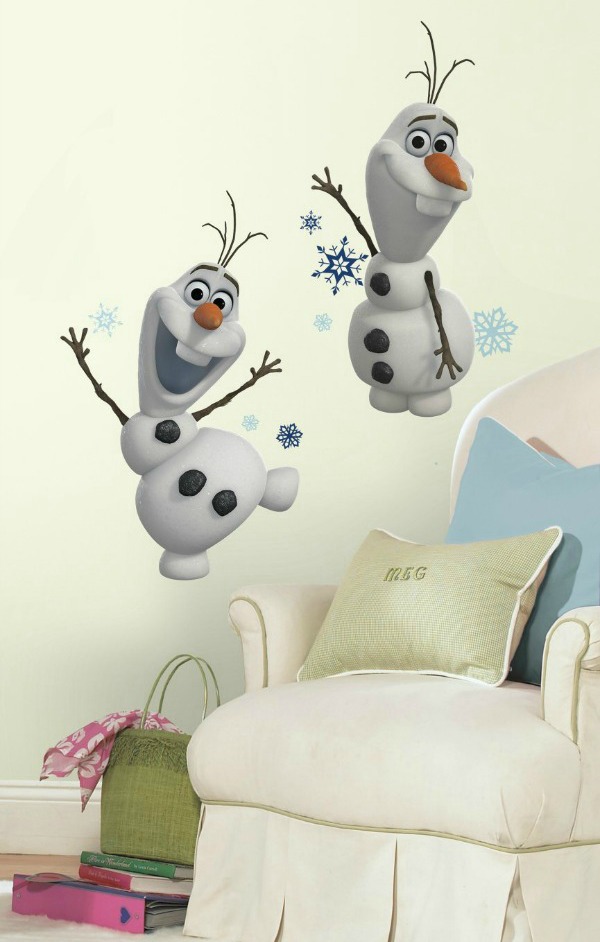 Olaf Disney Frozen Wall Decals: Boys and girls of all ages love Olaf the friendly snowman. Here he is, happily bouncing off the walls with the most lovable expression on his face. That's enough to give any room a warm glow.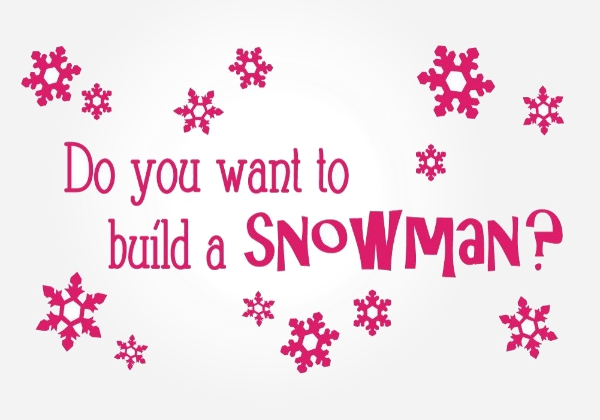 Wall Quote & Snowflake Decal Set: Do you want to build a snowman? How about settling for this snazzy Frozen wall decal instead? It comes in a range of colors and you can attach it to the wall in a jiffy.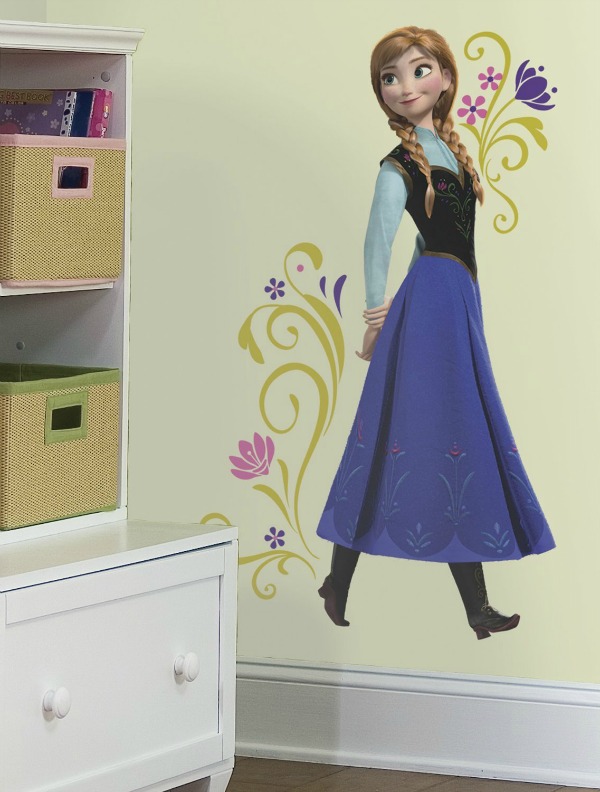 Frozen Anna Wall Decal: Anna's looking really sweet in this larger than life Disney wall decal. Maybe it's because she knows her presence can lighten the mood of a plain bedroom wall in a cinch.
Did you enjoy browsing these ideas for Disney Frozen room decor? Great, feel free to share them with your nearest and dearest.