Unsure about which Disney Frozen gifts to get the Frozen obsessed child in your life? Clearly you can't just let it go, you need ideas. Cute ones. The sort of cute ones that'll win you lots of warm hugs. Just like this selection below which, to paraphrase Olaf himself, are well worth melting for.
Disney Frozen Gifts for the Kids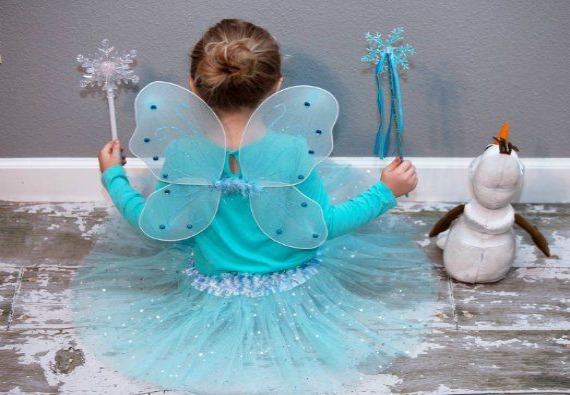 A set of shimmery fairy wings, a magical pair of snowflake wands and sequined tutu makes a rather fetching Frozen outfit. If you're buying a gift for a niece or God-daughter, this gorgeous Frozen inspired princess set may just well secure your status as the coolest aunt/God-mother in the world.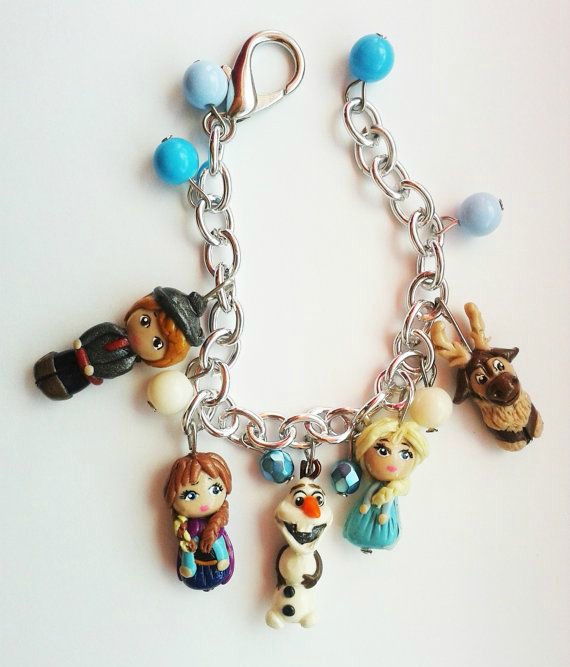 What can I say about this Disney Frozen bracelet, other than it's totally charming? Each character charm has been carefully molded from polymer clay and hand painted so they look just like their cartoon counterparts from the movie.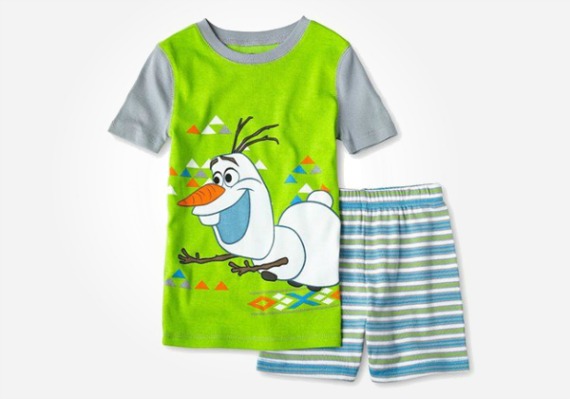 Need a Disney Frozen gift idea for a nephew? Check out this adorable 2 piece Disney Frozen pajama set featuring the lovable, but totally goofy Olaf.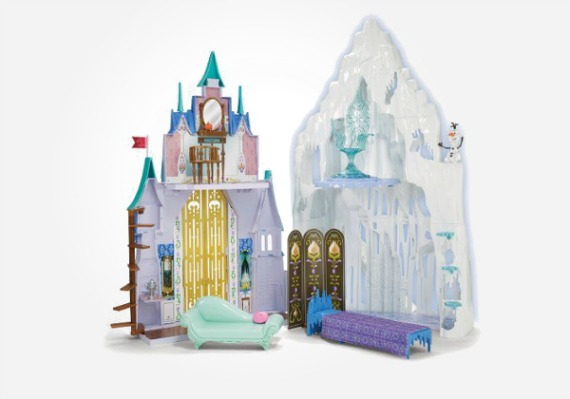 No Frozen fan's toy collection is complete without a playset from the movie. Grab a two-in-one Frozen Playset featuring the homes of the leading characters. The warm and cozy castle belongs to Anna, while the cold-as-ice palace is where you'll find Elsa, hiding herself away from the world.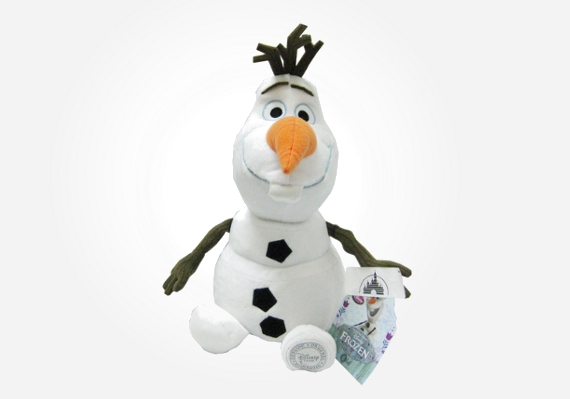 Olaf is such a funny dude… err, snowman. And this Olaf plush toy, well, it's got fun (and cuddles) written all over it. A great Disney Frozen gift idea for a boy or a girl.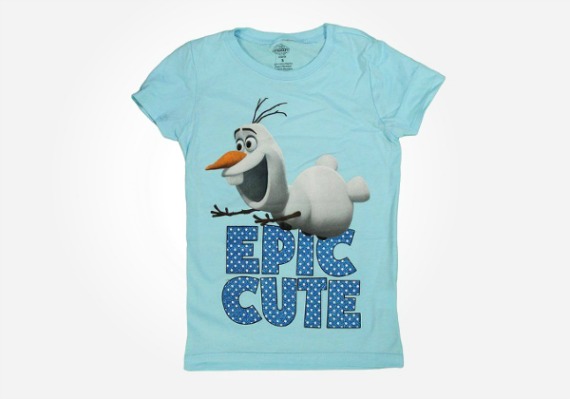 Another Olaf inspired gift idea; this time he's on the front of a cute blue Olaf T-shirt. It's epic cute don't you think? A good gift choice for an older child or teen fan of the movie.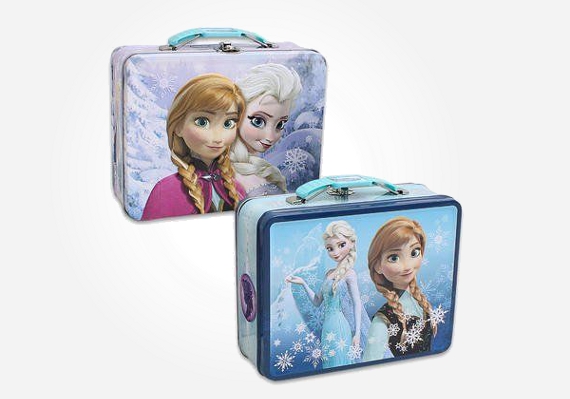 Kids get crazily excited when they're rocking gear that no one else has. Take this Disney Frozen lunchbox. You don't see many kids with a tin lunchbox featuring the embossed images of Elsa and Anna, do you?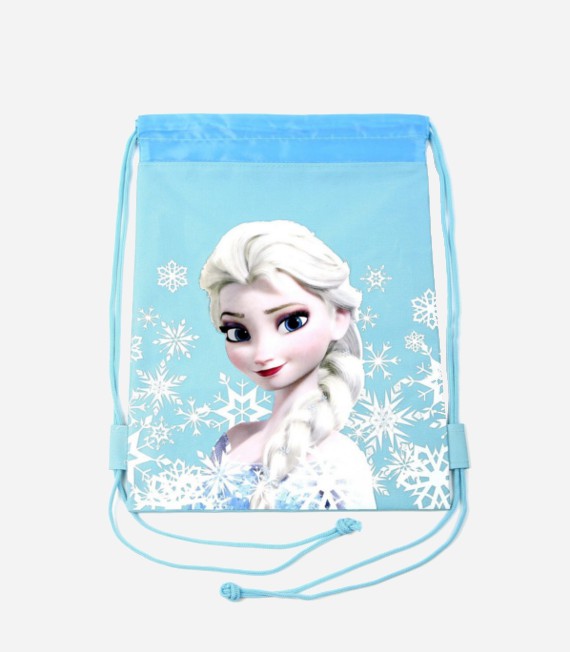 This Disney Frozen drawstring backpack is just the thing for lugging around extra school books or sports gear.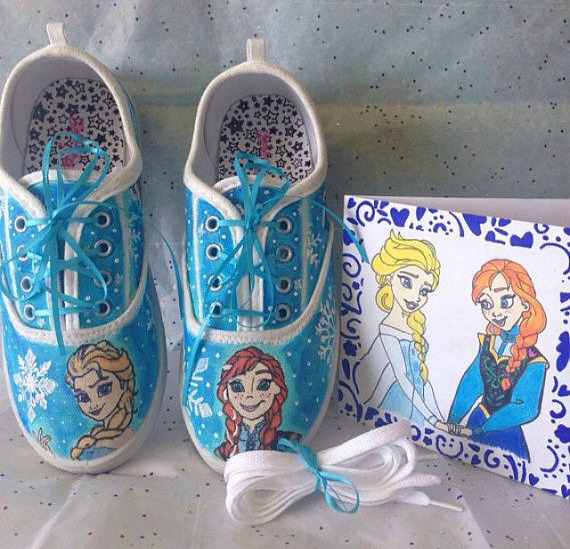 Oooh what cool Disney Frozen shoes! These custom made little Etsy treasures can be created in a combination of colors to suit your niece, nephew or God-child. Want to the get a pair with Kristoff or Olaf smiling back at you? You go it. You'll even be able to add the name of the lucky gift recipient to the shoes.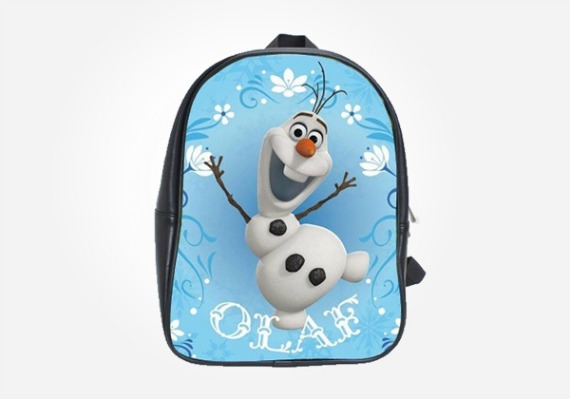 It's Olaf the incredibly happy snowman once again clowning around on the back of this pretty sweet looking Olaf backpack. A great idea for a back to school present or even a Christmas gift.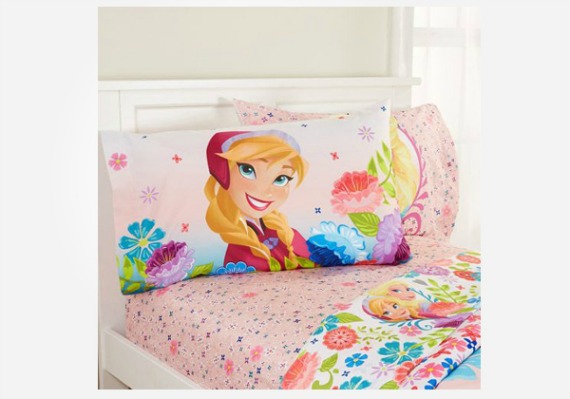 You know that bit right at the end of the Frozen movie where Elsa thaws the kingdom of Arendelle? Well that's the inspiration behind this gorgeous set of Disney Frozen bed sheets. The pretty floral design is so warm and colorful that it'll brighten up any child's room, quick smart. Need a few more Frozen bedroom ideas? Feast your eyes on the coolness of Disney Frozen wall art.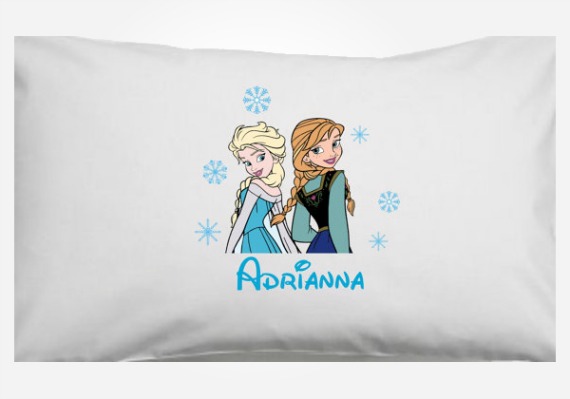 Simple things can bring a smile to a child's face. Like waking up with this custom made, personalized Frozen pillowcase from Etsy. It's made from Egyptian cotton, making it softer and more comfortable to sleep on than regular cotton, and it features those delightful Frozen sisters.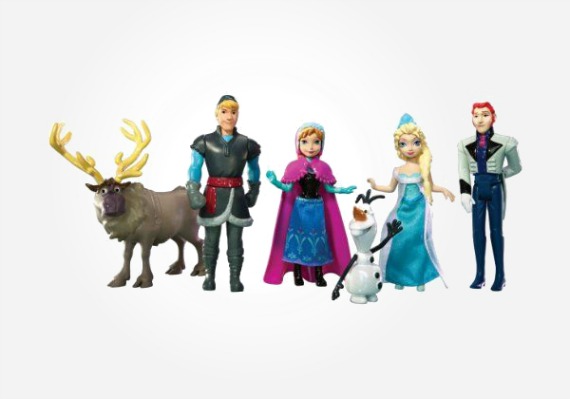 No list of Disney Frozen gifts can be complete without the characters from the movie. Right here we have the complete Disney Frozen story set: Elsa, Anna, Olaf, Prince Hans, Kristoff and Sven. Team this with the two-in-one playset above for an extra special Frozen gift for your niece or nephew.
So, which one of these fab Frozen gifts will your little one be getting this year?